To make your wedding day a truly unforgettable one, you'll need the right music. For many couples, hiring an experienced and professional wedding DJ is the first step—but what kind of music will they be playing? While most wedding DJs will be able to offer up ideas on the most popular, romantic, and fun wedding songs, you also have the freedom to tell them what you'd like to hear. It's your day, after all, so you should be able to set the right mood with the songs you and your partner love.
But where to possibly begin? With so many options and musical genres, how can you begin to narrow it down to that handful of songs that will come to define your wedding day? Well, we're here to help. With this brief guide, we offer up some ideas for the perfect wedding playlist for your DJ. Broken down by different parts of the day, in addition to just father daughter songs, this guide will get you started on creating the perfect wedding playlist.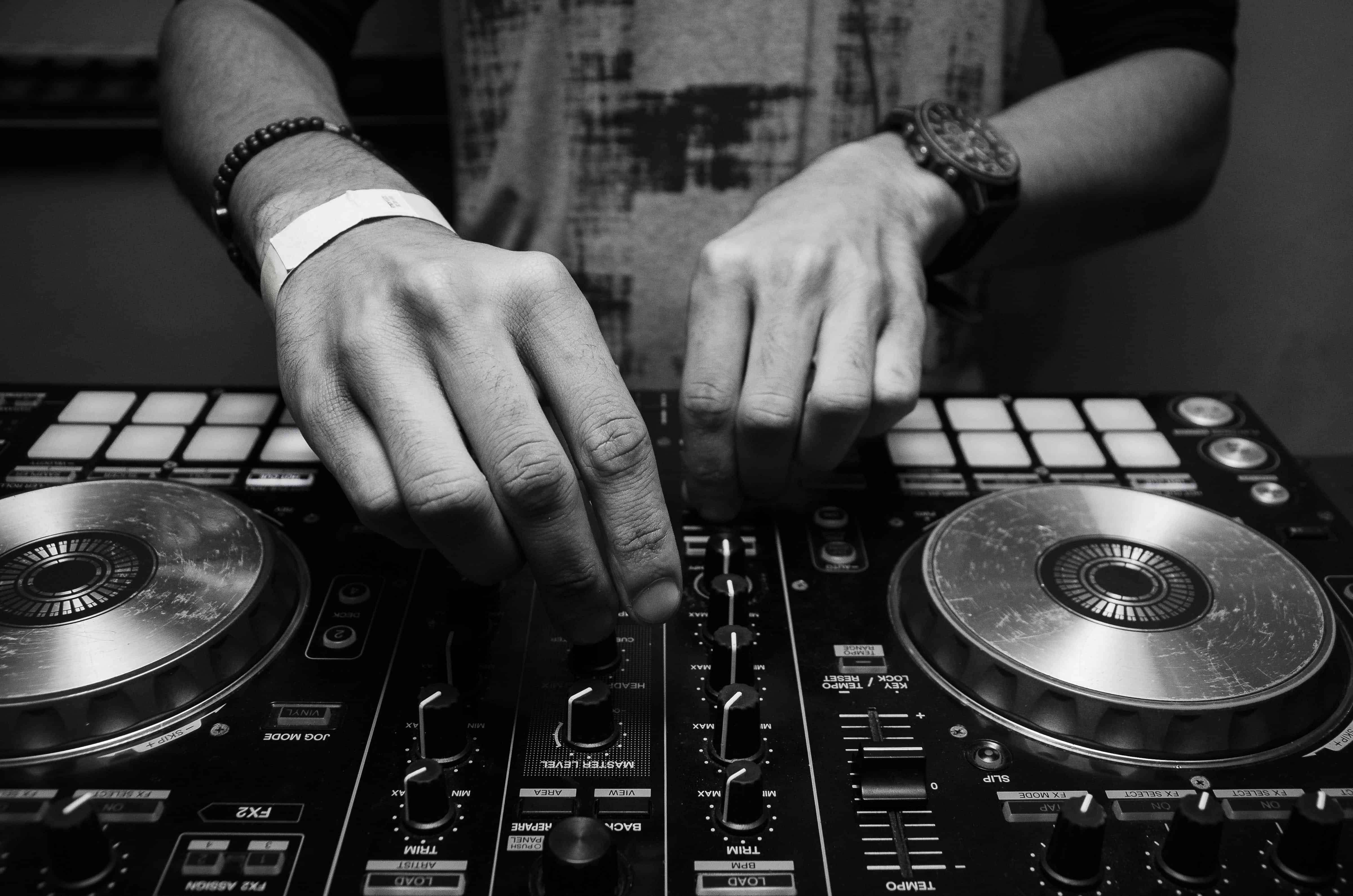 WEDDING PROCESSIONAL SONGS
One of the first key moments for any wedding, the wedding processional occurs when the groomsmen, bridesmaids, parents, flower girl, and ringbearer all walk down the aisle and take their places. Last but not least, of course, is the bride walking down the aisle, although some consider the bride's walk to be separate from the processional.
· "Marry Me" by Train.
· "Ho Hey" by the Lumineers.
· "Reign of Love" by Coldplay.
· "Clarity" by Evan Duffy.
· "All You Need is Love" by the Beatles.
· "All I Want is You" by U2.
· "Best Day of My Life" by American Authors.
· "The One" by Kodaline.
SONGS FOR WALKING DOWN THE AISLE
For many people, this is one of the biggest walks you'll ever take. That momentous walk down the aisle is a moment unlike any other and serves as the final moment before the official wedding ceremony. This is where the water works begin for many guests as they watch as the bride and groom see each other for the first time that day. While many couples choose to use the traditional wedding march song or another classical piece, the options are endless to fit your tastes. Here are some timeless love songs that can set the mood for this pivotal wedding moment.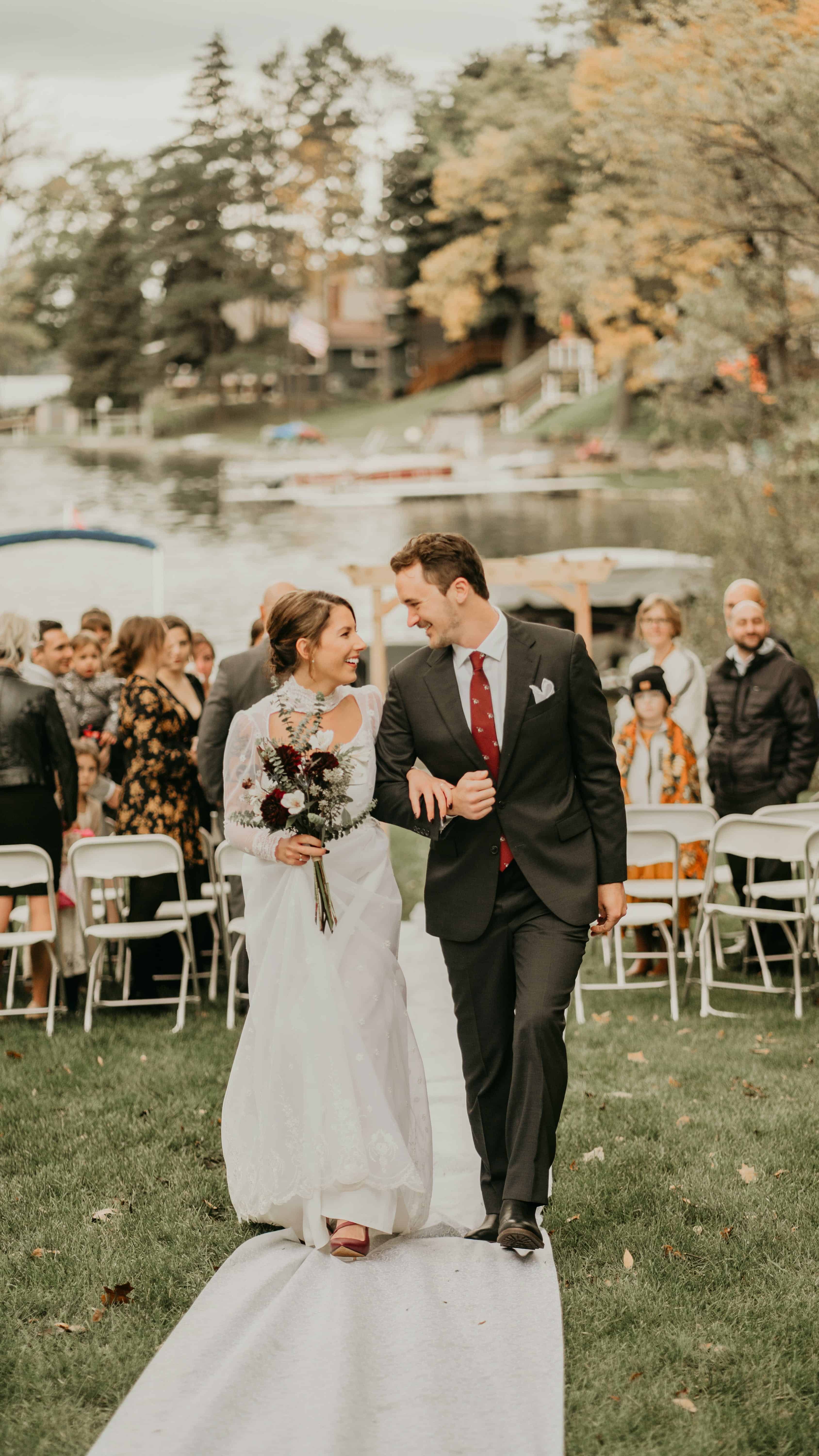 · "At Last" by Etta James.
· "A Thousand Years" by Christina Perri.
· "Canon in D" by Pachelbel.
· "I'm Kissing You" by Des'ree.
· "Wildest Dreams" by Duomo.
· "Can't Help Falling in Love" by Elvis Presley.
· "Here Comes the Sun" by the Beatles.
· "Lucky" by Jason Mraz.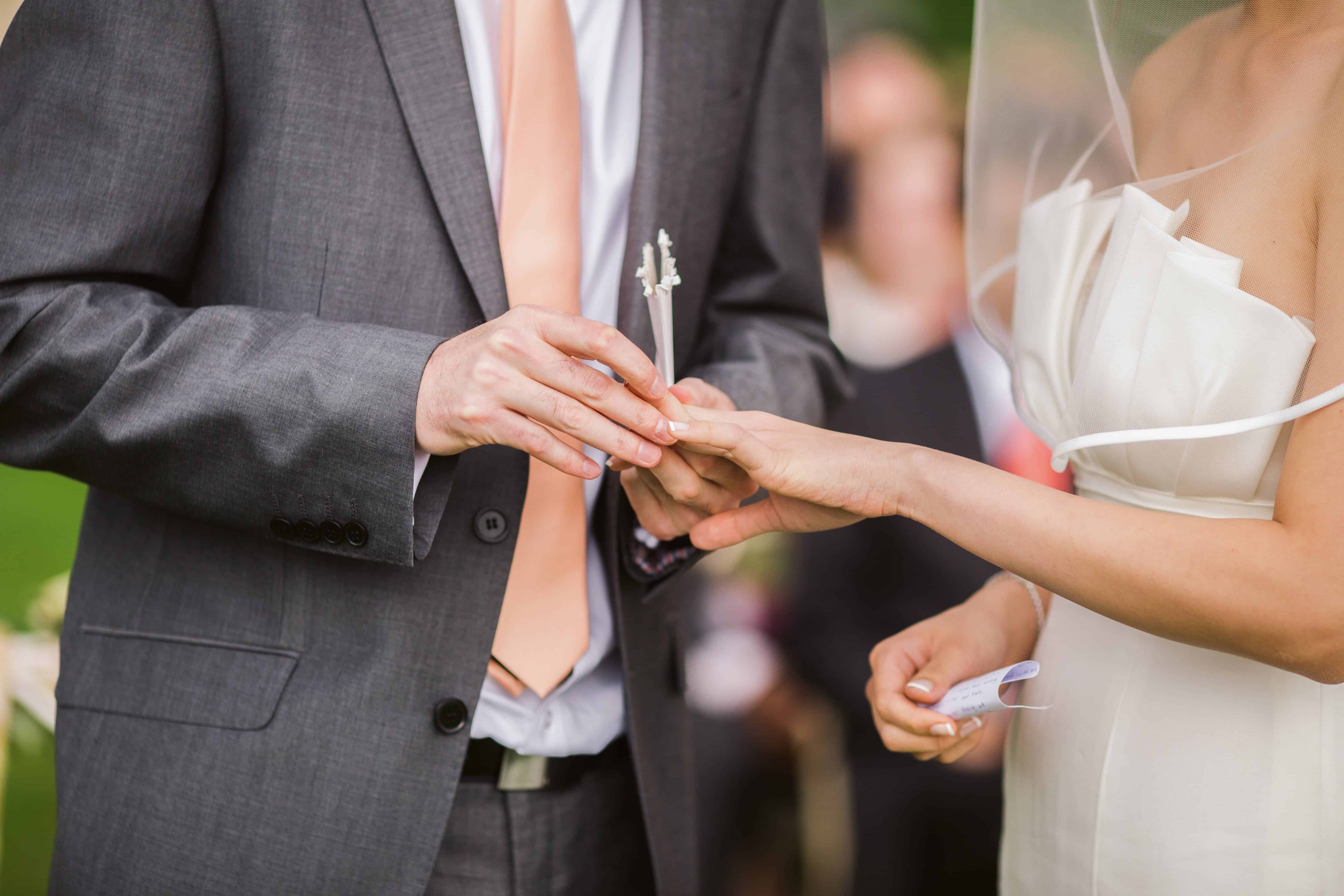 WEDDING CEREMONY SONGS
In many ways, the ceremony is the heart of your wedding, the true focal point. While all the food and dancing are fun, the ceremony is what everyone came to see. Choosing the right song during the wedding ceremony is an important decision as you don't want to distract anyone from experiencing this important moment. Here are some popular wedding ceremony songs that can set the perfect tone for you and your guests.
· "From this Moment On" by Shania Twain.
· "Bless the Broken Road" by Rascal Flatts.
· "You Raise Me Up" by Josh Groban.
· "When You Say Nothing at All" by Alison Krauss.
· "Ribbon in the Sky" by Stevie Wonder.
· "Have I Told You Lately" by Van Morrison.
WEDDING CAKE CUTTING SONGS
An experienced wedding DJ won't let any moment slip by without the perfect song. While not necessary, many couples now like to have a song playing during the cake cutting ceremony. After all, the right song can take a little bit of the pressure off when you're slicing through that giant wedding cake. Choosing a food-related or "sweet" song can add a nice touch to this special moment between the bride and the groom. Here are some ideas for the perfect wedding cake cutting song: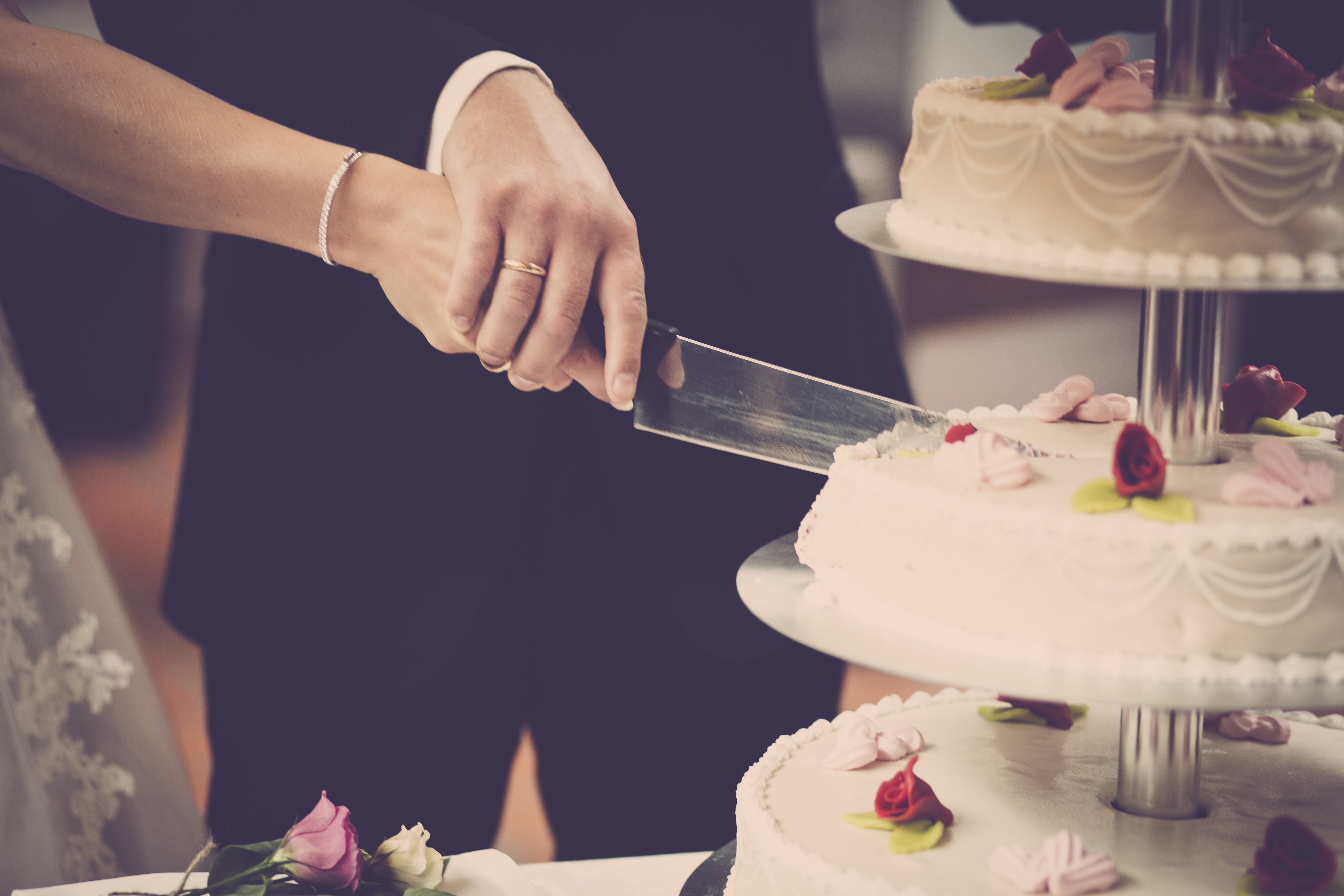 · "Sweetest Thing" by U2.
· "Honey Bee" by Blake Shelton.
· "Sugar" by Maroon 5.
· "I Can't Help Myself" by the Four Tops.
· "Sugar" by Flo Rida.
· "How Sweet it is" by James Taylor.
· "Recipe for Love" by Harry Connick Jr.
· "It Had to Be You" by Frank Sinatra.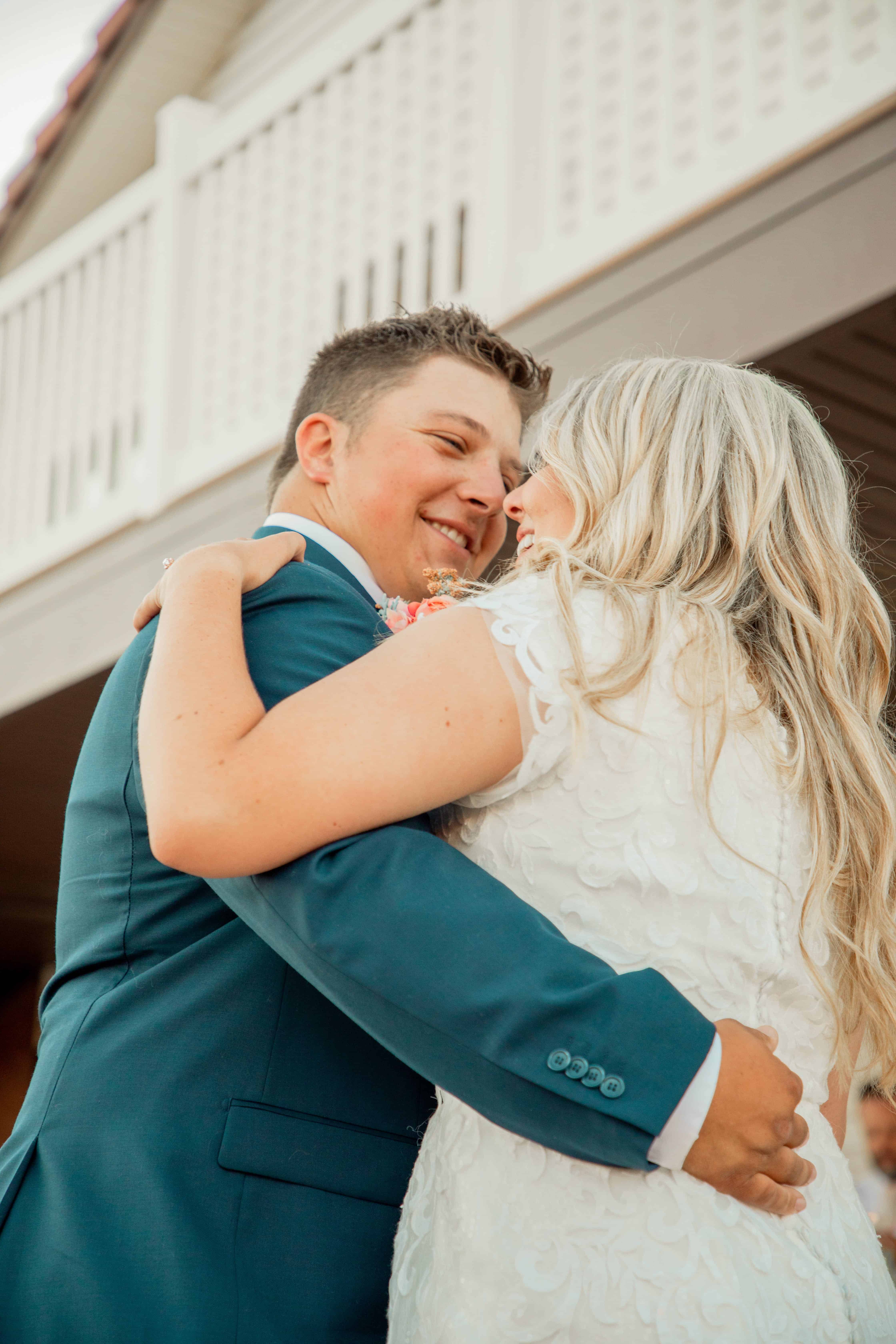 FIRST DANCE SONGS
The first dance is truly a special moment. This can occur as soon as the new couple is introduced following the ceremony or you can wait to kick off your reception with this dance. It's really all about how you want to dictate the flow of your evening. No matter when you choose to have your first dance, it promises to be a moment that the bride and groom will never forget. While the first dance song should be personal to the couple, there are some classic songs that are perfect for this moment.
· "All of Me" by John Legend.
· "You and Me" by Lifehouse.
· "Perfect" by Ed Sheeran.
· "Marry Me" by Thomas Rhett.
· "I'm Yours" by Jason Mraz.
· "Unchained Melody" by the Righteous Brothers.
· "I Don't Want to Miss a Thing" by Aerosmith.
WEDDING RECEPTION SONGS
Now it's really time to party. The wedding reception is the chance for everyone to hit the dance floor and start the celebration off right. While other moments of the wedding may feel more subdued and delicate, the wedding reception is the chance to turn up the volume and let everyone have a great time. Here are some popular wedding reception songs.
· "Marry You" by Bruno Mars.
· "I Got a Feeling" by the Black Eyed Peas.
· "Good Life" by Kanye West.
· "Can't Stop the Feeling" by Justin Timberlake.
· "Shut Up and Dance" by Walk the Moon.
CONCLUSION – THE PERFECT WEDDING PLAYLIST FOR YOUR DJ
It takes a lot of work to plan out the perfect wedding. With guests, food, decorations, photographers, and keeping everything organized, it's easy to forget about one important element: your wedding day music. To set the perfect soundtrack to this unforgettable day, don't hesitate to ask the DJ about some popular and romantic wedding songs. If you're working with an experienced wedding DJ, they should have plenty of ideas for your wedding soundtrack.
However, you can also bring some ideas to help create the perfect wedding playlist. Hopefully this guide served as a starting point to give you some inspiration for your wedding day playlist. From the procession to the reception, the right song can make all the difference.