Give Them A Surprise
Don't give away all the details on your wedding invitations. Instead, plan a surprise for your guests. Serve up the unexpected! Whether it's a stellar band you know they'll love, a bouncy house for kicks and giggles, or some other form of entertainment. Acrobats, anyone?
Amp Up The Music
It's impossible to have a ridiculously fun party without great music. Find a DJ or band that will get your friends and family moving. It might take more work on your end — going to auditions, sorting through applicants, and searching high and low — but in the end your hard work will pay off.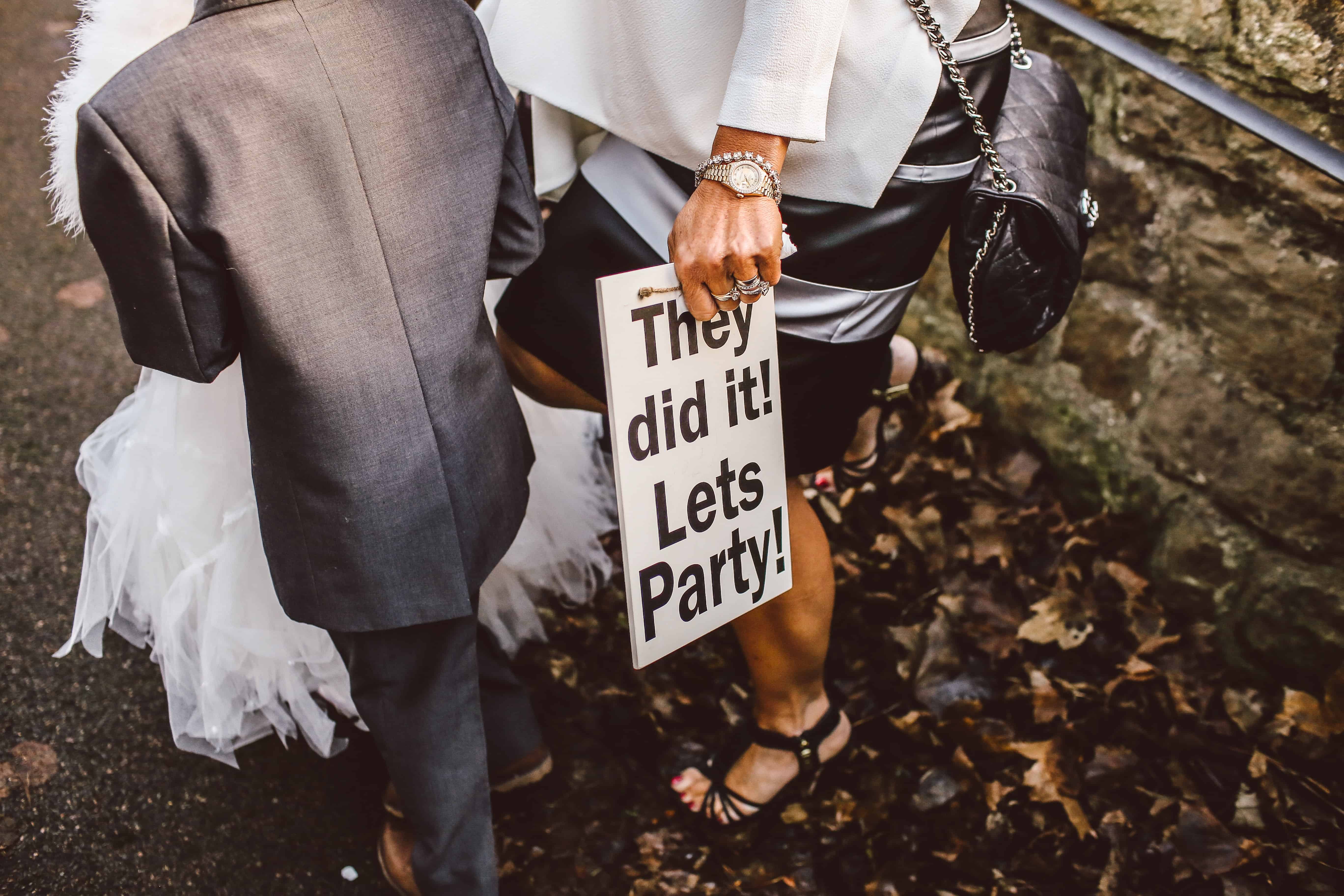 Lead By Example — Relax and Have Fun
Lead by example. It's your special day, and guests are going to take cues from you, whether they're conscious of it or not. If you're relaxed and having fun, they'll pick up on your energy. If you're tense and holding back, so will they. So laugh, play, dance, and have fun! Don't forget, make sure you have the right kind of makeup that will not run all over when you start dancing and sweating. Hint, Hint: Body Dust from Ulta Beauty was a game changer for me before attending parties or weddings.
I hope these quick times gave you something to think about! Your guests are going to have a blast on your big day. With food, friends, and a union to celebrate, how could they not? But these tips could help you add a little extra zing to your party, and give guests a ridiculously fun time that they'll remember for years to come. Have you picked out your wedding DJ or band yet? Leave a comment below and give us the scoop!