Planning a wedding? You already know how busy things are, and you know that it's easy to get caught up with all the little things involved. A marriage is about two people in love, but a wedding? A wedding is about all of the fairytale dreams and dress dreams and glitter that you can imagine. From being a little girl, you might have imagined your wedding day filled with flowers and music and the image of you gliding down the aisle feeling light on air. There is a lot of stress involved in a wedding, though, and you have to do all that you can to make sure that all of the big things and the little things are taken care of so that you don't have to stress anymore than is necessary.
The good news is that you don't have to forget anything with the right level of planning. You can bring on a wedding planner if you think that you need extra help. They can work with you to arrange the DJ for a wedding and they will know where to get some of the best offers and discounts for other areas of your wedding, too. You need to arrange things like cake tasting and menu tastings, and all of this will be further in advance than the actual wedding date. There are plenty of details that should never be forgotten when it comes to your wedding day, and it's what we're going to list for you below!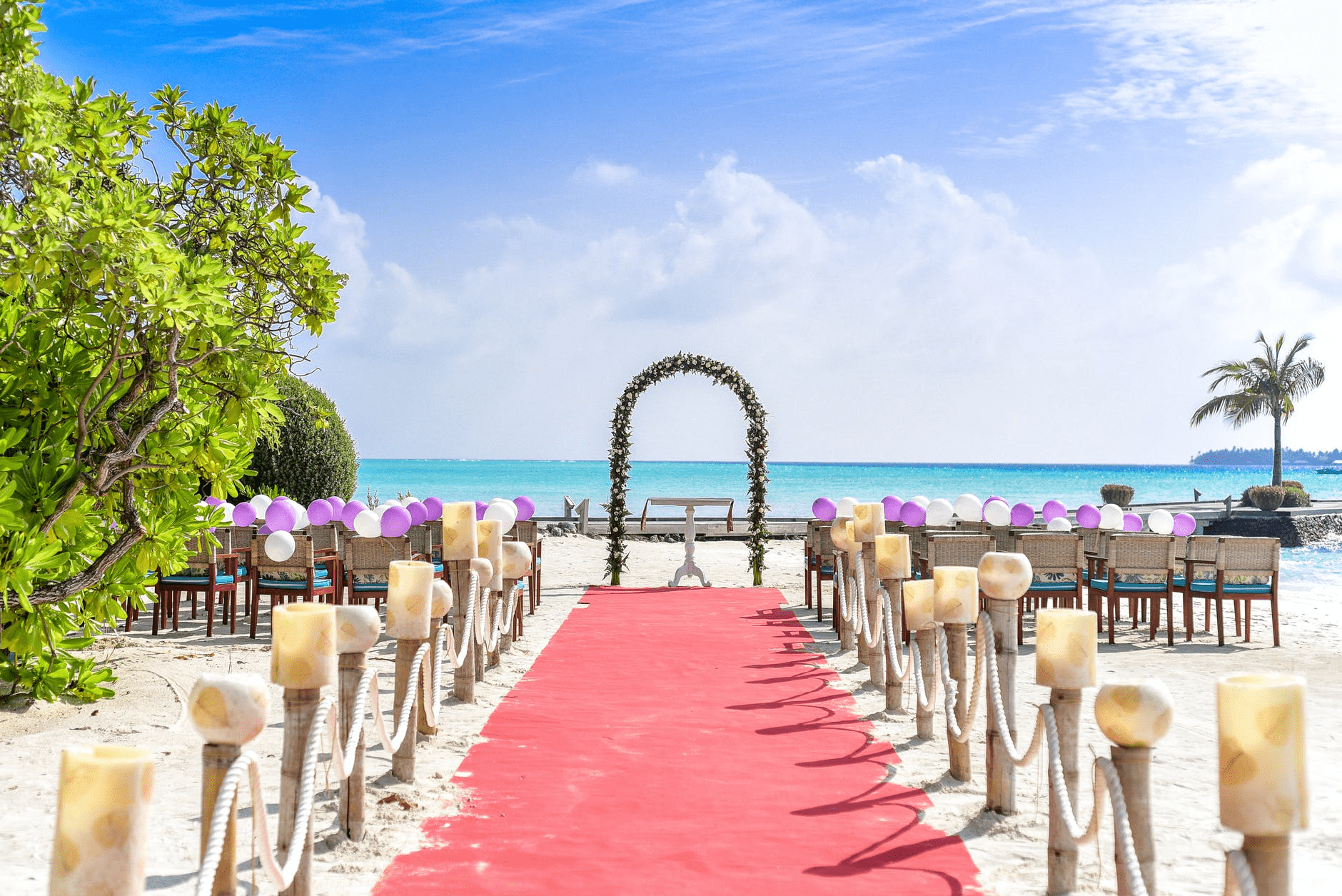 Wedding day signage. Are your guests moving from the church to the venue? The best thing that you can do is make sure that you invest in wedding day signage! You want to know that your guests aren't going to get lost along the way, and if they do, they'll need a phone number to check where to go. If you spell out the directions for people complete with maps, they're not going to get lost on their way to your wedding venue and you won't feel like people are missing from your venue. You can either have a wedding website where you link maps to the site, or you can include a map in the invitation. For an added touch, you can even add signage along the highway!
Make an entrance. It doesn't matter whether you are having your wedding indoors or outdoors, it's the entrance that'll matter most. Some people choose balloon archways but traditional flower and greenery archways are going to help you to personalize your entryway to your venue or reception. Outdoor weddings can always benefit from the use of eucalyptus plants, too. If you want to make sure that bugs aren't an issue, it's lemon that you want to make sure you have. Citrus candles can keep the flies away, too!
Consider escort cards. You need a seating plan and this plan has to match the escort cards that you provide to your guests. You want people to be able to walk into the venue and know exactly where they're sitting and when you have those escort cards and seating plans to hand, your guests won't have to worry about searching the venue for their seat – it'll be right there.
Don't forget to buy a guestbook. Every single married couple should have a guestbook to look back on every time they hit an anniversary, but a lot of married couples forget this little detail. You can get very creative when you offer a guest book. Some couples like to have a Polaroid camera to hand with a wire and mini pegs. Guests can then take a photo, write a message on it and peg it to the line to be added to the guestbook or wedding album later on. Asking guests to contribute in a book is going to help you to remember your day for the rest of your lives.
Don't forget about lighting. It might not have crossed your mind, but the lighting that you have for your wedding really does matter. The right lighting does so much for your photography and the way that you feel about your wedding in general. Your guests will be able to see you and watch you walk down the aisle, and you'll also really capture the ambience of the moment.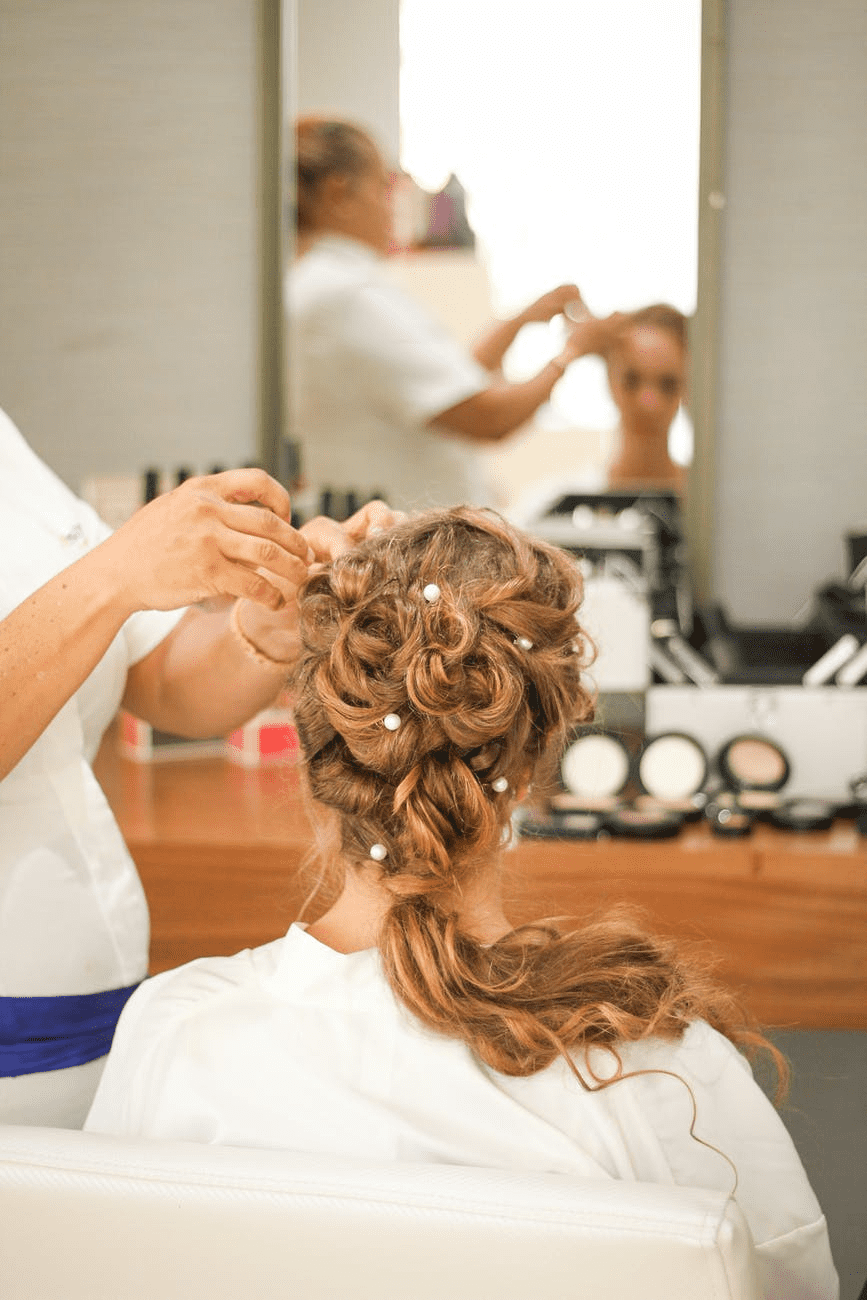 Don't forget to decorate the bar. Wherever your venue may be, you want to make sure that everything including the bar area of the venue is decorated well. The bar is a spot where your guests will appear most of the night, but if you don't decorate the bar, it's not going to fit with the rest of the space. Consider printing menus for your signature wedding cocktails and think about adding flowers, lights and more. You want your bar area to look as beautiful as the rest of the venue, and this is the best way to do that.
Stationery is more than the invitation. When you are designing your wedding invitations, you should think about the fact that there is more than just wedding invitations to consider. Your venue needs menus so that people remember what they're being served for each course. Menu cards add something beautiful and stylish for the wedding tables, and you can coordinate with your wedding colors when you choose menu cards, too.
Don't forget a cake table. When you're busy decorating all of the venues, don't forget to set up a cake table for the showcasing of the knife and the cake. The cake table is a focal point of your reception, and your cake should stand out because of how beautiful it is. It's the center of attention for the photos, too, and you should consider access to it so that your photographer can get around the table with you. Use the right tablecloths and flower decor, too, because you want this to be the perfect shot.
Decorate your chairs. When you're talking to your wedding planners and you are decorating the venues, don't forget to decorate the chairs. It can set off the look to have your chairs covered with proper covers and ribbon to set off the look. You want to embody elegance and class, and you don't have to choose the standard white chair covers. You can use patterns, stripes, colors and more to make your chair covers stand out. You can also make sure that they match your theme. If your colors are blue and silver, a silver chair cover with a blue ribbon will look beautiful!
Plan for the kids. A wedding is often sweeter when there are children involved. If you have children coming to your wedding, you have to prepare for disruptions. Instead of waiting for the kids to run a little riot and instead of waiting for people to manage their kids in all the fun, hire a childminder. You can have a nanny or babysitter come to your wedding purely to keep the kids entertained and away from mischief. You can also have comics and coloring books for the older kids to keep them entertained through the speeches involved.
Your wedding day needs to be filled with the right details, and you should think about ensuring that you aren't missing any of these while you are dealing with your wedding day planning. The more you plan in advance, the fewer things can go wrong. These wedding day details are going to make a big difference to your day and your memories of getting married will be whole.