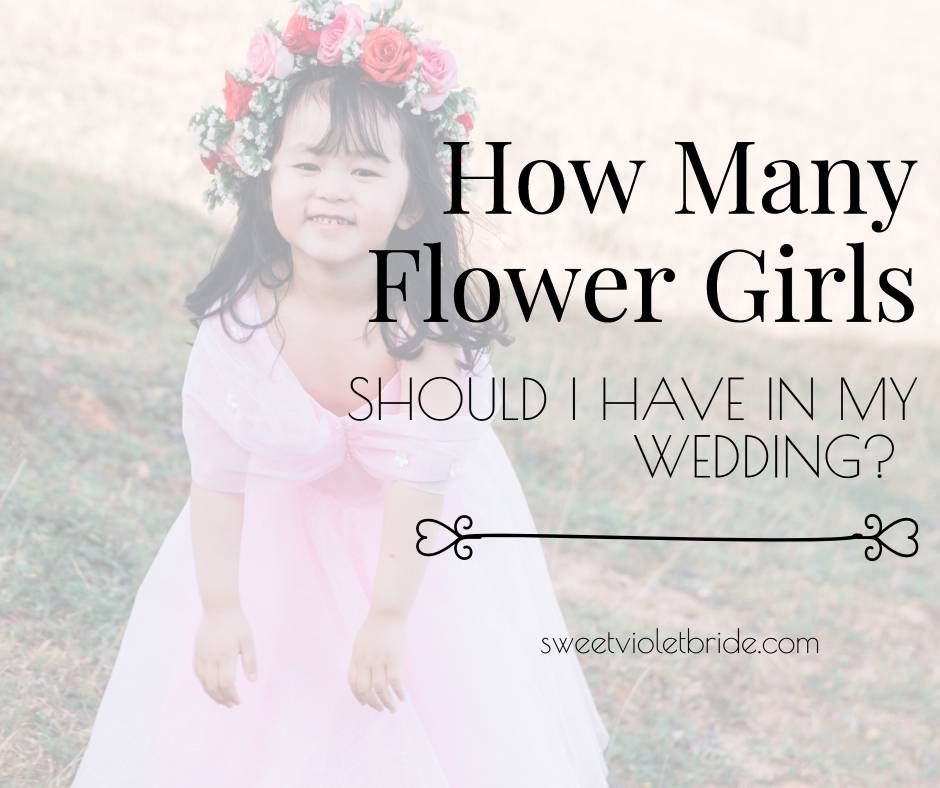 You might be under the impression that you can only have one flower girl in your wedding ceremony. That's absolutely not true! You can actually have multiple flower girls — up to three. This can make things a little bit tricky, because you don't want anyone to feel left out. Here are a few simple rules to keep in mind as you decide how many flower girls to have in your wedding.
Family Dynamics Come First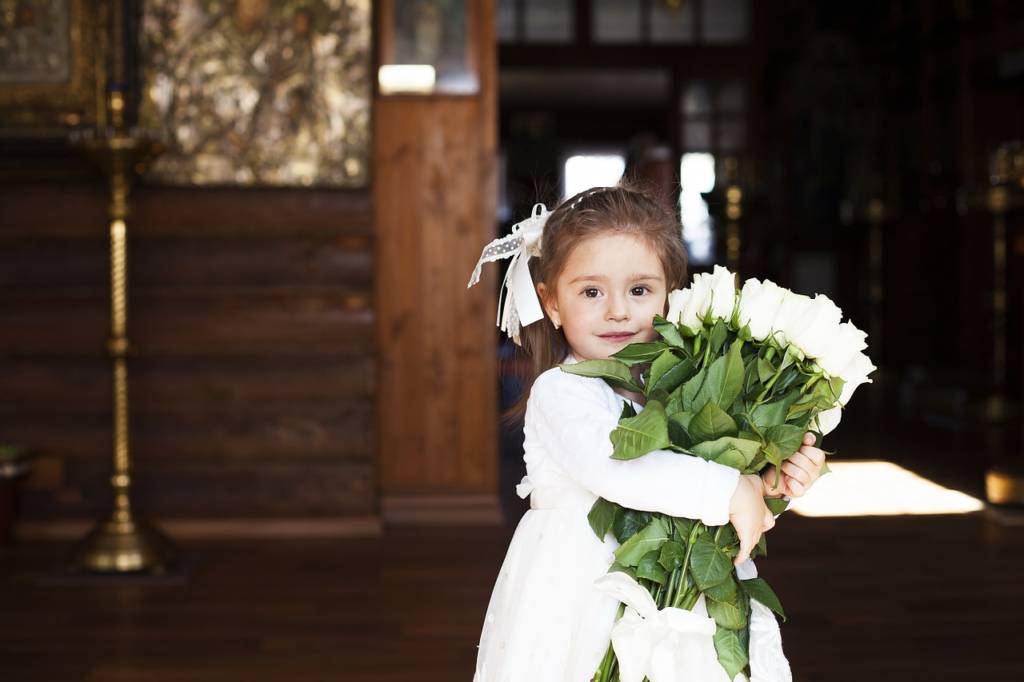 Flower girls and ring bearers are usually between the ages of three and seven. How many girls of that age do you have in your immediate family (think nieces and nephews)? If you have one to three, then you are home free. You can either ask one of them, or all three. Asking just two of them to participate would be rude to the one that is excluded.
However, if you don't have any kiddos in that age range in your immediate family, you're going to have to branch out into extended family territory, or friends. This might include cousins once removed, or your best friend's daughter.  If you still come up short, you could include a flower girl who is older, but not yet old enough to be a bridesmaid.
Align with your Wedding Party Values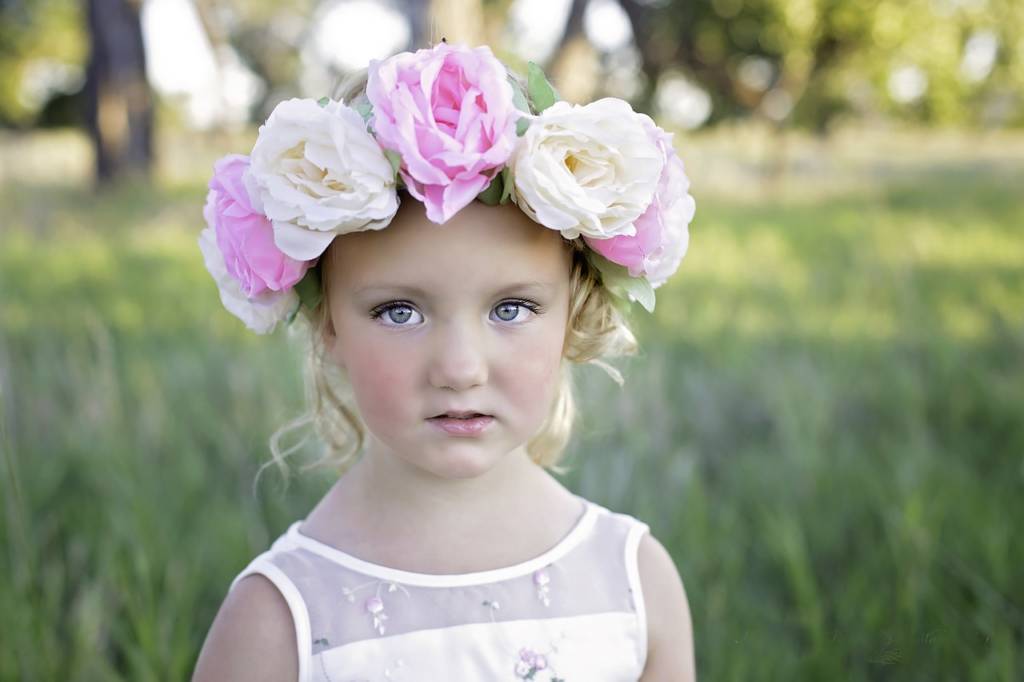 If you value minimalism and have a small wedding party, you will likely only have one flower girl. If you have an abundance of bridesmaids and groomsman, multiple flower girls will fit right in with your style.
Consider the Kids Involved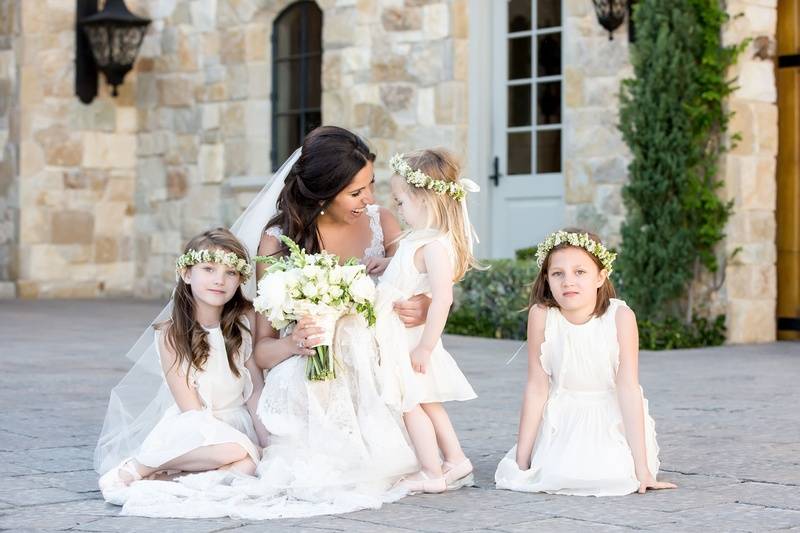 If any of your flower girls are very young, say three or four, they might be better at performing the task you ask them to do if they have an older girl to model. Three is still very young, and some children don't like being the center of attention! Shy or introverted kids will feel more comfortable if they have a friend or relative to walk down the aisle with. This can save you some time and hassle. It will also make the experience better for your little introverted niece!
Now that you know you can have multiple flower girls, what are your thoughts? Do you have one, two, or three possible flower girls in mind? Remember to consider your family dynamics. Be sensitive to the fact that you don't want to create hurt feelings. Also think about your wedding theme, and choose an number that aligns with your values. Lastly, think about the special little girls you're going to ask to participate in your big day.  Is one particularly shy? She might perform better with a friend! I hope these insights helped with your choice. Leave a comment below to share your thoughts.