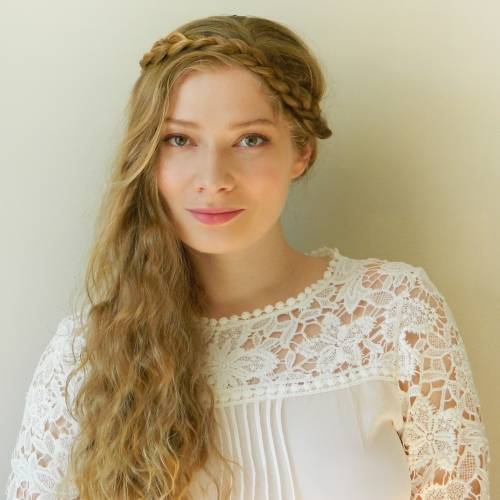 Naomi Farr – Founder
Sweet Violet Bride was founded by Naomi Farr in 2012. She is inspired by flowers, art, fashion, love stories, and women business owners! This blog is the result of twining her love of nature, weddings, writing, photography, and design. She is obsessed with green beauty products.

Sweet Violet (Viola odorata) also known as the wood violet, can be deep violet, or white in color. It can mean faithfulness, love, virtue, affection, and 'lets take a chance on happiness.'
Sweet Violet Bride is a wedding resource for modern, nature-loving brides and showcases chic, stylish inspiration for couples planning their upcoming day – from real weddings and styled editorials to featured wedding professionals who understand natural style. Whether planning a meadow, garden, forest, beach, mountain, or backyard wedding, violet brides know that elegance is in the natural details.
The SVB blog stemmed from of a love of botanical beauty, both wild and cultivated, from woodland violets to garden roses. Flowers, and the art they inspire, bring such joy and beauty to couture bridal fashions, and SVB likes to impart that in the fine art photography and concepts that we publish. It is a blog about distinctive style (especially if it is rustic, natural, ethereal, vintage or country), all things gorgeous, and most of all, great love stories. Check out our magazine!
View our privacy policy here.
In 2017, Naomi stepped down as the Editor-in-Chief and Creative Director of Sweet Violet Bride. Currently SVB is operated by a team of bloggers and wedding enthusiasts. The vision and insight that Naomi initiated continues to live on.