Wedding days are supposed to me memorable, whether they are small and intimate and only include close friends and immediate families; or large and welcoming where anyone who knows the happy couple are present. Regardless of the size of your wedding party and guest list, it isn't going to be an event that is soon forgotten, especially if you decide to make it even more unique and over-the-top than more traditional planning calls for.
Unexpected wedding themes are a popular way to add to the event, and also showcase the hobbies and talents of the bride and groom in a way that won't soon be forgotten. Take a look at a few of the ideas that have caught our attention, and see how you might be inspired for your own future plans.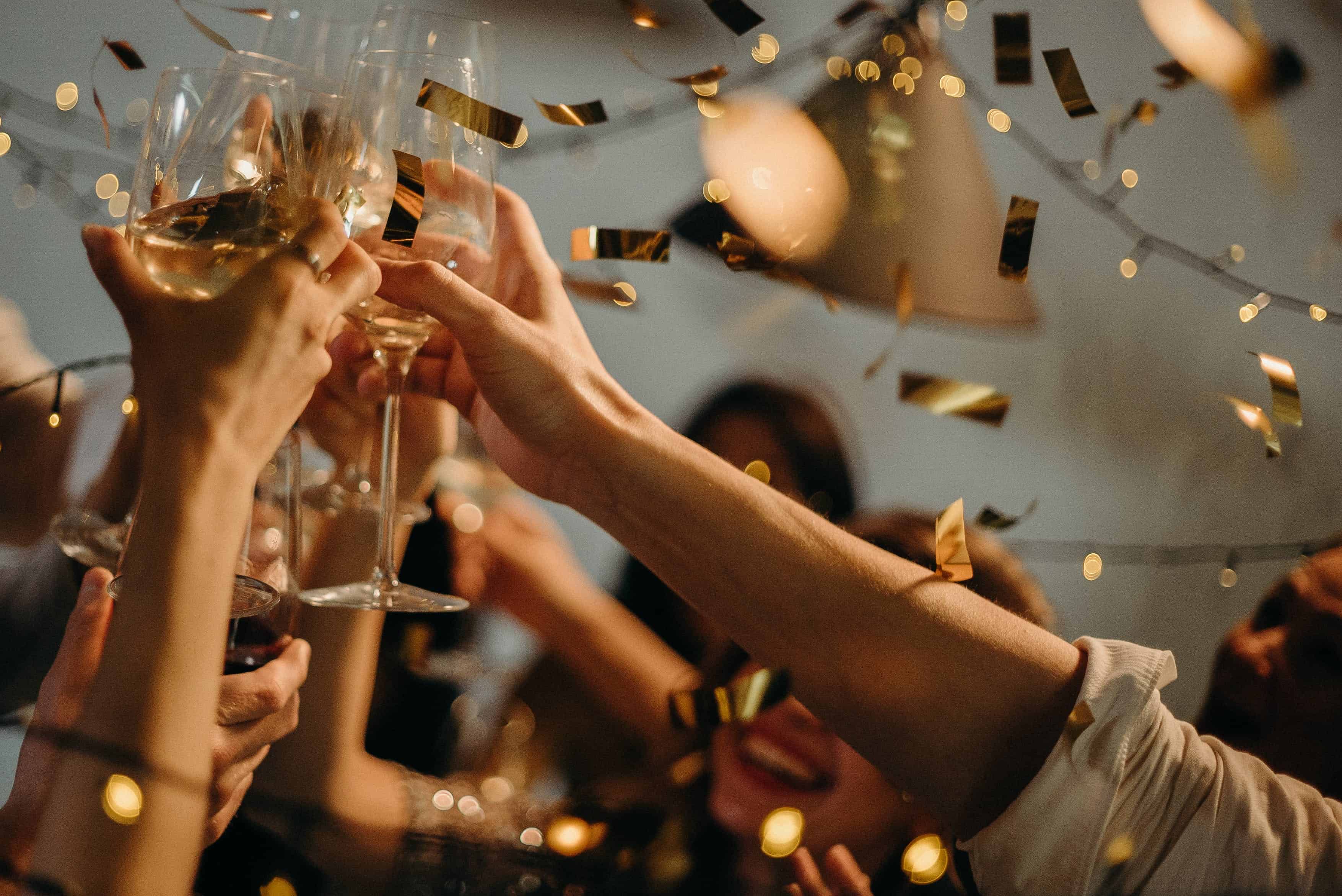 Why Go All Out?
First off, just because you are thinking of 'going big or going home' with your wedding theme, it doesn't mean it also needs to be incredibly expensive. In fact, many people who are 'keeping it real' are doing so to help save on costs and avoid the incredible expenses a traditional wedding can accrue. Plus, DIY is all the craze!
That doesn't mean your expenses won't add up, or you are limited in any way. Over-the-Top can also be defined by how insane some themes turn out when a budget has no limit! No matter your situation, these are all great ideas to help provide you ideas to support your brainstorming for the big day!
Going all out simply means you are free to express yourself in the way that best showcases the love you and your partner have for each other. Mark your occasion with memories and fun, not stress or anxiety surrounding what society accepts as 'normal'.
Flower Lovers
If you love flowers, then there is no reason why you can't surround yourself with a literal, and virtual garden. Hold your wedding and reception in a historical garden setting, deck your party out in colorful dress to mimic your favorite blooms, and cast colorful projections of falling leaves and petals across your spaces to envelope the crowd in a display of living vegetation. And, don't limit your bouquets to just the wedding party, provide flowers for everyone in attendance!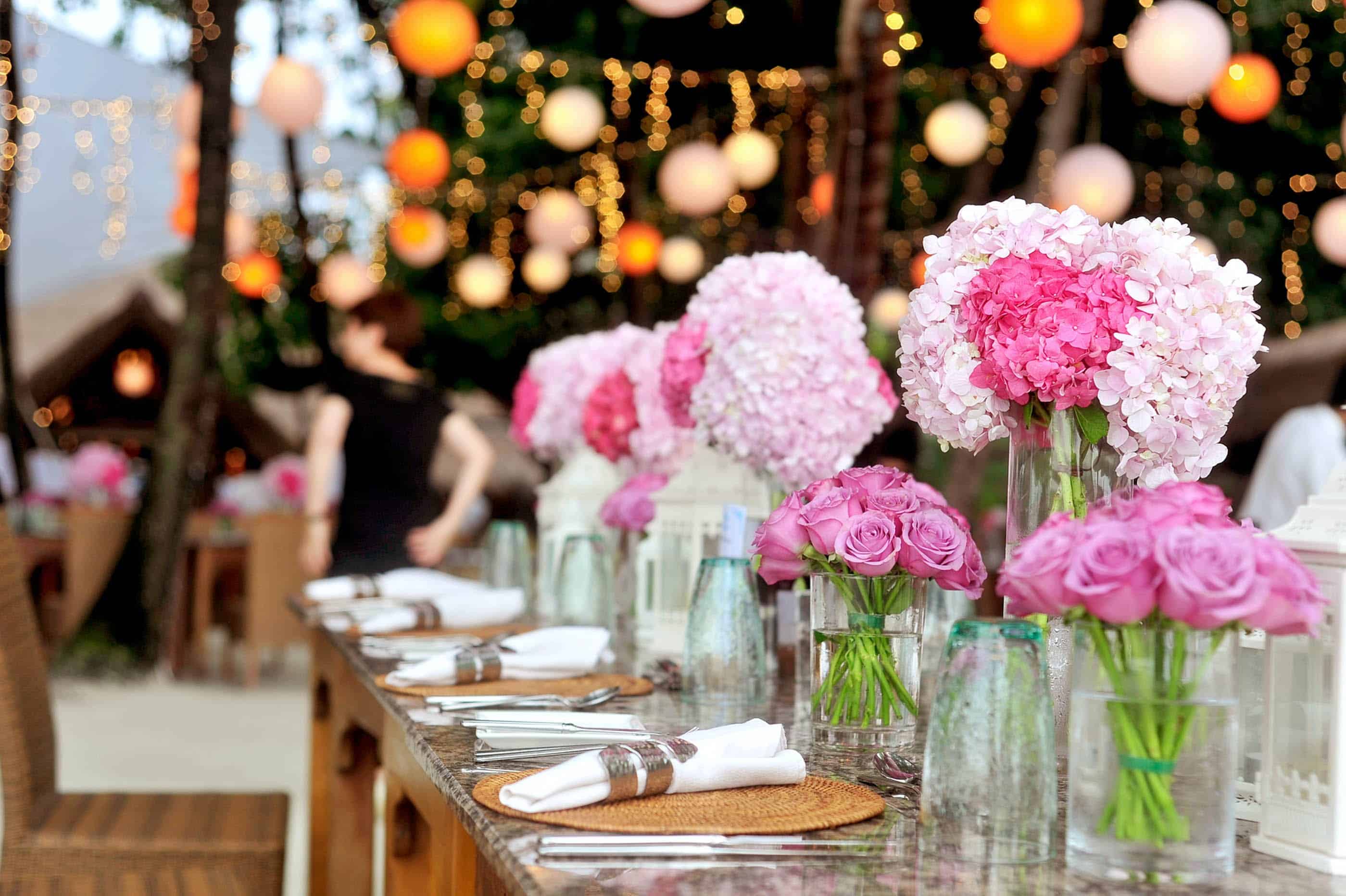 Outdoor Enthusiasts
Love the outdoors? Hunting, fishing, hiking, and exploring are right up your alley? Why not rent out a shooting range, trout farm, or private acreage where you can do it all? Hold target practice competitions and catch dinner which a private chef can fillet and cook up with some scrumptious sides. Gift your wedding party personalized holsters, while wearing your own in comfort! The ideas are endless!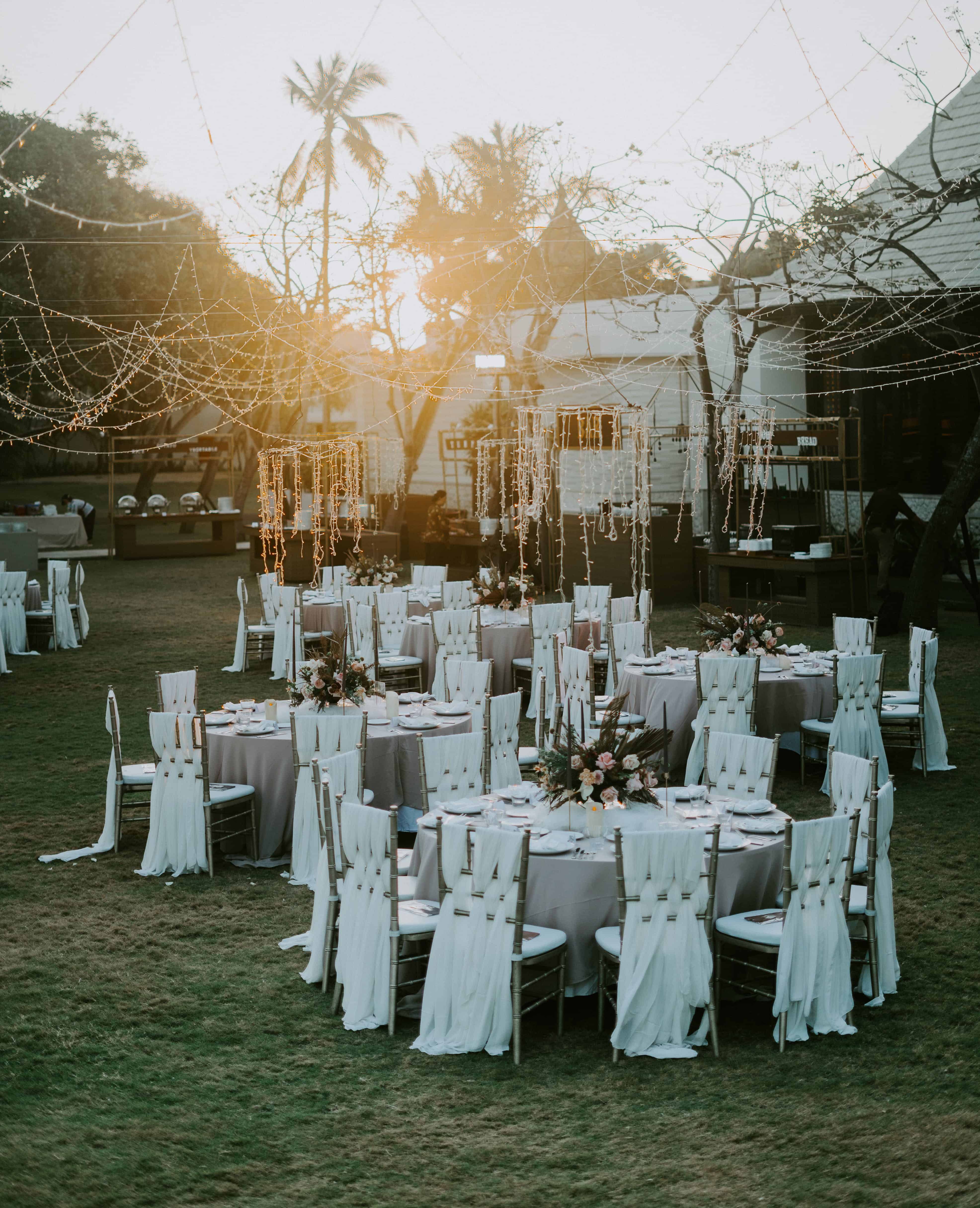 Holiday Inspired
Do you love Holidays? Perhaps you live for Halloween decor, or go all out each Christmas. Whichever holiday season you are fascinated with needs to become your wedding wonderland. No matter when you marry, why not go over the top with decor? Giant spider webs and spiders can greet your guests, or a forest of fully decorated Christmas trees can define your reception space for your present to sit beneath.
Gamer's Delight
If your and your beloved met gaming and can't get enough of the excitement, why not turn your reception into a gaming competition, complete with walls of big screen televisions and gaming consoles? Play all night with a full stocked bar until the last man is standing! Or, rent out an arcade for everyone's amusement. Be sure to keep the bar stocked and music going for those who prefer to watch!
Casino Takeover
Take over a local casino and invite all your friends, family, and maybe even a few regulars! Hire the best of chefs for an amazing steak dinner, provide your guests with some chips to get started, and have a blast playing all night long. To top it off, why not have a live band playing all the famous songs the entertainers of old were famous for in Las Vegas!
Destination Plans
Destination weddings typically are a pretty big event in that a ton of planning needs to go into it in advance. There are so many ways to go big with this idea- such as renting out a private resort for an entire weekend, having a cruise destination with an entire day excursion for your wedding party, taking a helicopter to an otherwise remote location, getting married while skiing down a slope… the ideas are endless!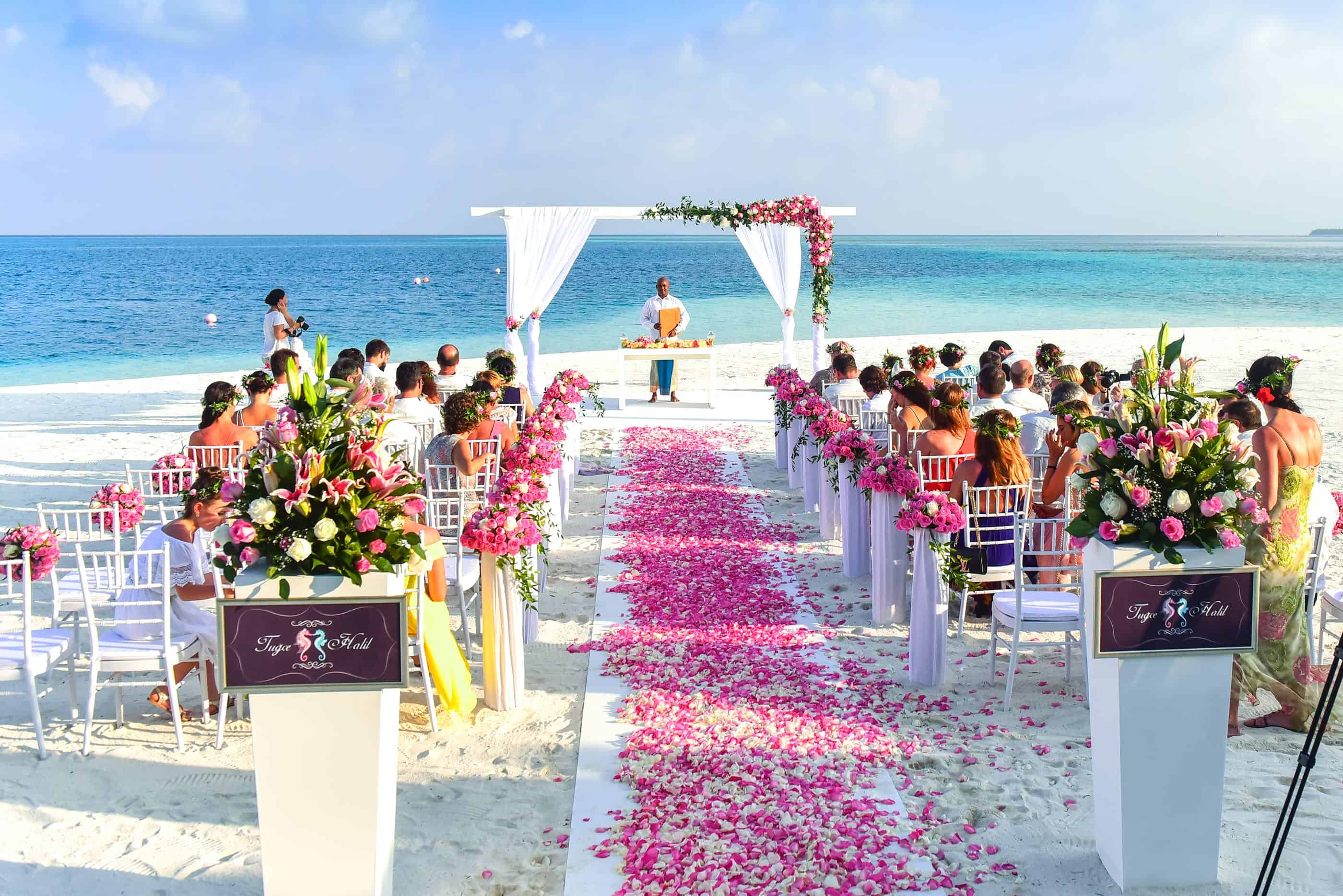 Car and Truck Lovers
Love fast cars, old trucks, or simply vintage vehicles of all types? Have a drive up wedding ceremony with a parade of your choice of horsepower. Classic car clubs, old museums, and car enthusiasts often have a ton of connections to make this epic wedding happen. Just be sure you can find a venue to accommodate it all!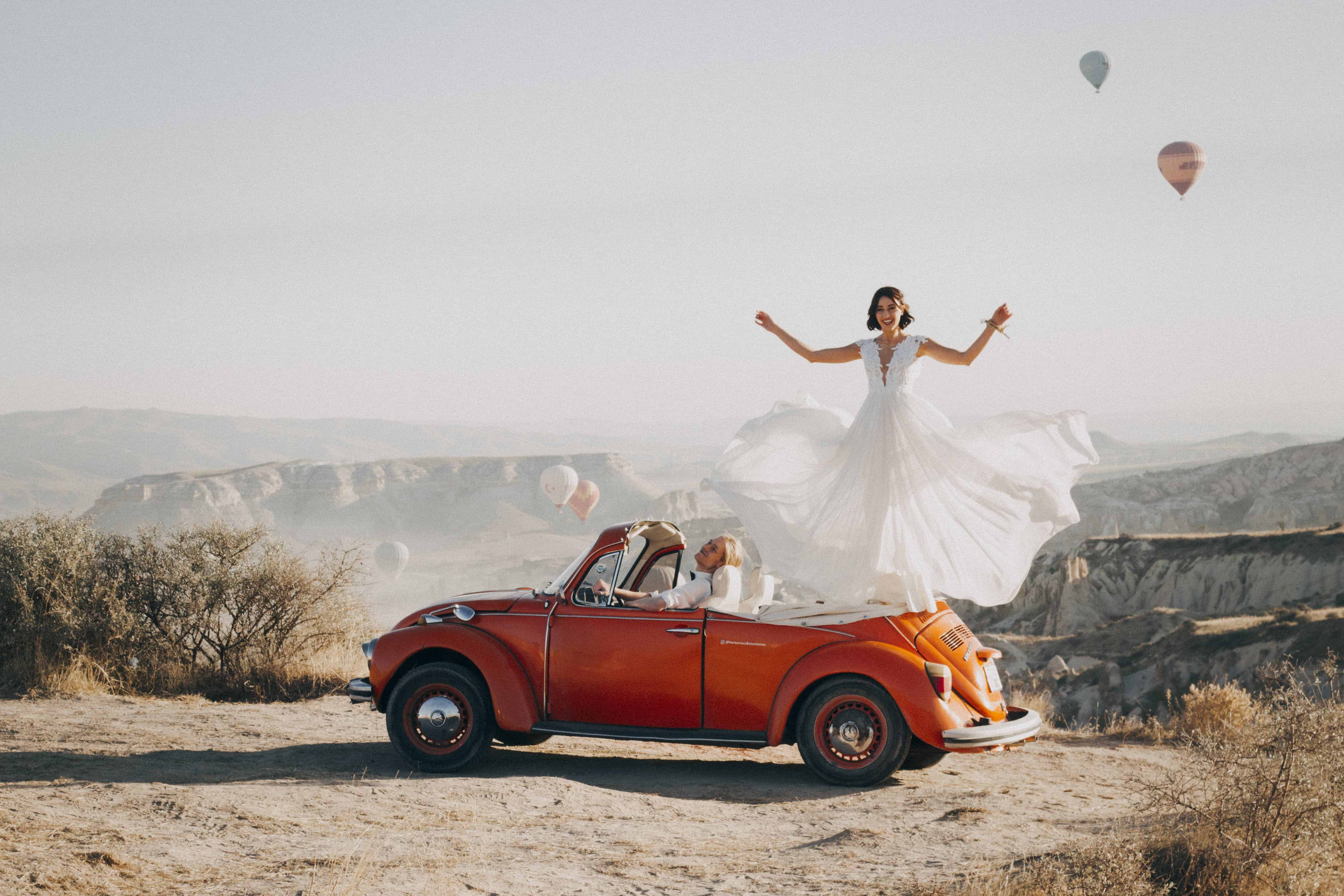 Boater's Dream
If boating is a favorite pastime you and your significant other cannot get enough of, why not make it your wedding theme? Rent a private yacht for you and your guests for a weekend escape after a beautiful wedding ceremony on the bow of the ship. Most private boating excursions come with a full staff and private chef to wait on your every need and whim. Plus, many captains can officiate!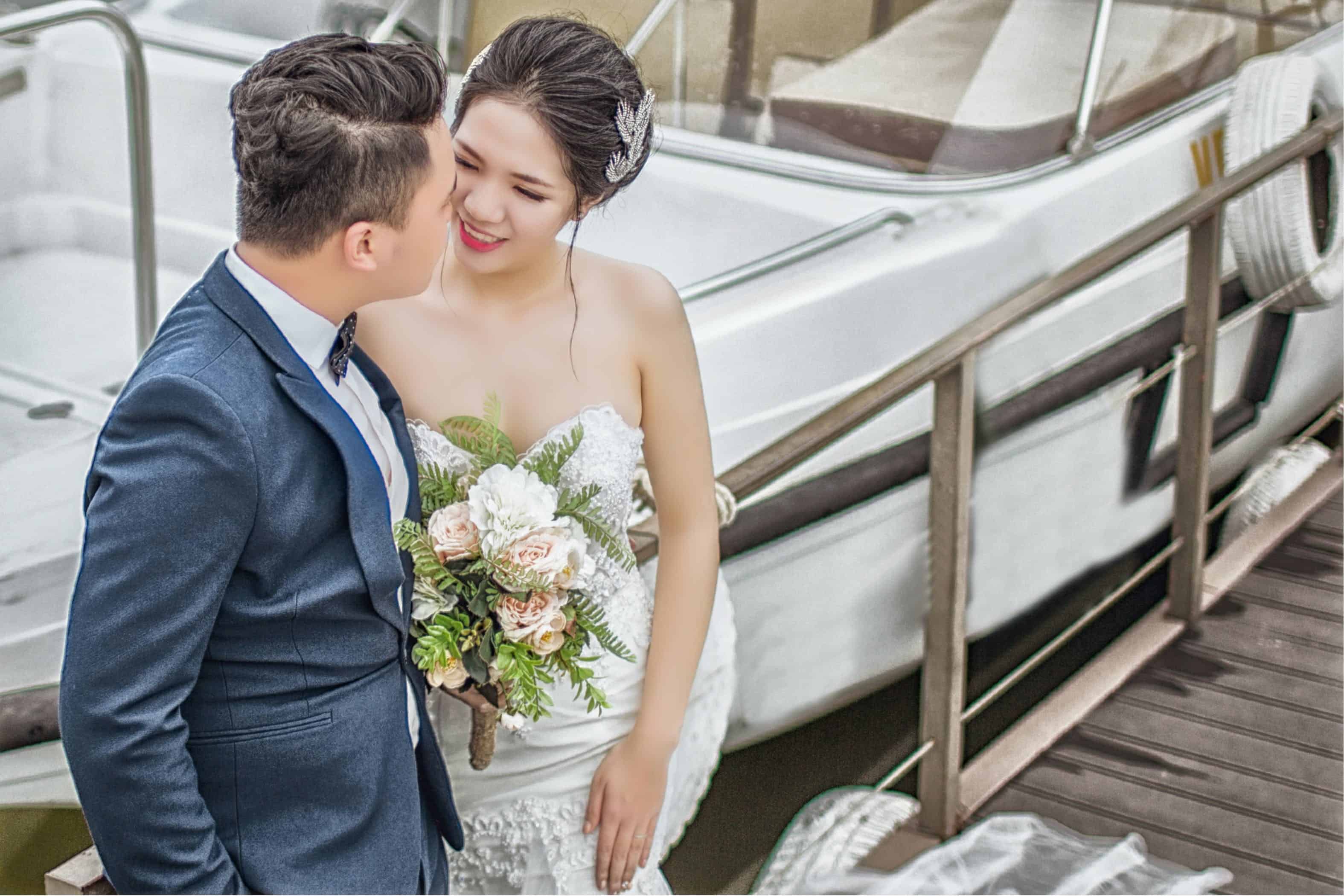 Jungle Fever
Escape to the jungle and be married in the treetops of a resort nestled in some tropical climate. Many resort areas are small enough to be rented out for days or weeks at a time to make it a private escape. Taking advantage of these types of places allows you to create a wholly customized experience.
History Lovers
Many historical areas are happy to rent out their spaces, providing you completely unique ways to highlight your love of history. Find your favorite place, such as a car or motorcycle museum, aerospace museum, or even a more modern science museum that would be willing to host your event. You could even serve time period food and require vintage dress!