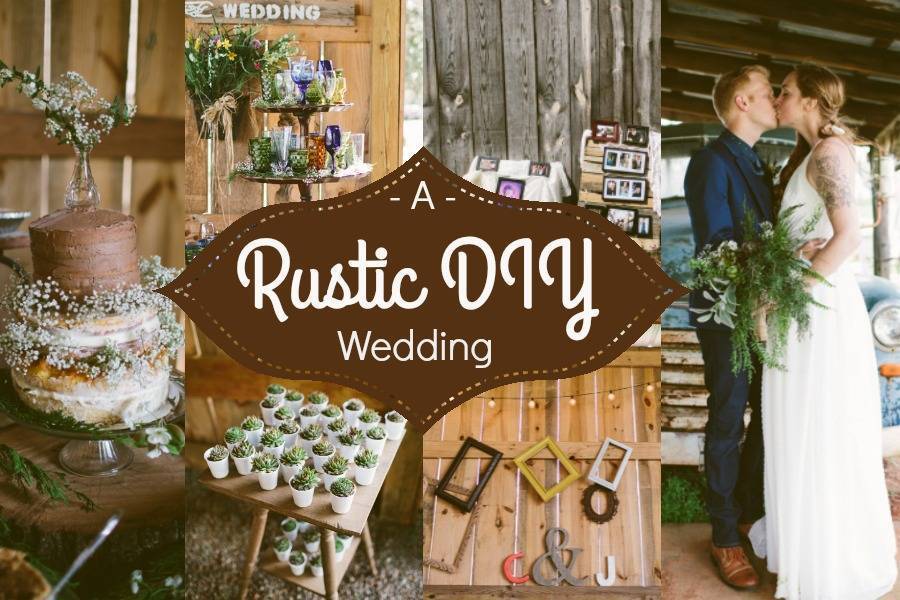 Hello, darlings! What do we have for you on a lovely Friday morning? Ta-da! A rustic DIY wedding! Johanna and Chuck's wedding was loaded with fun details that featured the warm and adventurous couple they are. Eclectic drinking glasses, nerf guns, different centerpieces and coffee corner in a wedding – you'll find them all here! With Heather Bode behind the lens, every moment was captured perfectly. What are you waiting for? Scroll away and wish this wonderful couple happy years of togetherness!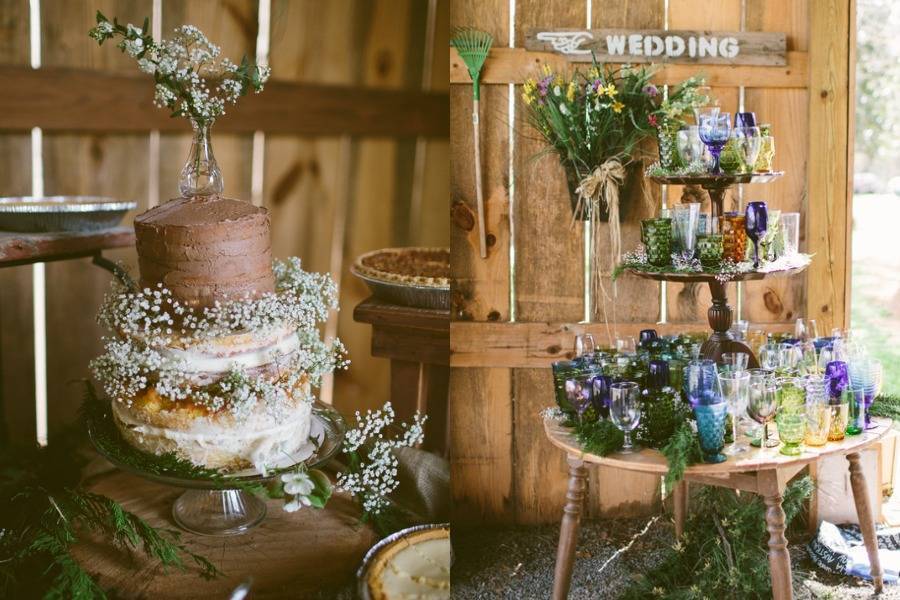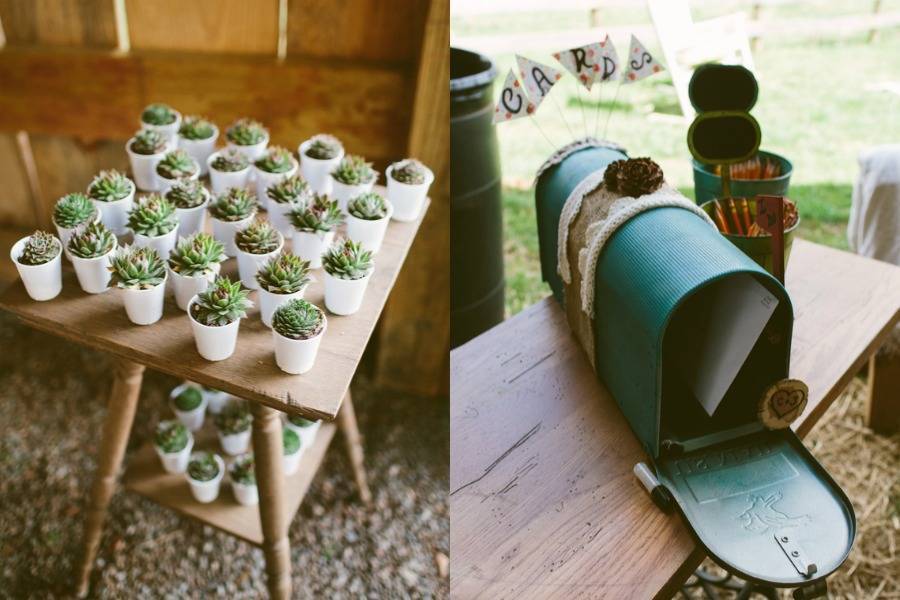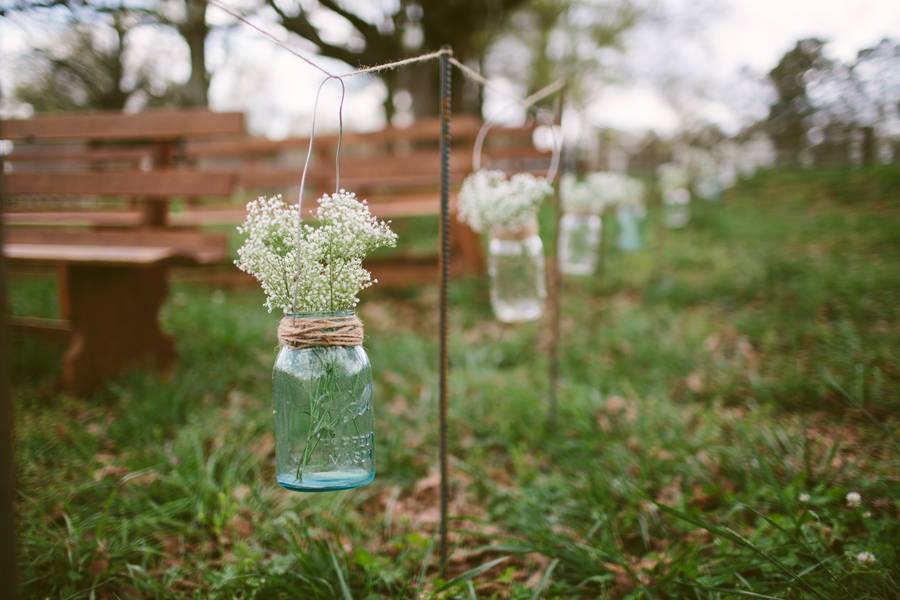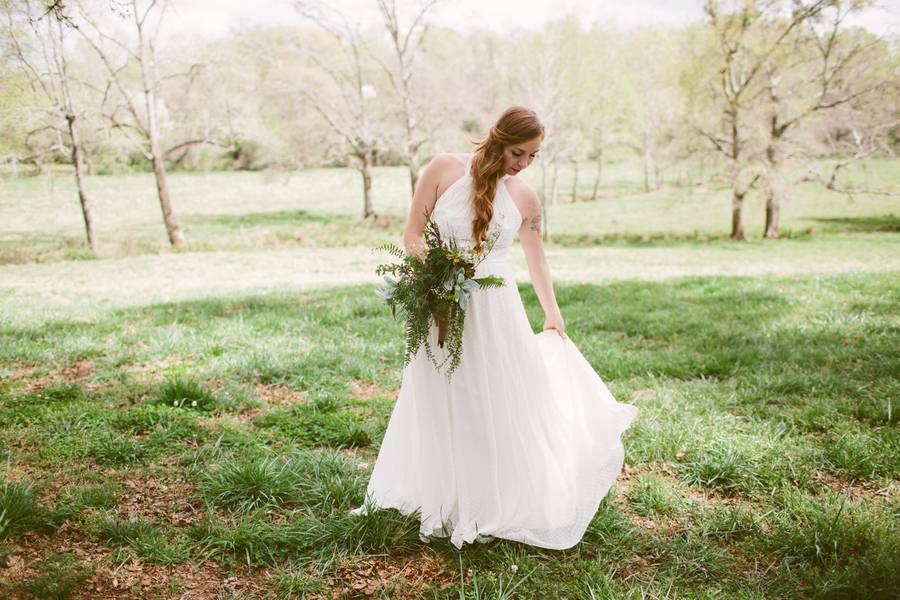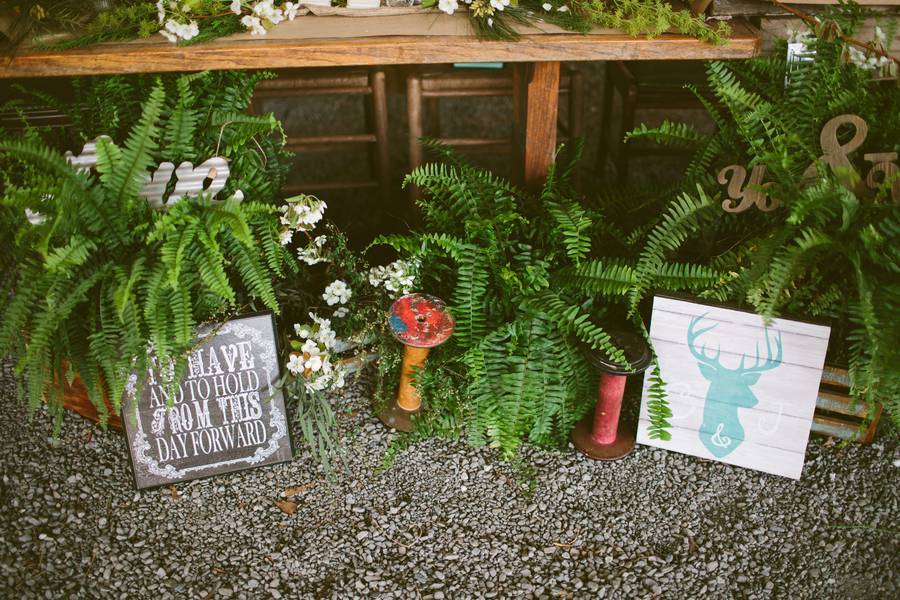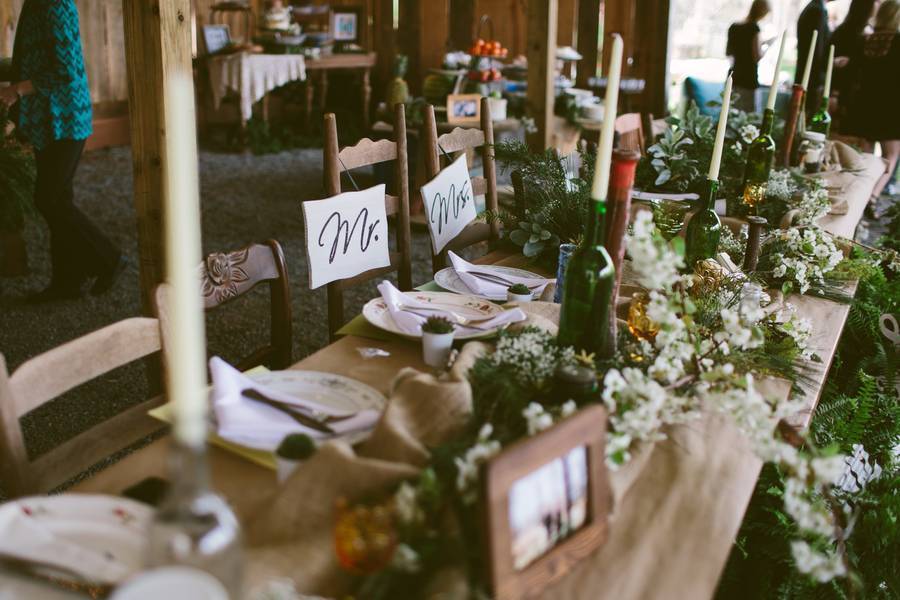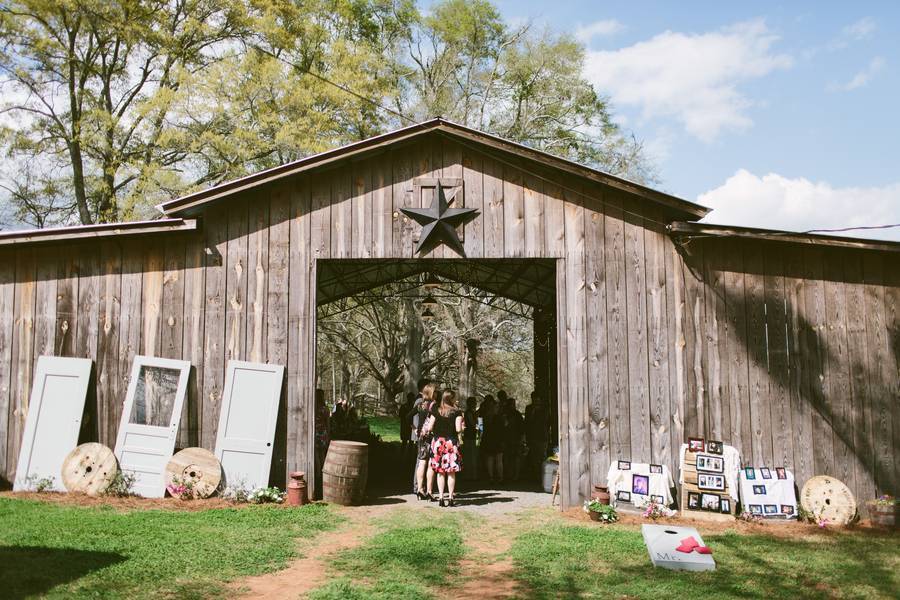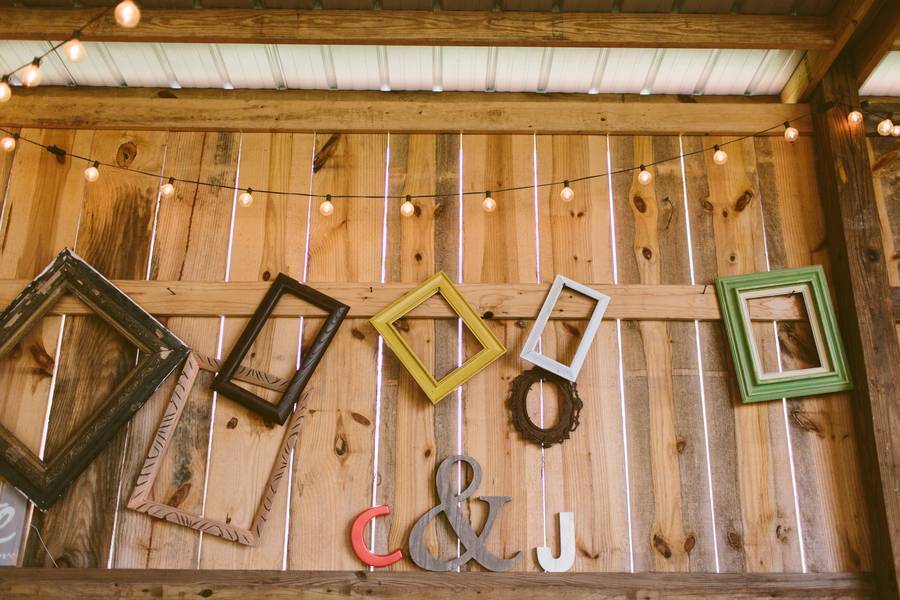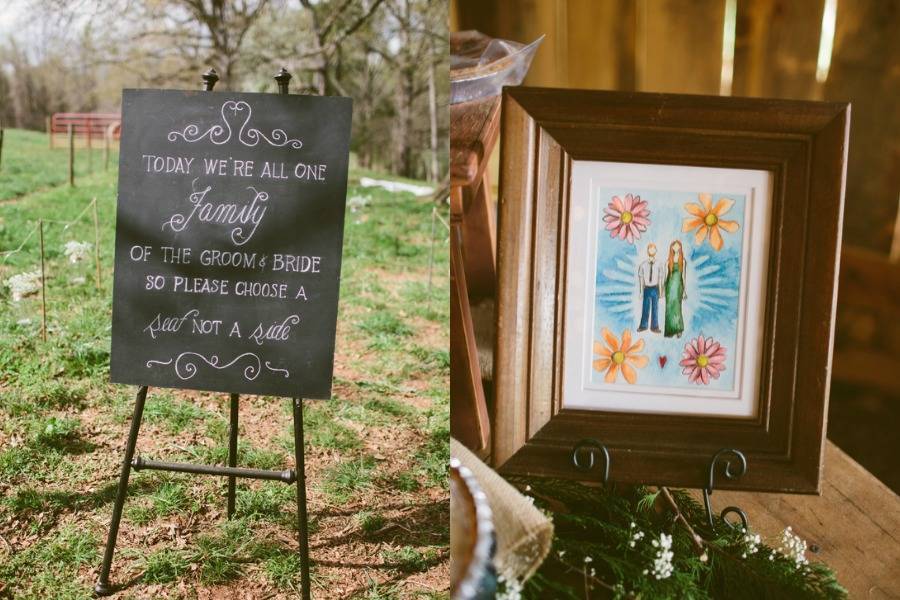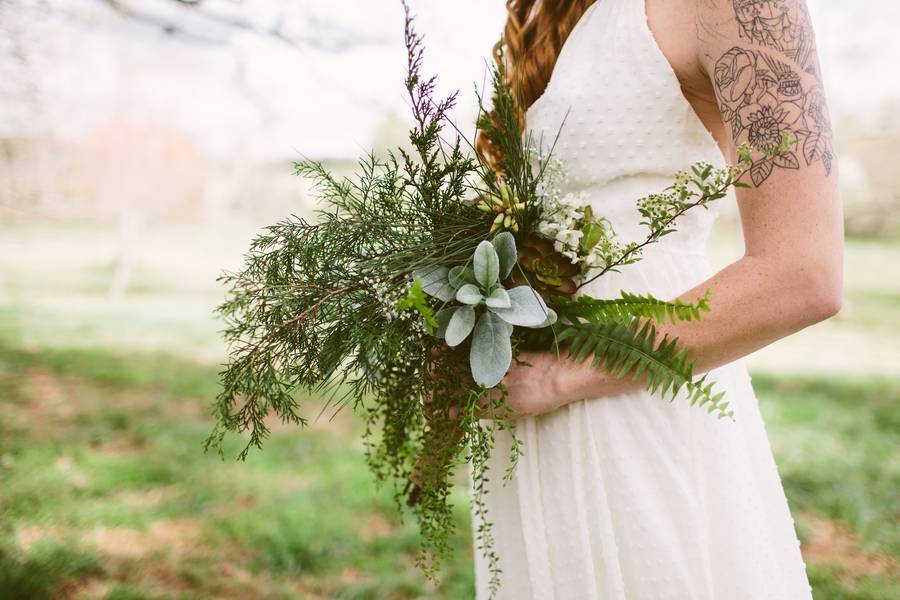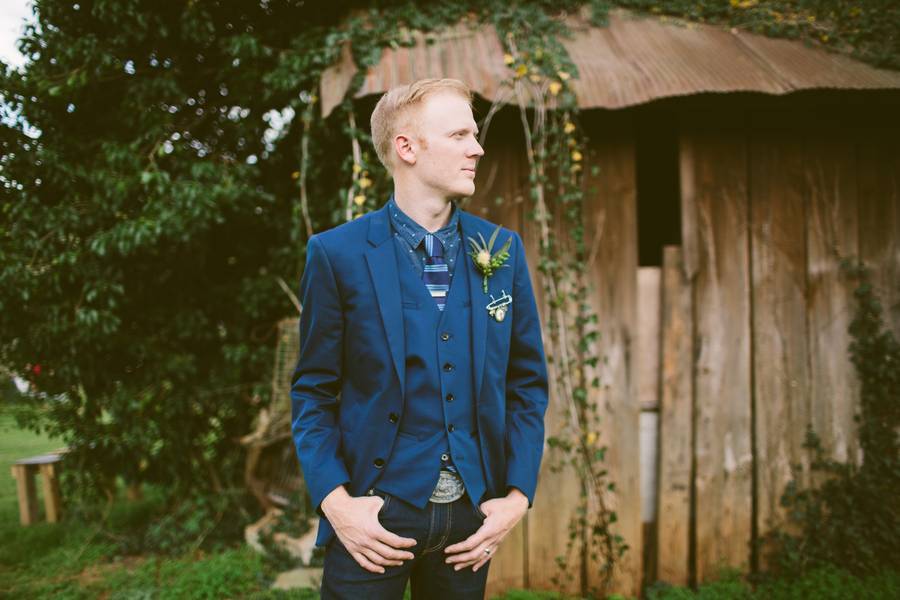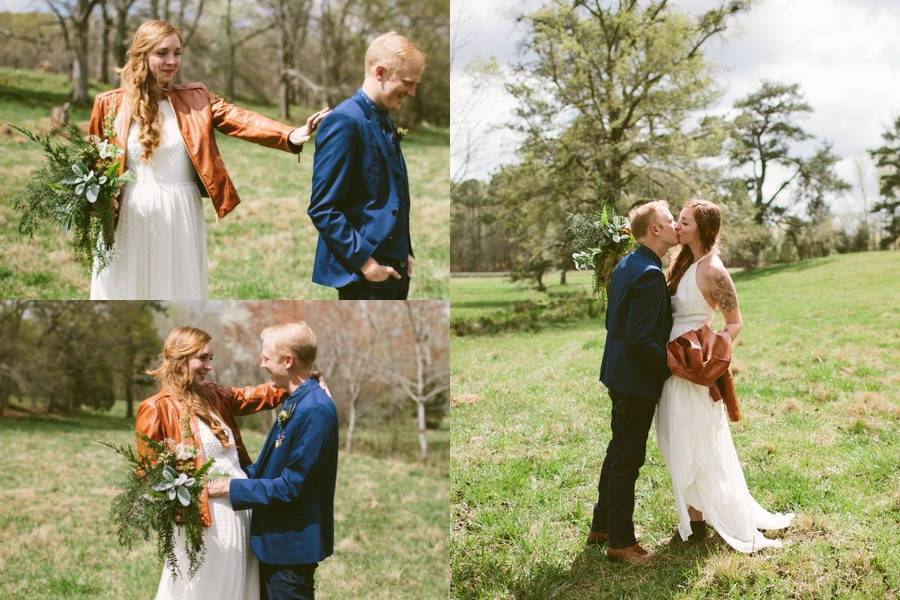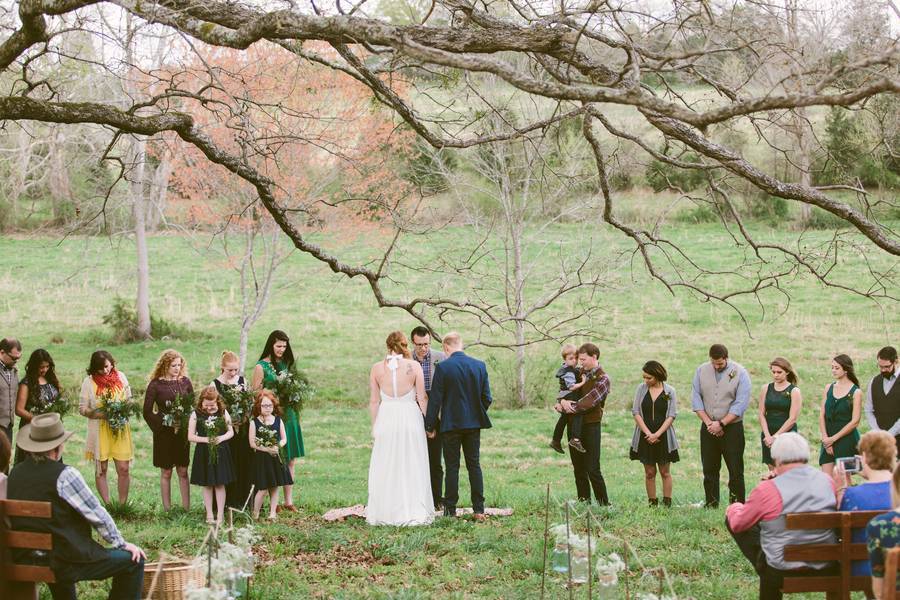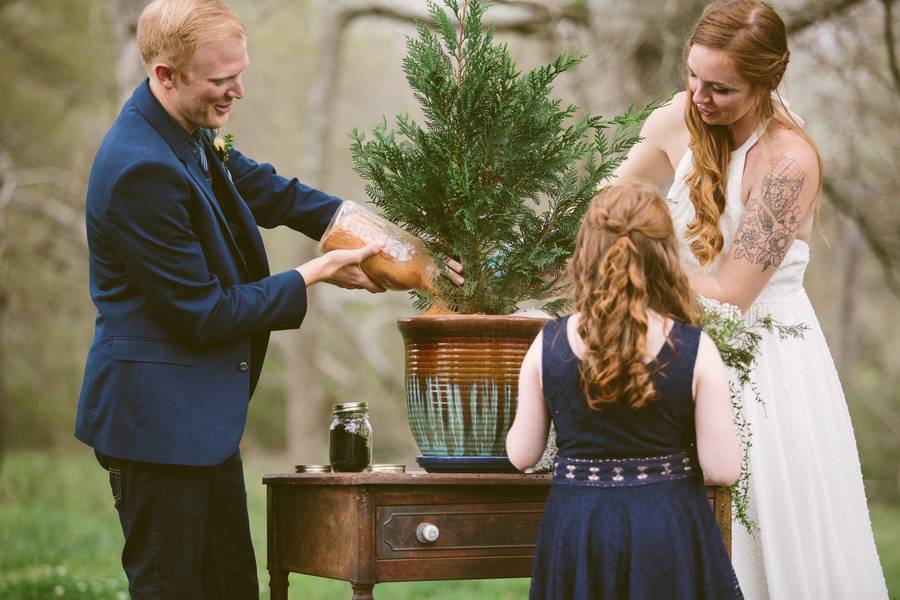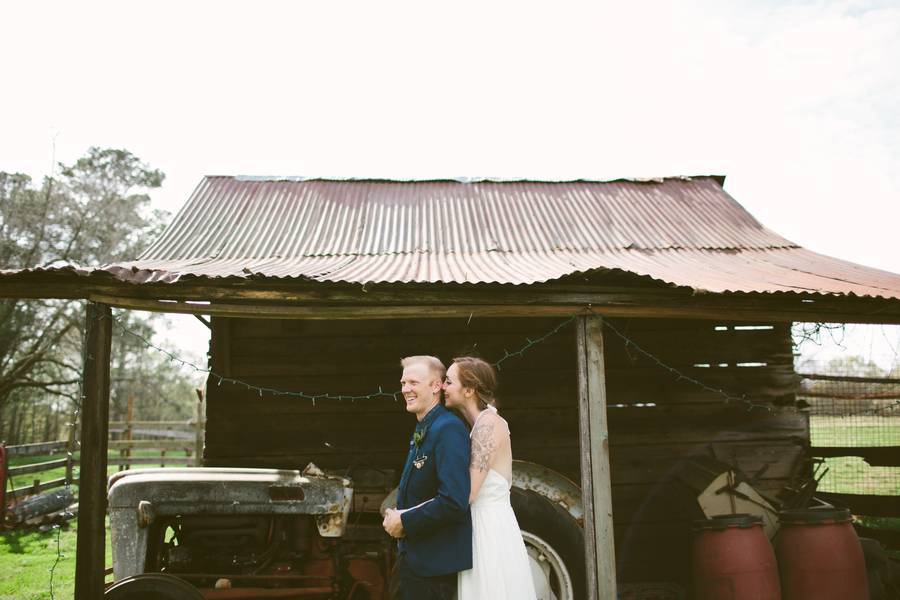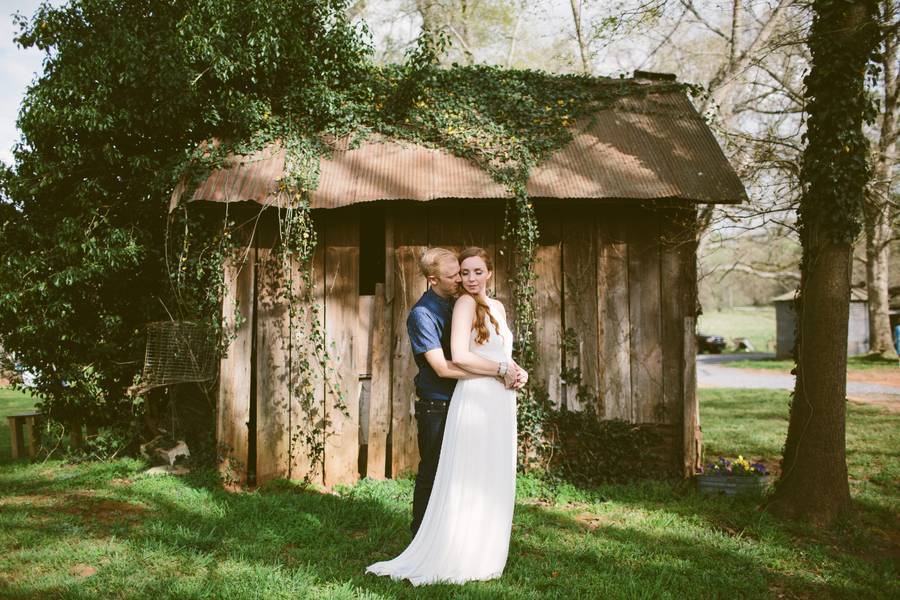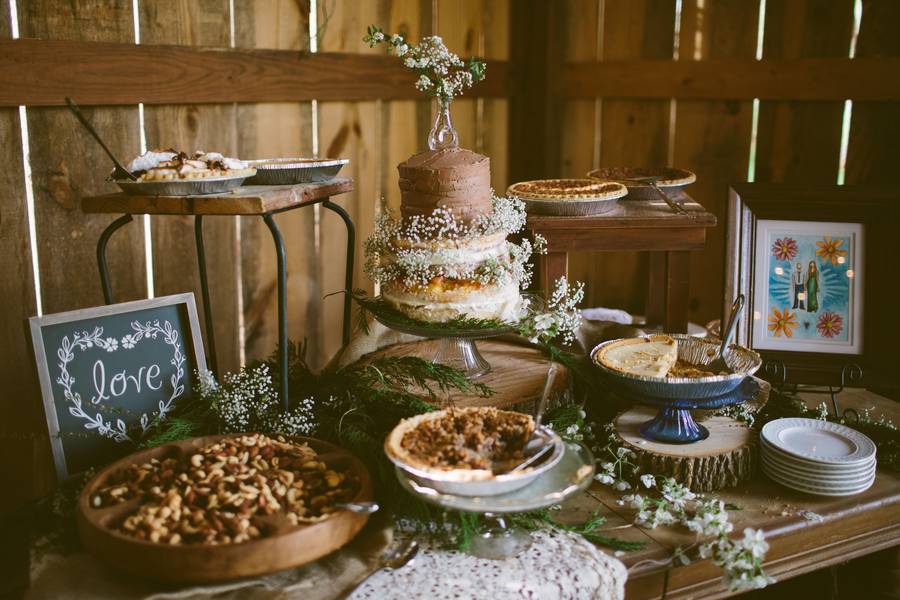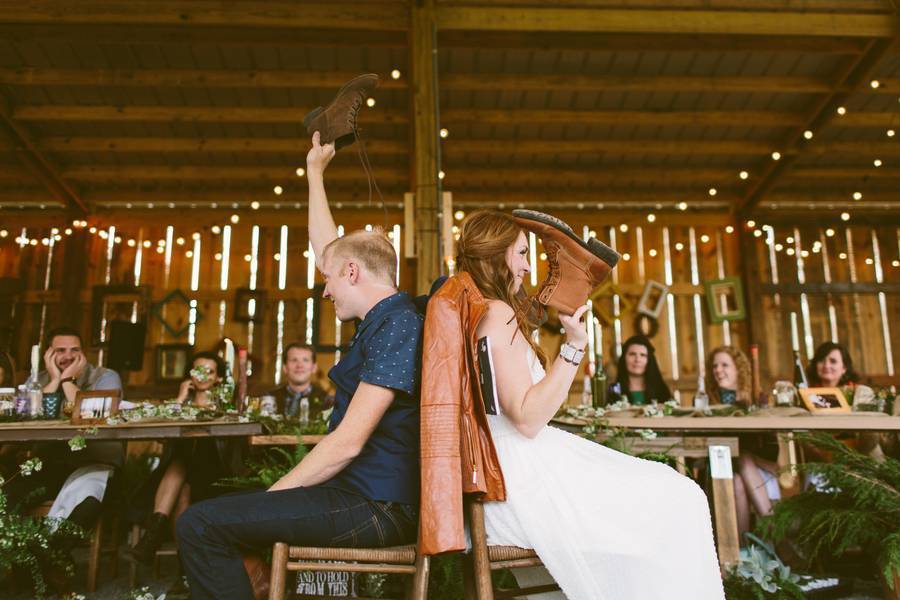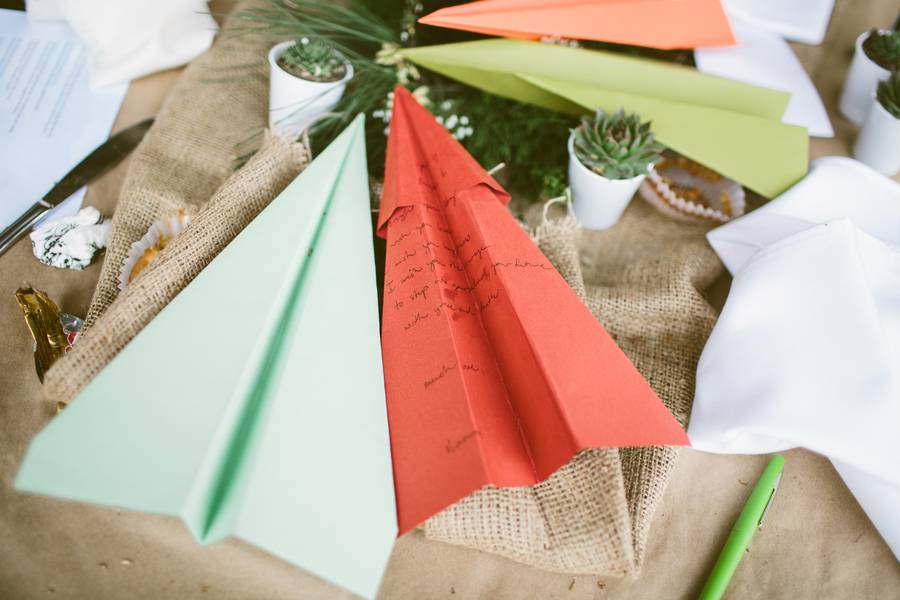 We're All About The Details!
In addition to the church pews they brought in for seating, they also had blankets for additional guests to sit on, giving the ceremony a very rustic, country feel.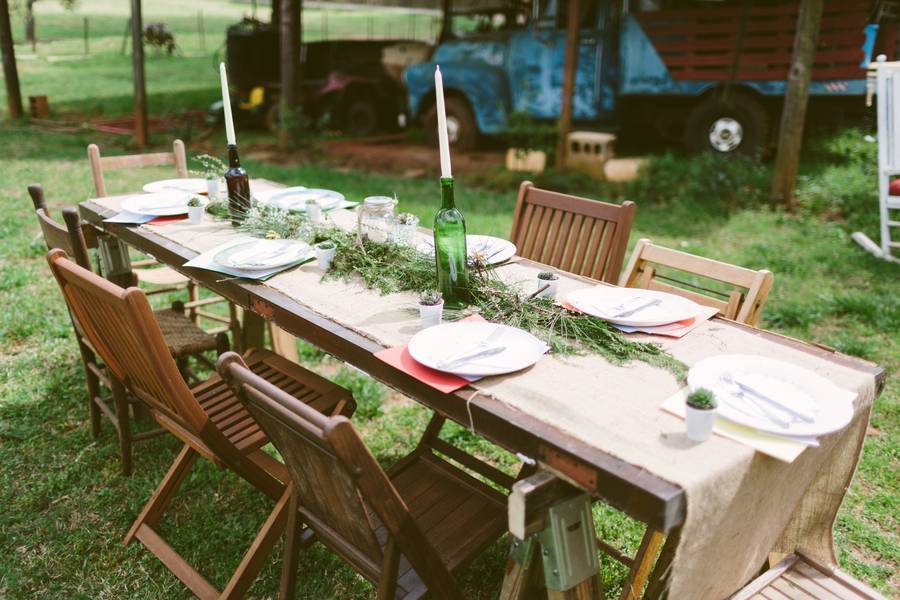 The tables they used for the head table were actually wooden doors that were several decades old, and all the drinking glasses for the guests were a collection of assorted colorful vintage glasses brought in.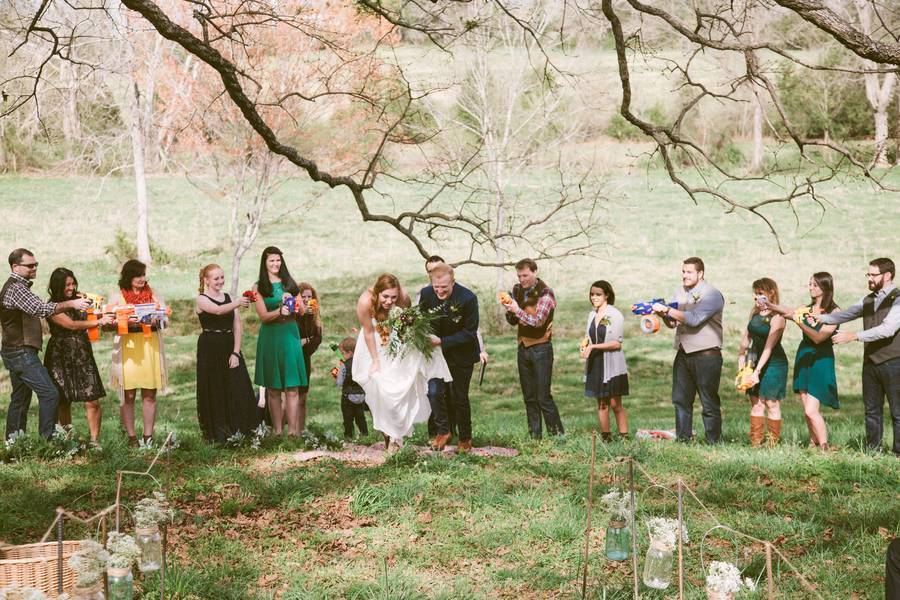 They also had Nerf guns and a photo scavenger hunt for the guests, which gave the whole day a fun, interactive feel, which truly reflected the bride & groom's personalities and closeness with their community.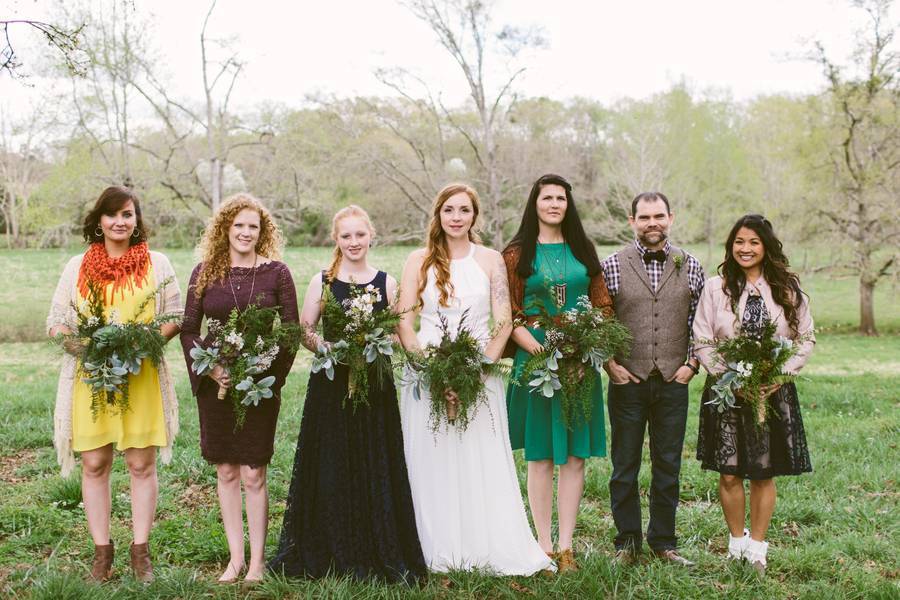 Also, the wedding party was a mix of men and women on both sides, all wearing different colors, which was wonderfully unique.
Words of Wisdom From The Bride
Planning a wedding should be a bonding experience. Allow your husband to help make decisions. Involve your family and friends. Give yourself enough time so that you do not become overwhelmed with last minute decisions. If the weather throws a curveball, hey, it's your day in the end all that matters are those two words, I DO. HAVE FUN! We certainly did. I had a moments of anxiety when we had a few days left, that is when my husband would grab me and remind me of the important things daily.
Words of Wisdom From The Photographer
My biggest piece of advice would be to be yourselves, and having your wedding and wedding details reflect that. Sure there are traditions, but at the end of the day, when you make your wedding entirely your own it will be that much more unforgettable, special and a great story to tell. I would also recommend using the resources you have in your friends and family : Johanna and Chuck had their community come together to help make this wedding happen, and it turned out beautifully.
Vendors
 Venue: Bently Farm – Thomaston,Georgia | Photographer: Heather Bode of HCBPhotos | Wedding Dress : Davids Bridal – Pensacola,FL | Antiques (plates and bowls): Dejavu- Thomaston, Georgia | Caterer: Aviano's – Thomaston Georgia | DJ: Groom's Uncle Troy | Floral and Decor: Ashley Dubyak