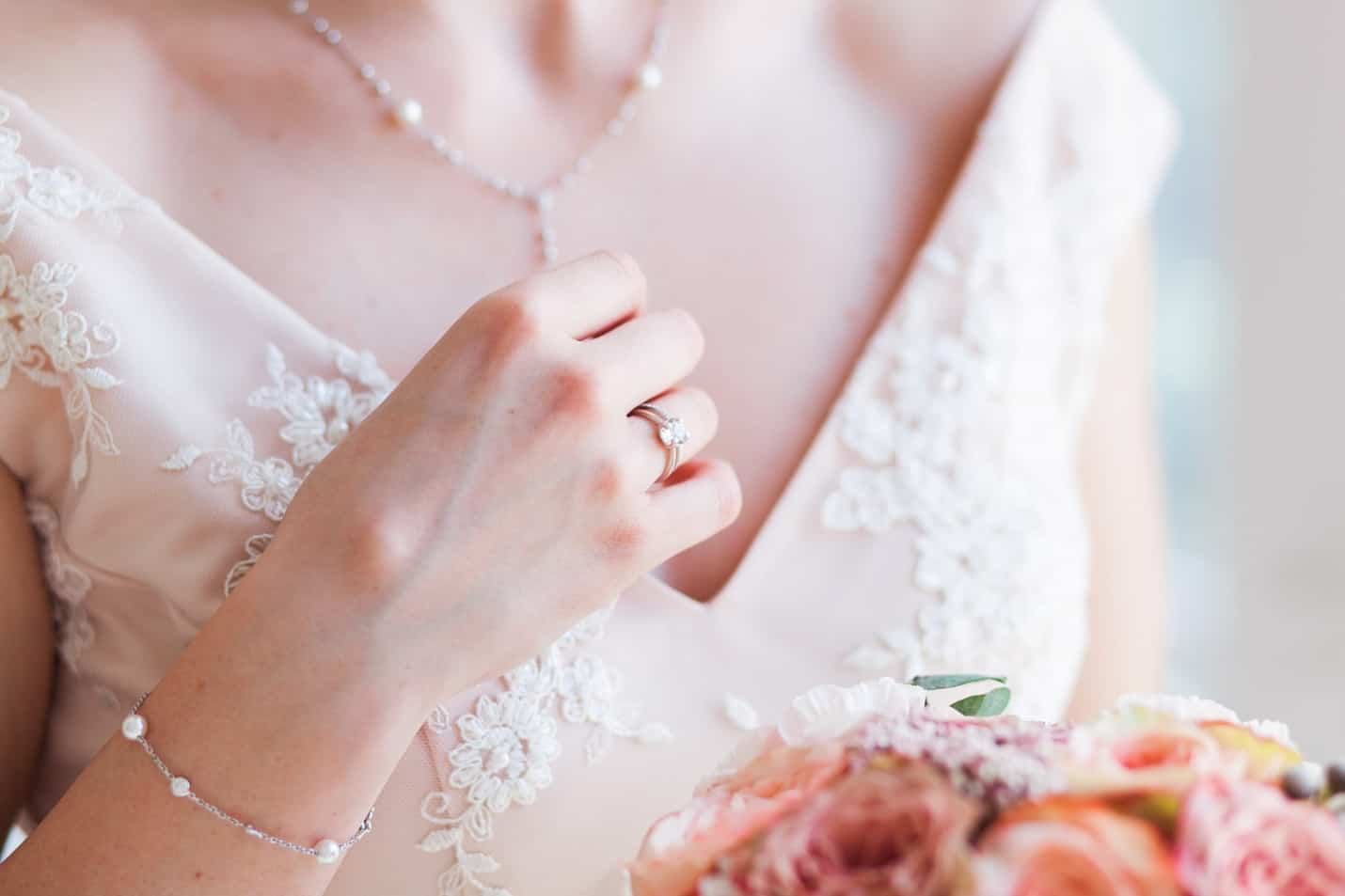 Your wedding day is an exciting celebration of love shared between you and your partner. Every detail should reflect your personal style and meet your budget.
In this blog, let's explore how you can create a stunning jewelry ensemble that matches both your style and finances.
Less is always more
Choose your wedding day jewelry sparingly. Instead of adorning yourself with numerous pieces, select a few carefully chosen items that highlight your best features and won't overpower your dress.
Elaborate designs tend to come with a higher price tag, so consider choosing minimalist designs to save on costs. Look for clean lines and understated elegance that will stand the test of time. You can't go wrong with these three key pieces: a diamond solitaire pendant, diamond stud earrings, and tennis bracelet.
Choose timeless jewelry over trends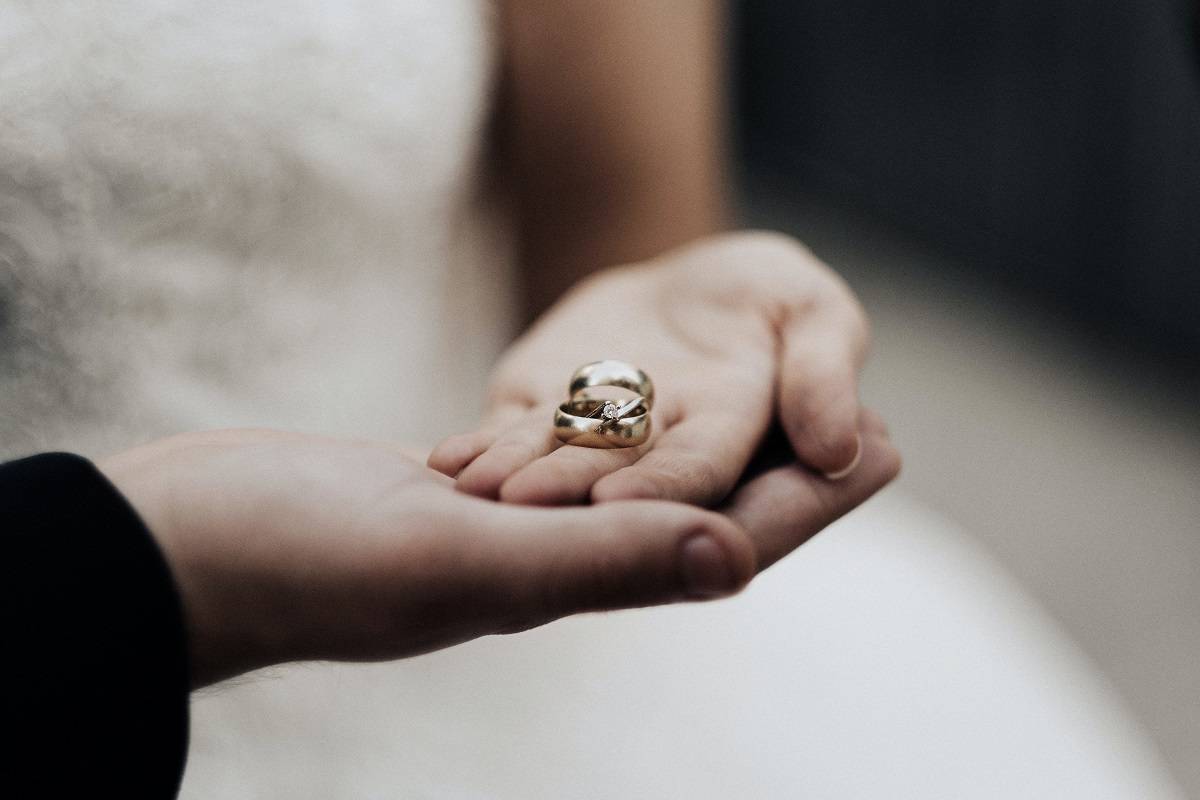 To choose the best wedding jewelry, opt for timeless pieces you can wear beyond the wedding day. Instead of relying on trends and aesthetics, feel free to splurge on versatile items that speak to you and can be worn for the rest of your life. Choose relevant designs that have the potential to become an heirloom piece.
Let the neckline decide
Let the neckline of your wedding gown guide you to the rest of your bridal jewelry. For a plunging V-neckline, consider a delicate cascade pendant necklace for a harmonious and balanced look. A sweetheart or strapless neckline is the perfect opportunity to showcase a pair of statement earrings, while a bateau neckline allows you to wear a choker or collar necklace.
Balance is key
Achieve a cohesive bridal look by paying attention to how the jewelry comes together with the details of your dress. If your gown is full of intricate beading, exercise restraint and keep the jewelry simple. For a minimalist wedding gown, you can afford to wear bolder, statement-making jewelry. If your gown has an elaborate neckline, you can do away with the necklace and wear dangling diamond earrings instead. If you have chosen a dress with long sleeves, you can skip wearing a bracelet.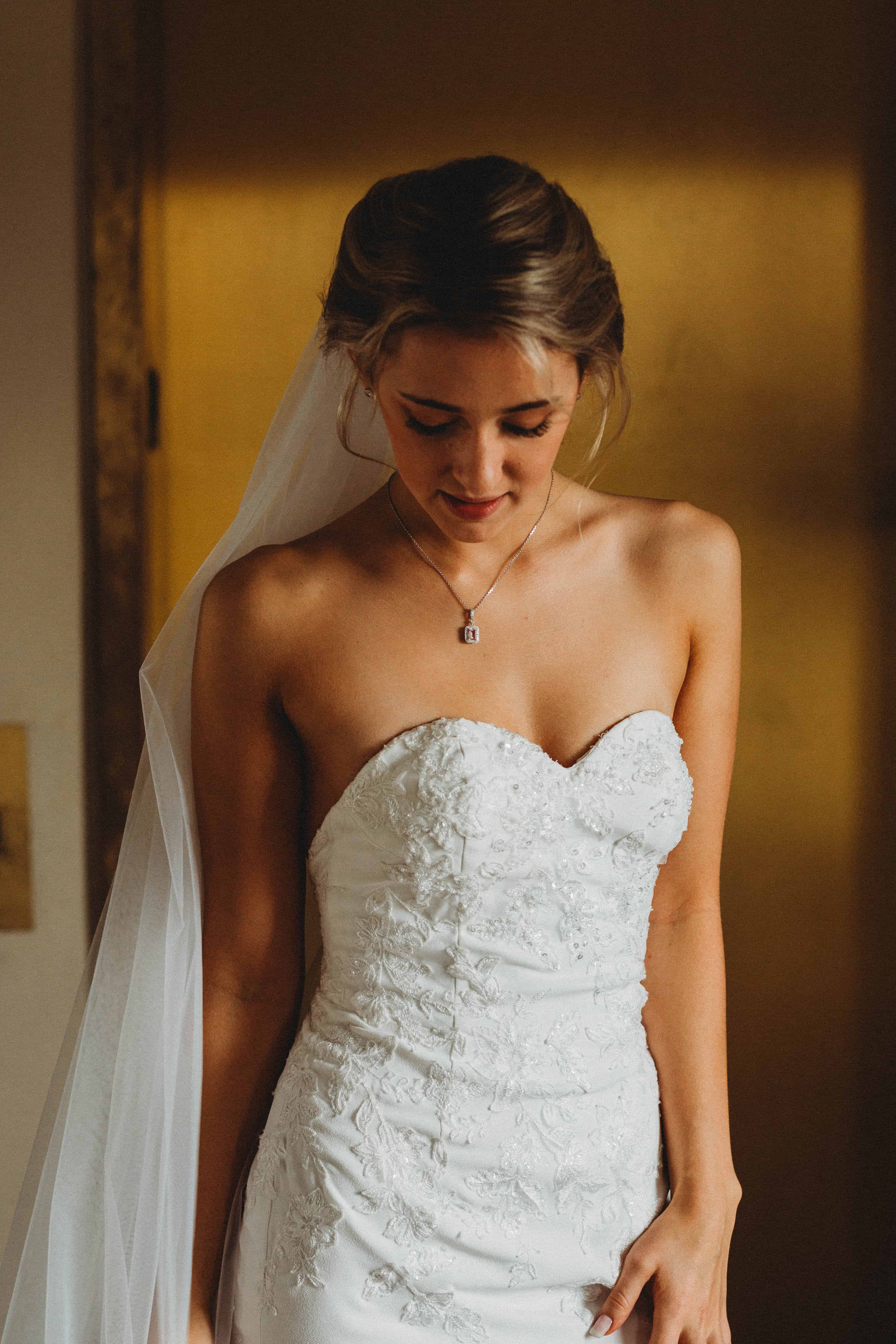 Take comfort into account
You have a long day ahead of you and you'll be wearing jewelry for the greater part of it, so choose pieces that make you feel at ease and confident. Consider the weight and fit of the pieces you choose, and ensure that they won't cause discomfort or distractions. By selecting jewelry that feels comfortable, you can fully immerse yourself in your special day and be able to dance the night away.
Include sentimental pieces
Incorporating something old adds sentimental value and a touch of history to the whole affair. Consider wearing a family heirloom piece, such as a vintage brooch, your grandma's pearls, or a bracelet that has been passed down through generations.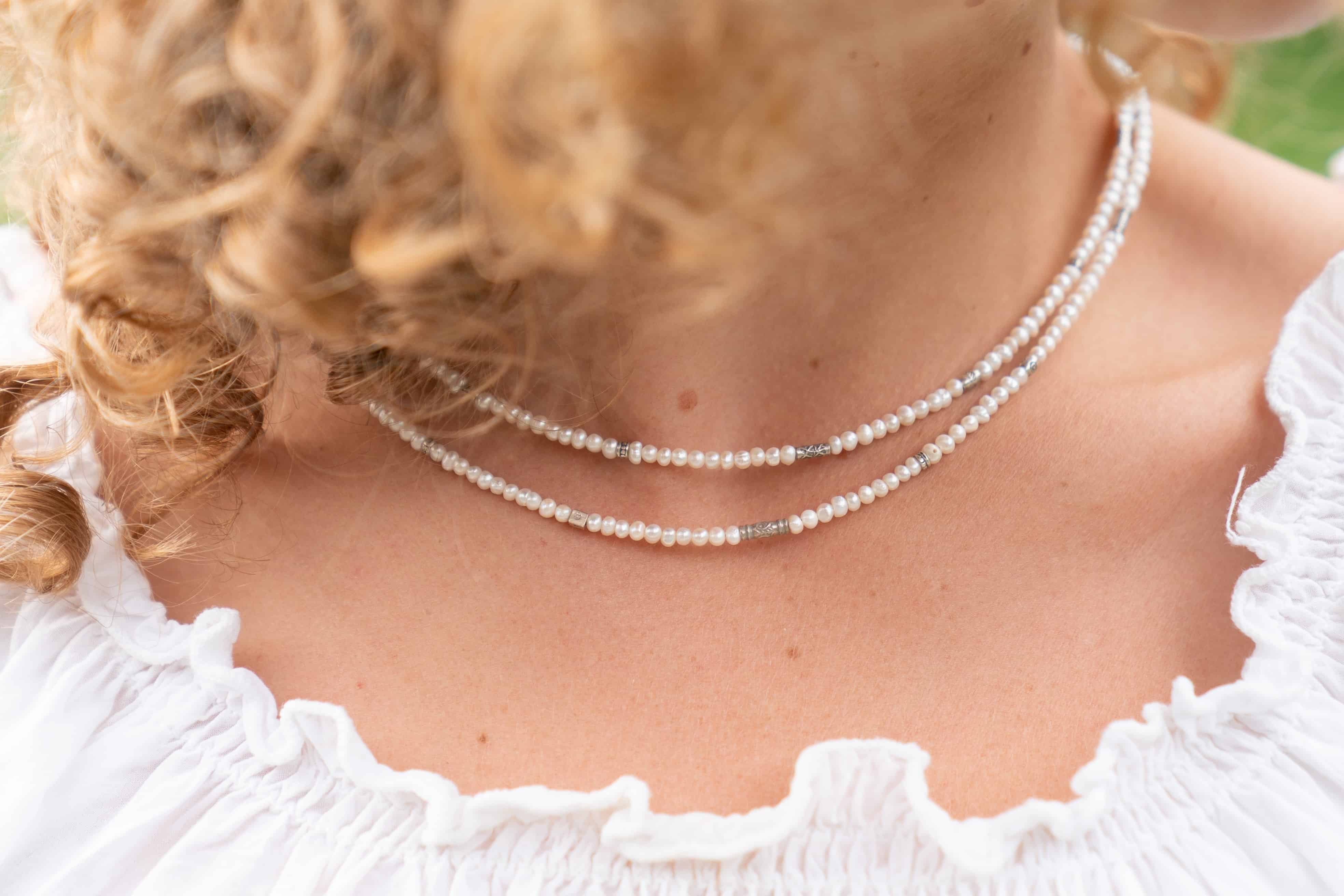 Set your budget and stick to it
Determine how much you're willing to spend on wedding jewelry. Stay mindful of other essential wedding expenses as well as your personal financial situation. Be honest with yourself about what you can comfortably afford. It's important not to overspend on jewelry and put unnecessary strain on your finances, especially when you're just beginning your new life together as a couple.
Learn to compromise
You can find exquisite wedding jewelry for women within your budget by purchasing lab-grown diamonds, which offer the same brilliance as naturally mined diamonds but at a more affordable price point. While diamonds are the more traditional choice for engagement rings and wedding bands, you can explore alternative gemstones such as sapphires, amethysts, and emeralds which can be equally stunning and more affordable. Opt for a simpler setting such as a classic solitaire, which is cost-effective compared to intricate halo or pavé settings.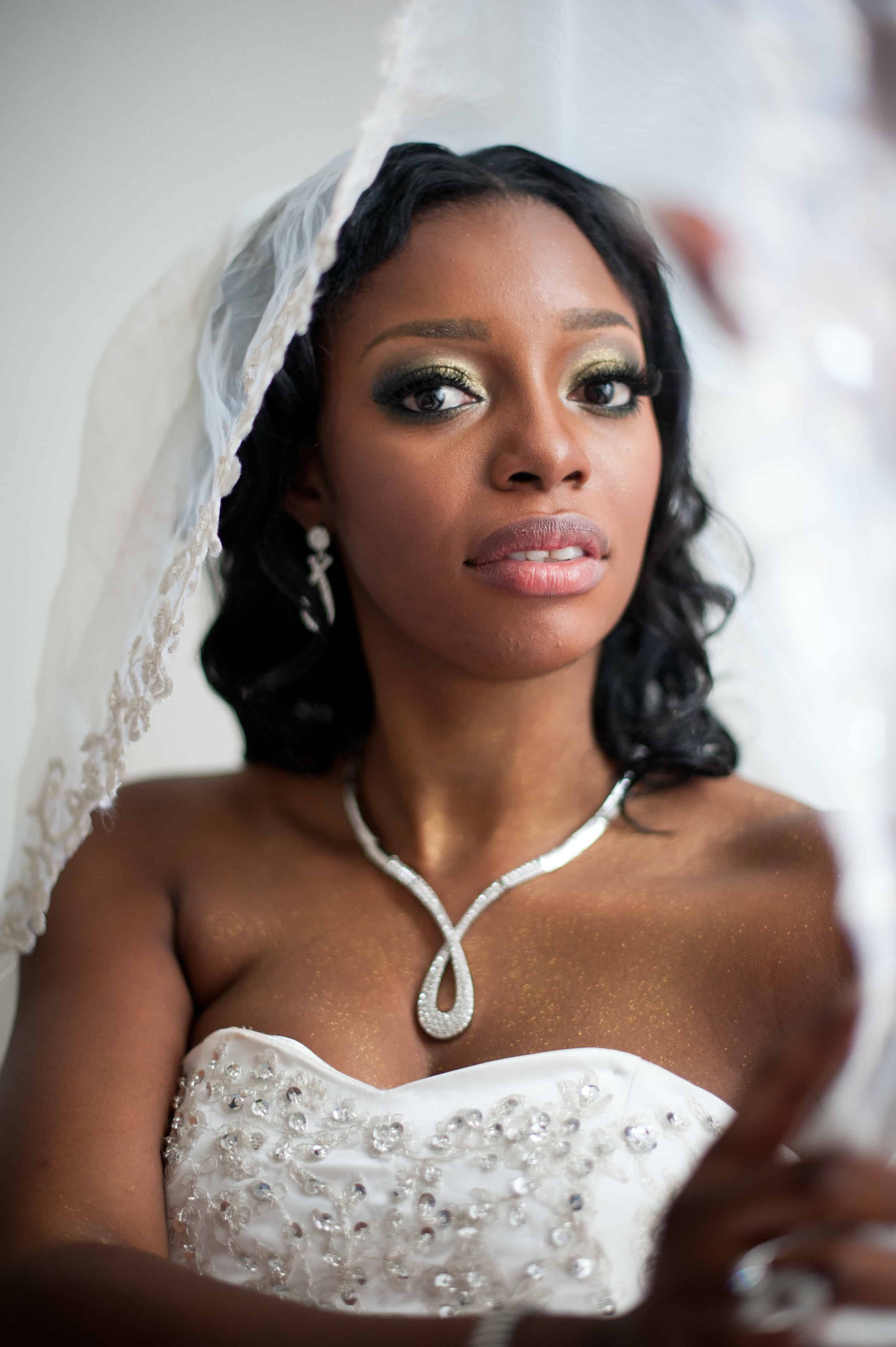 Learn all the rules – then break them
Now that you've learned all the rules, don't be afraid to explore your options and experiment. Sometimes the most unexpected choices will turn out to be for the best. Remember that your wedding jewelry is a symbol of your love and commitment, and it's the sentiment behind it that truly matters.
Follow these tips and visit a reputable bridal jeweler like Zadok Jewelers to find great pieces that align with your personal style while staying within your budget.