Many couples are getting creative by conducting virtual weddings, which have become quite popular in times of pandemic. They're simple, affordable, and easy to organize.
Although Zoom marriages have gained widespread attention, couples may still have several questions. To help you organize an online ceremony for your loved ones, we've compiled a comprehensive guide. Let's dive in!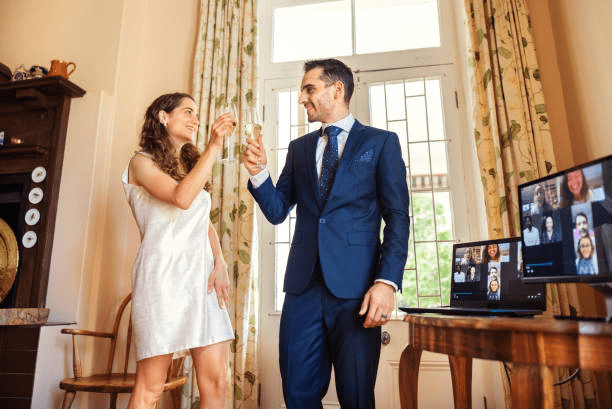 Are online weddings legal?
Yes, it's now legal in some states to get married online via web conferencing wedding ceremonies, which became legal in the US in 2020.
Please be aware that the official online wedding registration process consists of 3 steps:
obtaining an official license
conducting a real marriage ceremony (including a video conference)
registration of marriage by the authorities
You're mistaken if you believe that you can't register a wedding even if you don't invite the pastor. The ceremony can still be conducted by the minister, but it will only be symbolic. The marriage ceremony won't be legitimate or accepted by the state if the license is missing.
Anyway, before the event, check your state and country's laws to find out the requirements for legal ceremonies in your state.
Virtual wedding planning: what to consider?
#1. Choose the right platform
The most popular video conference software like Zoom provides free and paid plans. With a pro subscription, you may conduct an event for up to 24 hours, invite up to 100 attendees, and receive 1 GB of cloud-stored MP4 recordings. Well, this is really enough for a wedding ceremony held virtually.
You can also choose Facebook Live, which is free. To a private gathering where the ceremony will take place, you can invite your family members and friends. Additionally, the wedding's recorded video will be saved in the group for as long as it exists.
Another choice is to use Instagram, but it's slightly inferior to the previous options.
#2. Get the right tech gear
You'll require a laptop, tablet, or phone with a camera as a bare minimum. You may also buy a tripod to mount your phone or tablet if you're using one. To ensure that the quality will be good, test the tools and chosen program beforehand.
#3. Coordinate with suppliers
Although you're hosting a virtual wedding, some service providers will still be present at your event in person. For example, a photographer. Ask them not to stand directly in front of the camera by letting them know you're live broadcasting!
Finally, you have the option of having your priest perform the ceremony online or in person. Just be sure the marriage license is mailed and signed!
#4. Inform guests about the virtual ceremony
Since the wedding will be online, why not make virtual wedding invitations?
Include the ceremony's time and date as well as a link to the meeting. You may also offer technical instructions on how to use the platform where the wedding will take place. Let guests know you'd want them to dress up a bit since you'll be capturing screenshots or recording the screen; they'll probably appreciate the opportunity to change out of their jeans and pajamas!
By the way, keep in mind screen recording: choose the right software or use a native app like QuickTime. The player mainly supports MOV format but you can easily convert MOV to MP4 when sending the final wedding video to your guests so that everyone can watch it on any platform.
#5. Get ready too
The fact that the wedding takes place online doesn't matter. You should dress up in a wedding dress or suit. You can also check out beautiful decorations for the background – there are many ideas on the Internet.
Do a test run to make sure your background is even, you have the right angle for recording, and all technologies are working smoothly.
Rehearse the bride and groom's entrance, make sure there's room for dancing, and that the wedding playlist plays without glitches – everything should work like clockwork.
#6. Get married!
All that's left to do is to say "Yes!" to your beloved, say it out loud wedding vows, and celebrate your union virtually.
Well, it's unpredictable and unstable times. Attending the year's biggest virtual wedding is an awesome way to break up the routine of being on location. When it's all over, you can still celebrate in person and your guests will enjoy it.
When everything is done, go on your honeymoon trip!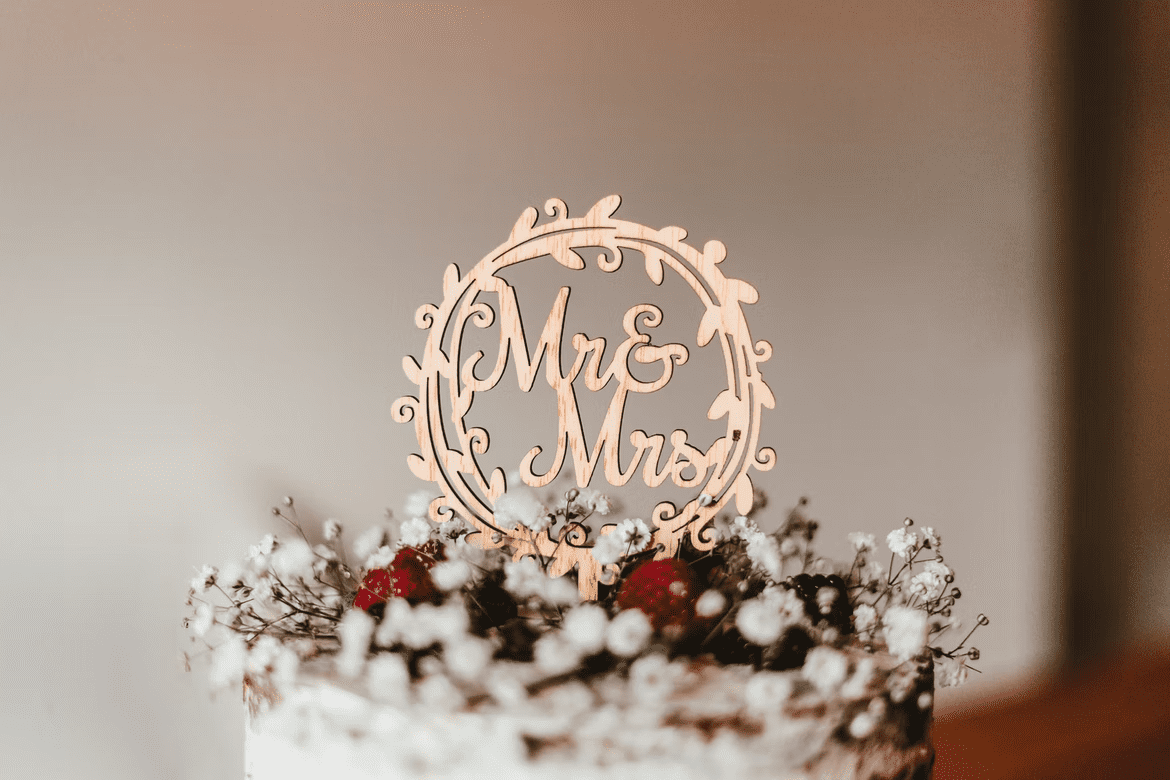 Answers to FAQ
Can non-US citizens get married online?
Yes, there are no restrictions on nationality for online marriage.
Can a couple legally marry while in different parts of the world?
Of course, the couple may be in different physical locations during the wedding ceremony.
Can same-sex couples get married online?
Yes, online weddings in the US are LGBT-friendly. Same-sex couples can get married online!
How to sign a marriage certificate at an online wedding?
The marriage certificate will be digitally signed. Digital signatures have the same legal effect as paper signatures.
Love is an amazing thing, and even in difficult times, love wins. Couples start relationships, get engaged, and still get married, despite what's going on in the world.
Online weddings have become a real trend in recent months because it's an effective way not to put off your happiness until later. On the example of such couples, we can see that the remote celebration is no worse than traditional weddings: beautiful images, happy newlyweds, cheerful guests, congratulations, and dancing. And the online format of the holiday, moving away from all the templates and wedding stereotypes, gave these events a special uniqueness and made them truly unforgettable.