On your first trip as a married couple, you wish to do something you both truly enjoy.
If what you have in common is spending time in nature, discovering beautiful landscapes, mountains, waterfalls, and more, this article can give you some ideas for the honeymoon destination of your dreams.
Here are our top five picks just for you.
Bali
Bali is among the most popular honeymoon destinations for newlyweds, for sure, and there is a good reason for that. Their beautiful coasts, islands, and tropical nature would take anyone's breath away.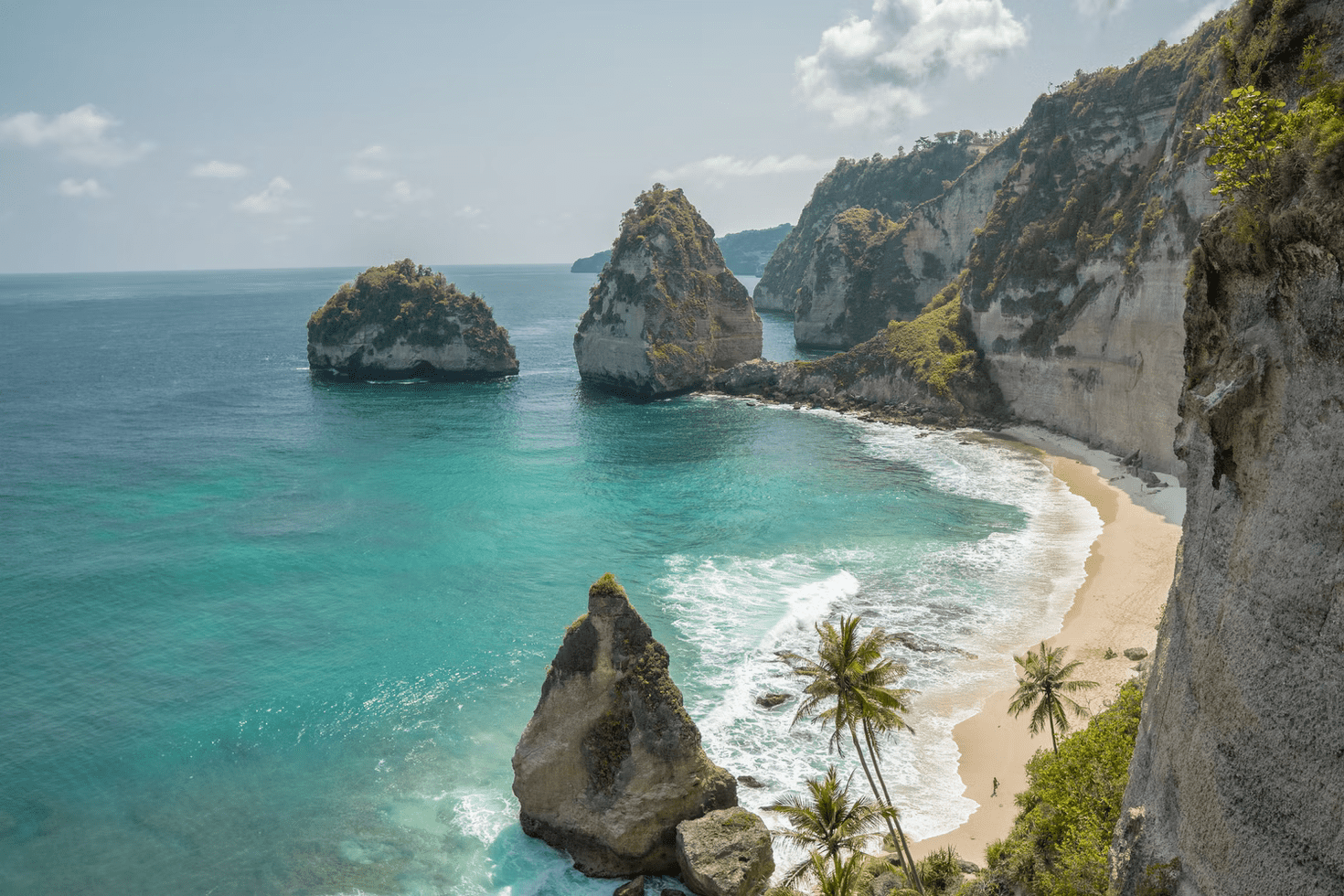 Among the many natural wonders Bali has to offer, we would highlight the unique flora throughout the country, and well-preserved temples that are emerging through the trees. For a more detailed tour, you can visit Bali Botanic Gardens and explore some of the most beautiful species on the planet.
Bali is also an amazing destination for divers and those who enjoy exploring the underworld.
Montenegro
Montenegro is not as famous as Bali as a honeymoon destination, but for true nature-lovers, it's a must-see!
This small country is caught up between the mountains and the sea, with so many charming sights to see. We would recommend it for those who enjoy mountain climbing as much as swimming and diving, as it only takes an hour's drive to get from the sandy coast to the top of a mountain.
Among many places to hike or sail through in Montenegro, we would highlight the national park and forest Lovcen, the Boka-Kotorska bay, and the Skadar Lake – one of the most beautiful lakes in the world, set between Montenegro and Albania.
Pack your bags, and prepare the camera to capture the sunset over the horizon. Pick up some unique wedding hashtags and watch your Instagram followers go green of envy.
San Francisco
San Francisco is a great home base to visit many of the Bay Area's natural landmarks. With incredible hills, a rocky coastline, and a sandy Pacific beach, this is a great choice for those who wish to visit California.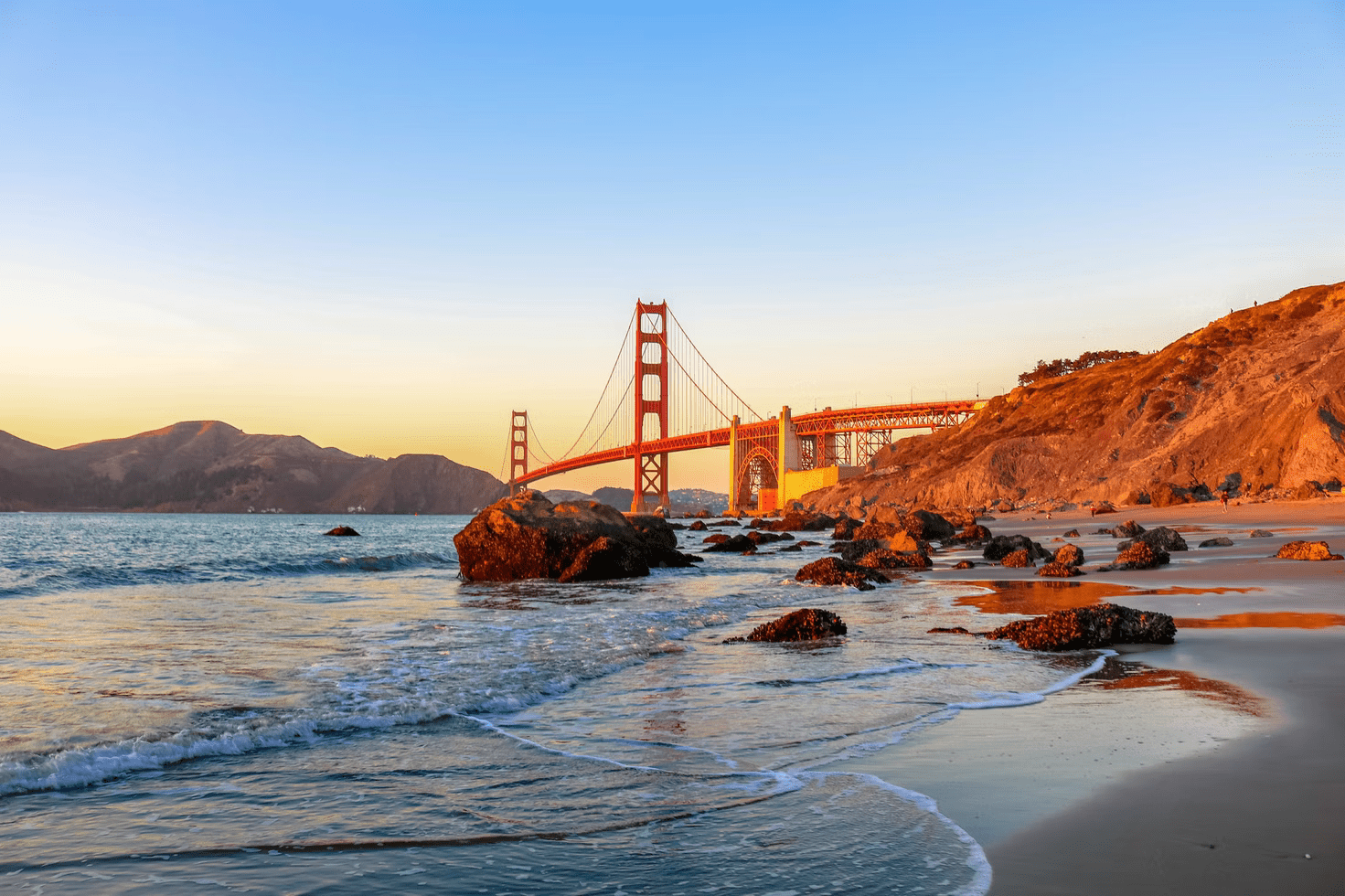 While checking out the natural features of San Francisco, you can also explore the sights a little further. For example, the train from Los Angeles to San Francisco is also a great way to experience the natural beauty of California's coastline.
If you were looking for a destination to merge both your cultural and natural thirsts, this is it!
Cambodia
Located in southern Asia, in the part of the world with the most astonishing natural, cultural and artistic opportunities, Cambodia is only one of many authentic places to visit.
A two-week trip to Cambodia can be intense if you wish to visit as many secret treasures this country has to offer. For adventurous couples, long hikes and climbs under a tropical climate can be just the adrenaline boost you were looking for.
While in Cambodia, do not miss to go on full tours of the temples and the jungles they are surrounded with. Take one day to explore the Rabbit Island, one more for hiking over the Phnom Kulen mountain and national park, and another day for the dark bat caves.
Surrounded by Laos, Thailand, Malaysia, Vietnam, and the Philippines, a honeymoon trip to Cambodia will most likely leave you wanting more. So, who knows, someday you might check out the rest of this exotic region.
Mexico
From Asia, Europe, and the US, we are now migrating towards Southern America and going straight to Mexico. This country is not only well-known for spicy food, tequila, and hosting great parties, but it is also full of true wonders of nature worth spending months on discovering.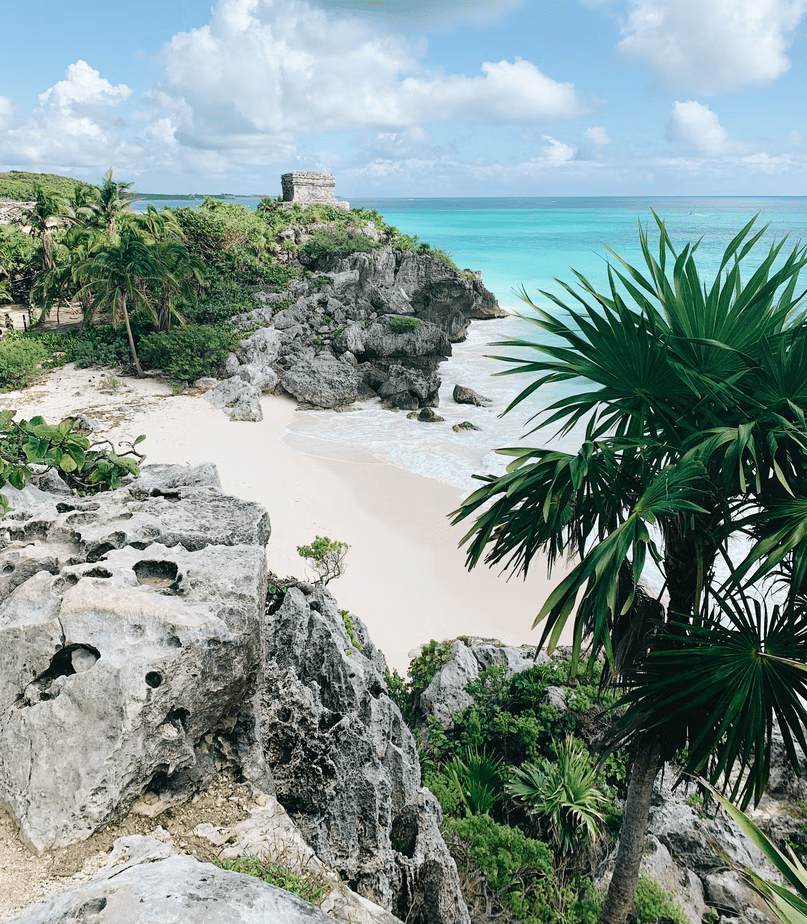 Their landscapes vary from pure bright water surfaces of the ocean and lakes to soft red sceneries at sunset. Discovering Mexico will bring you across many waterfalls and mineral pools like Hierve el Agua, then over and under green canyons such as Copper Canyon that spread across thousands of miles.
If you liked our recommendations for Cambodian temples, you will definitely enjoy reaching the pyramids in Mexico. Tepozteco Hill is not only hosting the pyramids, but nature is so magical that the locals claim that some sort of celestial activity is present around this place.
Honorable Mentions
The world is full of many extraordinary sights worth seeing in your lifetime. Here we have only listed five, across four continents, that should be on your bucket list if you are a couple who enjoys traveling, camping, hiking, and investigating hidden marbles of nature.
However, here are some more ideas that can spark your imagination when planning your honeymoon.
New Zealand. This country is known for astonishing natural resorts, among which we would highlight the Four Season Lake.
Ireland. Green Irish cliffs are the number one destination for many hikers and campers. If you and your partner are among these, Ireland is a must-visit place for you.
Italy. In particular, Tuscany. Italy has always been a top destination for romantic getaways. It has beautiful natural sights, cultural wealth, and delicious pasta to offer, that will amaze every couple who picks out Italy.