When you get married far from home, you may expect a lot more personal celebration. But organizing such a gathering seems to be no simple task. There are several crucial factors to take into account before traveling to a different country to wed your sweetheart.
Consider renting a car
You will need transport to move not only on the day of the event but also on the eve when preparations for the celebration will be carried out. It is convenient for guests to rent minibusses, and for honeymooners, a car is perfect. A rented automobile will significantly save your budget and nerves because you will not have to travel to another country in your car. Companies like Renty provide car hiring services for a wide price range. At the same time, the cost of a rented car depends on its year of manufacture, model, and capacity. You can hire an economical Volkswagen or a luxury Lamborghini.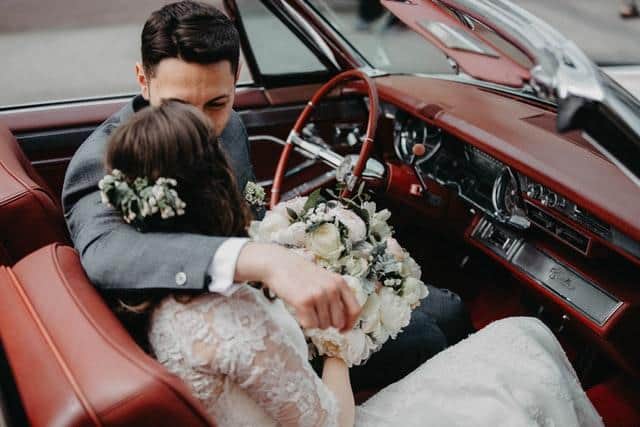 Employ wedding assistant
Ensure to maximize the benefits of a wedding assistant if you choose to employ one. This person should be your go-to local expert who can recommend lovely places for your wedding, book the wedding officer or registrant, and handle all the details related to your event. Reach an agreement about the suitable budget and take advantage of the assistant's knowledge of the top accommodations, regional businesses, artists, and locations. Maintain constant contact and plan to speak on the phone or Skype at a minimum once before the wedding.
Consult your airline for flight timings and luggage charges
Make sure you leave at least 2 full days between the date you arrive and the date of your marriage by checking the days when the international carriers travel to the location of your engagement. You should have ample time to unwind from jet lag and finalize the arrangements where you are. Moreover, the majority of airline companies permit you to check your bridesmaid dress as carry-on luggage, although there will probably be an additional fee. Purchase a high-quality dress suitcase and verify with your carrier in advance to make sure this is possible.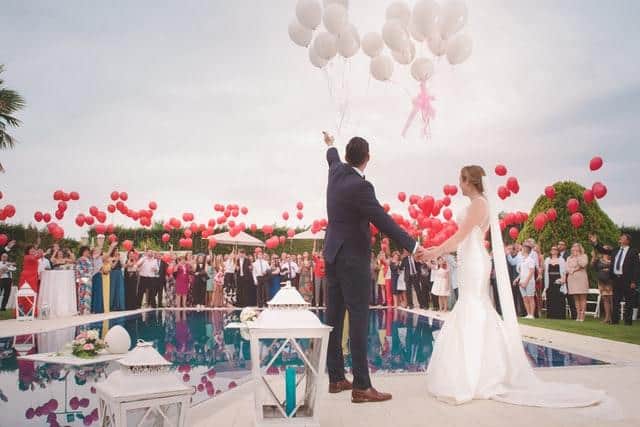 Make a checklist of needed documents and travel essentials
Examine every legal document you'll require. A duplicate of your birth cert is probably necessary throughout all jurisdictions. Assure you possess 6 months left on the passport and double-check the visa conditions. Make a list of all needed things you want to carry with you. Browse the internet to check whether you need some special travel gadgets.
Learn more about the nation where the wedding will be taking place.
You may need to be aware of particular laws in this country. Many websites offer travel guidance. For example, if you are visiting the UAE for the first time and are organizing a wedding in Dubai, you should become familiar with the local customs and laws. Additionally, you should research the country's weather, visit noteworthy sites, and make a rough estimate of how much money you will spend on meals and transportation (if you suddenly need it).
Think about Guest Accommodations
Although it's not polite to pay for lodgings, making suggestions that fit a variety of budgets is a considerate approach. Experts advise that it is preferable to have a broad range of choices at various costs. But limit any hotel recommendations within a 15-minute drive. You could reduce the cost and gather everybody in one area by organizing room sections.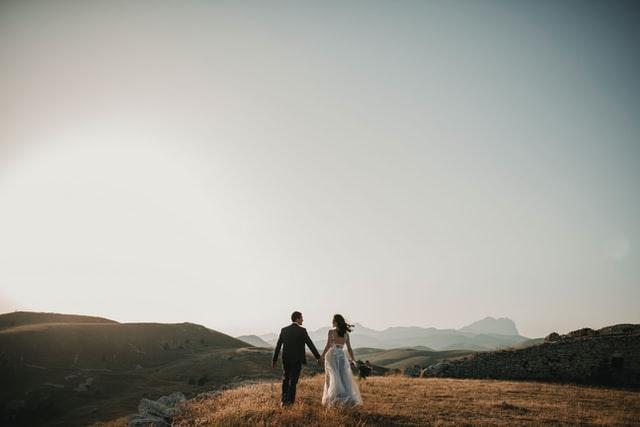 Purchase insurance
Your rings could be stolen, there could be a natural disaster in the destination, and so on. It is not a common case, of course, but you need to avoid risks. There are always hazards, but purchasing bridal insurance can help to allay some of your worries.
Select an appropriate outfit
Seems that it should be the first point on our list for any bride. When choosing a dress, be sure to carefully examine the weather and landscape of your marriage day. Clothes made of heavy textiles are more appropriate for chilly weather while those made of breathable material work best in hotter, moist conditions.