Has the time come for shopping for engagement rings? Congratulations. An engagement ring will likely be one of the most important jewelry purchases you will ever make, aside from your wedding ring. For many, the mere thought of narrowing down options for an engagement ring is a harrowing and overwhelming prospect. After all, with so many options to choose from, how do you even know where to start?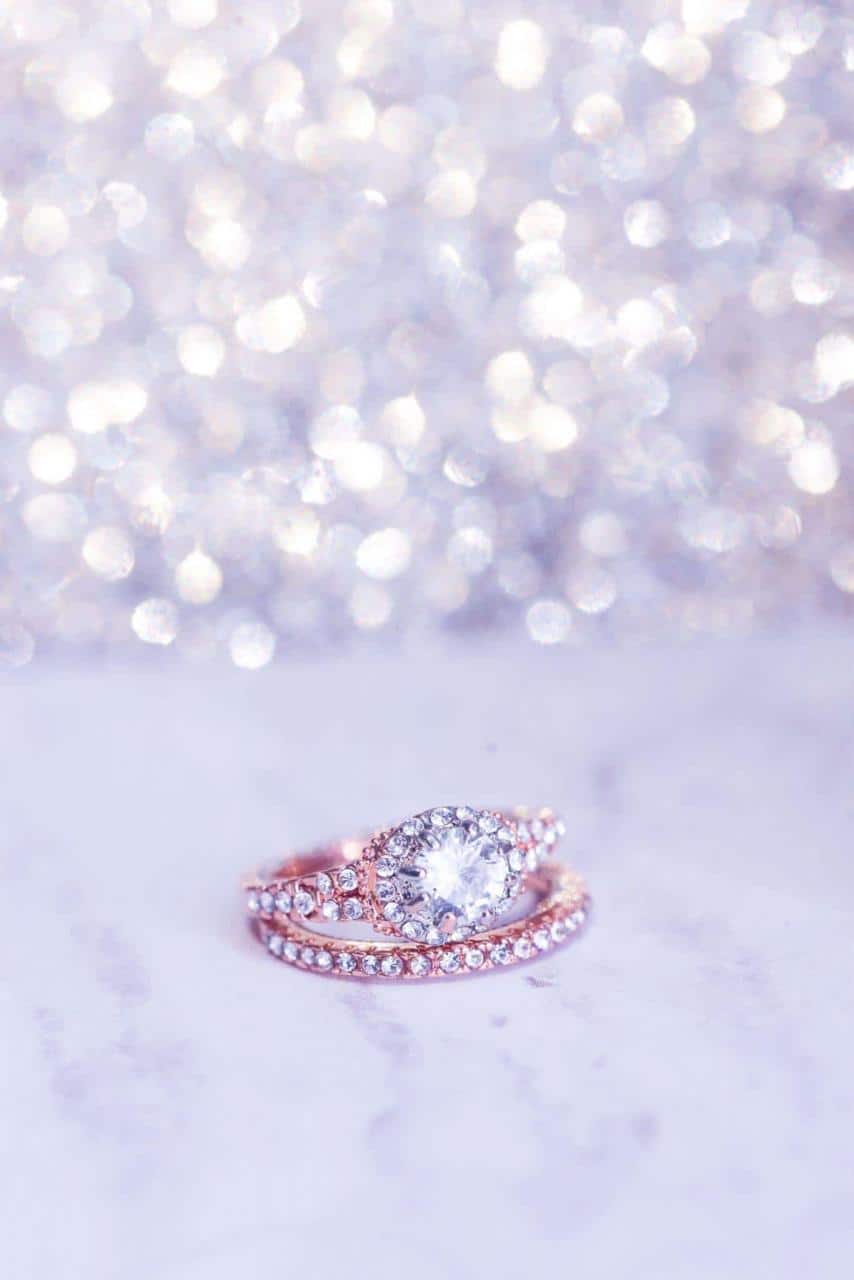 However, there are easier ways you can buy an engagement ring without all the hassle of deciding what ring your partner would like to receive. I personally love engagement rings by anania because they have such a high quality elegant collection of rings.
Follow their Lead
In many cases, women especially often have a set idea in their mind of the type of engagement ring they want. Traditionally it's women choose between silver or gold rings but it's not just about the choice of material or color but based on personal style, preferences, and taste in jewelry. And usually, they will be vocal about the type of ring they would like, affording you plenty of tips and hints. But if this isn't the case, then you need some help in discovering the perfect engagement ring for your partner that will most definitely hit the right spot when you get down on one knee and utter those immortal words!
Budget
Before you do any looking or scouting for any rings at all, you need to ascertain your budget and how much you are willing to pay for your engagement ring, and how much you can physically afford.
Traditionalists and typical rules of thumb suggest that your engagement ring should cost three months of your salary. Meaning, you should be saving up for a while to afford your ring or be confident that you can afford to pay it back if you purchase your ring with credit.
In 2020, the average spend for an engagement ring varied depending on different surveys, but typical spending ranged from $3,500 to around $7,000. It is worth remembering that you should avoid going into too much debt for an engagement ring. It is preferable to save up before buying the ring or to allow you to put down a bigger deposit on a ring.
Choose Your Gem
While the classic diamond ring is the go-to gem for engagement rings, it isn't your only option. If a traditional clear gem isn't for you, you can choose a different colored diamond if you still want to opt for a classic choice but with a twist. Diamonds naturally form in all the rainbow colors, and as they occur in around 1 in every 10,00 stones naturally, colored diamonds are rare. The deeper the color, the more expensive the stone will be. While not everyone will be able to stretch to the 6-carat pink diamond ring Ben Affleck gifted Jennifer Lopez with upon their engagement back in 2002, it is worth noting that there are options available if a standard white diamond isn't for you.
If you want a pop of color in your engagement ring, diamonds aren't your only choice. As Kate Middleton wore in her engagement ring, Sapphires, which once belonged to Diana Princess of Wales, are hugely popular. The rich blue color offers them a level of sophistication few other gemstones can offer.
Emeralds, Rubies, and Amethysts are all popular choices either as your main stone or to accompany another gemstone within the ring.
Choose Your Style
An engagement ring isn't a one-size-fits-all for the shape and style of the ring, and there are many different shapes and styles you can choose from. Many dictated by the shape of the stone you choose or vice versa, no longer is the single solitary white diamond atop a gold band in the head being held by 4 small pieces of metal to keep it in place. However, that is still one of the most popular styles of engagement ring to this day.
A variety of different cuts and designs means you can experiment with them. To name a few, you can choose from the following styles;
Round brilliant-cut – a round stone
Emerald cut – a long rectangle shape
Princess cut – a square-cut stone
Oval cut – oval-shaped, much like an egg
Baguette-cut – thin and long similar to the emerald cut
Pear cut – a teardrop shape
Marquise cut – similar to the shape of an eye pointed at each end and rounded in the middle.
Heart cut – shaped like a heart, of course.
Radiant cut – a square shape but with rounded edges
Trilliant – a triangle shape stone
Confused? You might well be, and this is why you need to research the type of engagement ring that is suitable for you to wear alongside other jewelry and suit the wearer's style.
Another factor to consider is the setting the stone is in too. A growing trend is for a hidden halo ring which is a modern take on a classic design.
Discover what type would be well received by dropping hints or asking family or friends for suggestions on what they would like depending on conversations they might have had recently or in the past.
Custom Rings
Did you know you can design your own engagement ring from Allurez if you don't see one that catches your attention or you want to create a specific design? Many couples prefer to have a unique engagement that speaks to them or even use heirloom rings. However, you can even redesign an heirloom ring suitable for you today while still benefiting from a piece of jewelry that has been passed down through the generations in your family.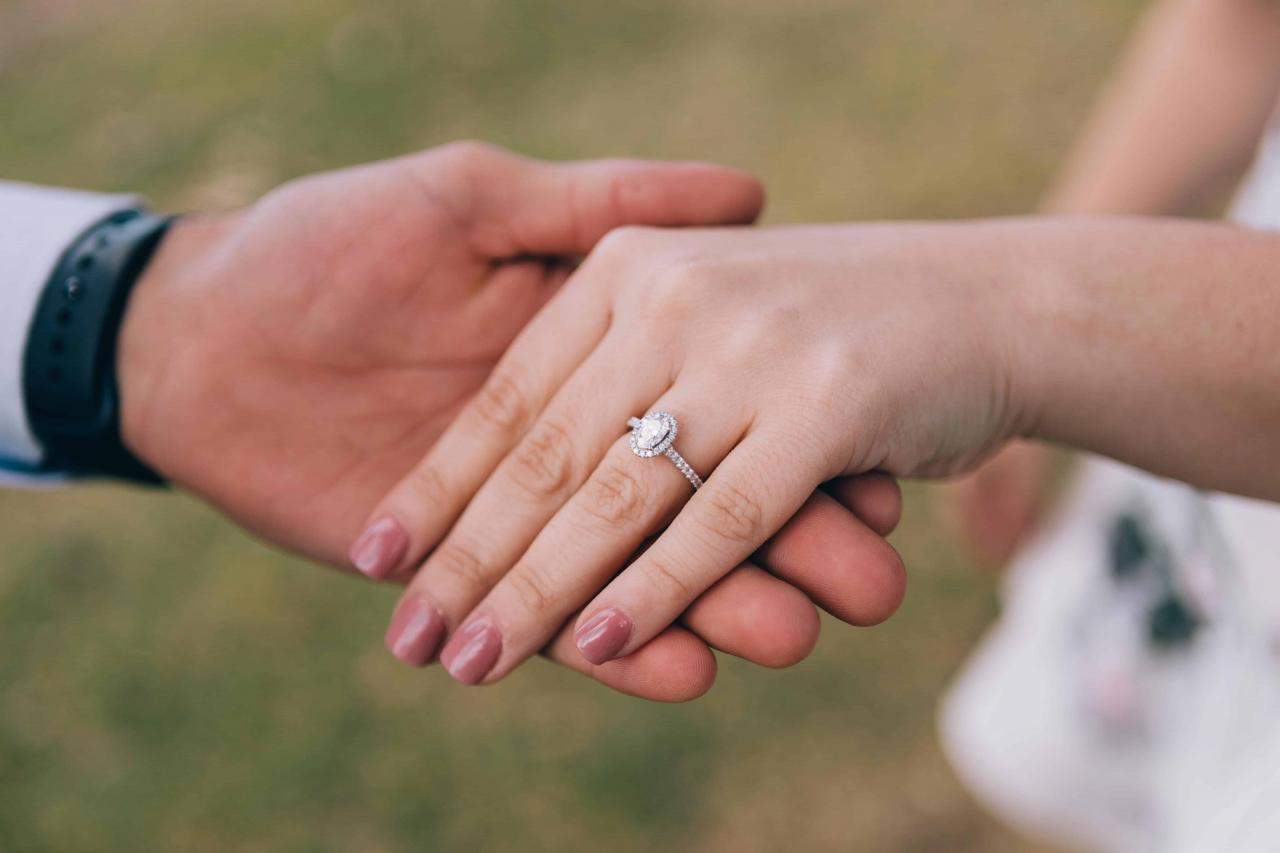 Before you decide to design your own engagement ring, you need to at the very least know how much you are willing to spend. This will give the designer parameters to work within and allow you to see your options within that price range.
From here, you will need to have a stone and metal choice in mind, be it gold, white gold, platinum, or even silver. You can work alongside a skilled jeweler who can help you bring your vision to life and create a high-quality, show-stopping piece befitting for the person you are presenting it to.
Get The Correct Measurements
While many rings can be resized, it is easier all around if you can sneakily gauge the size you need using jewelry they already wear or by plotting to get the measurements some other way. Be it by getting them to try in someone else's ring, using a piece of material, or even buying a ring sizer from Amazon if you are a little bit less discreet.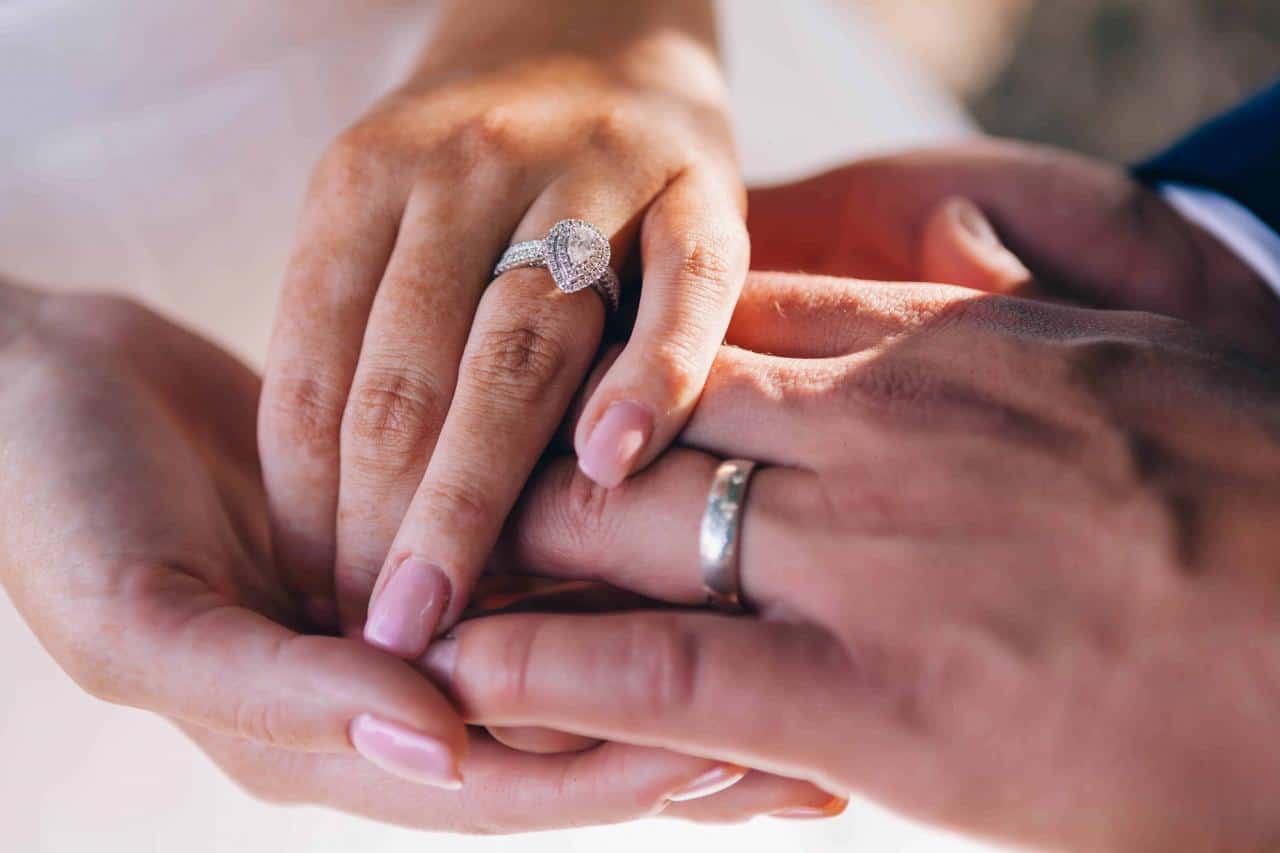 It will save you from returning the ring once you have proposed to wait for it to be correctly resized, but if you are unsure, it is always better to go slightly bigger than smaller. For one, if it is too big, at least you can get it on their finger when you do propose. And secondly, it is always easier to remove part of the band than add to it if you are unsure. So always err on the side of caution and go bigger if in doubt.
Is The Stone Certified?
One of life's most expensive purchases is an engagement ring, so take your time and shop wisely. Make sure you get a certified stone from an accredited laboratory, such as the American Gem Society for the Gemological Institute of America when you finally find the ring of your dreams. Other labs' certifications sometimes have inflated grades, giving the impression of a fantastic value when the consumer is actually getting a lower quality diamond.
There is a scale that diamonds are rated and classified by, the clear the color and fewer inclusions in the stone, the higher the rating and the more expensive they will be. Add to this the size of the stone, which is measured in carats, and whether or not the carat is via a cluster of smaller stones or one larger, and before you know it, the cost is greatly increased. So always make sure you have the correct certification for your stone, especially as when you add it to your insurance, you will need it should anything happen and it needs repairing or replacing like for like.
Will You Be Able to Add a Wedding Band?
Another important consideration is wearing the engagement ring with a wedding band if you wish to have wedding bands. Of course, this again is a personal preference, but when looking for your engagement ring and shopping around, ask the jeweler how it sits with different bands to get a feel for how easily you can wear other rings and whether they will take them over the finger. Especially important if the wearer has more dainty hands and fingers.
You can compensate for larger engagement rings by wearing thinner wedding bands or having custom bands made to match the engagement ring, but knowing your options before deciding on the right engagement ring can help you make a better decision by looking at the whole picture.
When purchasing engagement rings with so many options on the market, you must know exactly what is available within your budget before you commit to a specific ring and know what type of ring will be well received once you propose. An engagement ring can set the tone for the rest of your relationship. The more effort you put into choosing the perfect ring, the better it will reflect on how you see your future and value the relationship as a whole.