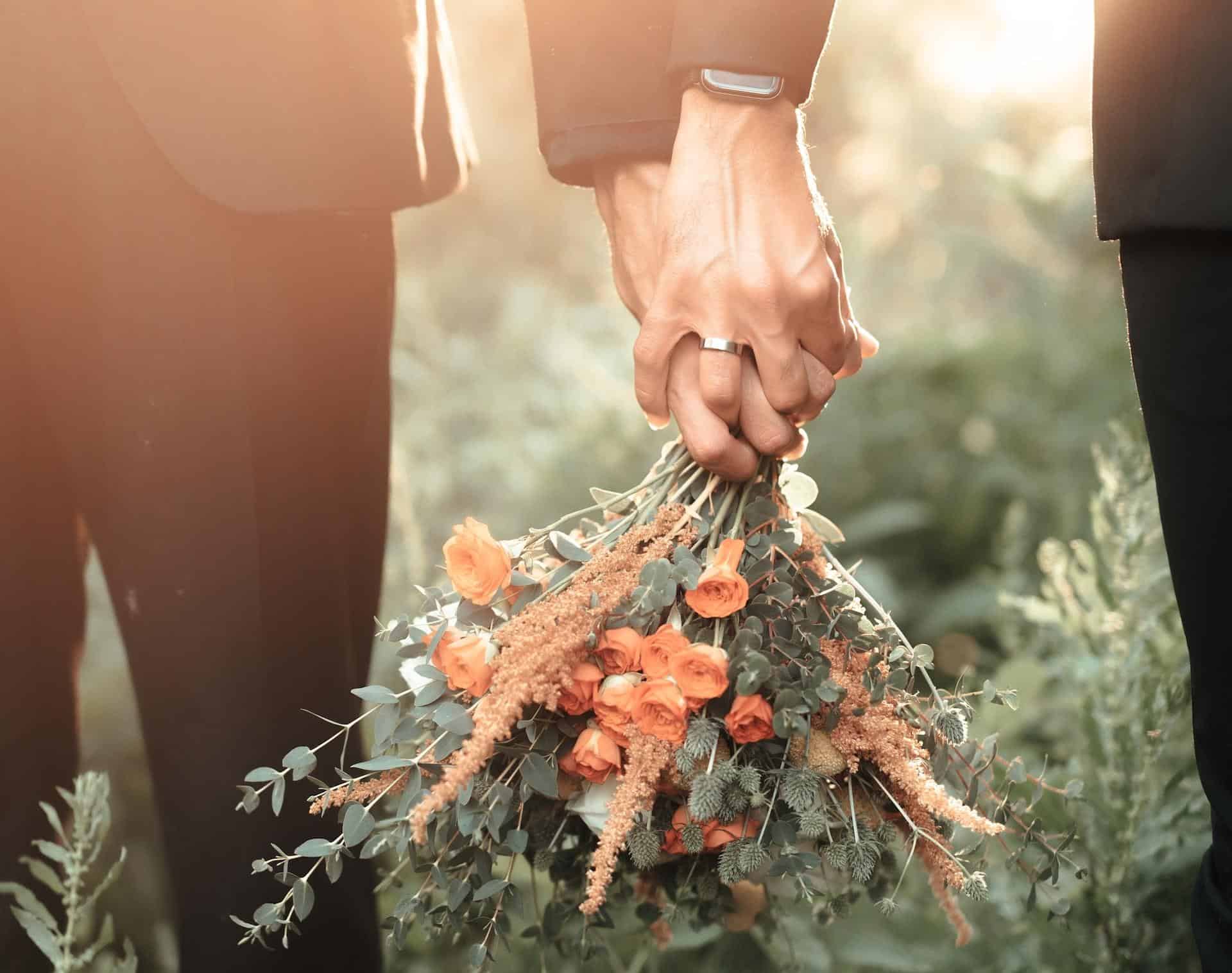 As couples seek to orchestrate extraordinary celebrations, the allure of destination weddings has taken center stage. Amidst this trend, Nashville, Tennessee, emerges as a captivating destination that seamlessly blends vibrant culture with picturesque landscapes.
This article explores the top ten scenic wedding venues in the city, focusing on the prestigious Estate at Cherokee Dock. These carefully curated venues offer a harmonious fusion of elegance and charm. As modern couples aspire to craft unique and unforgettable wedding experiences, Nashville's enchanting setting, combined with the allure of the featured venues, promises a canvas upon which dreams can be painted in the most beautiful and memorable hues.
The Appeal of Nashville for Destination Weddings
Beyond its musical acclaim, Nashville beckons couples with its unique blend of cultural vibrancy and natural allure, making it an ideal destination for weddings. The city's lively entertainment scene guarantees pre- and post-celebration enjoyment, while its scenic landscapes encompass rolling hills and serene lakesides.
The captivating fusion of urban energy and tranquil surroundings creates an ambiance of romance and excitement that resonates with those seeking a unique celebration. From charming courtyards to historic venues, Nashville's allure is a blank canvas for couples to paint their love story. As couples explore their options, the city's irresistible pull intertwines seamlessly with their dreams, promising an enchanting experience that will forever be etched in their hearts.
Top 10 Scenic Destination Wedding Venues in Nashville:
Estate at Cherokee Dock is a premier lakeside gem with various services and grandeur, setting the stage for unforgettable weddings in Nashville.
Cheekwood Estate & Gardens is where elegance meets nature, offering historic charm and expansive gardens for romantic ceremonies and receptions.
The Bell Tower is a historic Nashville venue for weddings and events, radiating vintage charm and elegance in the heart of downtown.
The Bridge Building is a modern event space with city views on the Cumberland River, perfect for weddings and corporate events.
The Cordelle is an urban oasis with industrial-chic flair, perfect for trendy couples seeking a stylish celebration.
The Hermitage Hotel delivers opulent grandeur and timeless luxury, delivering a regal setting for extravagant affairs.
Mint Springs Farm is nestled in nature. This picturesque farm showcases barns and landscapes for rustic-chic weddings.
Riverwood Mansion is southern elegance in an antebellum mansion, offering timeless beauty and historic allure.
Loveless Barn is a quaint barn charm meets Southern hospitality, making it ideal for intimate gatherings.
Hachland Hill is a rustic haven surrounded by rolling hills, creating a serene atmosphere for enchanting weddings.
These venues offer diverse settings, from elegant estates to lush gardens, ensuring that couples can find the perfect backdrop for their dream wedding in Nashville.
Estate at Cherokee Dock: A Premier Choice

Elevating Nashville's wedding scene to a new pinnacle is the esteemed Estate at Cherokee Dock, a beacon of sophistication and luxury. Recognized for hosting weddings that are nothing short of extraordinary, this venue sets the standard for a remarkable celebration.
Beyond its striking aesthetics, the Estate at Cherokee Dock prides itself on offering hospitality and premier services, meticulously tailored to fulfill every wedding aspiration. The versatility of its spaces allows for seamless adaptation to various wedding styles and seasons, ensuring that each couple's vision is brought to life flawlessly.
At the Estate at Cherokee Dock, the desires of couples in search of perfection are fulfilled. The venue's dedication to excellence and personalized service ensures that every detail is tailored to each couple's specific tastes.
From intimate gatherings to grand galas, the Estate at Cherokee Dock's dedication to crafting remarkable experiences shines through. Its reputation is not just founded on picturesque surroundings but also on its ability to curate weddings that tell a story—a tale of love, romance, and celebration. For those envisioning a lakeside wedding in Nashville, the Estate at Cherokee Dock stands as a testament to luxury, offering an idyllic haven where wedding dreams become reality.
Lakeside Serenity: A Dreamy Wedding Setting
The Estate at Cherokee Dock presents an exquisite and idyllic backdrop that conjures up images of pure enchantment for people drawn to the allure of lakeside weddings in Nashville. The concept of a lakeside wedding in Nashville harmonizes seamlessly with the venue's ethereal ambiance.
Imagine the poetic exchange of vows beside tranquil waters, where lush foliage frames the scene and serene vistas stretch into the horizon. The lakeside embrace of the Estate of Cherokee Dock crafts an intimate and profoundly romantic atmosphere, casting an everlasting spell over couples and their cherished guests.
The memory of Regan and Bryce's lavish modern wedding, which took place against the venue's serene lakeside vistas, is a lovely example of this charming allure. These natural features effortlessly capture the essence of Nashville's scenic beauty, weaving a tapestry of memories that resonate deeply in the heart.
With lakeside allure that awakens the soul, the Estate at Cherokee Dock extends a heartfelt invitation to couples, beckoning them to realize their dream of a wedding that harmoniously blends the elegance of celebration with the beauty of nature. Amidst these serene surroundings, where love and landscape intertwine, the Estate at Cherokee Dock invites couples to create a chapter of their love story that resonates as a timeless masterpiece.
Accommodating Every Wedding Style and Season
Estate at Cherokee Dock doesn't just offer picturesque settings; it's also renowned for its premier services that guarantee an impeccable wedding journey. The dedicated staff, powered by Infinity Hospitality, and personalized planning assistance ensure that every detail aligns with the couple's vision.
From conceptualizing themes to coordinating vendors, the venue's team excels in curating seamless celebrations. The hospitality extends to catering, décor, and technical support, relieving couples of stress and allowing them to immerse themselves in the joyous occasion fully.
Couples can rest assured that their aspirations for a perfect wedding will be met with the Estate's commitment to excellence. The venue's stellar services transform dreams into reality, crafting cherished memories that reflect the individuality of each couple. With Estate at Cherokee Dock, couples are guaranteed a stunning backdrop and a flawlessly executed and unforgettable experience.
Making the Dream a Reality: Booking Your Nashville Destination Wedding
As the allure of a Nashville destination wedding takes hold, couples are invited to transform their dreams into reality at the Estate at Cherokee Dock. Booking this idyllic venue is a seamless journey, guided by a team dedicated to turning visions into enchanting experiences.
Couples can initiate their wedding planning by reaching out to the Estate's expert coordinators, who adeptly navigate the intricate details. From choosing the perfect setting to curating the finest nuances, every step is taken with precision and care.
The process extends beyond logistics, ensuring that each couple's unique love story is etched into the celebration. For young couples seeking a destination wedding that embodies elegance and sophistication, Estate at Cherokee Dock promises an event that transcends expectations, creating memories that will be treasured for a lifetime.
Just outside of Nashville, a world of enchantment awaits couples seeking the perfect destination wedding. The city's dynamic culture and natural beauty blend seamlessly, setting the stage for extraordinary celebrations.
Among the top ten scenic wedding venues, the Estate at Cherokee Dock shines as a premier choice, where dreams unfold in a realm of elegance and grace. With its lakeside allure, hospitality, and commitment to excellence, this venue epitomizes the essence of a Nashville destination wedding. For couples embarking on a journey of love, the Estate at Cherokee Dock offers an exquisite canvas on which to paint the story of their special day, creating memories that will forever resonate with the soul.