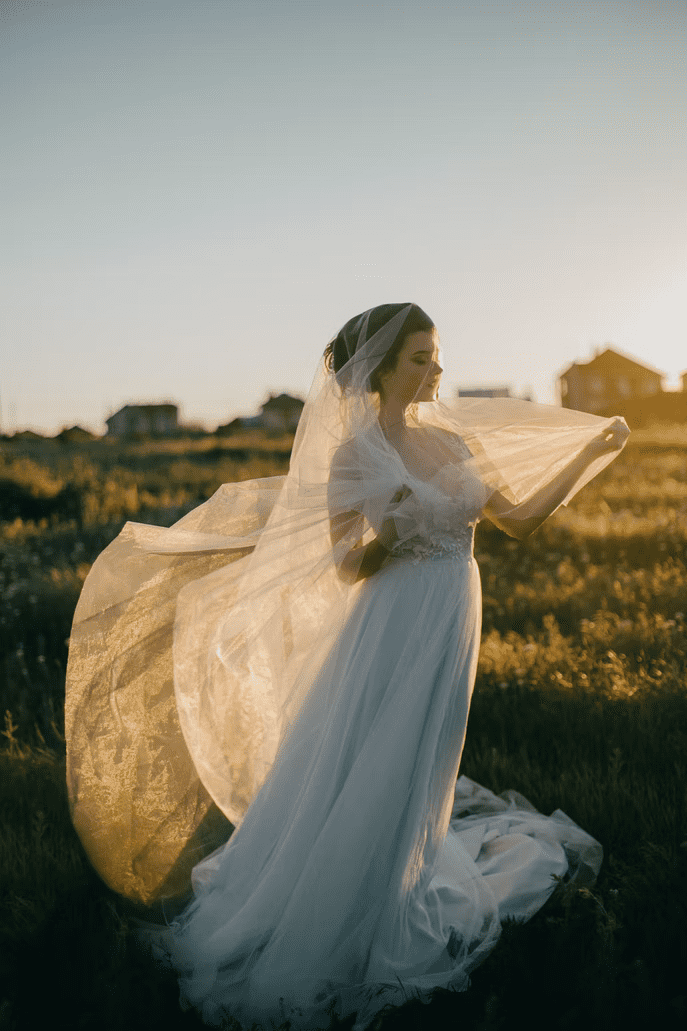 Back in the day, weddings used to be fairly cookie-cutter: a white dress and a veil, complimented by a selection of – usually also white – flowers and you were done. Now, brides truly showcase their style and personality in their wedding look.
There are plenty of options to do this with a veil, both classic and modern, but many alternative headwear choices also exist. In short: the modern bride can be exactly who she wants to be, especially on her wedding day. Below, we look at four great options for the modern bride to showcase her style, veil or no veil.
A colorful veil
Ever since Angelina Jolie sported that amazing wedding veil back in 2014, colorful embroidery has been a popular bridal trend. A simple dress can be accentuated beautifully with a pop of color, be that in the veil's embroidery or the fabric itself.
Etsy is a great place to shop for a one-of-a-kind, colorful wedding veil by independent designers. You could match your embroidery choices with your wedding day flowers and bridesmaid dresses, or go for a bold ombré statement look that'll look fabulous in photos instead. Working with a small designer will help you get the perfect look for your dream wedding day.
A heirloom comb
If a veil isn't for you, or isn't practical for your style of wedding day, you might consider a statement hair accessory instead. A gorgeous heirloom comb is a wonderful alternative, especially if you already have one that is passed down through generations of brides.
If you don't have a comb in the family, then get creative! You can craft or commission one yourself, and then start the tradition of passing it down through your family. If you have a beautiful hair pin you'd like to include, why not attach it to a simple gold wire comb to make it a statement piece? Or, if you're theming the wedding around your vintage engagement ring, why not scour vintage shops for a stylish art deco piece?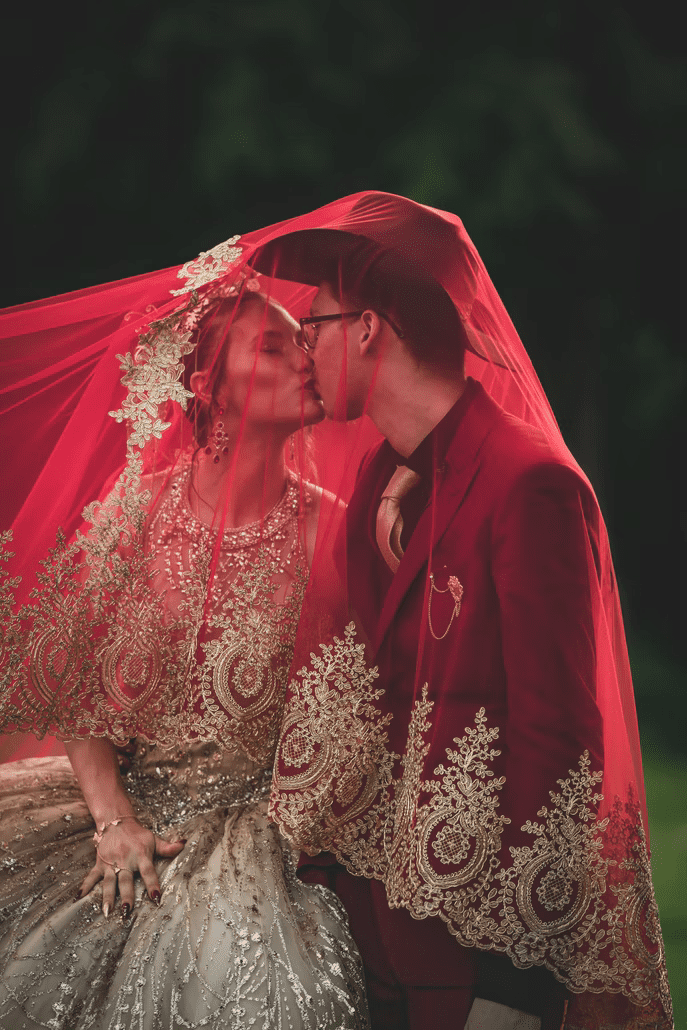 A royal veil
For the ultimate wedding veil, the royal veil undoubtedly lives up to its name. Royal-style wedding veils typically extend well past a bride's dress and are best paired with a gown that also has a long train.
For the ultimate princess look, this type of veil is also great when paired with a statement headpiece. A half-halo with pearls and crystals is a beautiful alternative to a more extravagant tiara and looks fantastic once the veil comes off for dancing. A long veil and designer headpiece combination can also be the ideal option for the bride who wants a versatile headwear choice.
A birdcage veil
Birdcage veils were all the rage in the '60s, and they still perfectly complement a short, tea-length dress or sleek modern mermaid-style gown. Usually, birdcage-style veils are made of short, stiff netting that is attached to a small hat or comb. They're a striking style, perfect for a bride who favors a bold lip and minimal jewelry and accessories.
Whether you choose to wear a veil or not on your big day, ultimately you should make sure that you feel your best. Your wedding should be a representation of you as a couple, and the right attire can help achieve this beautifully.