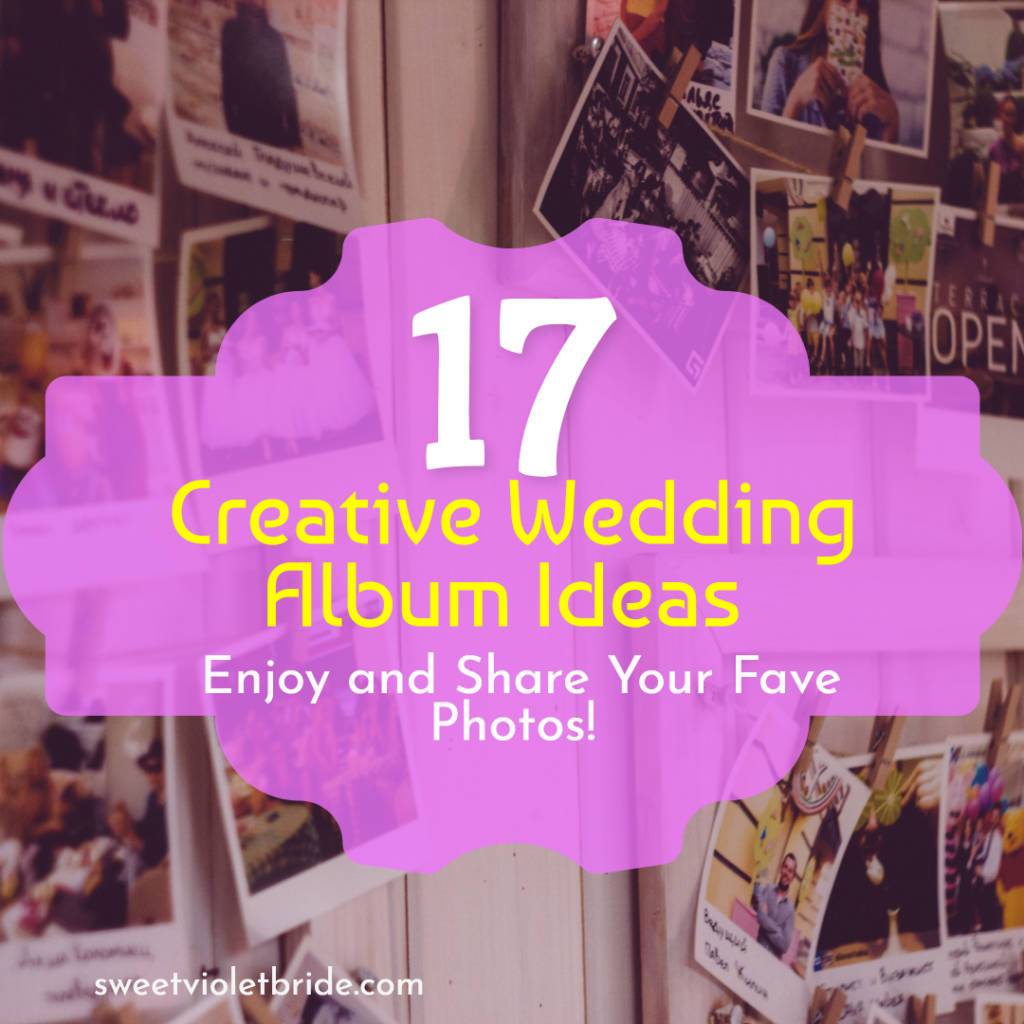 We know you're excited to share your gorgeous wedding photos with friends and family. Now, how are you going to do it? There are so many options out there! From an ultra-modern digital wedding photo frame that will display all of your favorite shots on one little device, to an old-fashioned, cloth-bound book with black and white photos and handwritten memories… Here's a collection of ideas designed to inspire you so that you can find the perfect way to show off your photos.
1. Use an Online Service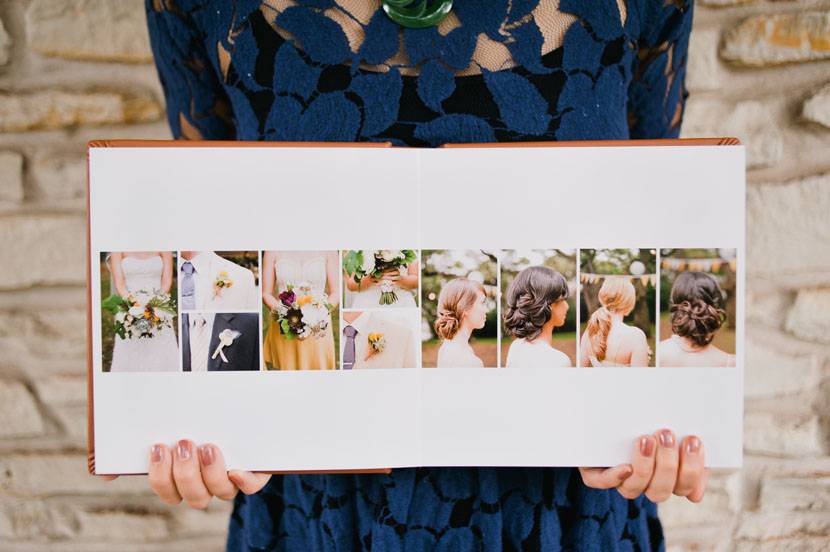 If you hire a wedding photographer, arrange to purchase the digital files of your photos. Next, choose an online site that will take those files and (miraculously) turn them into a gorgeous, bound album. There are many sites to choose from, including pikperfect, artifact uprising, milk photos, shutterfly (bet you've heard of that one!), and mix book. If you're not sure which site to choose, make a short list of what you are looking for before you start browsing. Include your price range (albums can range from tens to hundreds of dollars!), whether you want hard or soft cover, and the size you're looking for. Then start shopping around.
2. Create a Social Media Album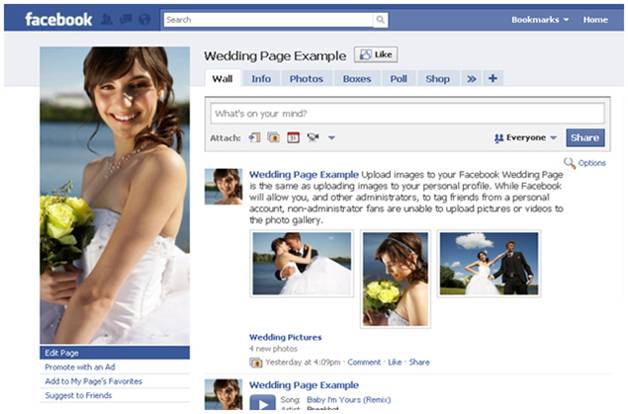 Maybe you're looking for a way to show off your photos to everyone — not just those who will pick up a physical album. You want your long-lost elementary school friends, your work buddies, and your parent's friends to see the shots that you're so proud of. If that's the case, share an album on social media.
3. Make a Slideshow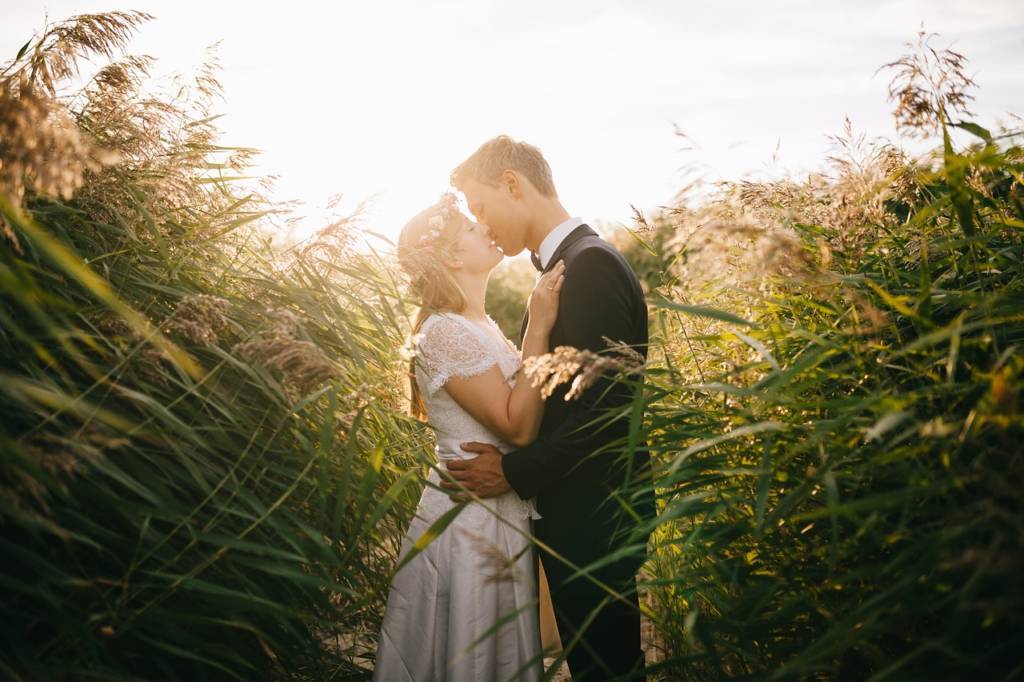 Another option for your digital pictures is to create a slideshow. Slideshows are fun because you get to add music to the background, and create a movie-like experience, similar to if you hired a video company, as each image flashes before the viewer's eyes.
4. Order a Professionally Designed Coffee Table Book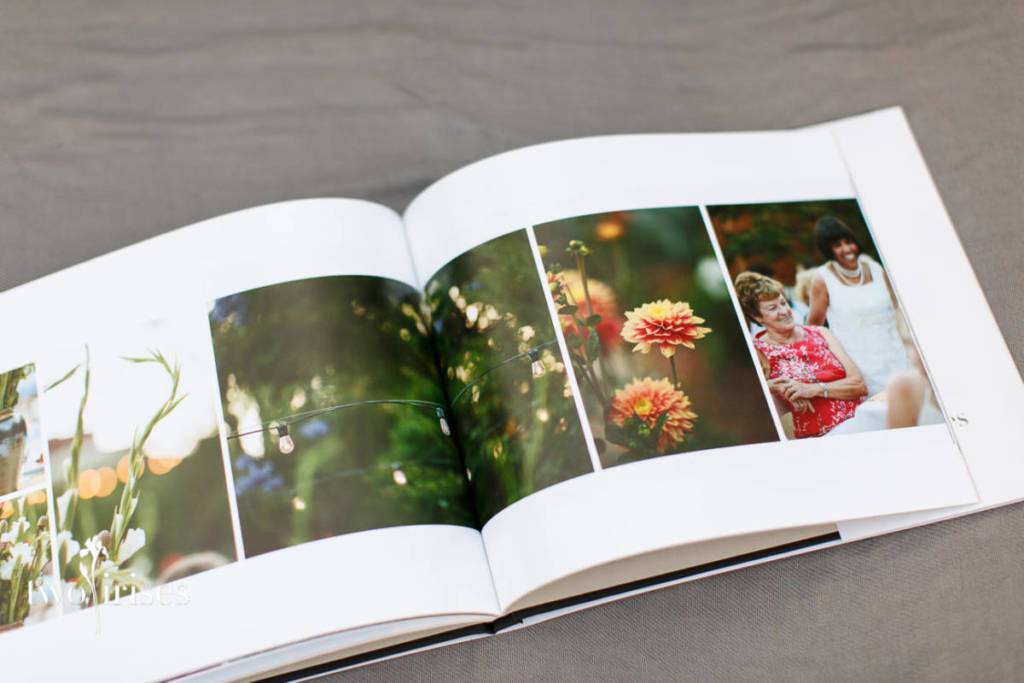 Take your album to the next level by making it look like a coffee table book. The large size, high quality paper, and gorgeous page lay-outs will make this book really stand out. Leave it out on the coffee table so that when you entertain, your guests will have a chance to flip through and appreciate your special day.
5. Upload to a Photo Sharing Site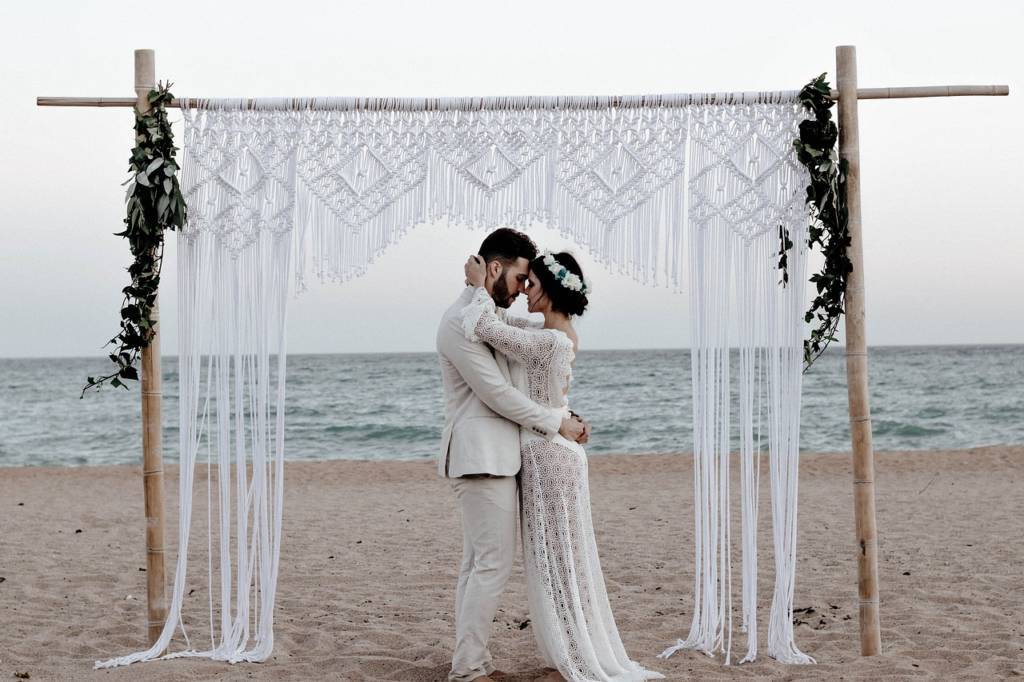 Photo sharing websites are so convenient! Have you heard of this? These are websites that allow you to upload your files and share them with friends and family. An example is flickr, and there are many more. Just search for 'photo sharing websites' and you'll see them pop up! Instead of wasting time uploading high resolution photos into email or sending photos tediously through messages on your phone, you can create one album in the cloud, and then share it with your loved ones.
6. DIY Spiral-bound Book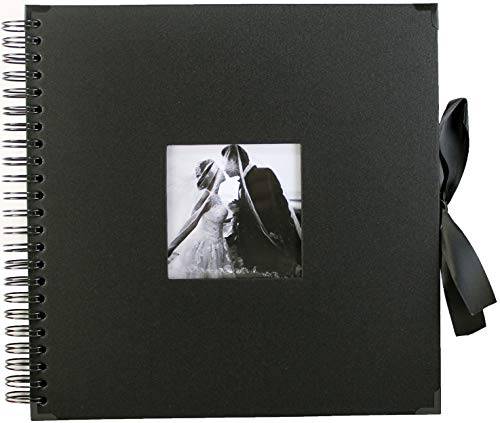 Are you looking forward to being 'hands on' with your album? Break out the scissors and glue, and create a lovely spiral bound album filled with your favorite pictures. Choose a them for your book (perhaps stick with the theme of your wedding!) and stick to it as you design the overall look an each page. Start with a spiral-bound sketchbook with heavy paper for your foundation, and build up from there.
7. "Exploding Box" Album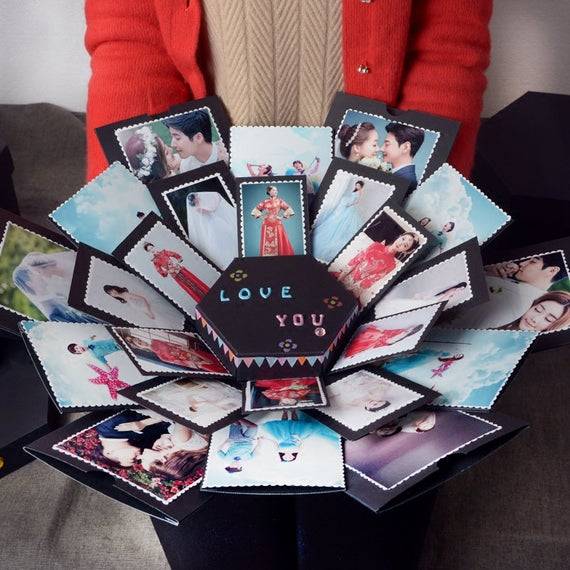 If you're super crafty, you can make an album that opens up from the center. This is not a DIY project for the faint of heart! Expect to spend hours measuring, cutting, and arranging each piece of the puzzle. The end result is well worth it, because you'll have a unique album that's fun and exciting to open up every time.
8. Narrate Your Story With Text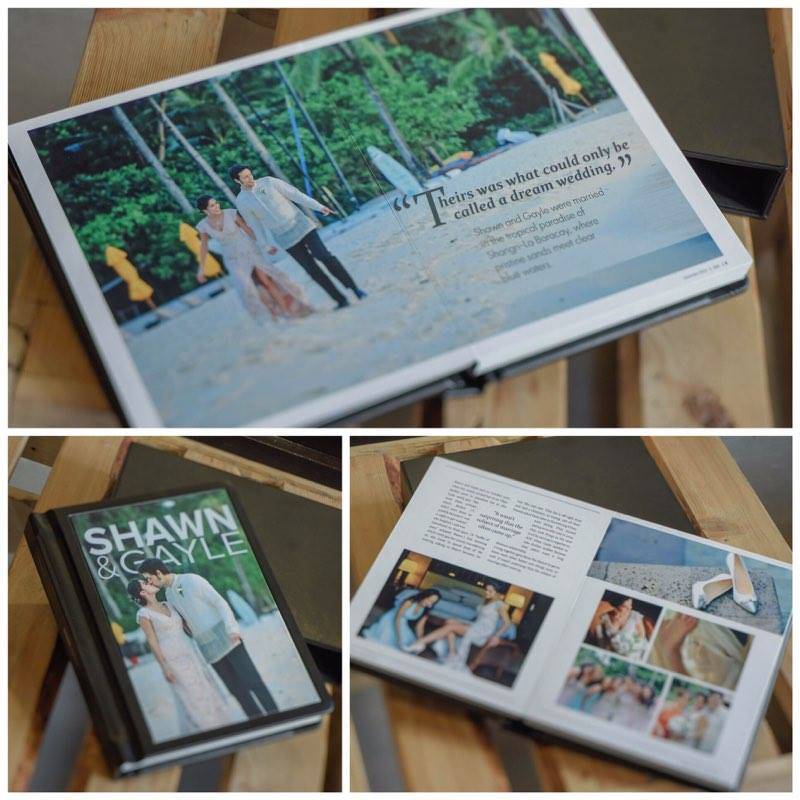 Yes, a picture says a thousand words… but you might also want to include some actual words in your album. Whether that means typing up a narration of your day and including it in your DIY creation, or typing text into your digital layouts — that's up to you. The idea is to weave your story in with your pictures. You might even start with the day you met the love of your life, or the day you were engaged. What were you wearing, eating, feeling, or seeing? What funny or sentimental memories do you want to capture. Write them down and include them in your album.
9. Digital Wedding Photo Frame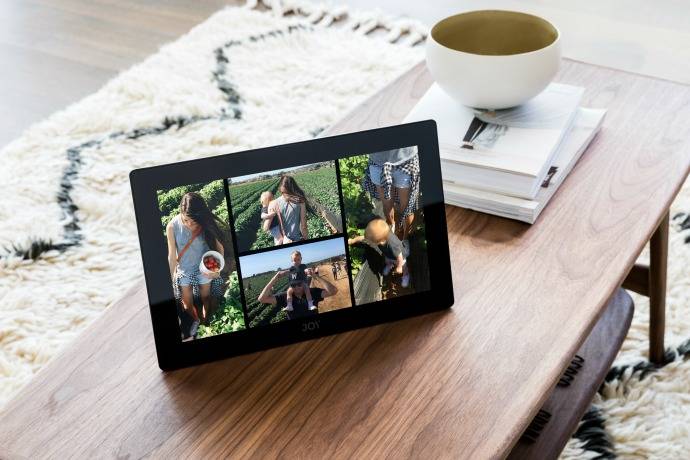 We're all familiar with photo frames that display one image. What if one frame could display dozens of images? That's what a digital photo frame can do. Talk about saving space! This is perfect for those of us with a minimalist mindset.
10. DIY Scrapbook Style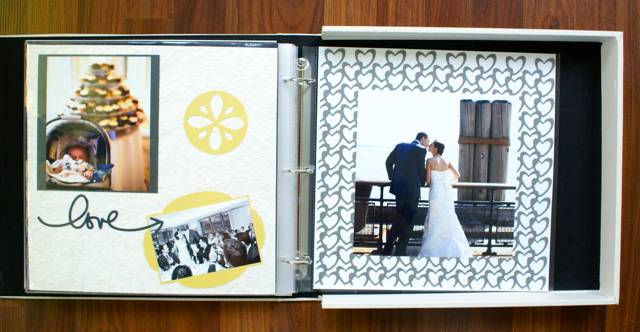 Even if you've never tried scrap booking, you'll likely have fun with this type of album. You don't have to be passionate about paper crafts, we promise! All you need is a little time, a few fun decorative materials, and an album to fill with printed photos. Be selective about which images you include.
11. Crowdsource It!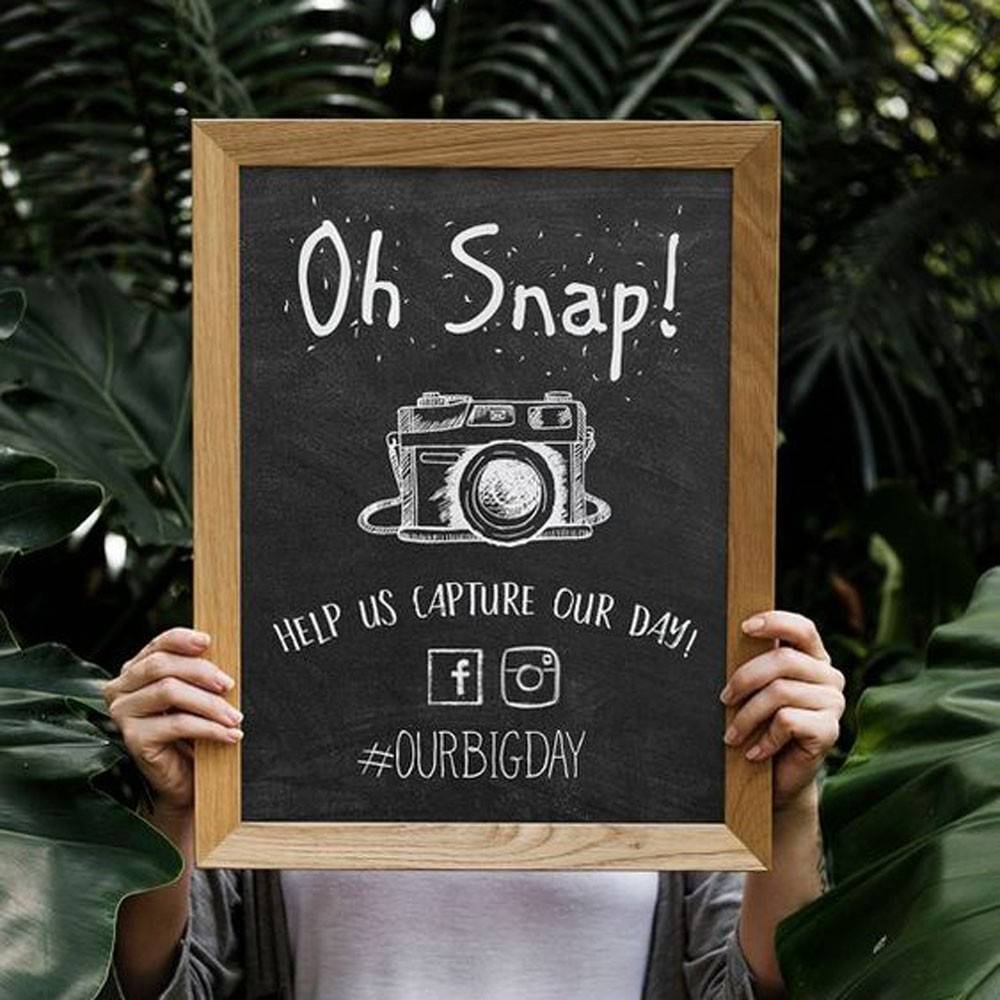 Remember the days when it was popular to put disposable cameras out  at each table, at wedding receptions? These days, guests carry phones, so digital photos aren't necessary for capturing those candid shots. But how is a bride supposed to wrangle all those hilarious candid shots? One way is to crowdsource the effort. Have guests snap away, and then share on social media along with a specific hashtag.
12. Make a Memory Box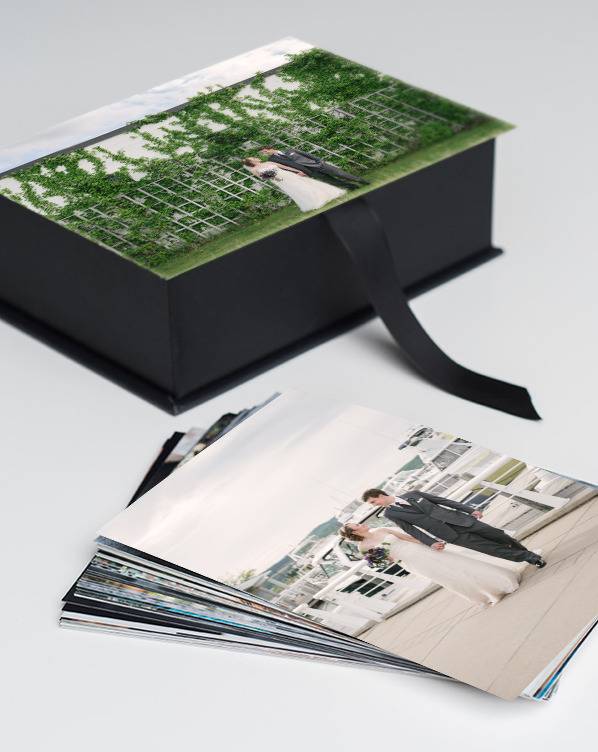 A memory box is a just what it sounds like — a box of some of your most precious memories! Some professional wedding photographers will offer this option, so check with yours to see if it's possible. You could also make your own memory box. Get creative!
13. Rustic Wooden Photo Box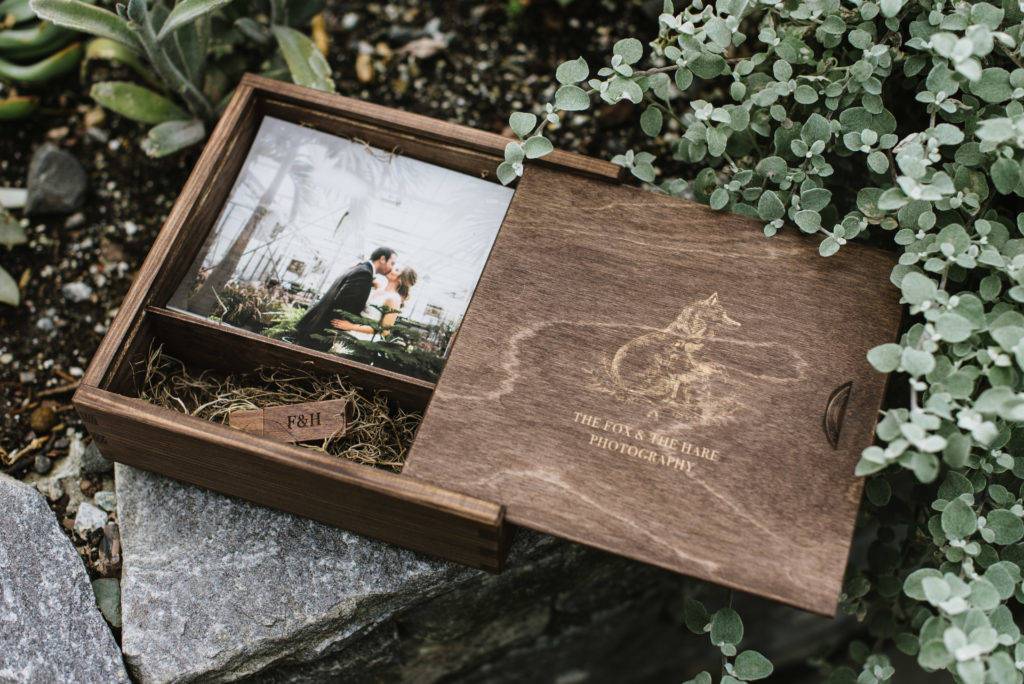 If you had a rustic wedding, a wooden photo box could be a nice fit for you. Break out the box when you want to relive your day with those close to you — or even if you're alone and in the mood for reminiscing!
14. Unbound Photo Album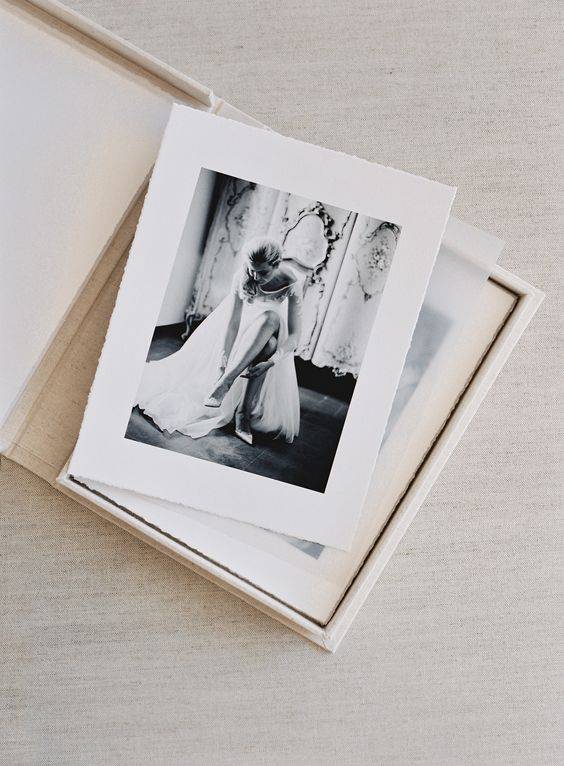 You can order an unbound album online or from your photographer, or make one yourself. With this format, instead of flipping pages of an album, you will be able to hold each photo individually. This is great if you happen to want to share pictures with a big group. Instead of a stack of loose photos, though, the unbound album has a cohesive, unified feel to it. Each photo can be framed and presented in a way that makes it fit in perfectly with the others in the collection.
15. Quirky Playing Cards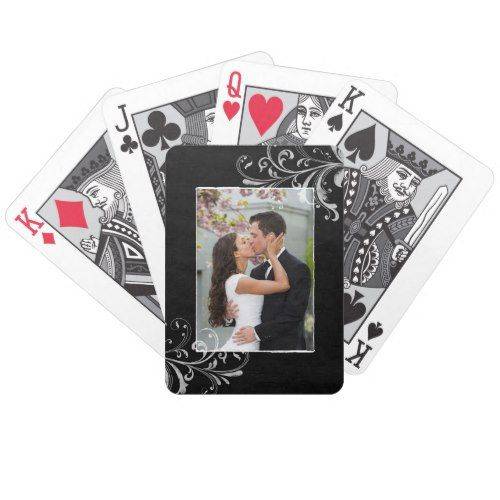 Are you a fan of playing cards? You can order cards with your pictures printed on the back. When you break out the deck for a game of Hearts on your next camping trip, you'll get to share your treasured memories with whoever happens to be around the table.
16. Magnets on Display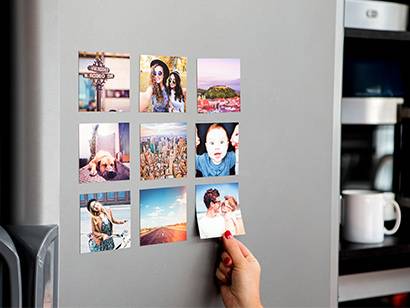 Line up a parade of your wedding photographs on the refrigerator, or send a few of these fridge magnets to your parents or grandparents. This is a fun way to think outside of the box when it comes to sharing your pictures.
17. On The Wall: Collage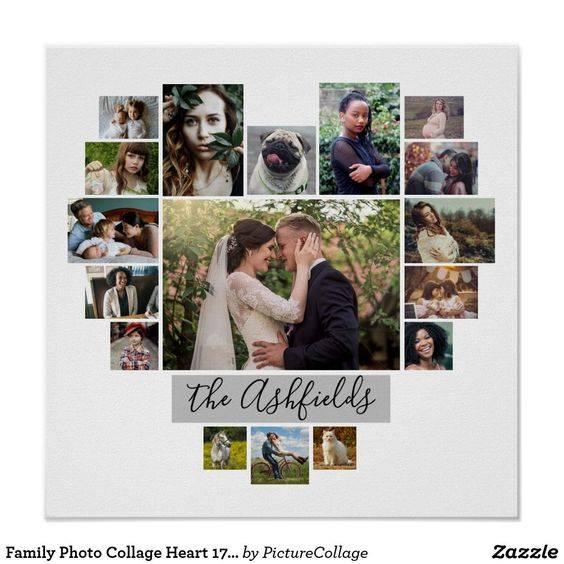 Your album doesn't necessarily need to be formatted like a book. How about arranging ten to twenty photos in collage format, and framing them on the wall?
Now that you've seen many different ways to show off your favorite photos, are you feeling excited? How are you going to share your wedding photos? Answer in the comments section below!