Sweet Violet Bride is a wedding blog born out of sheer love for natural beauty, whether it is a budding branch, a wild violet petal, smooth river stone, or a glowing bride on her wedding day. I am so excited to start this blog; it will be an adventure in all things pretty and elegant. This blog is about distinctive style (particularly if it is rustic, natural, vintage or country) and, most of all, great love stories.
As someone who grew up in a family of artists and who makes jewelry and woodland bridal hair accessories (see Violette & Iris), I pay great attention to detail, especially if it is handmade or inspired by a botanical element or design. I enjoy the fine green light seen only through leaves, the scent of blooming peonies, the vibrant, eye-shadow-like shimmer in a butterfly's wings, the natural curl and smooth touch of birch bark. I also enjoy the touch and scent of fine stationary, the organic curves of calligraphy, and the way silk organza can make a woman feel like a goddess when in the hands of the right designer.
I love blogs and magazines and follow many wedding, design, and craft publications, online and in print, to feed my desire for pretty details. I also constantly sketch my own ideas (I keep a notepad and pen by my pillow when I sleep). It is now my mission as a wedding blogger to provide fresh, chic ideas and inspiration each week so you can create your own lovely nature inspired celebration.
Check back soon. This post is the first of many! For now, a little glimpse into my own wedding which took place atop a mountain in New Hampshire last August.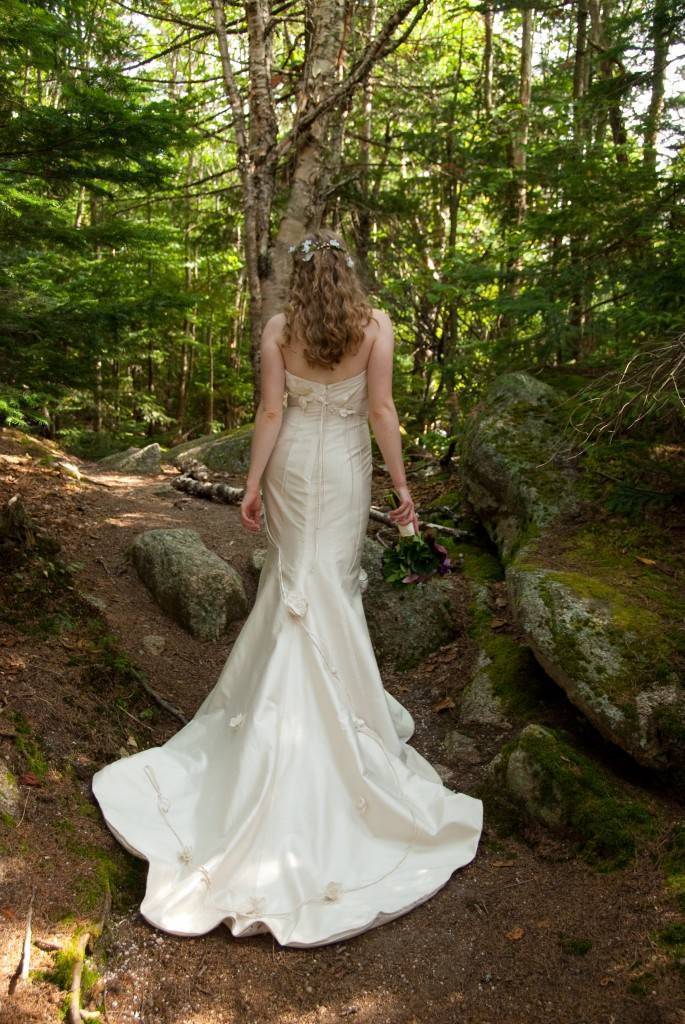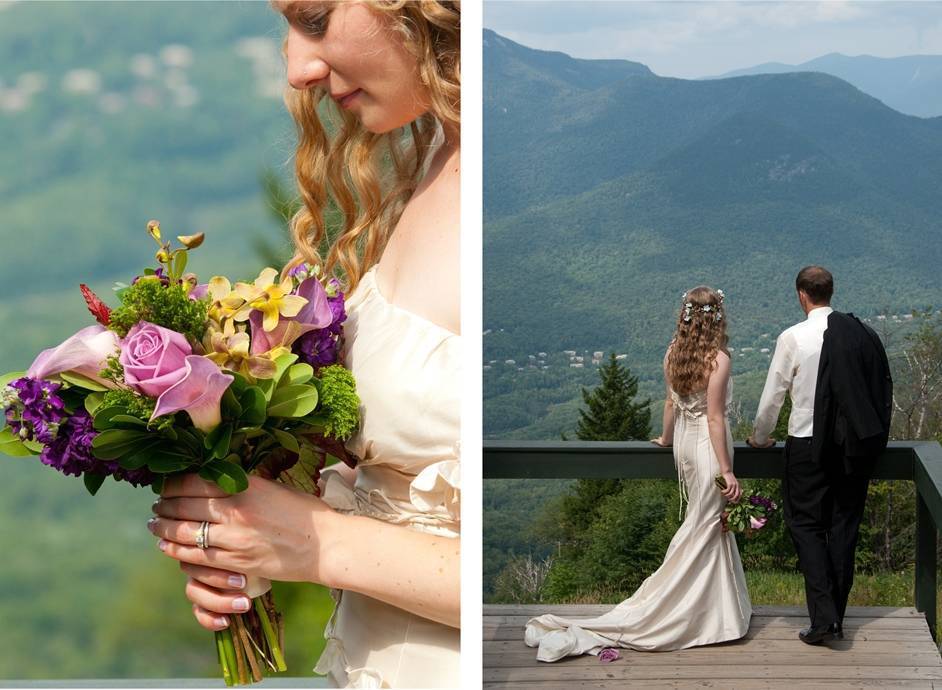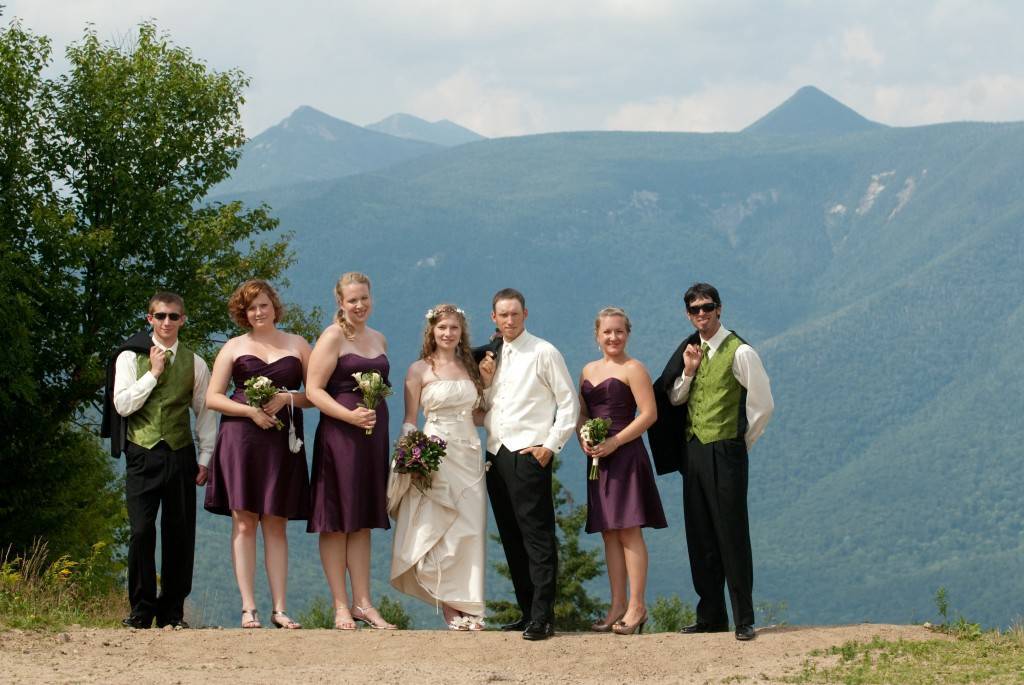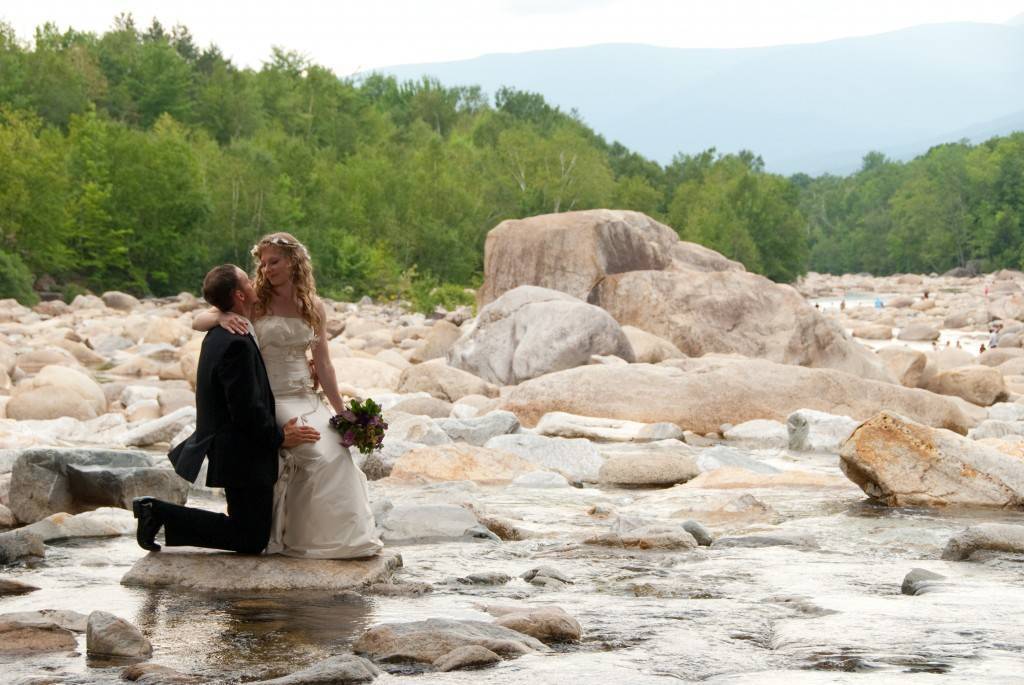 Photography: Orah Moore Photography / Venue: The Mountain  Club on Loon Resort and Spa in Lincoln, New Hampshire / Floral Design: Cherry Blossom Floral / Eco Couture Wedding Dress: Adele Wechsler / Bridesmaids' Dresses: Alfred Angelo / Bride's Hair Piece: Nature Inspires Woodland Bridal