This is a sponsored post written by me on behalf of Jewelers Mutual Insurance. All opinions are 100% mine.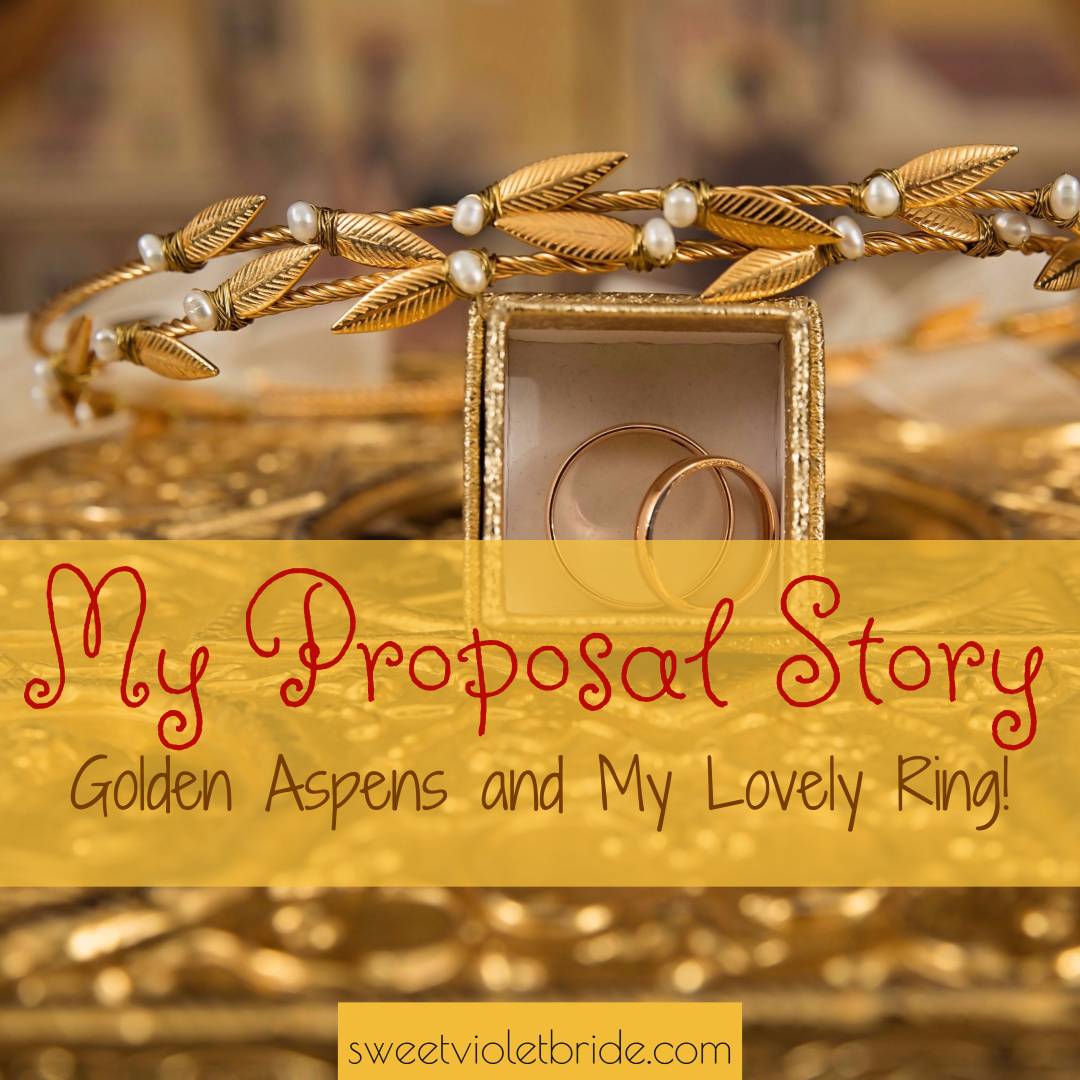 Right after my husband proposed, I felt sad. How could I be the happiest person in the world, yet sad at the same time? Let me share my story with you. Don't worry, there is a happily ever after!
A Proposal Among The Aspen Leaves
Fall has always been my favorite time of the year. I was very happy when, on a crisp October day, my husband-to-be (though I didn't know it yet!) suggested that we go for a walk on a little trail that was right across the way from the cabin that we were renting. I loved looking at the leaves and even collecting them! I agreed, and we made our way to the trail. As we walked, we found a nice place to stop for a moment and look around. We were right in the middle of an aspen grove, and every tree was its own shade of yellow, gold, or soft red. It was there that my husband proposed to me! The moment was so unbelievably precious, and I was on cloud nine as we walked home, hand in hand.
But as thoughts started to flood into my mind about how I would tell my family, my heart started to feel heavy. Though we lived in Colorado, I grew up in Vermont. My immediate family still lives in Vermont, and a part of me suddenly wished that I could show them in person the tear-shaped diamond ring that was now on my finger. When we got back to the cabin, my husband ran in ahead of me. By the time I entered our home, I was greeted by a surprise that took all of my sadness! There on our wide-screen TV was my whole family, holding up a toast to the camera. My husband had connected our laptop to the TV, and had arranged for my whole family to be with us through Skype! I could't believe it! Tears came to my eyes for a second time that day as I excitedly held up my ring to show everyone.
The Planning Begins
As our wedding planning began, things started to get really hectic. We wanted to get married in Vermont, so lots of our choices had to be made over the computer or phone. Travel arrangements and figuring out ways to get our Colorado friends and family to Vermont added to the mix. My mother expressed concern about my traveling with my ring, and asked if I had insurance. I hadn't even thought about it! I got online to do my research and came across Jewelry Insurance 101. I then decided to receive a free quote from Jewelers Mutual (it was really quick and easy!). I actually didn't know that I needed a specific kind of insurance for my ring, but my mom explained that they were experts in jewelry insurance, unlike any general insurance companies. My hubby did such a great job picking the perfect ring for me and I didn't want to risk anything happening to it! If you're recently engaged or looking at rings, you should really check out this article that helps you learn what brides-to-be want in an engagement ring. Anyways, I was so glad to get the ring of my dreams and felt so relieved once my ring was insured! The peace of mind alone was so priceless.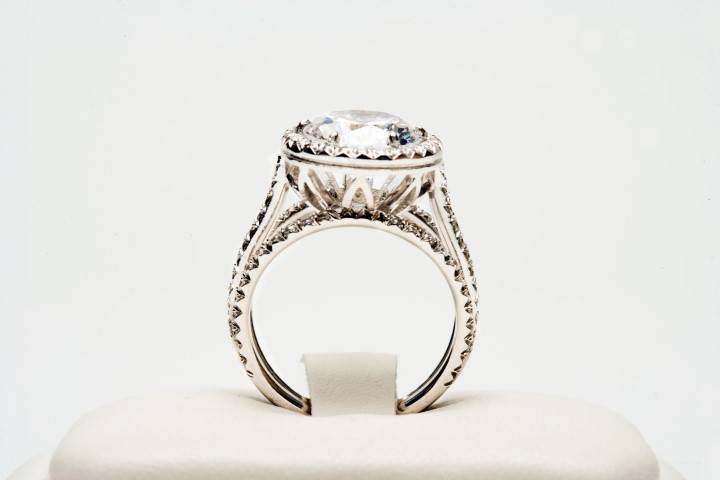 Now I recommend jewelry insurance to all of my newly engaged friends! I was glad my mom suggested it. Knowing that my ring was safeguarded let me focus on the plans ahead instead of stressing. Whether you are newly engaged or have been married for years, I really recommend checking into a policy. I was excited to wear my ring on our travels back to Vermont. In my hometown, everyone that we came across wanted to congratulate us and give us their blessing. It felt so good to have our wedding surrounded by familiar scenery, friends and family. But as we boarded the plane to go home I was able to smile, knowing that my family was only a Skype call away! Get a free jewelry insurance quote