The use of neon signs in wedding decor is one of the most striking and wackiest fads in trends now. They bring a lot of fun and a smattering of edginess to the table. Customize neon signs in whatever way you choose, and the greatest thing is that you can use them as stunning décor in your house after your wedding day.
In addition, neon signage may be tailored to fit any big-day theme. Selecting the right color, shape, and size for your occasion is up to you. If you're throwing an artsy, Bohemian party, a pink version of the cursive pattern will lend a feminine touch. As a bonus, they make wonderful wedding souvenirs for design-conscious couples.
If you want to make a statement during your party (and afterward at home), I recommend decorating with a neon sign, and Neon87 has quality signs for weddings that you should check out! If you're looking for tips to get started, check out these examples from real weddings.
Light the Road
Whenever it comes to wedding signage, neon is the new wood. Make sure your visitors know where they should be going, such as the escort card table. Using a neon sign to get customers to go where you want them to be a novel way to catch their attention.
View this post on Instagram
Express Your Vows
Transform your vows into a striking neon sign for your wedding reception. A neon sign can read "I do," but why not go a step farther and say "'until death do us part?" Simple and effective, with just enough shock value to get people's attention.
Make It Pleasant
With a neon sign lighting the desserts, you may add some color and playfulness to your table. Having said that, because dessert is all about indulging, don't be shy with your signs! When choosing a neon sign, keep in mind that you may want to repurpose it in your house. It's a fun way to reuse your wedding decor and a wonderful keepsake to remember your special day.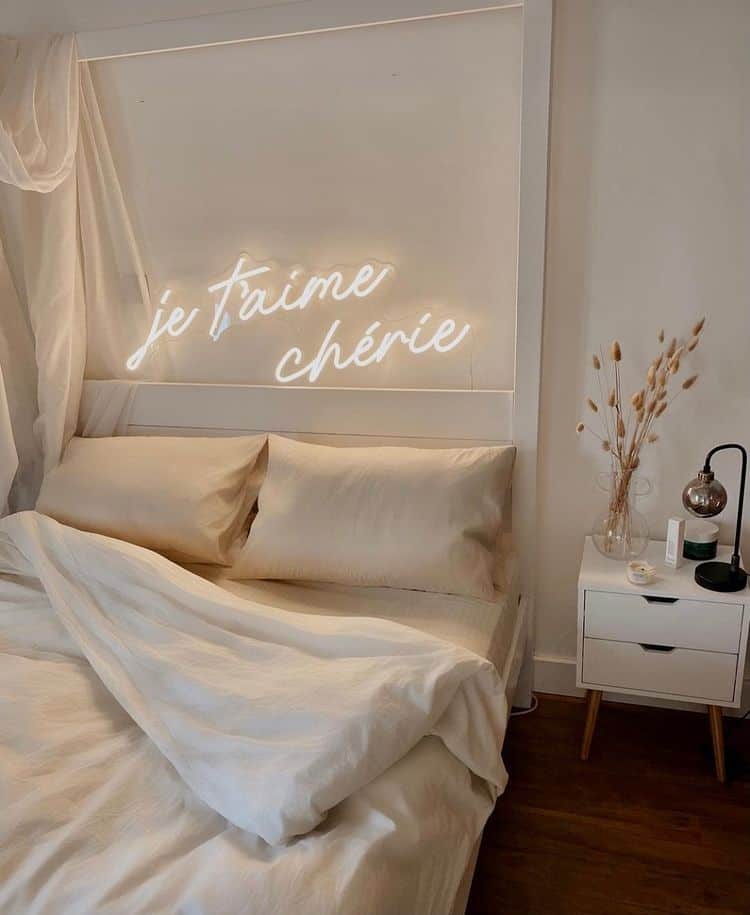 As a Background Photo Setting
When it comes to photo backgrounds, you don't have to go overboard. There are times when a little less is better! Like when you put a basic neon sign against a white background? Neon signs on a green background are one of the most beautiful settings you can have. I think it's a beautiful blend of nature and technology.
The Dance Floor Should Be Illuminated
Having a neon sign that people can't resist is a great way to get people up and dancing. Find a word that expresses who you are and brings out the groovy motions we all have hidden inside.
I love NEON87 signs! Their studio helps clients of all sizes, from all over the world, fulfill their neon desires. The new couple can also use the neon sign after the wedding to do some decor in their house.