Set up with the cutest boho decor around with greys, coppers, and blush pink glass, today's featured shoot is something worth marvelling at. Behind the lense was Rivkah Photography and her team wanted a whimsical bohemian style. I love most the smoke grenades which I agree will be a big hit to brides this year. Check out our picks from this incredible shoot and get inspired!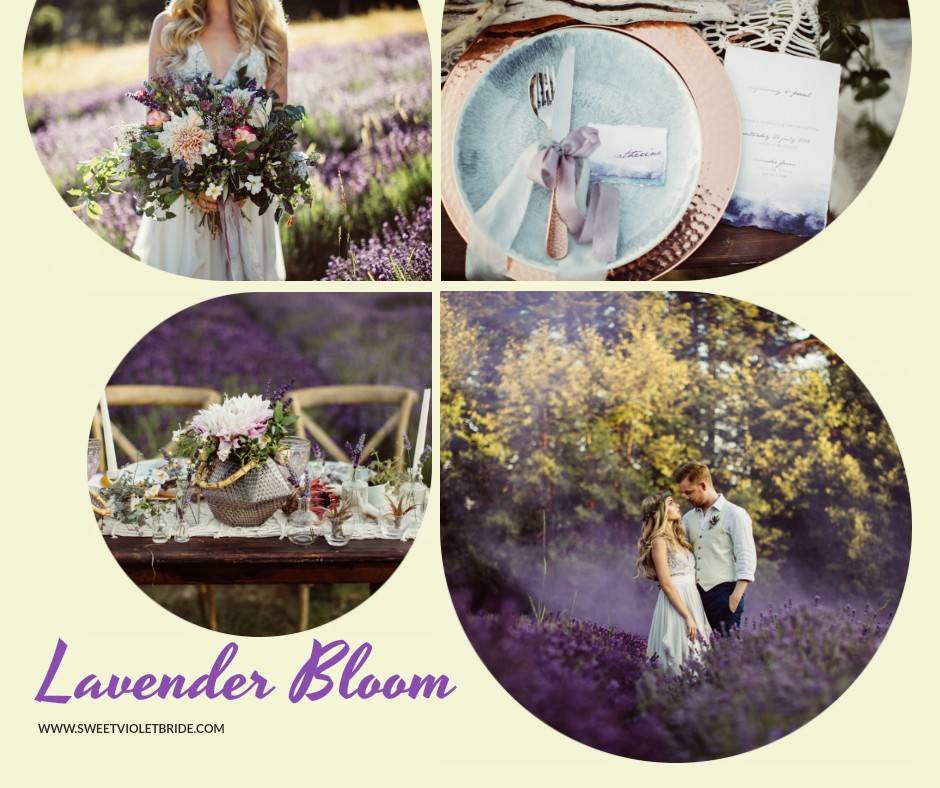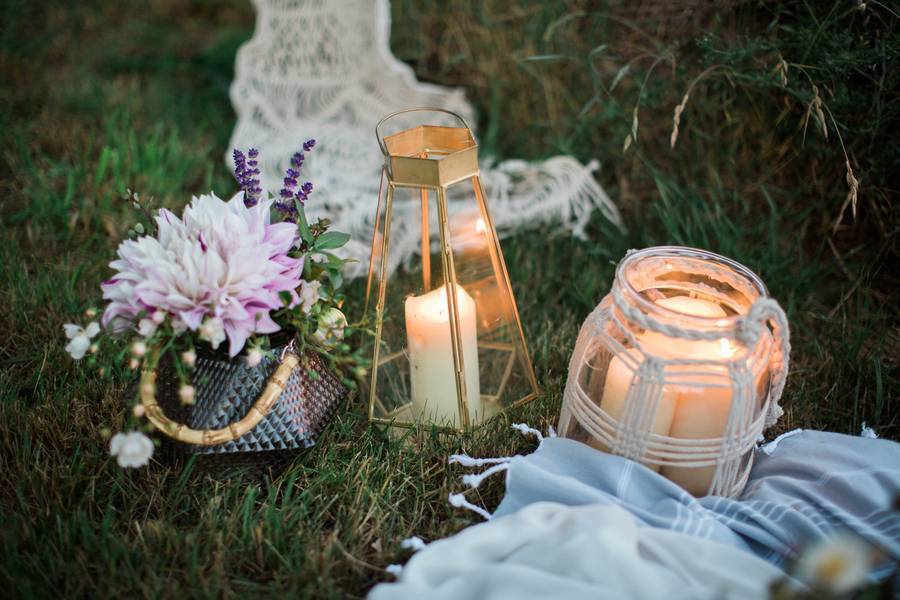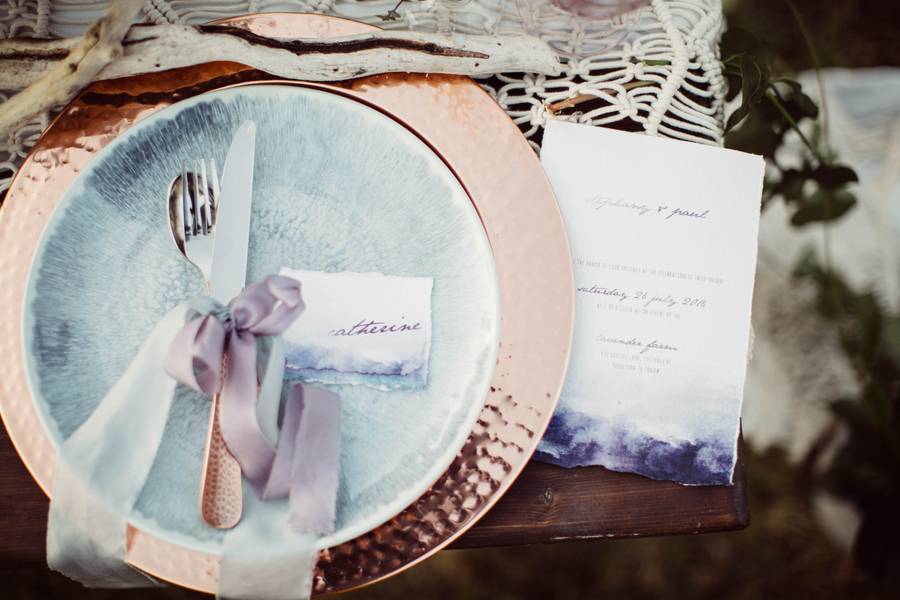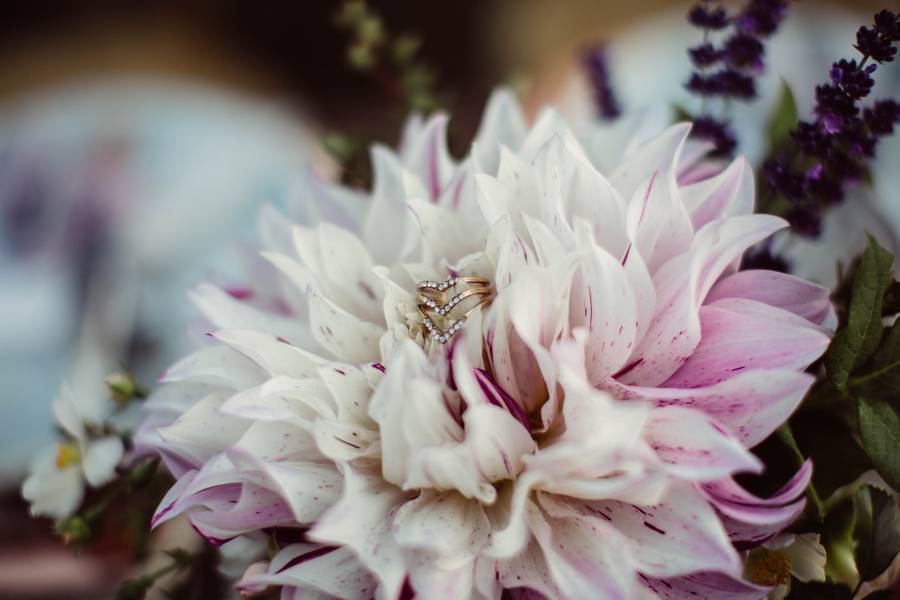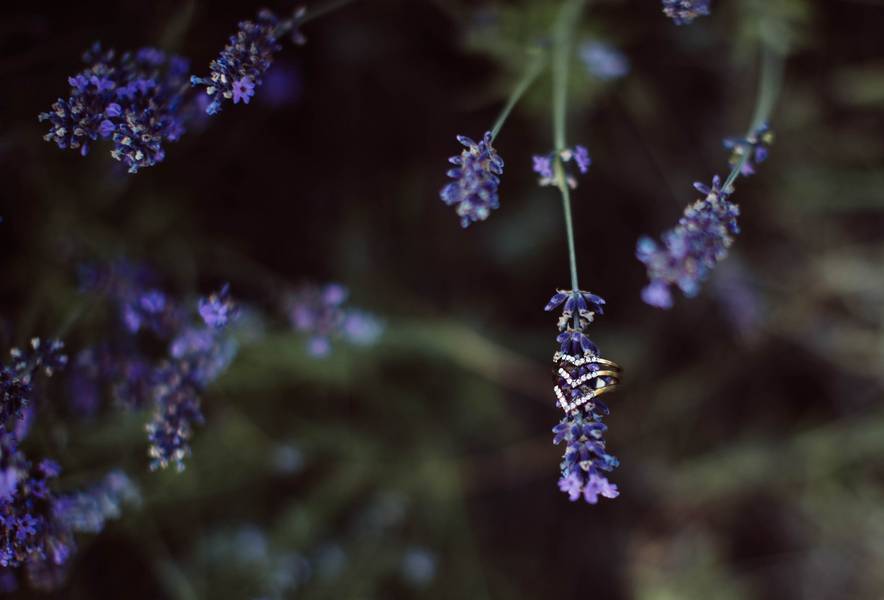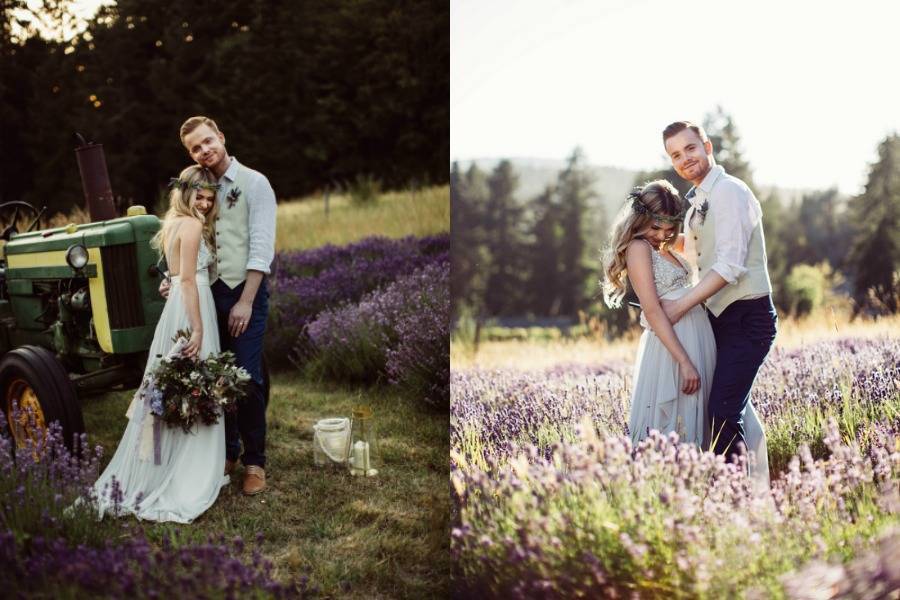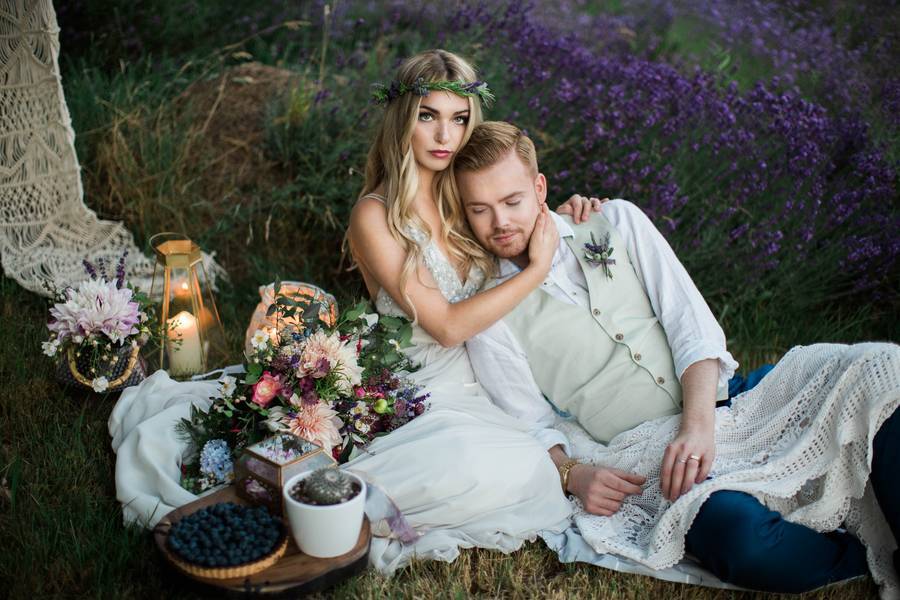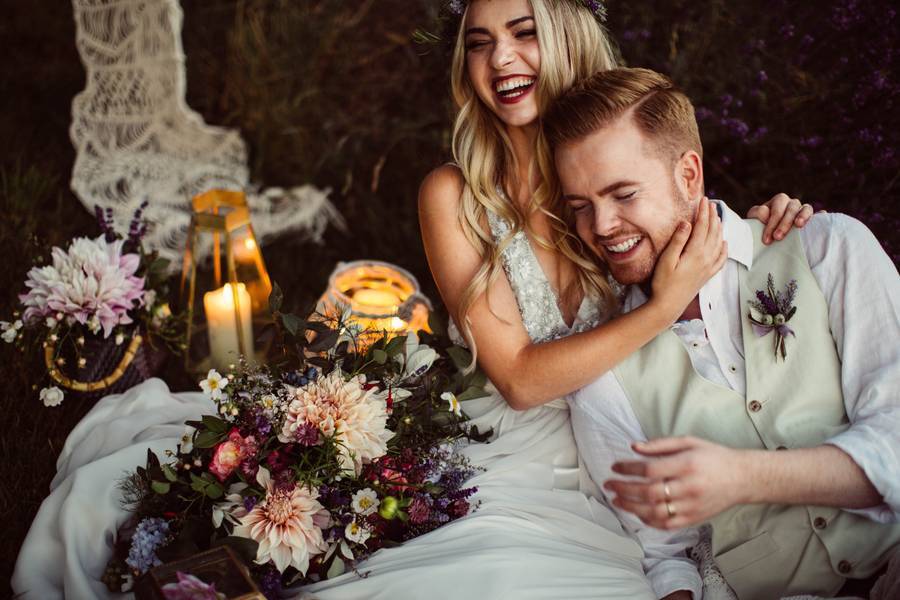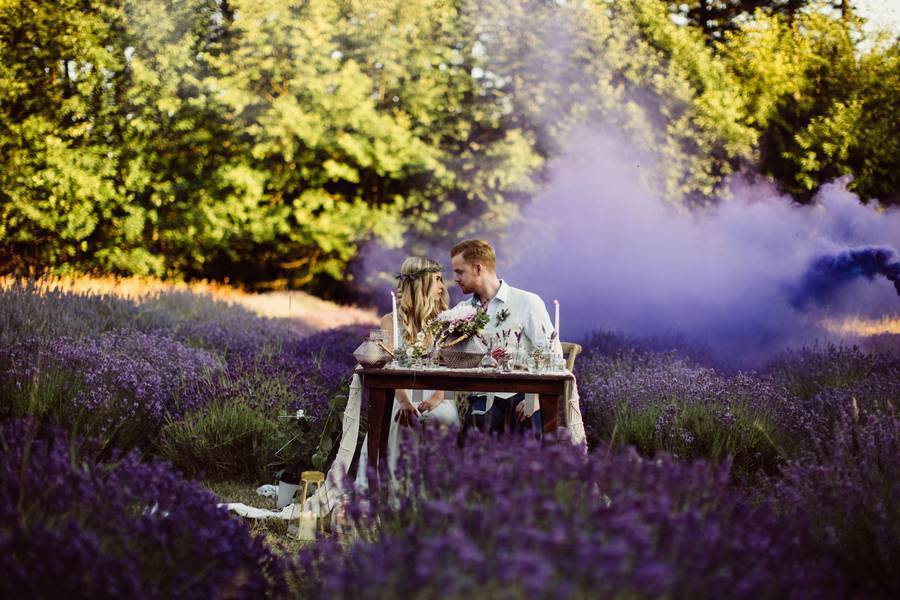 The Venue
This beautiful flower farm has just opened its doors to small wedding ceremonies. They sell flowers to some amazing local vendors who create magic for other weddings and events. They got dahlias, roses, peonies, herbs, lavender and so much more – definitely a florist's heaven. Lynda showed up with her scissors and ribbon and created all the floral pieces on site.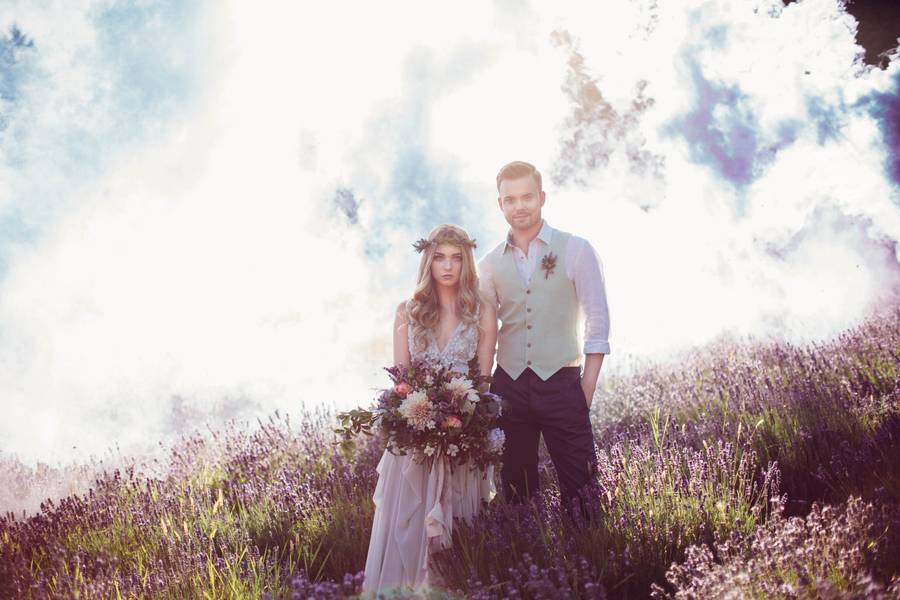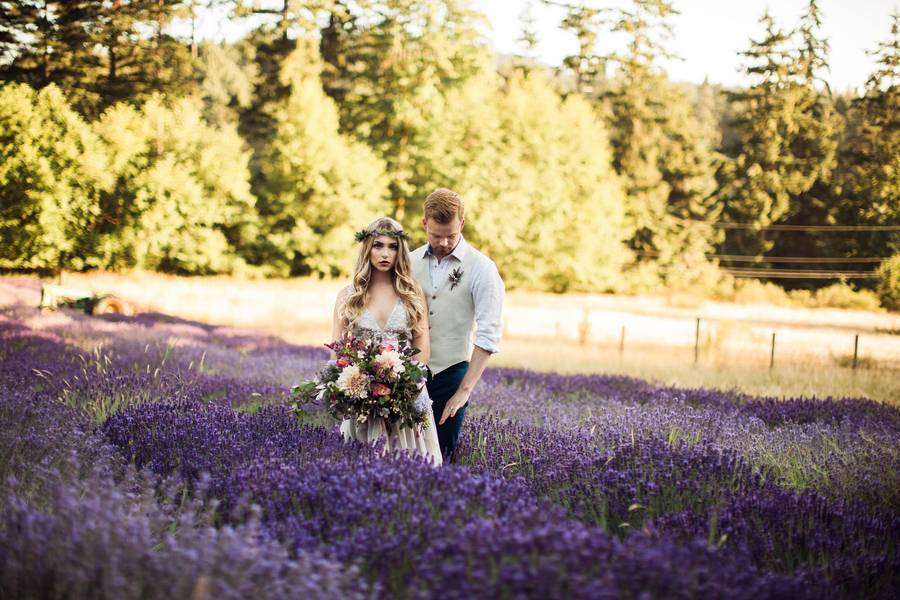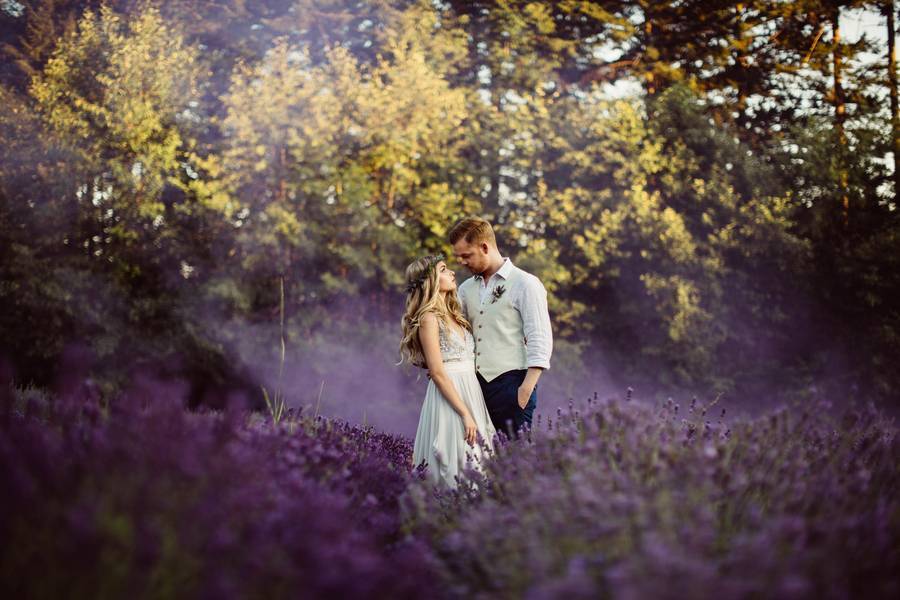 The Outfits
Wearing a Dove grey Truvelle gown, Regal but angelic is our bride for today. The groom is looking handsome in his linen shirt and vest to complete the color scheme. A herb crown for her and blueberry boutonniere for him.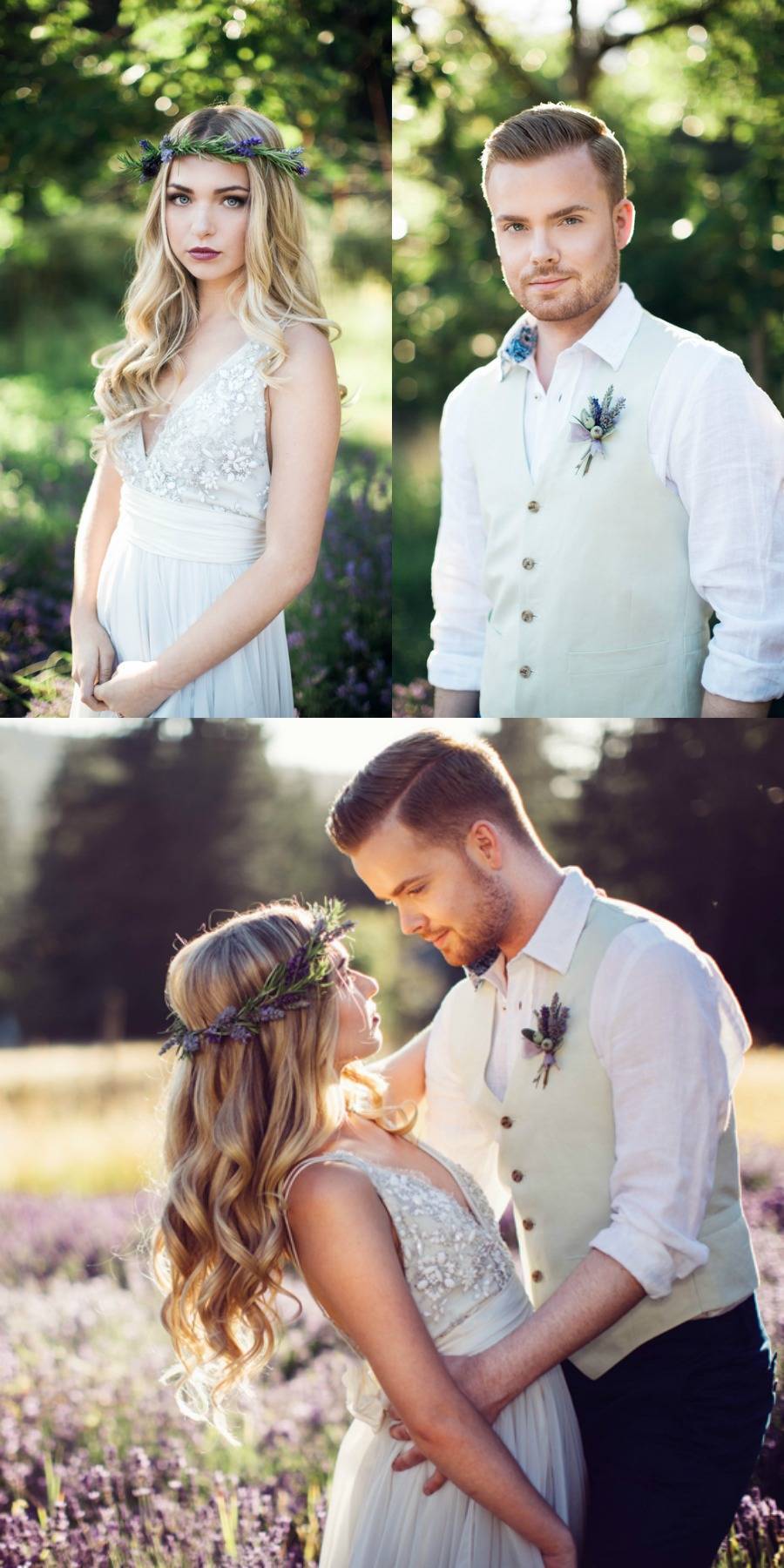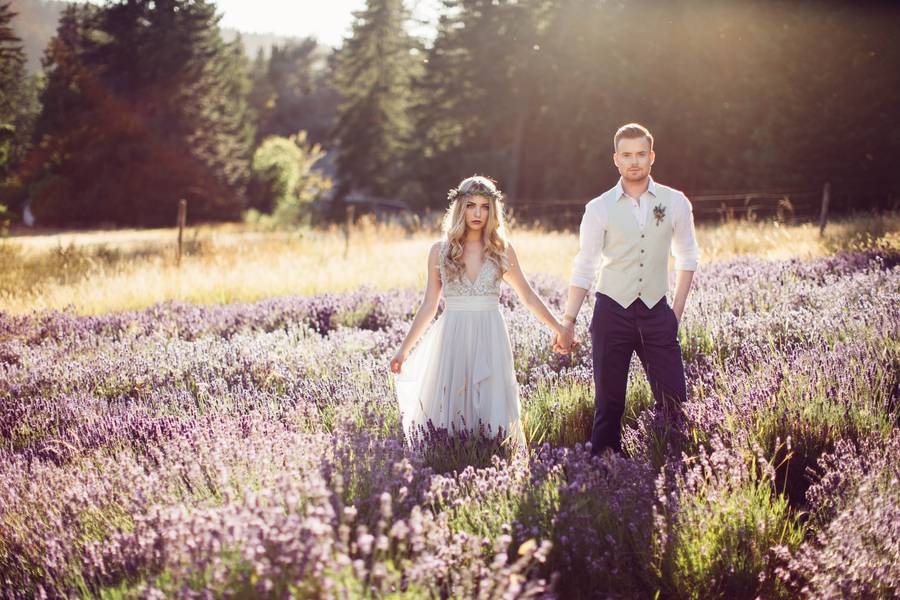 The Bouquet
Flowers featured in this bouquet consisted of the highly sought after Cafe au Lait Dahlias, beautiful Garden Roses and Hydrangeas. An abundance of Herbs including Lemon Verbena, Rosemary and Lavender for a sweet summer scent and touches of Blueberries added a fun twist to the combination. Ribbons used are a Plant Dyed Silk which complemented this all natural, ethereal styled bouquet perfectly.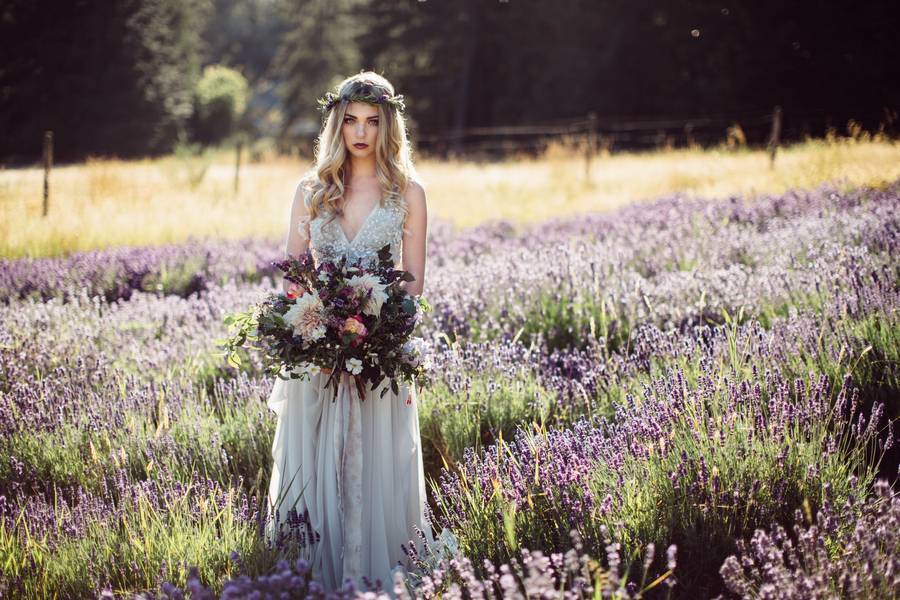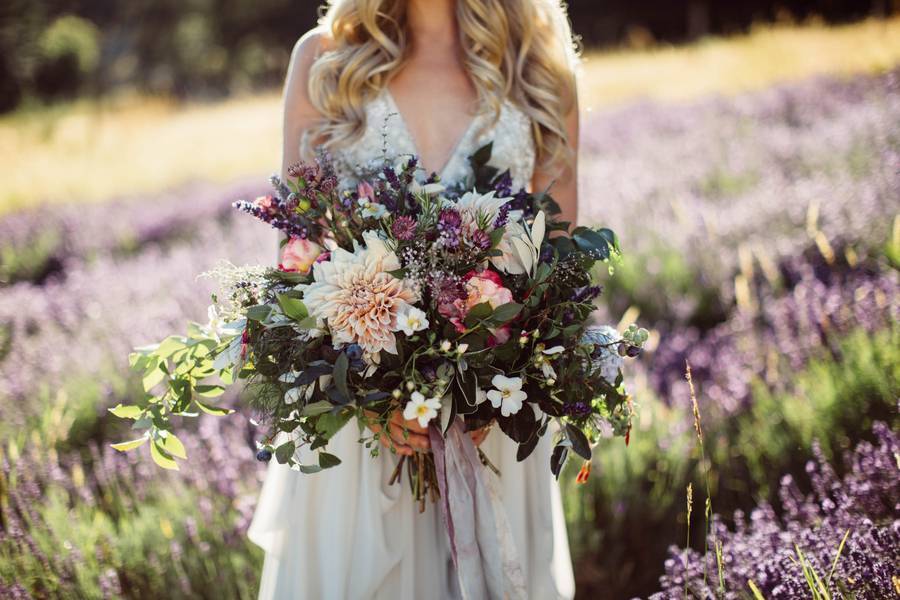 The Table Setting
The table was set up using the natural elements such as the succulents, cactus, the flowers from the farm and the potted plants. The dessert plate was hand carved with the local fresh blueberries as another element.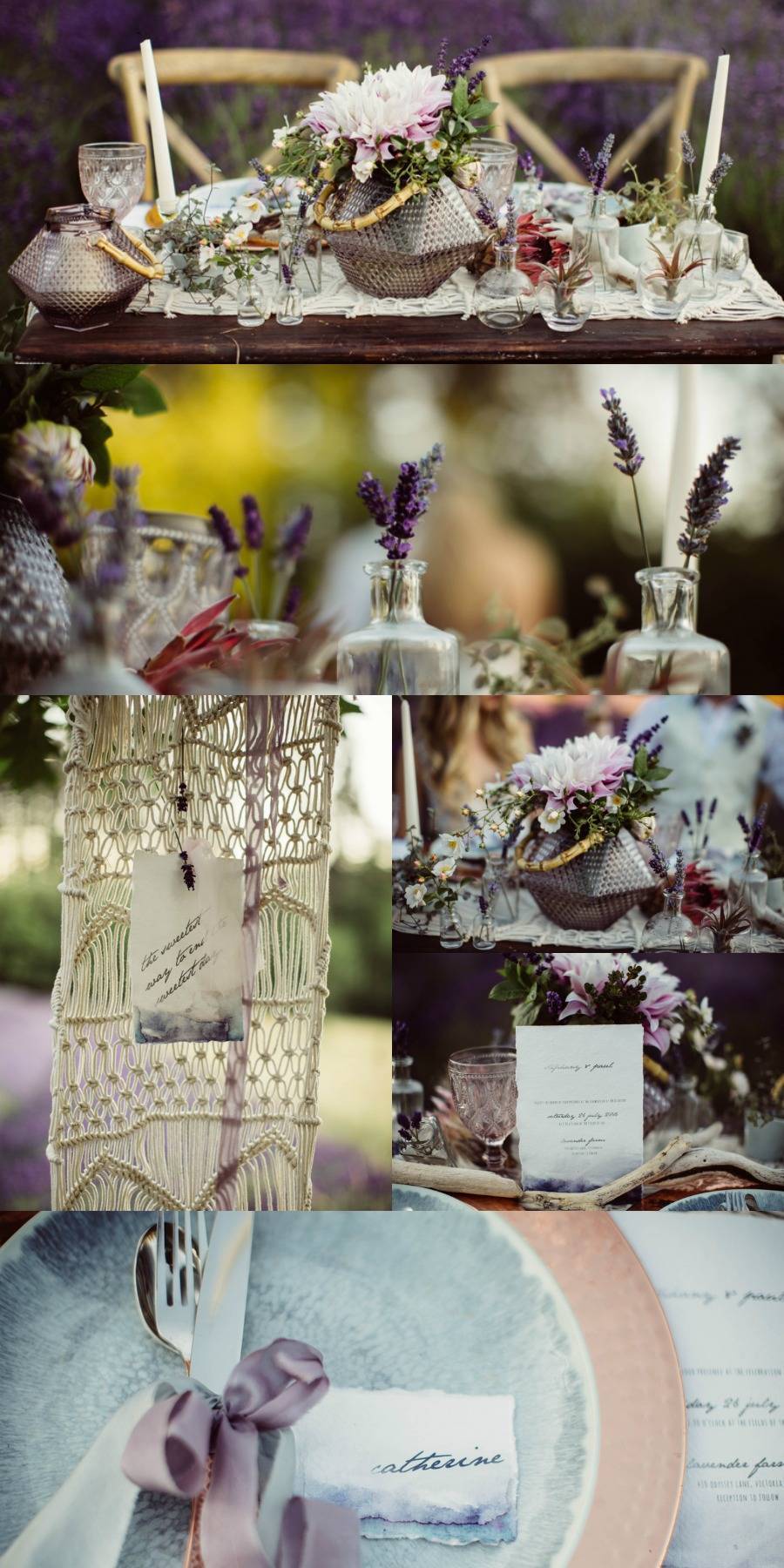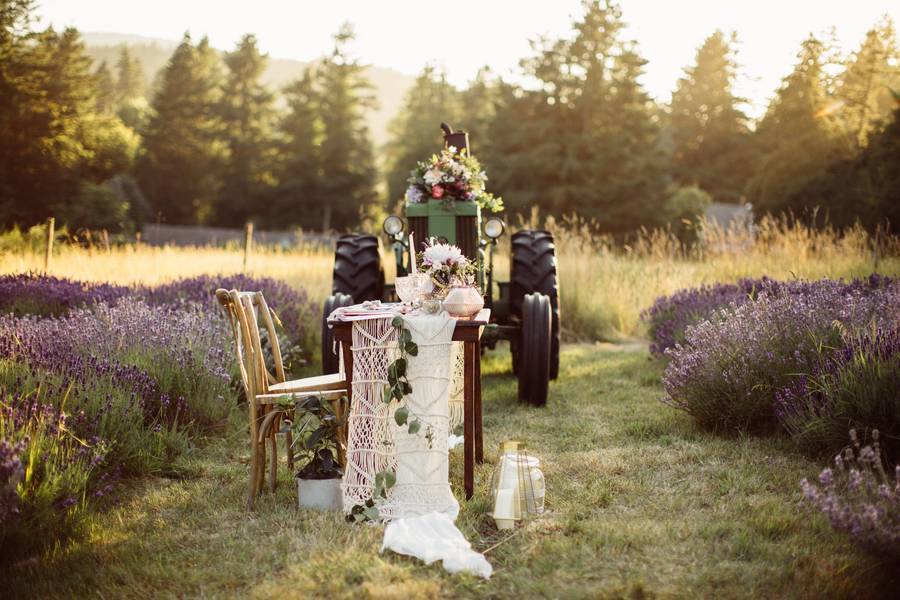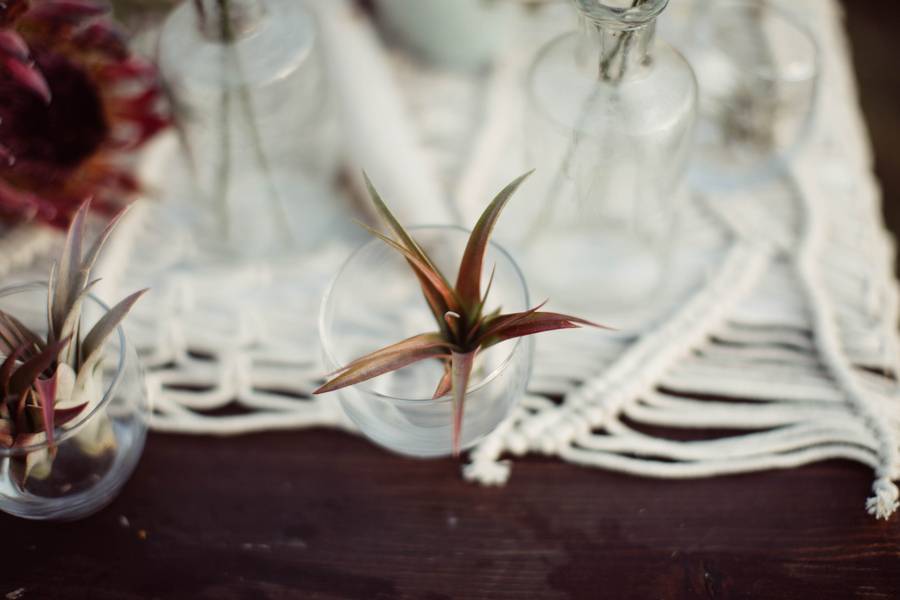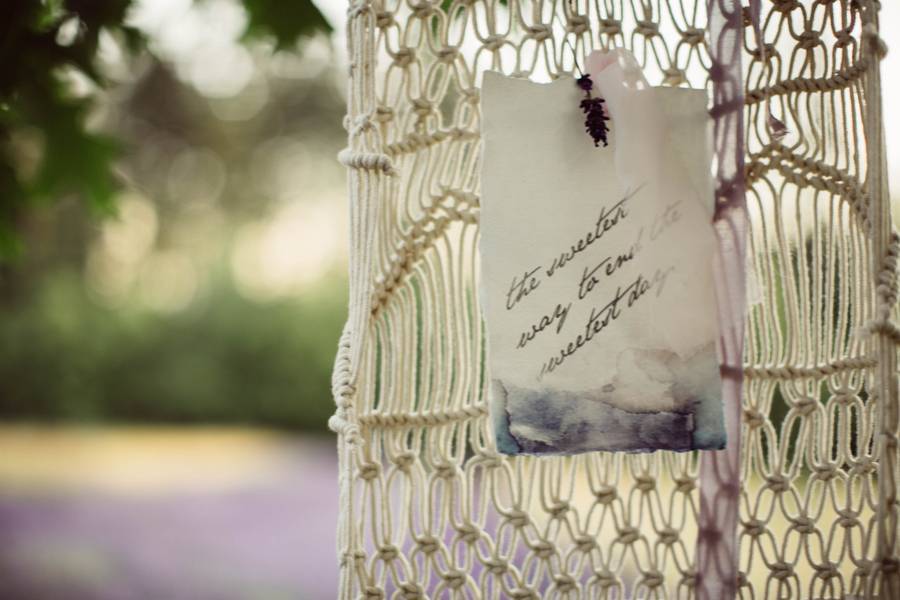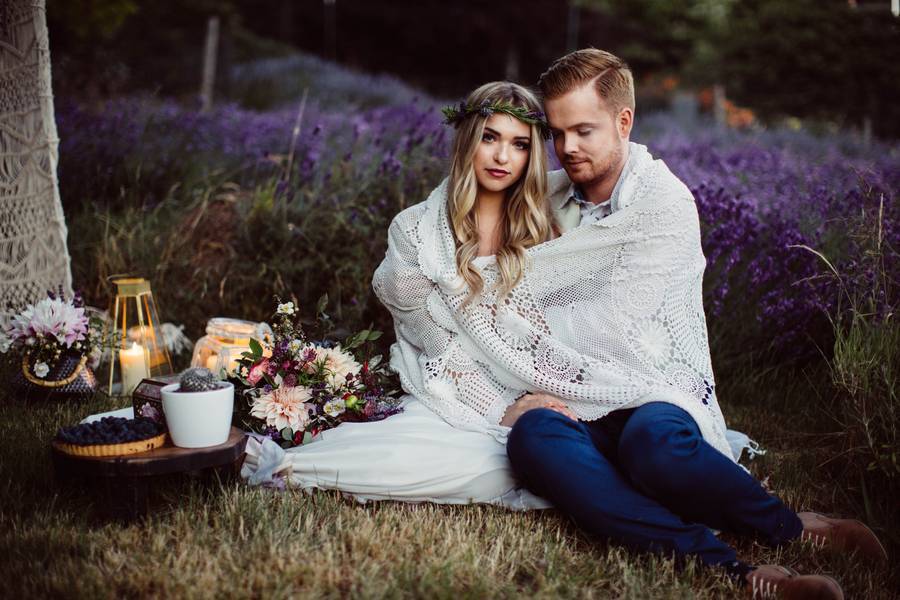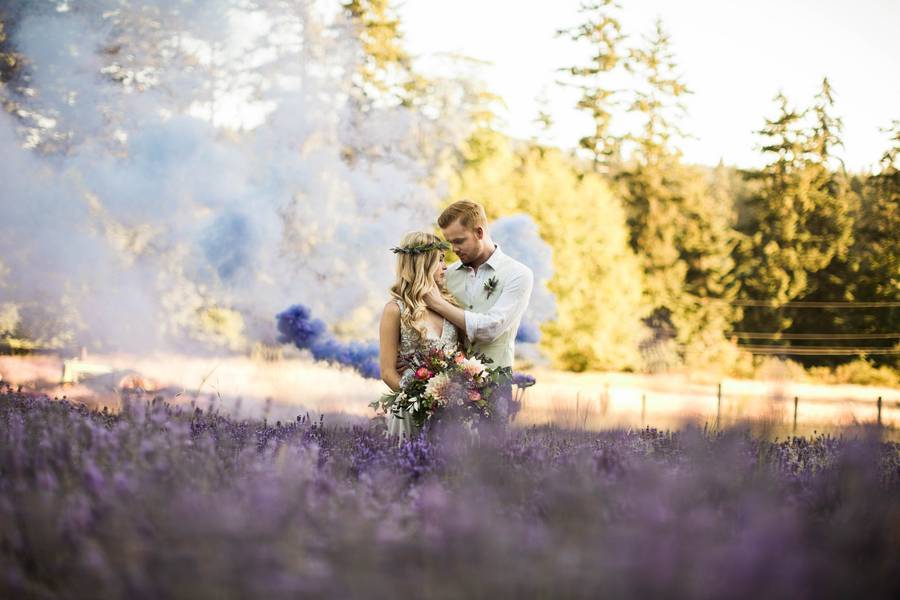 Vendors
Photographer: Rivkah Photography
Floral Designer: Lynda Marie | FLEURtacious | Couture Millinery
Makeup Artist: Privé Beauty Lounge
Hair Stylist: Studio 2 Hair Design
Event Designer: Trend Decor