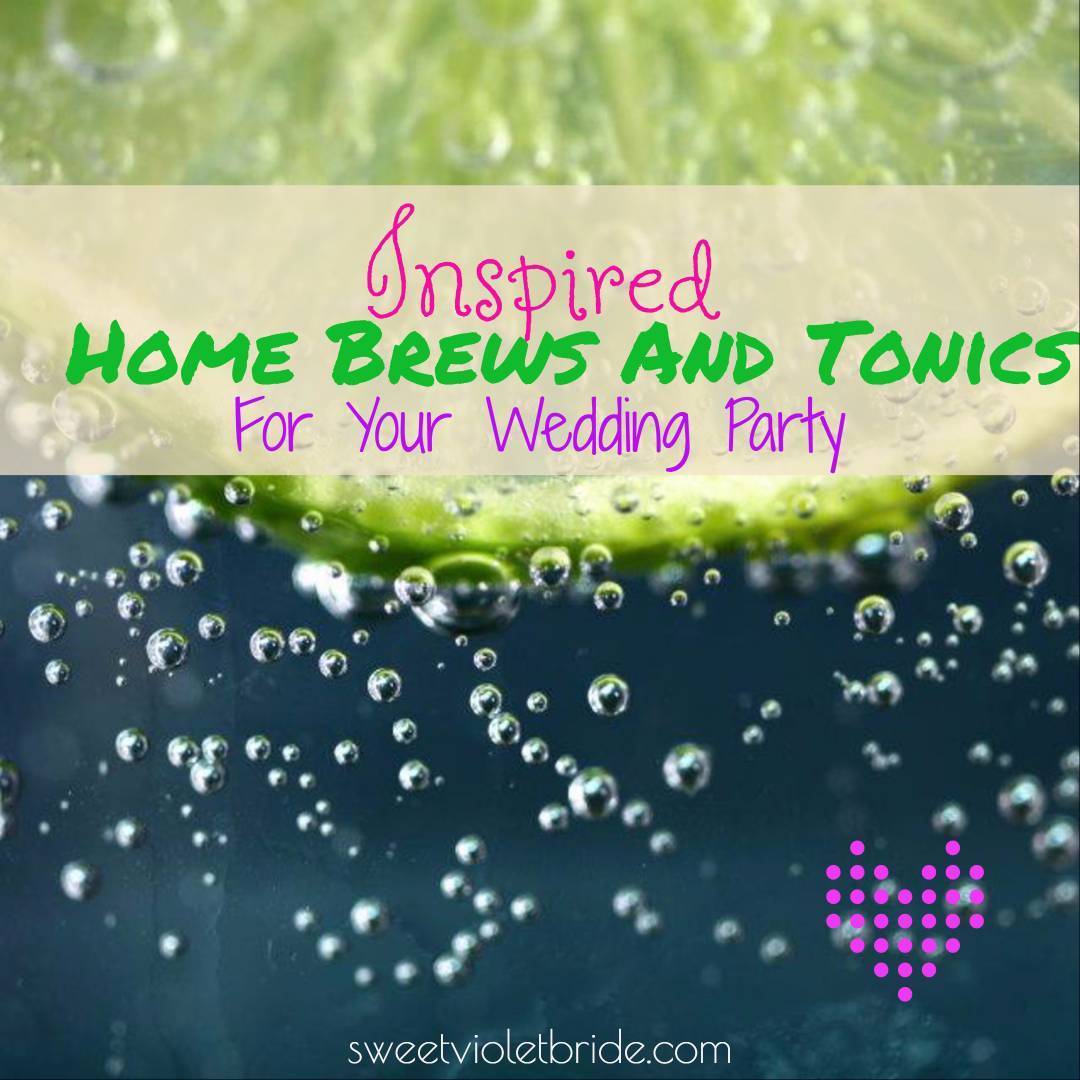 A drink that has been specially created for your wedding day can give your celebration an extra dimension. A friend of mine had a wedding in which her father-in-law created a specially distilled whisky for the event. My sister and her husband had friends who brought homemade dandelion wine, and at my own wedding my cousin created a blueberry kombucha tea. Specialty drinks like these, that take care and preparation, give your guests the impression that they are drinking something sanctified and exceptional. The tradition of pairing one-of-a-kind drinks with momentous occasions goes way back. For your celebration, think about ways to add some unique and sacred drinks to the menu. Here is some inspiration to get you started!
Home Brewed By An Expert
Do you know any home-brew experts? Ask them in advance to create a drink for your celebration. They will be honored that you enjoy the creations that they have worked so hard to perfect! A home-brewer takes pride in their product, and will love to be surrounded by people who compliment their drinks. Payment is a personal matter, and will depend on how close you are to your brewer. In the case of  the wedding with unique whisky, of course the drink was supplied as a gift to the couple. If you want to (and have time to) experiment with your own home brewing, hard apple cider seems to be the simplest to manage, for a beginner! Give your self plenty of time to practice and perfect.
Your Name Here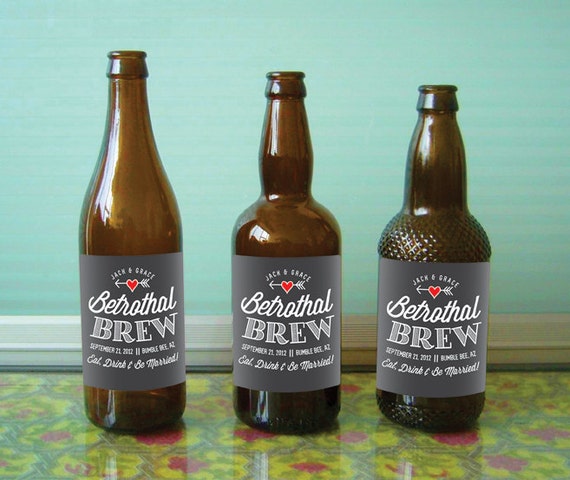 Order custom labels to mark your beer, wine, liquor, or hard ciders. The labels above are offered on Etsy, where you will find many graphic designers eager to create the perfect label for your day. When you are making arrangements be sure to think about putting together a few extra bottles so that you can keep them for anniversaries in the future!
Herbal Flower Cubes
Edible wildflower ice cubes make a great addition to the chilled mocktails, teas, juices and water that you serve. The cubes above are made with herbs that have healing qualities! Your guests will feel pampered and healthy.
Special Sangria
Fruity sangria is a convenient drink to offer because it can be made in large batches, and has that 'something special' air about it. Custom tailor your sangria recipe to match your wedding day. Think about what fruits and herbs are in season and can be sourced locally.
Pre-Made Fun In A Jar
Home made mason jar mocktails and cocktails are a fun way to go! Consider creating signature his and hers cocktail mixes in fun colors. This lavender and rosemary winter themed wedding included his and hers signature drinks bottled in reusable glass carafes. His: cucumber gin and tonic with rosemary. Hers: lavender lemonade and vodka.
Large Carafes Full of Goodness
Large glass drink dispensers filled with iced tea, herb and fruit infused water, and sweet lemonade will keep your guests hydrated! Herbal infused waters such as lemon cucumber, raspberry mint, or watermelon rosemary will give you and your guests lovely energy and a feeling of refreshment. Use cups that can be recycled, composted, or re-used to keep things eco-friendly.
Creating a wedding drink menu that is out of the ordinary will take thought and preparation. Do you know anyone who loves to create home-brews? Ask them well in advance if they would be willing to make a special drink just for your day. Customize tonics and cocktails to match your theme, and keep guests refreshed and happy! Have any other amazing drink ideas? Leave them in the comments below!