Many couples are opting to go more eco-friendly in their wedding planning. If being environmentally conscious is important to you, there are several easy and cost-effective ways to make your big wedding bash a bit kinder to the earth. Here are four ideas to get you started on the path toward a more eco-friendly wedding.
Choose an Outdoor Venue
If you choose an outdoor venue that already looks beautiful, you can have less decor and therefore create less waste. By choosing an outdoor venue, you will be making use of natural lighting instead of using electricity for artificial lighting for hours on end.  When the sun goes down, think about using candle lighting to create a warm and romantic atmosphere without the use of electricity.
Photo Source: Imagemakers Photography
Buy a Vintage Engagement Ring
Many shops offer beautiful pre-owned vintage engagement rings. Because these rings are technically used, they will not only be more affordable but will also save on the waste and destructive mining required to make a new ring. EraGem offers a great selection of antique diamond rings that would be perfect for a couple looking for something unique and earth friendly.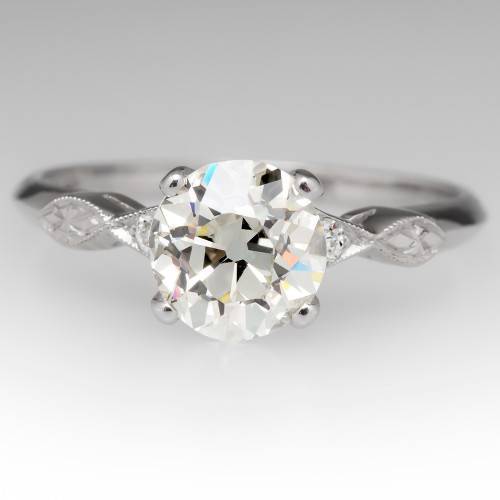 Reuse and Recycle
Do your best to reuse recycled materials when planning your wedding. Maybe you could make your decor out of repurposed jars, wood or other materials. There are so many creative DIY wedding decor ideas online if you are in a rut. If you plan to use disposable dishware at your meal, try to find easily compostable options so that you create less stress on landfills.
Photo Source: Somethingborrowedpdx.com
Stay Simple
One of the best ways to be eco-friendly on your wedding day is to stay as minimal as possible. Use light decor, and serve a simple meal that uses less dishware to decrease the amount of waste created. Brainstorm ways you to have certain items serve double-duty. For example, let your guests take home the table centerpieces as their favors. There are plenty of ways to have a great time at your wedding, without creating a big footprint.
Photo Source: Justine Milton Photography