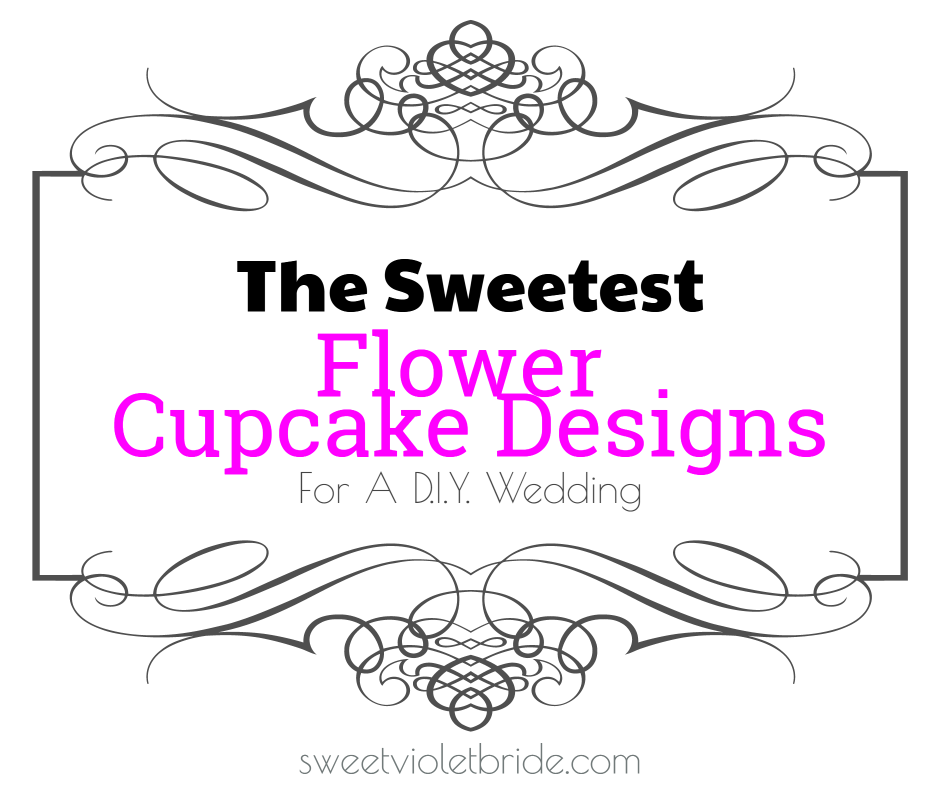 Are you going to serve cupcakes at your wedding? That is just what I did! It was fun to have bouquets of colorful cupcakes on my dessert table. If you are creating your own wedding desserts, you will need to practice. Turn cupcakes into floral bouquets with these sweet ideas!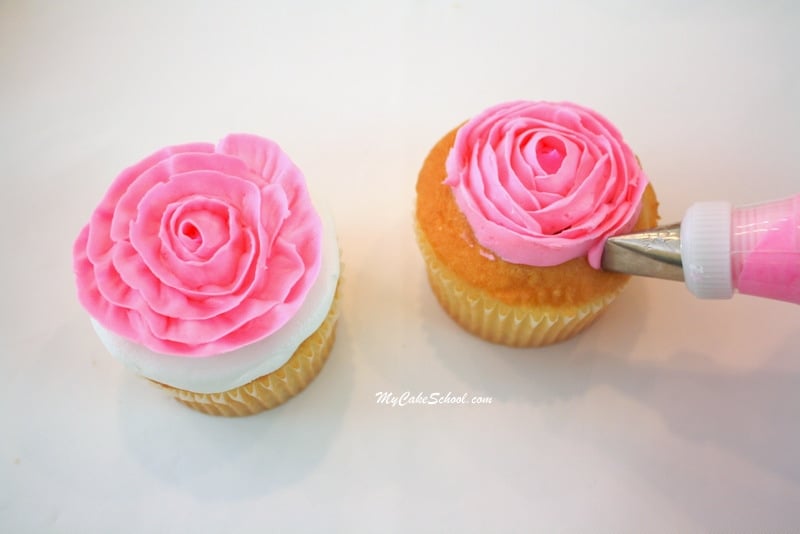 When you ice your cupcakes, expert confectionery artist Melissa D. of My Cake School recommends that you use a pipe tip 104 or a tip 12. These will give you the flattened petals that you see above, in varying shapes. You can read her full tutorial by following the link for the photograph!
The flower can look different depending on how you angle the tip. A wide angle will look like an open flower, while holding the tip perpendicular to the cupcake will make your flower look closed. Play with different angles as you practice. Your arms might get sore from holding the icing bag, but it is worth it. Does this count as a work out? Sure!
Create an entire bouquet by mixing and matching your icing styles and colors. Make this look like a floral arrangement by adding in some fake greenery. I love the soft yellows, blues, pinks and creams in the bouquet above.
You can anchor your cupcakes on Styrofoam spheres that have been cut in half.  Poke a skewer into the sphere, and attach this base to a circle of cardboard. Now you have a flower stem!
Not sure if you can manage creating a work of art with your icing? How about popping some of nature's own beauty on top of your cupcakes instead?
Flower cupcakes are not too complicated to master! Practice creating delicate petals far before the pressure is on. Your friends and family will enjoy all of your practice wedding cupcakes, and by the time your D.I.Y wedding week arrives you will be an expert. Choose complementary colors and have fun with creating mix and match bouquets. I'd love to hear about your practice designs in the comments section below!