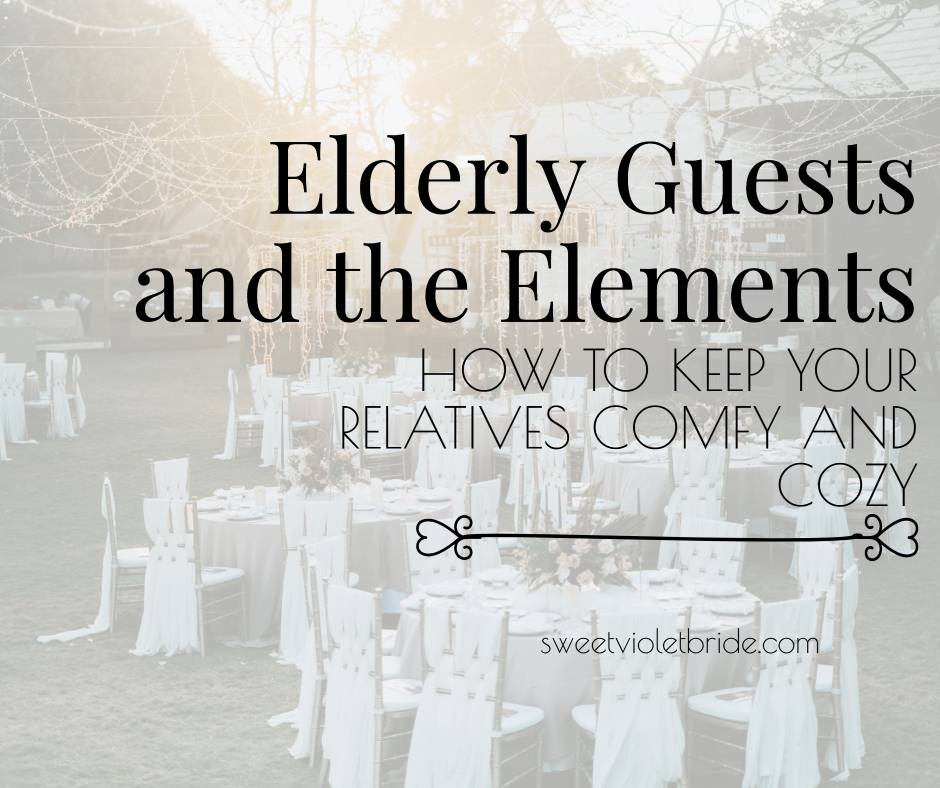 If a portion of all of your wedding will take place outdoors, you need to think ahead about elderly guests. Yes, being out under the stars or in front of the waves is romantic, but it can also introduce hardships to aging relatives. Cold temperatures, wind, rain, and sun can all affect your guests in ways that you might not think about. That's what we're here for! Read on to find out how you can think ahead to make sure that your cherished aunties, uncles, and grandparents are comfy and cozy throughout your entire event.
Consider the Worst Case Scenario
Take a look at average temperatures for the date and location of your big day. All of this information is available online, and it can be very eye opening! Look up what the average is, as well as the high or low. Make sure to check day temperatures as well as night time temps, if your reception will stretch into the evening hours. Then, use the extremes to plan ahead. If the temperatures could dip once the sun sets, for example, make sure you have heated spaces for guests available. That might mean renting a heating unit for your reception tent, for example. You may not need to turn them on, but at least you have the option.
Cushioned Seating
Place soft padding on the seats that your elderly relatives will use. If you are using assigned seating for your ceremony, it will be easy to ensure that your great aunt gets the padded seat. If, however, you are not using assigned seating, you could simply place a sign on the cushioned seats, thereby placing them in "reserve" for your special guests. Then, let your elderly relatives know to head to that seating area.
Put Yourself in their Shoes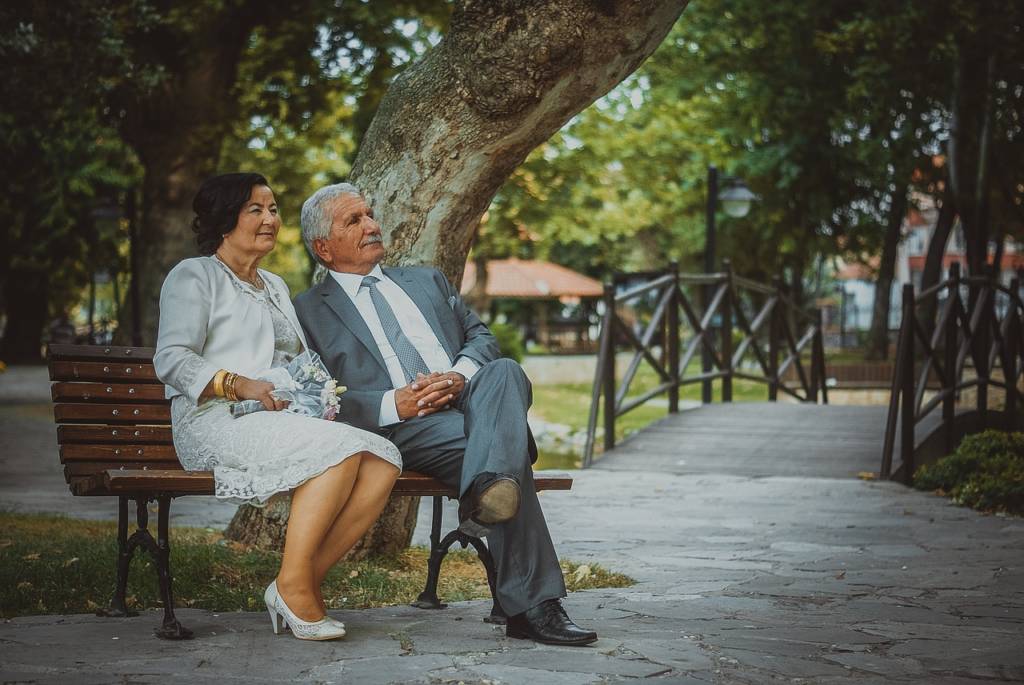 While indoor wedding venues are usually ADA compliant, and have to by law be accessible to those with decreased mobility, that's not the case out in nature. If you expect your guests to walk down an uneven path, move across a sandy beach, or navigate through rocky areas to get to your celebration, you need to think ahead. Yes, it might be easy for you or your college friends to make it to the alter, but what about your nanny who uses a walker? Make a list of guests with decreased mobility and then get creative. Put yourself in their shoes!
Being out in nature can be exciting and beautiful. However, for our elderly relatives it can be a challenge. If you think ahead about your guests' needs, you can be one step ahead. Did you find these ideas helpful? Let us know in the comments section, below.