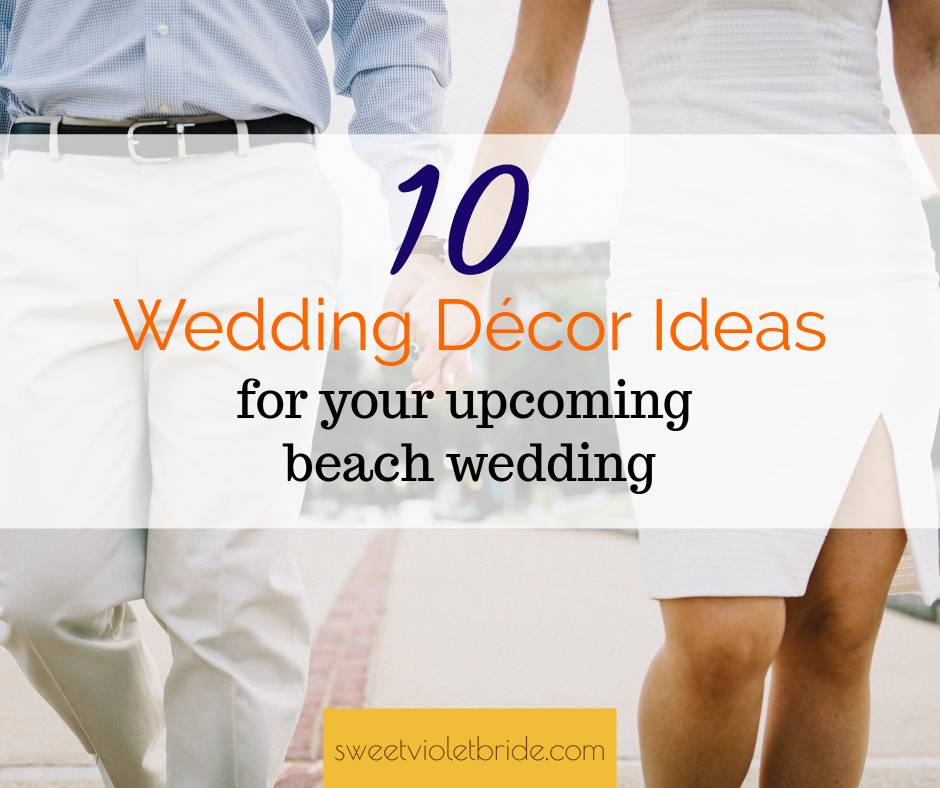 Summer is almost synonymous to beach weddings. So I prepared a round-up just for you. When it comes to planning your beach wedding, we often have different preferences. Though it's pretty obvious that our first priority would be the type of wedding dress to wear – like how I chose my Pronovias wedding dress that suits perfectly with my tropical bohemian beach wedding, there's more to it than just that! Some may go entirely DIY while others prefer professional help with the preparations, or a mix of both which is pretty popular these days – but what really makes a beach wedding stand-out? Here are 10 things you'll need for your beach wedding this summer that are both practical and creatively beautiful. Get your pen and paper ready coz' this one's going to be a handful!
1) Reception
We're all beach lovers here, right? So we obviously want our reception to be on the beach or near the ocean. Having a beach-themed reception set-up can be achieved through two main design schemes. First would be to incorporate nautical elements throughout the venue. And second would be to go minimal. Yes! Going simple and unsophisticated with your over-all venue decoration would highlight the most important things – the beach and your wedding!
2) Beach Wedding Dress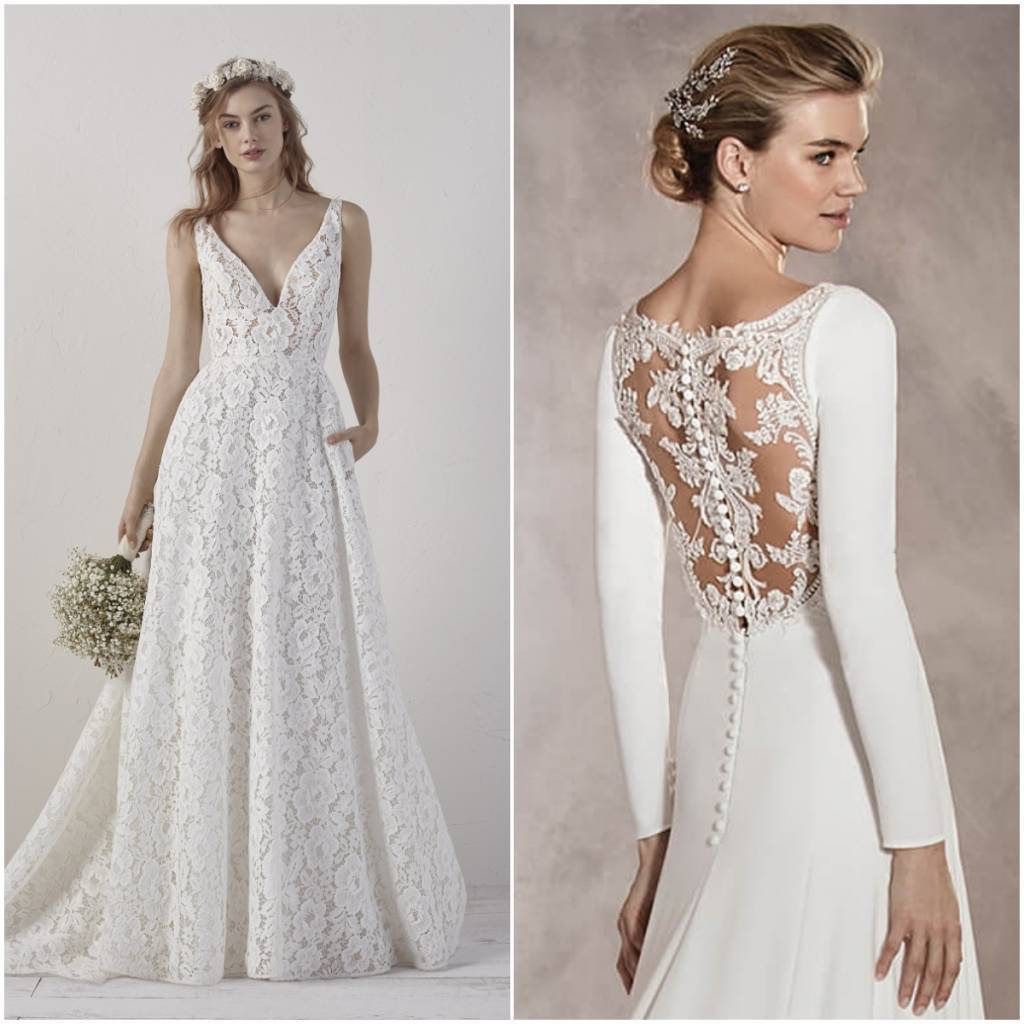 A boho bride can pick a sleeveless dress like the EINAT which is a very sensual and elegant dress with a very full evasé skirt, a natural waist and even pockets! A more traditional yet very modern bride who wants to be chic and gorgeous a long sleeved wedding dress would be just as beautiful! Add some wedding accessories like an elbow necklace if you want to go for something elegant or a floral tiara for a more natural look. You can experiment a bit with your bridal wear but never go too fancy or overwhelming. Going over-the-top with your wedding dress would flop the whole beach wedding theme and of course ruin the purpose of having a beach wedding.
3) Wedding Chair Décor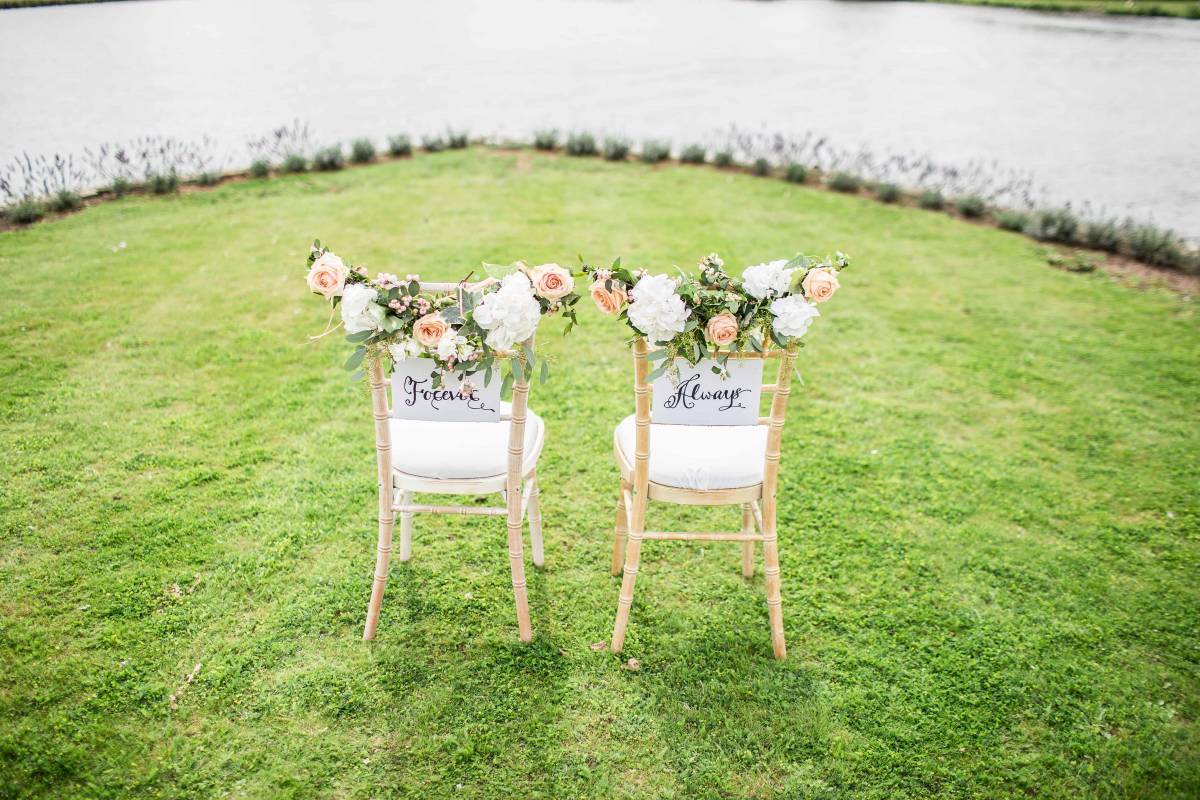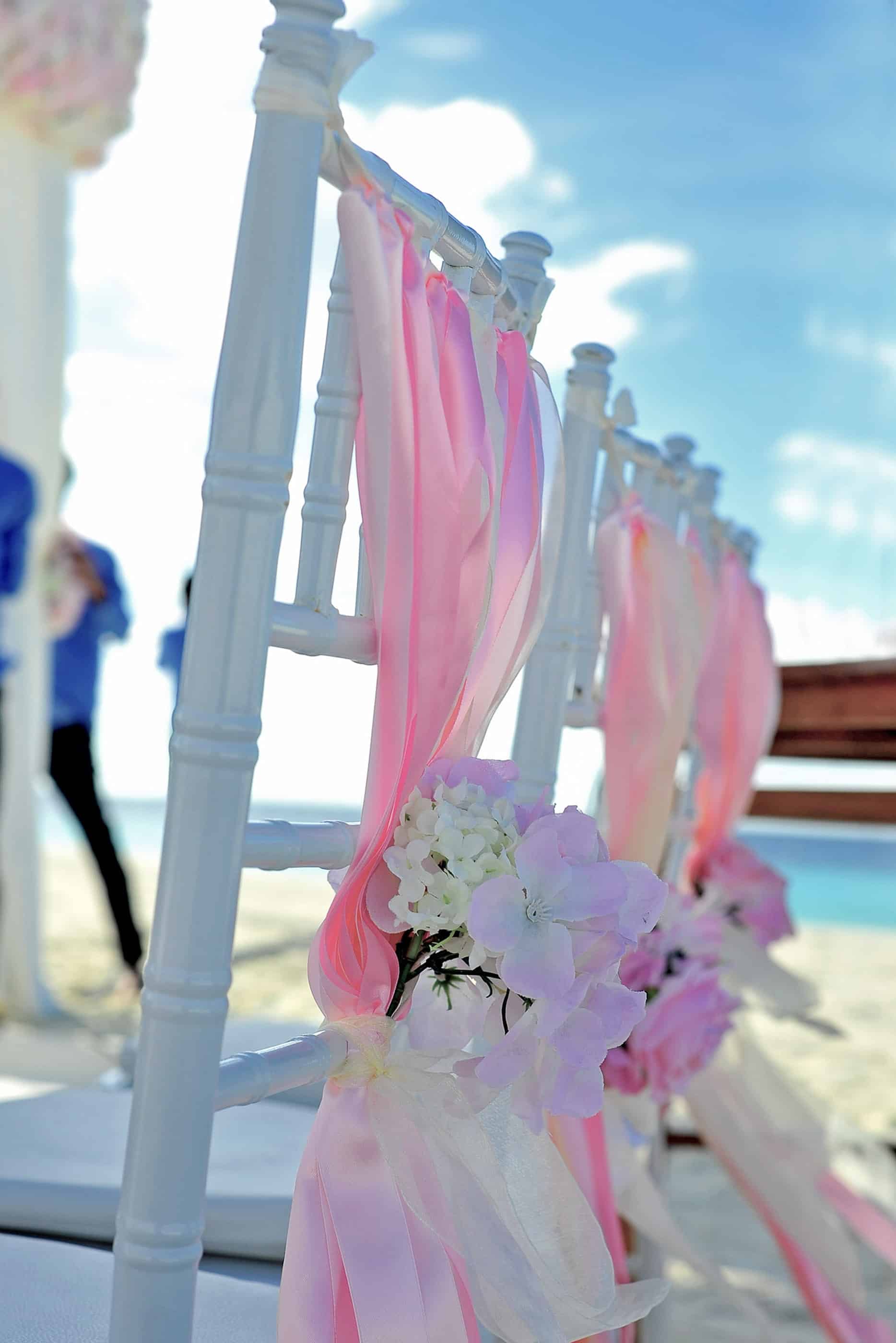 I guess this might be the most common way to have that beach theme going, while keeping a tight budget. Wedding chair décors are tremendously the easiest way to add nautical elements to your beach wedding while keeping it simple and natural.
4) Nautical themed Bouquet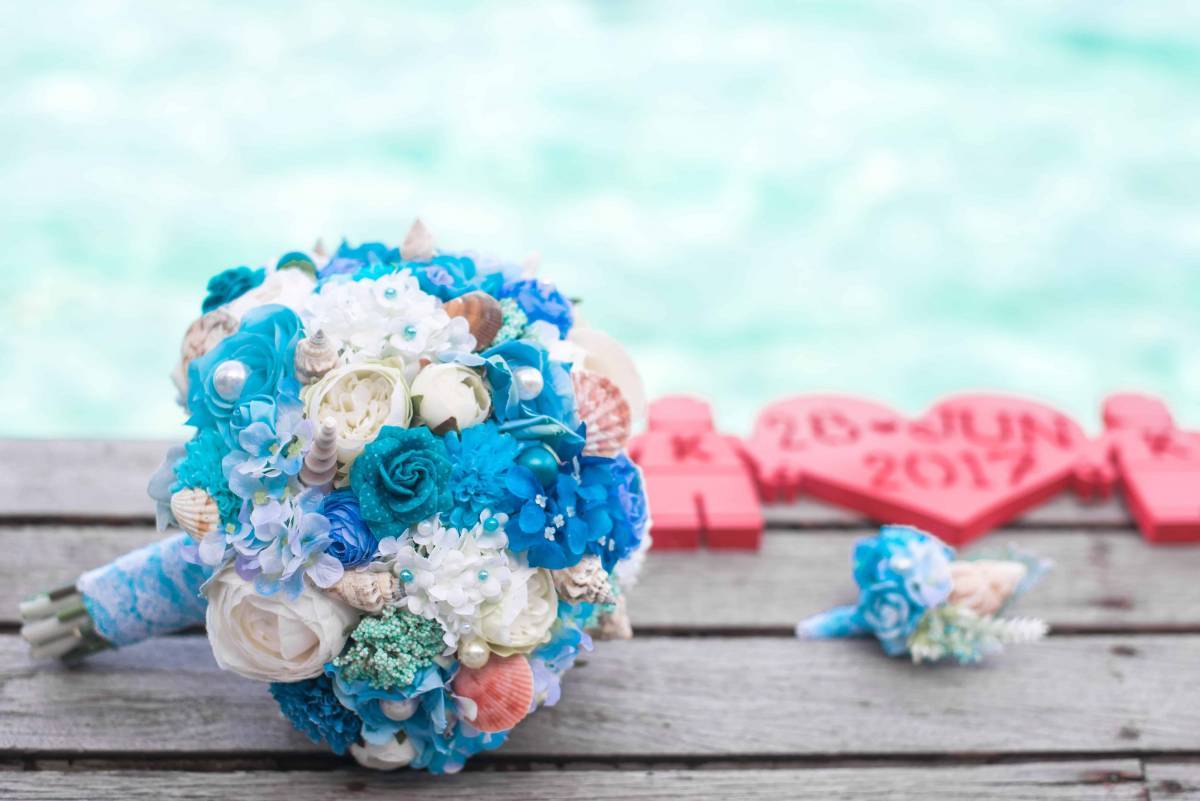 Nautical themed bouquets vary from having a few pearls to going all-out with shells and starfish amulets. Having a themed bouquet adds to the over-all beach wedding concept and makes your bridal look extra special.
5) Fans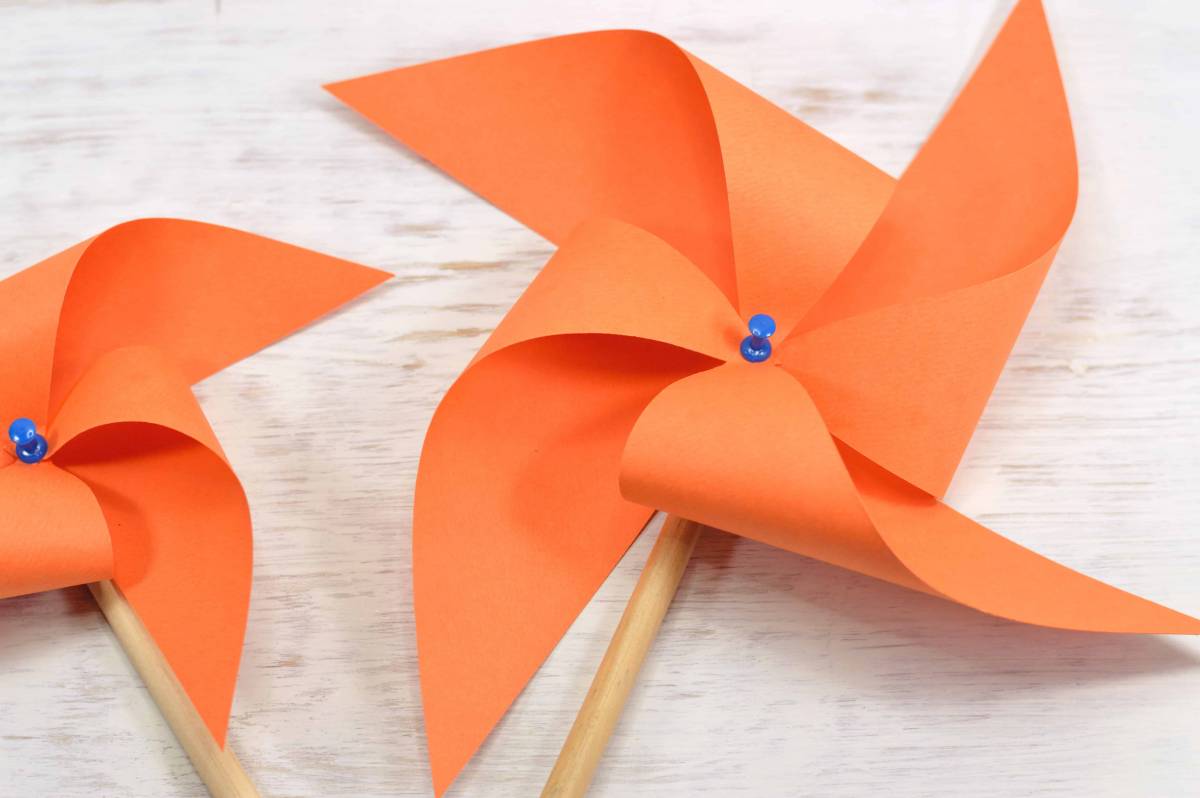 When planning for your summer beach weddings, you must consider the weather. Evidently, it would much expected to be scorching hot so to address this scenario, having fans as a convenient wedding décor is somehow practical.
6) Parasols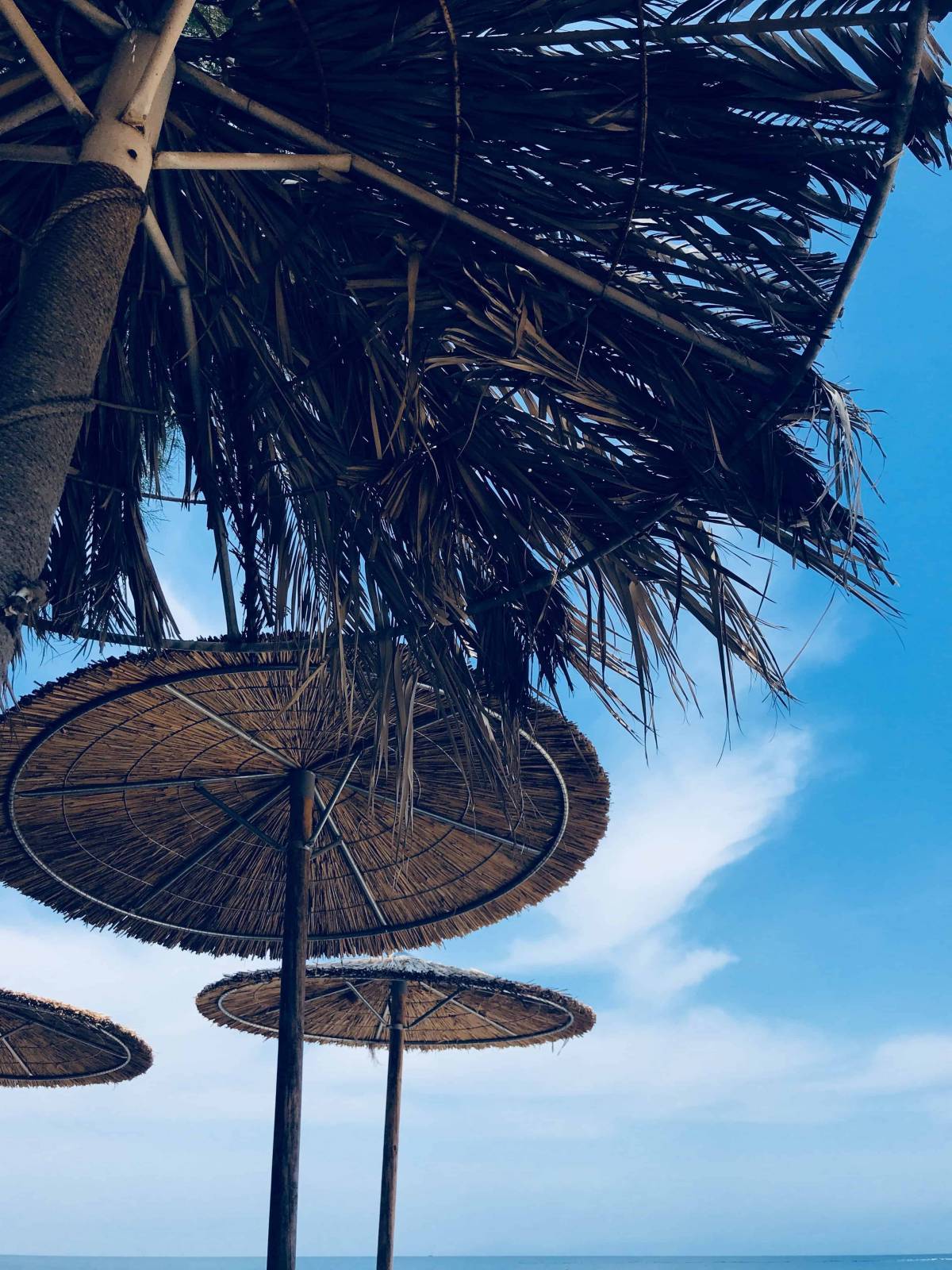 One of the iconic beach wedding décor for summer would be parasols. They are gorgeous and useful at the same time. Your guests can hide under these parasols while bearing witness of your bond in marriage.
7) Sandals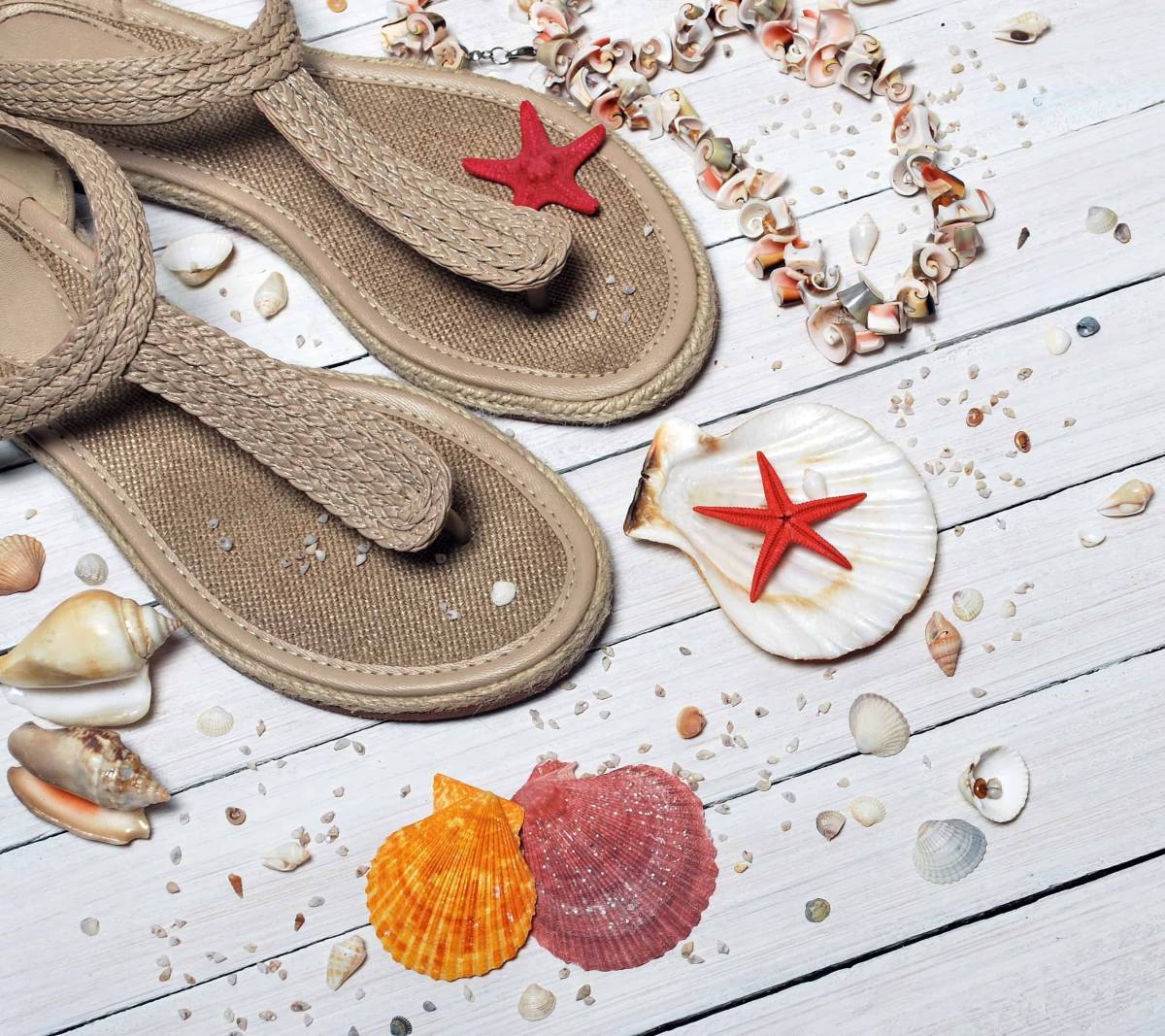 Of course, there's no beach wedding without sandals, right? Wearing sandals as a thematic piece would simply cohere to the entire beach concept and naturally be practical if you don't want to ruin your evening shoes.
8) Sunglasses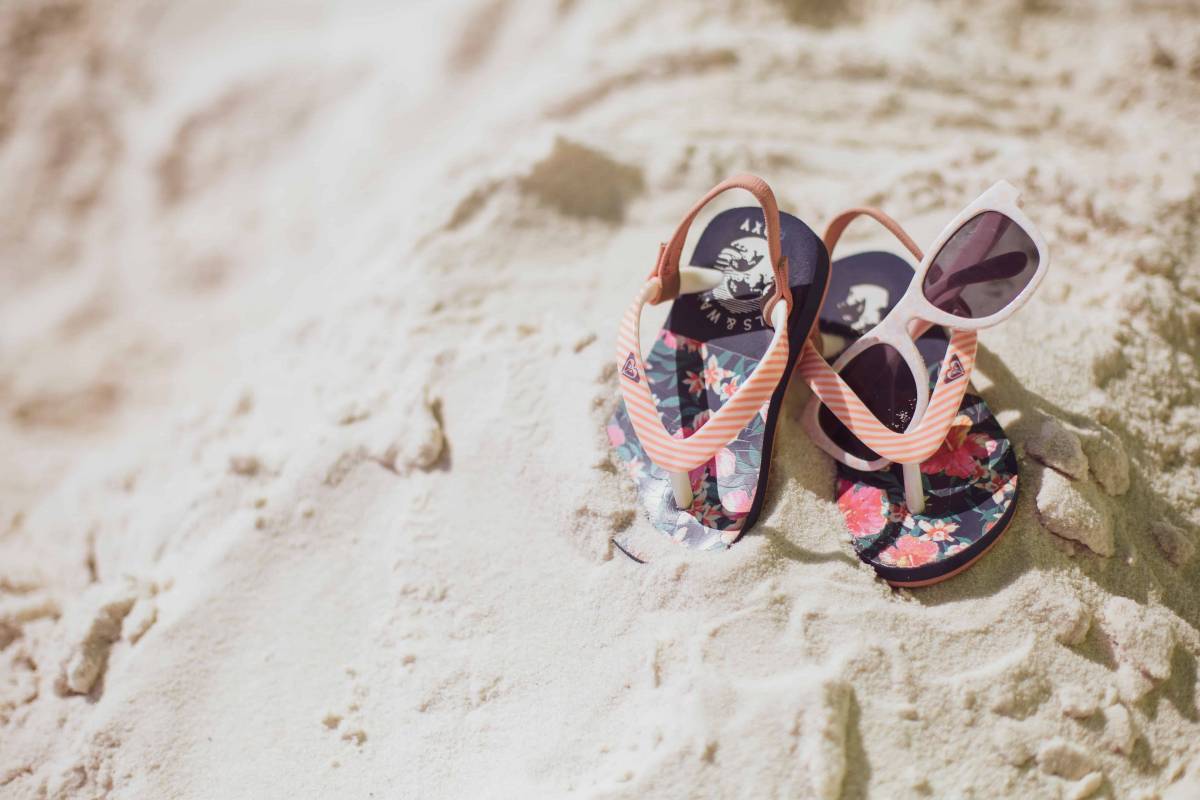 Most modern weddings have some kind of thematic concept for their wedding but as for beach weddings, sunglasses would pretty much slay! Perfect for summer, having sunglasses as a free giveaway will make your beach wedding extra fancy while being useful at the same time.
9) Seashells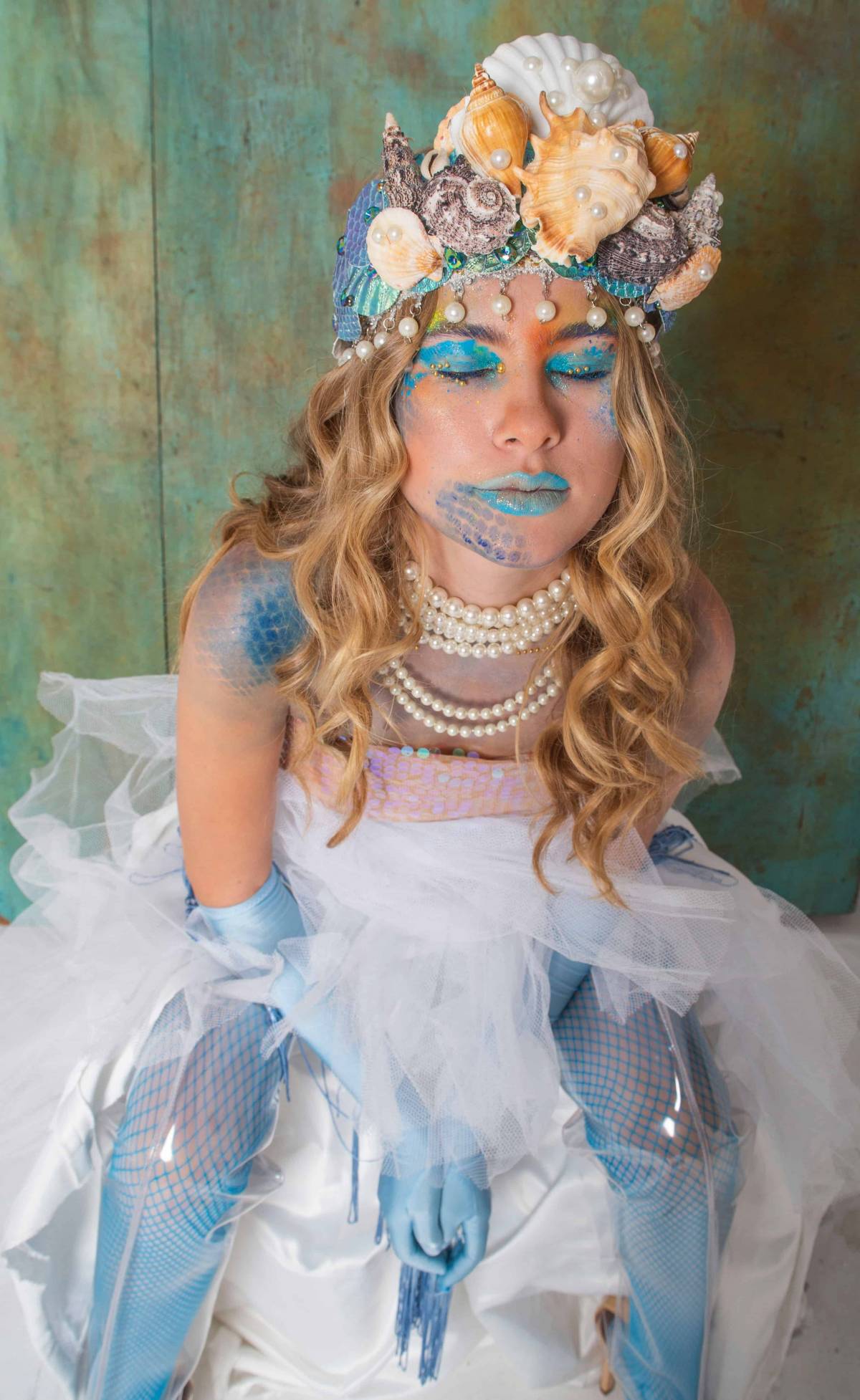 This may sound optional but for those who want to go the extra mile on beach wedding décor having seashells and sand castles as part of the decoration would definitely seal the deal!
10) Refreshments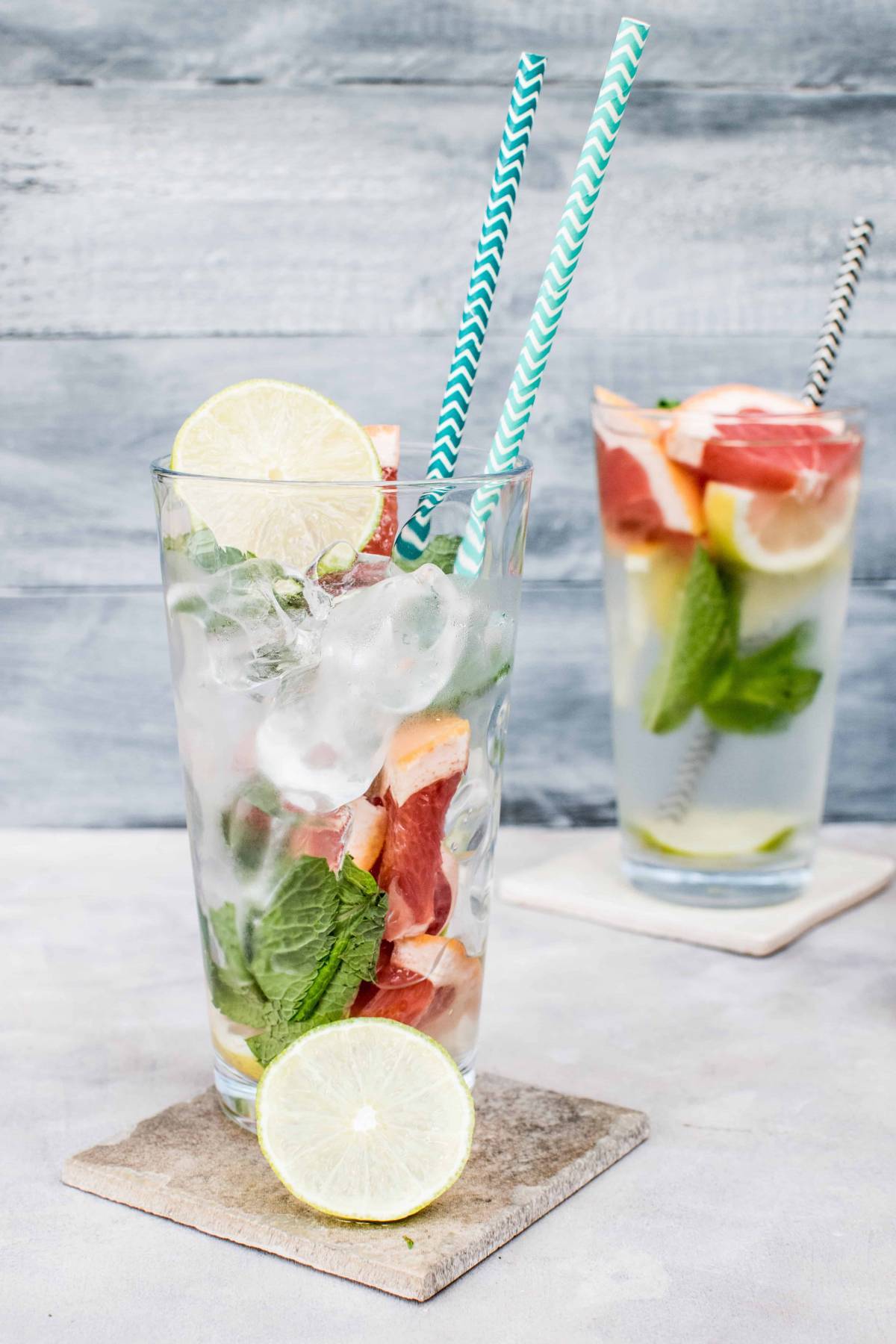 Last but not the least, don't forget about the refreshments! The heat of summer will easily heighten everyone's stress meter so serving ice cold refreshments would be a life saver! Quench their thirst with a glass of lemonade right before your wedding ceremony to extinguish the summer heat.