Happy Earth Day, Violets! I hope you're all enjoying and honoring the Earth with your gratitude today (and everyday!). I thought it would be the perfect occasion to share some tips for how you can make your wedding a bit more eco-friendly. Decreasing the impact of your event on the planet doesn't mean sacrificing style and as you'll see from the following tips, it can often also save you some money!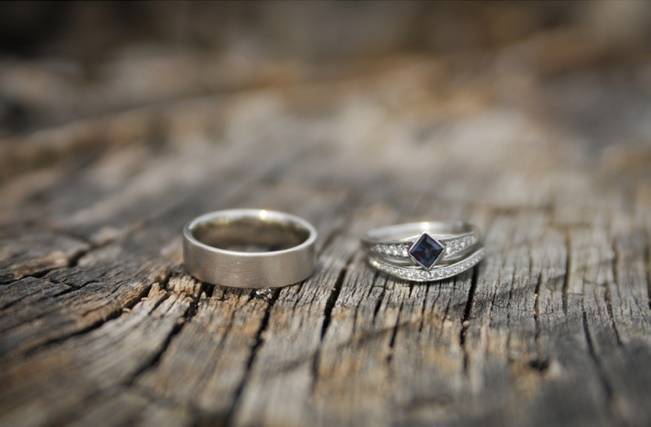 Eco Wedding at Woolman Hill, Dani Fine Photography
1. Use an eco-conscious jeweler who uses ethically sourced diamonds, gems and metals or recycled stones and metals. Family heirlooms and vintage rings are also a sustainable, less expensive option.
2. Use recycled, post-consumer waste or tree-free paper for invitations, RSVP cards, etc. as well as soy inks to reduce environmental impact.
3. Opt for virtual correspondence with guests as a paperless alternative to invitations, RSVPs, etc.
4. Consider hosting any wedding showers, bachelor/bachelorette parties or other events close to home to cut down on travel-related greenhouse gas emissions.
5. Green restaurants, vineyards, museums or art galleries are great wedding locations that are eco friendly and support the natural world as well as cultural awareness.
6. If you're considering a destination wedding, look for eco-retreat options that are available locally or choose a Green Globe certified resort.
7. Instead of buying off the rack, find a designer that offers eco-friendly gowns made from sustainable materials or choose a once-worn gown.
8. Buying vintage or having a family gown altered to suit your taste can make your wedding attire more green.
9. Find eco-friendly, vintage or handmade bridesmaids gowns.
10. After the big day, donate your wedding attire so that it can be used again.
These tips are from "25 Tips for a Green Wedding" by Kate L. Harrison, originally written for our magazine. See the rest of the tips in the Summer/Fall 2014 issue.