Looking for a wedding dress can be exhilarating, but also scary. The gown is usually such an important part of the wedding (determining the atmosphere or theme of the entire day), and there are so many options out there when we start shopping. Reality TV shows have brought depictions of this process into the popular consciousness, but this hasn't necessarily made us feel better: the gowns on those shows cost tens of thousands of dollars, and there's so much drama!
While thinking about dress shopping can make your head spin, here are a few tips straight from my time as a bridal consultant to help make sure you maintain your sanity, stay true to yourself, and even enjoy your search for the right gown.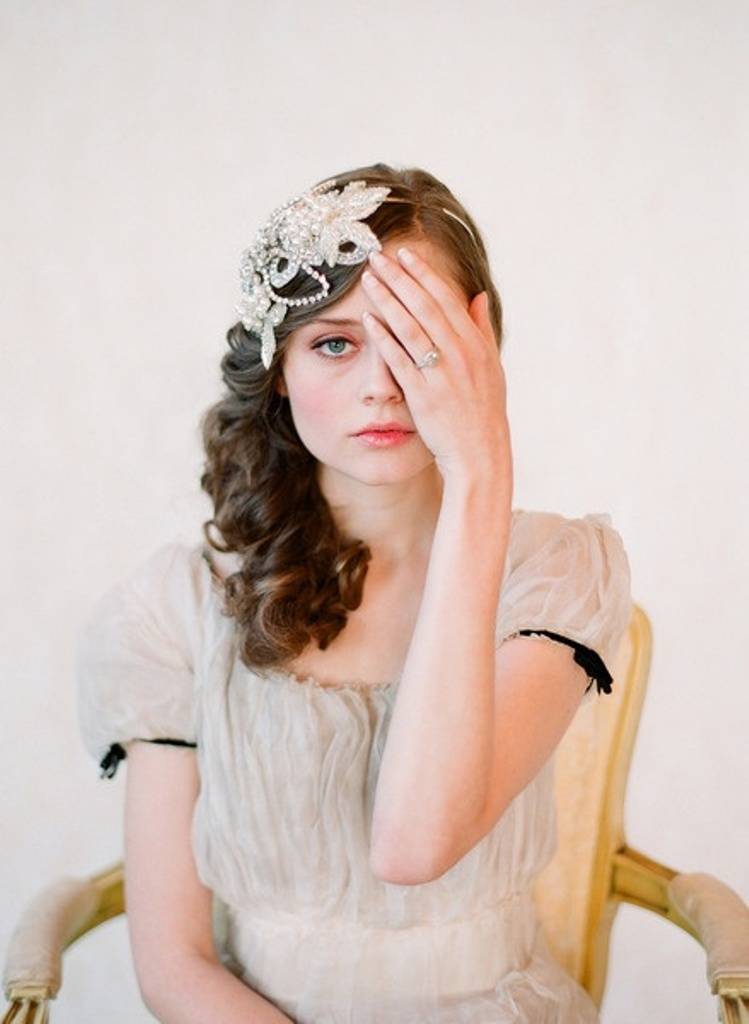 It doesn't have to be a "process." As fun as shopping can be, your end goal is to find your gown. Look for dress inspiration before you head to the store, but be willing to let your vision change if you fall in love with an unexpected gown. Brides are often surprised when they fall for one of the first dresses they try on. You may not need to visit every shop nor try on every dress to find "The One."
Trust Your Instincts. As soon as I zip a bride into a dress I can tell from her facial expression and body language whether or not it's one of her favorites. If your gut reaction to a dress isn't "yes, please," then take it off and move on to the next one. Don't worry about explaining why it's not the right dress for you, or worse, trying to convince yourself you like it. Trust your first impressions.
Befriend Yourself. On TV, brides often show up for appointments with a huge entourage. This can be great fun, or a massive disaster. Know yourself and plan your shopping trip to suit your personality. Before you summon twenty of your closest friends, make sure you have a good idea of what you want (they may have twenty different opinions), and be ready to stand up for yourself (if you feel pressured to buy something you don't want). If you decide to bring a crowd, choose friends and family who are committed to helping you and are focused on making it a fun experience. Some brides are happiest with a solo (or mostly solo) first appointment, picking out a few favorite gowns before returning with a crowd of supporters. Arrange your shopping trip to be a peaceful, exciting time.
Plan Ahead. Ready to try on dresses? Choose a shop you've heard good things about (helpful staff, pleasant atmosphere, and so forth).  Make an appointment to ensure they'll have staff available to give you undivided attention. Many bridal shops carry samples of gowns that you'll need to have made to order, so make sure you give yourself plenty of time before the wedding to order and alter your dress.
Still feeling stressed about finding the right gown? Take a deep breath and let go of any preconceived notions. Think about what matters most to you on the big day – it's about so much more than what you wear. Don't be weighed down by other people's expectations: maybe it's not your style to cry or "feel chills" when you find a great dress. That's ok. Remind yourself what's important to you, and take as little or as much time as you need to find a gown that makes you feel gorgeous.

Photo: Twigs & Honey, Elizabeth Messina