Rolling fields of wheat, cheerful pops of yellow, summery bouquets and moody storm clouds made for a sweet country wedding for Leah and Jordan! They held their summer ceremony under a gazebo at Clymont Hall where their family decorated with flower baskets they grew themselves. The yellow and grey color scheme was carried throughout the day from the ceremony to the bride's grandparent's house where they had a photo session. Gorgeous storm clouds filled the sky adding to the natural color scheme. The rain poured just as they headed to their reception hall, also decorated with beautiful yellow flowers. "I grew up on a farm, and Jordan's family also had some farming background as well so it was the perfect location for us! It was so beautiful with all the wheat fields, large trees and old barns," says Leah. Melanie Bennett Photography is behind the lens.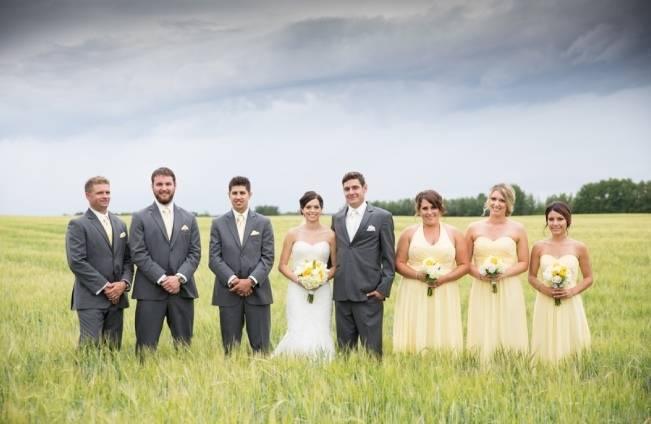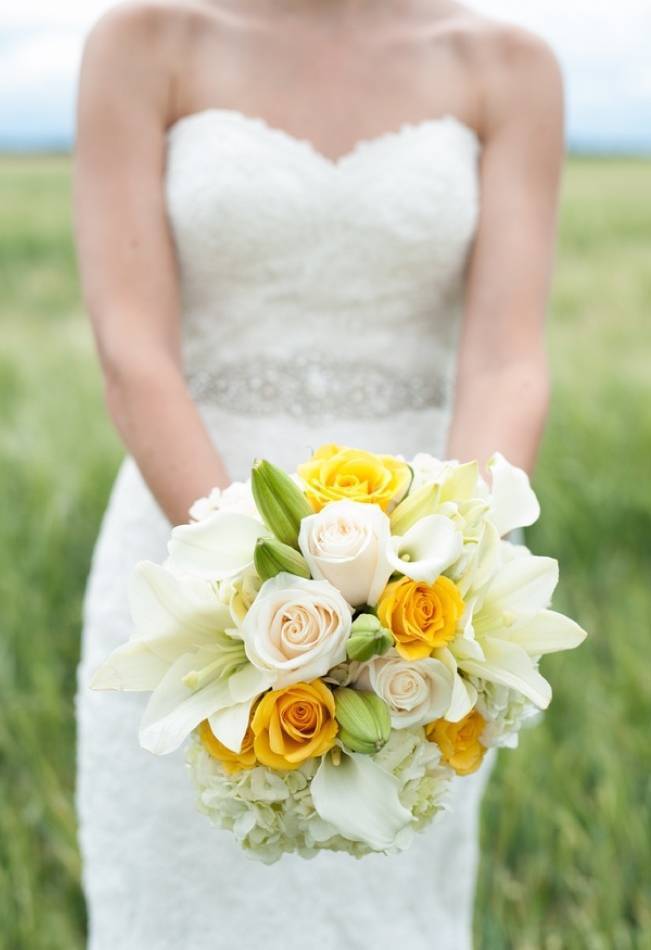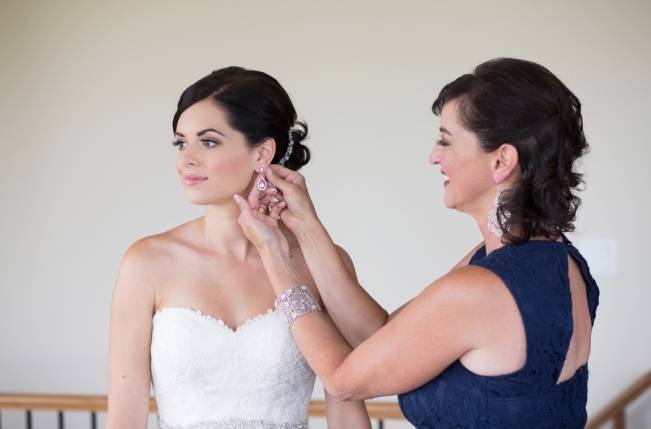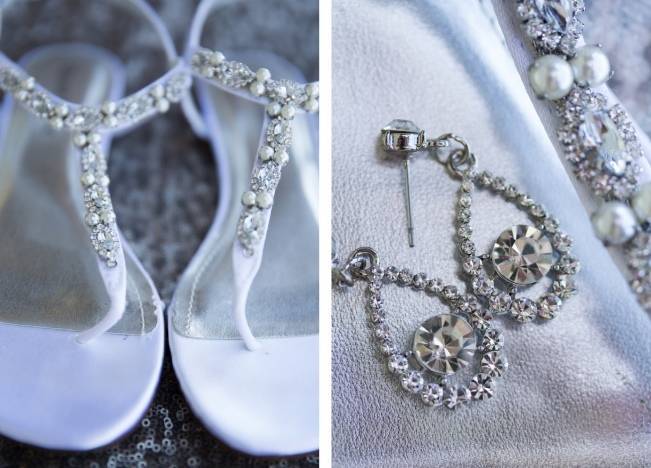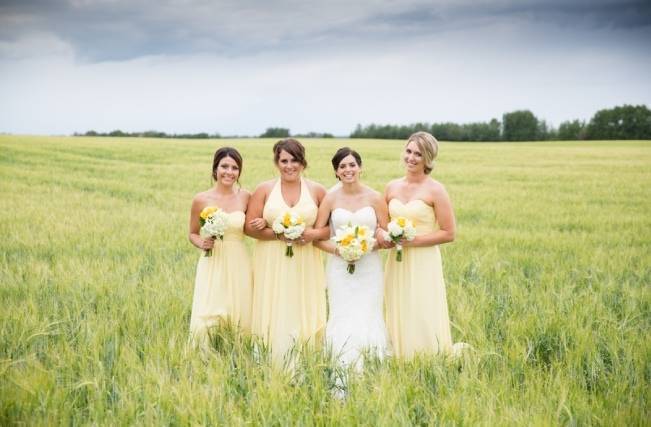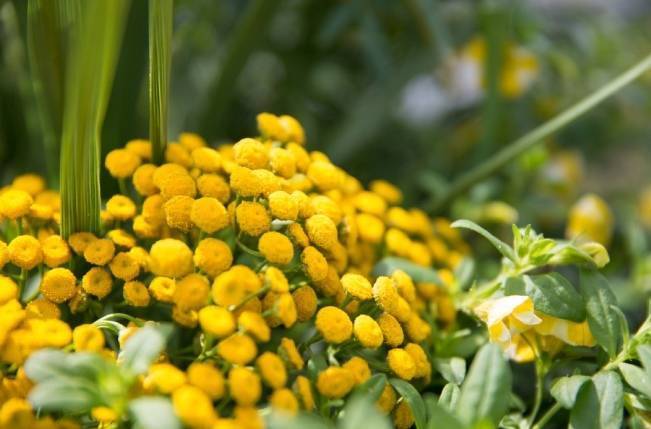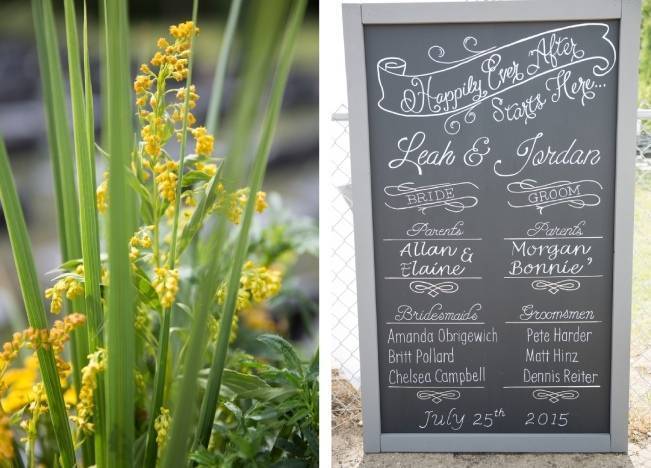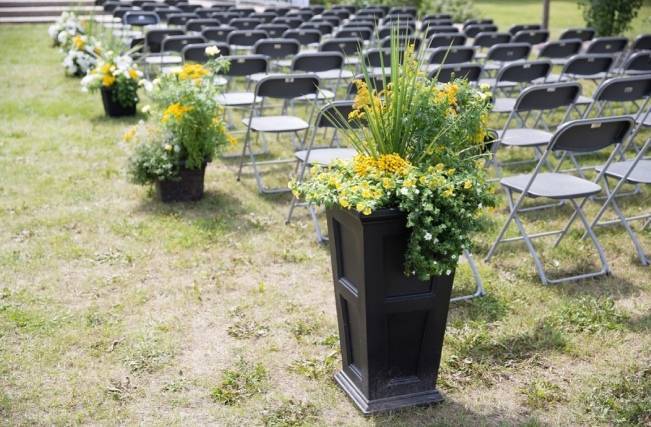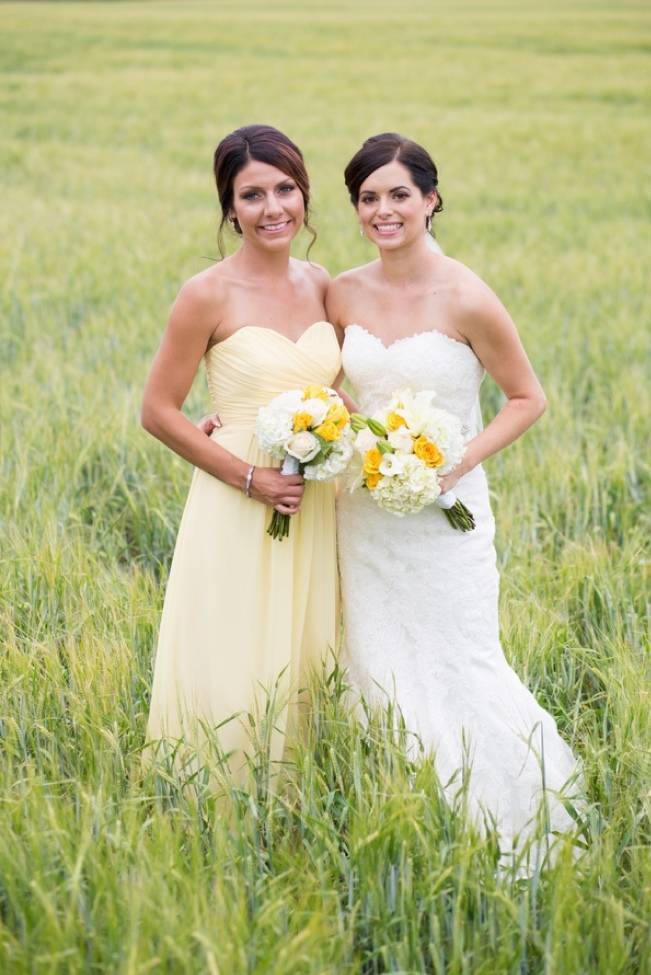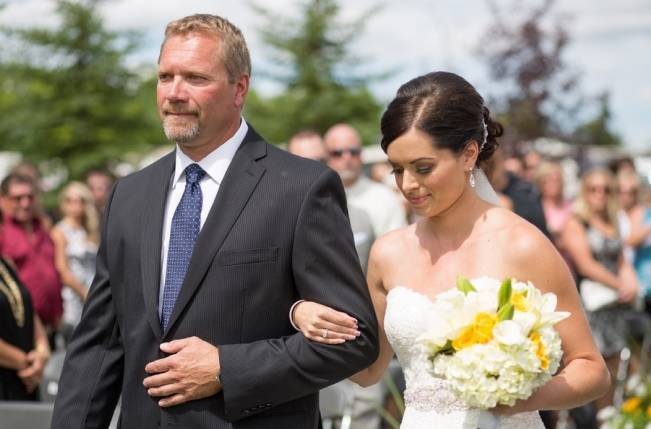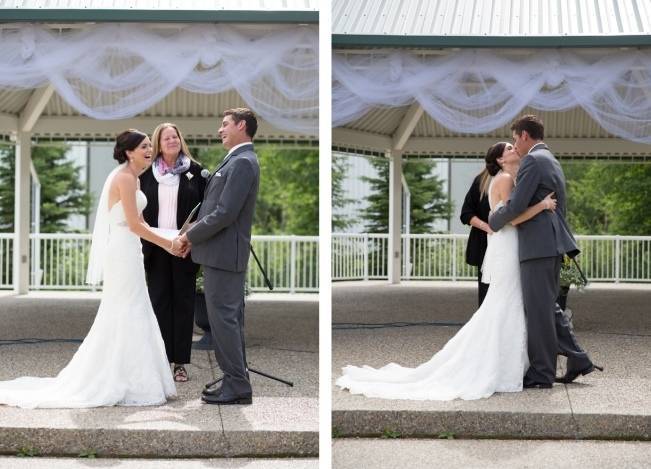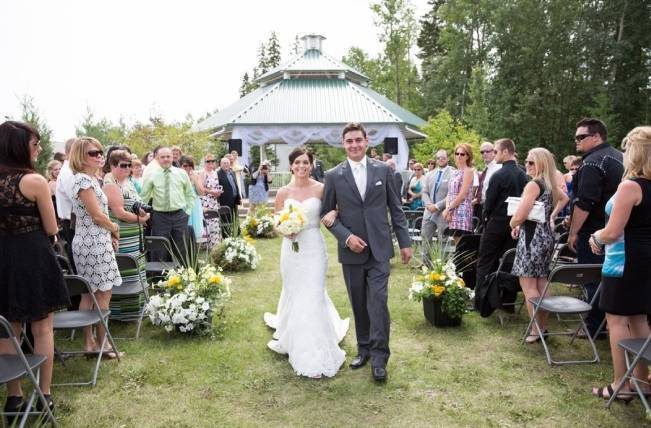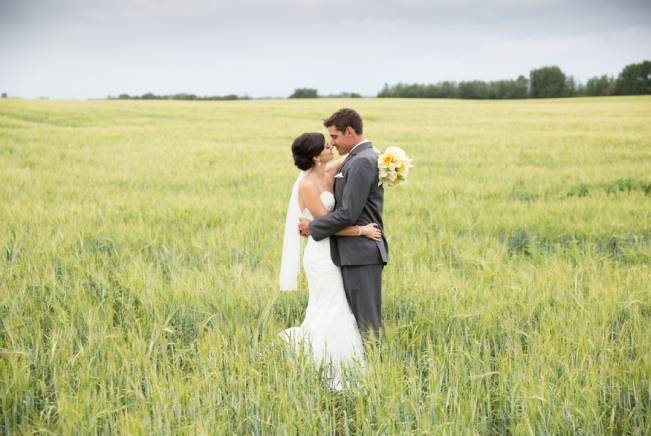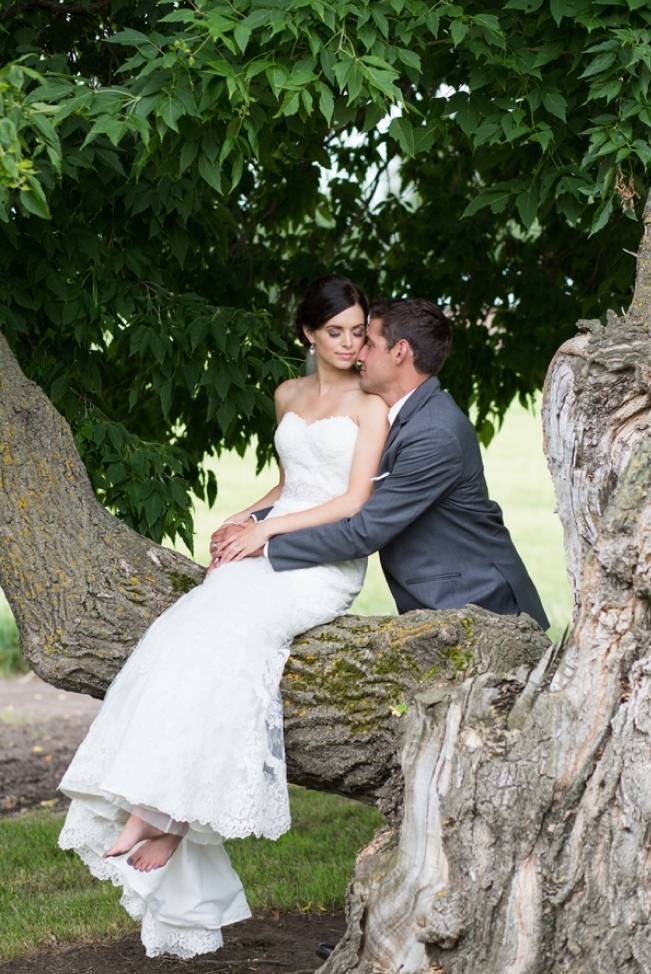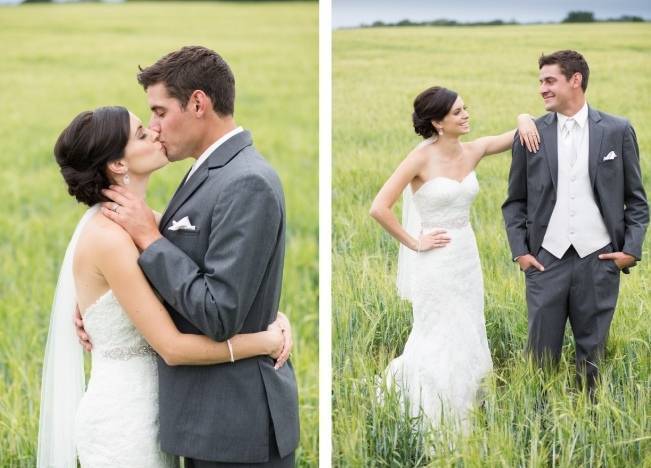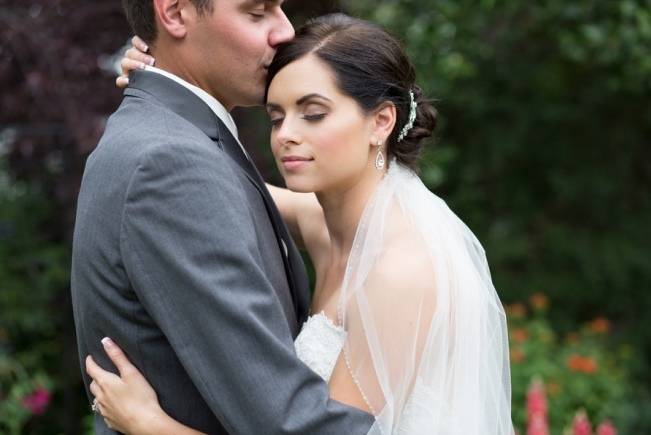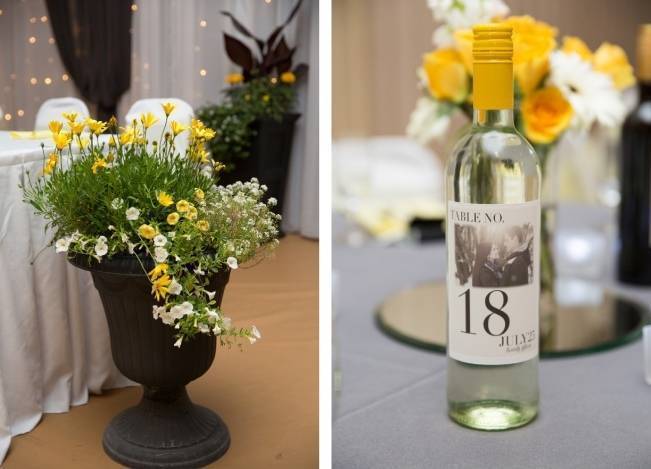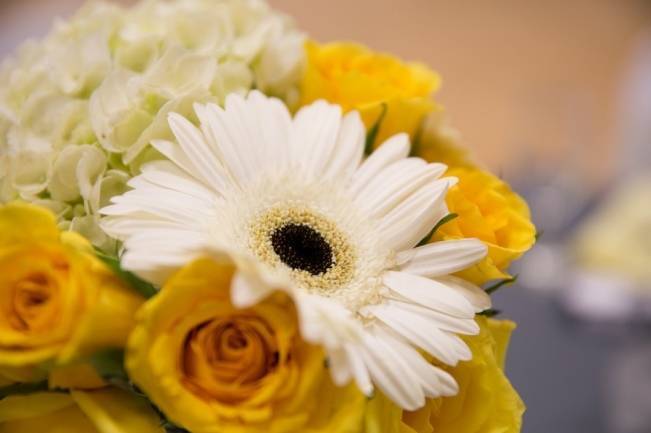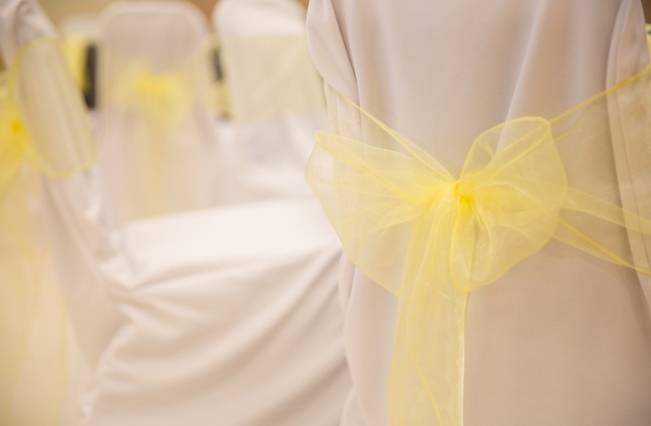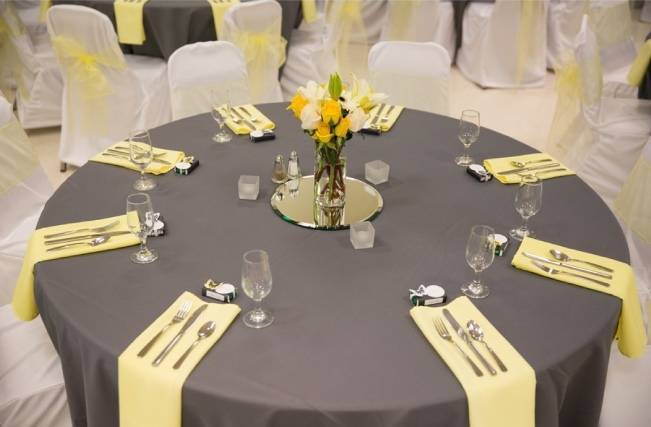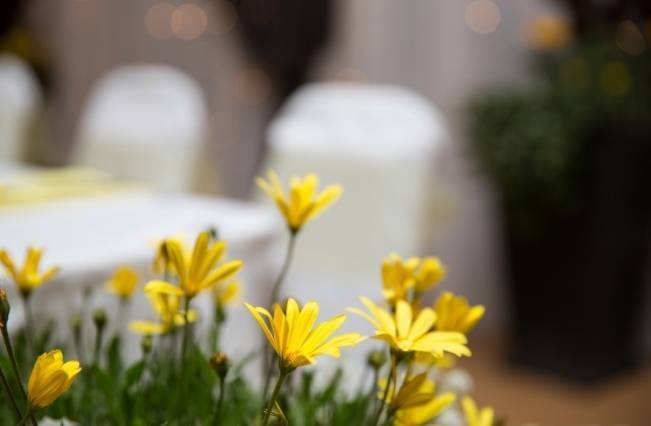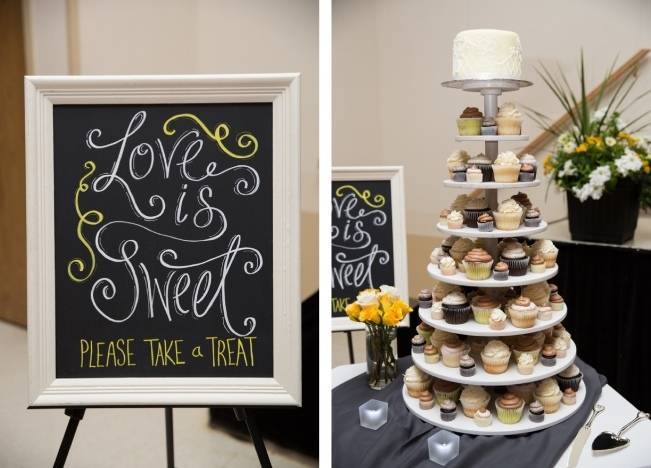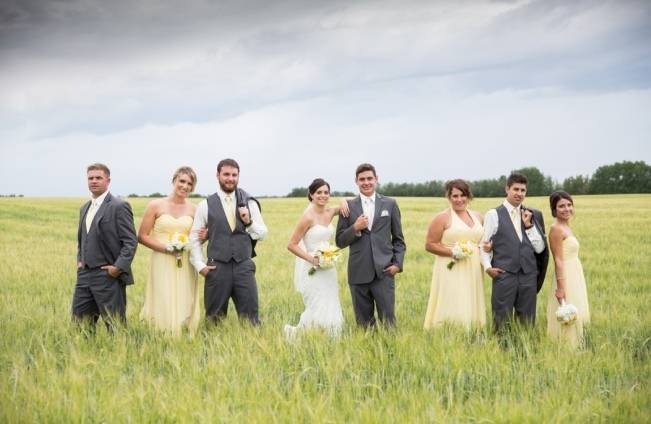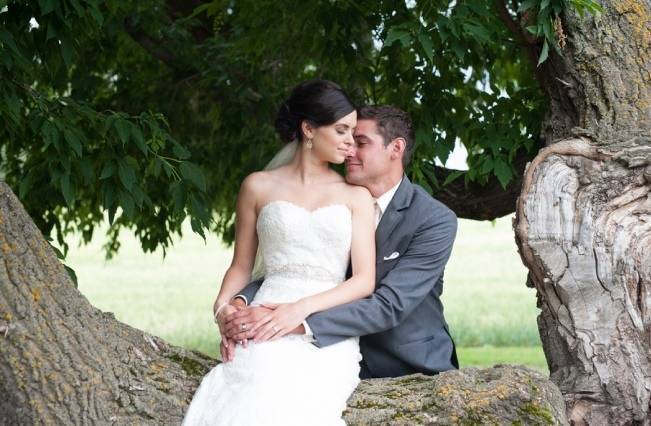 From the Bride…
Before the Ring:
Jordan and I grew up in a small town and had known of each other in high school but we both had different groups of friends and interests. In 2011 I was waitressing at a local pub and Jordan would come in after work sometimes with his coworkers. After a while, I began to notice he was coming in more often and would sit in my section every chance he could. We started talking a lot and getting to know each other, and he would pick me up early in the mornings after my shift ended. He would sit with me while I did my cash out then drive me home. We started dating shortly after.
The Proposal Story:
Jordan proposed end of August 2014 while we were camping with friends. We had recently purchased a side by side and were about to head out quadding for the day when Jordan asked me to put the registration in the glove box. As I opened the glove box, a gorgeous ring was sitting inside. I was so shocked! He got down on one knee and asked if I would spend the rest of my life with him as his wife and I said yes right away! He was so nervous that he was shaking and we had a good laugh about it afterwards.

Photographer:  Melanie Bennett Photography / Cake Designer: cake affair / Reception Venue: Clymont Hall / Bridesmaid Dresses: Davids Bridal / Makeup Artist: Melissa Bell Makeup Artistry / Submitted via Two Bright Lights