Vermont has to be one of the most naturally beautiful places to have a rustic barn wedding. This July, Lauren and Jonny were married in Burlington and then followed with a reception at the West Monitor Barn in Richmond, Vermont. These shots by Ampersand Wedding Photography are so fresh, summery, and joyful! I love the vibrant fuchsia, purple, purple, blue, and green colors in the bouquets. The natural taupe bridesmaid dresses were a perfect complement to the bold blooms, and each of them wore a different color shoe from the bouquet. So pretty and fun! Be sure to check out the creative guest book alternative and fresh herb place settings below, as well as Lauren and Jonny's story.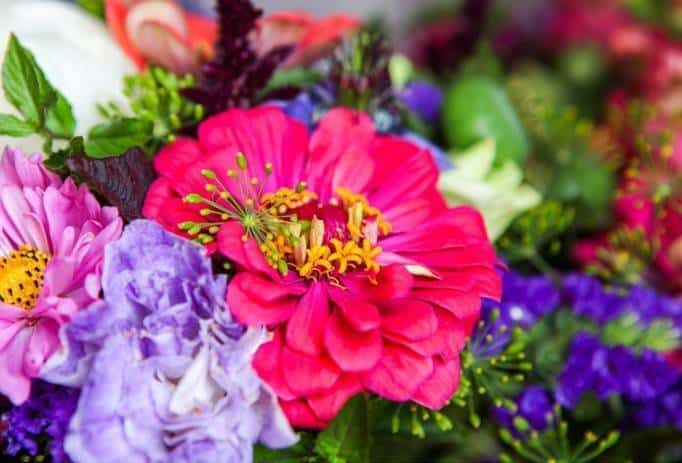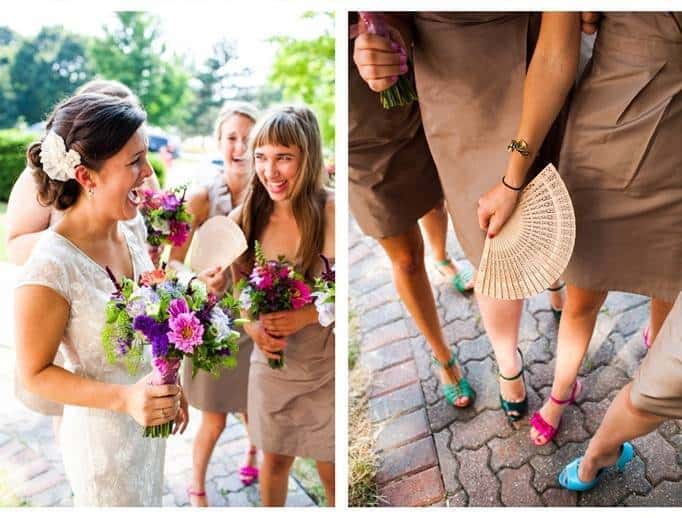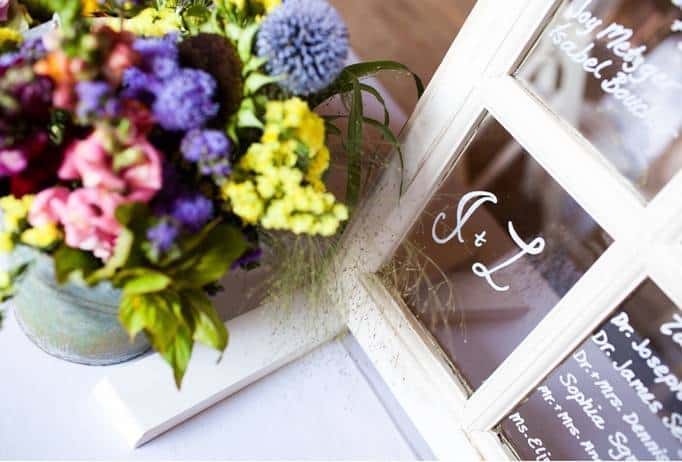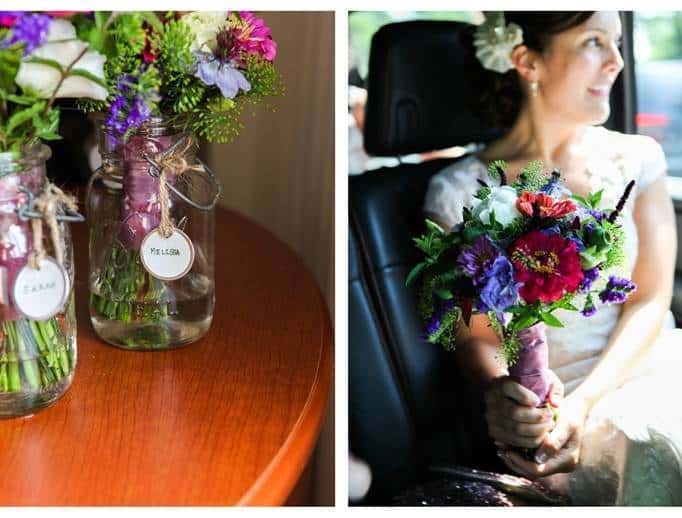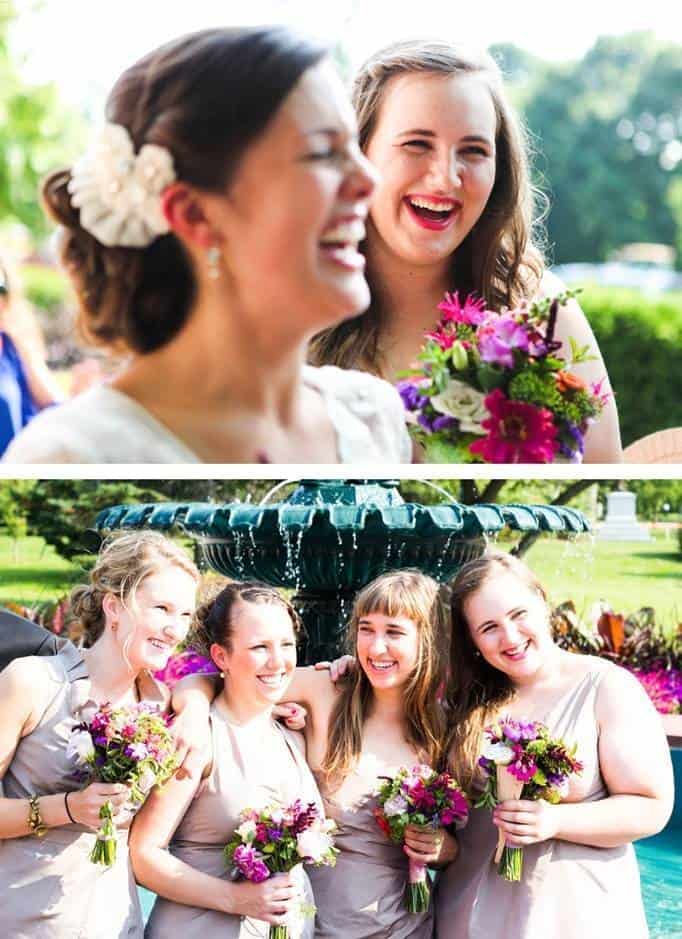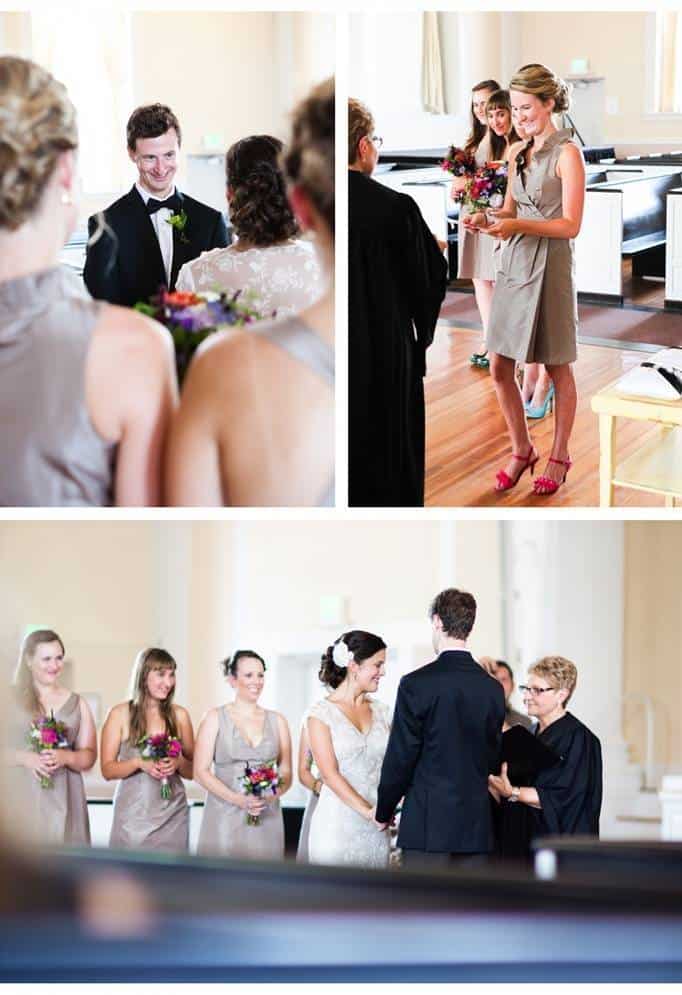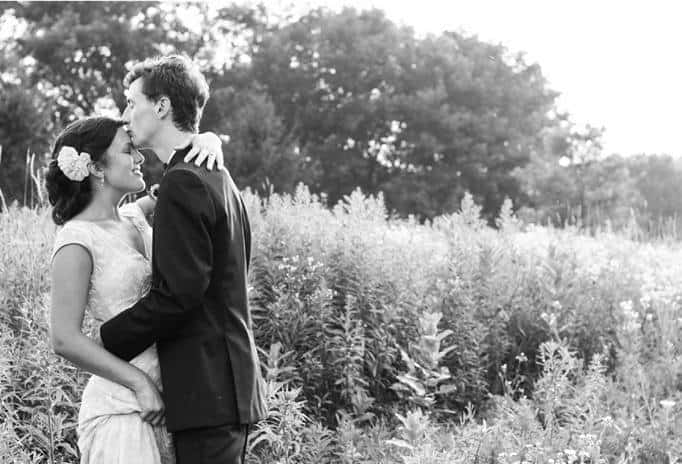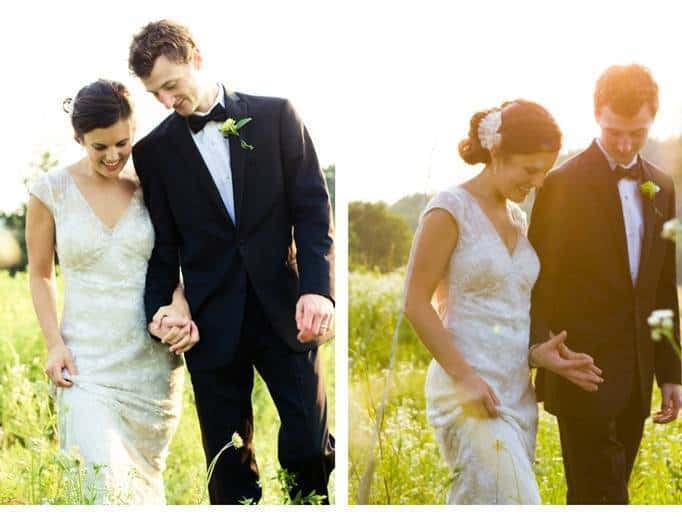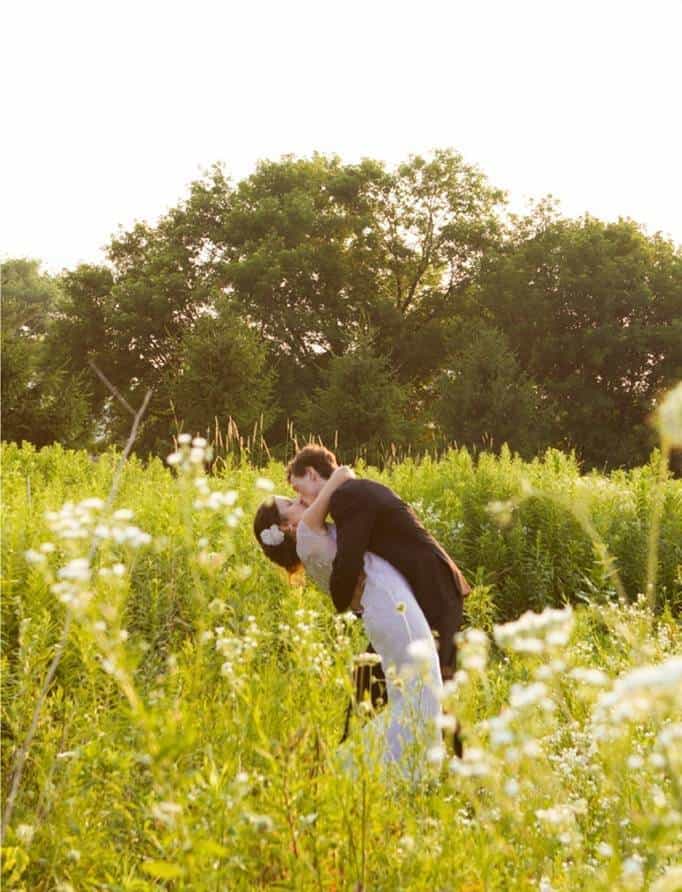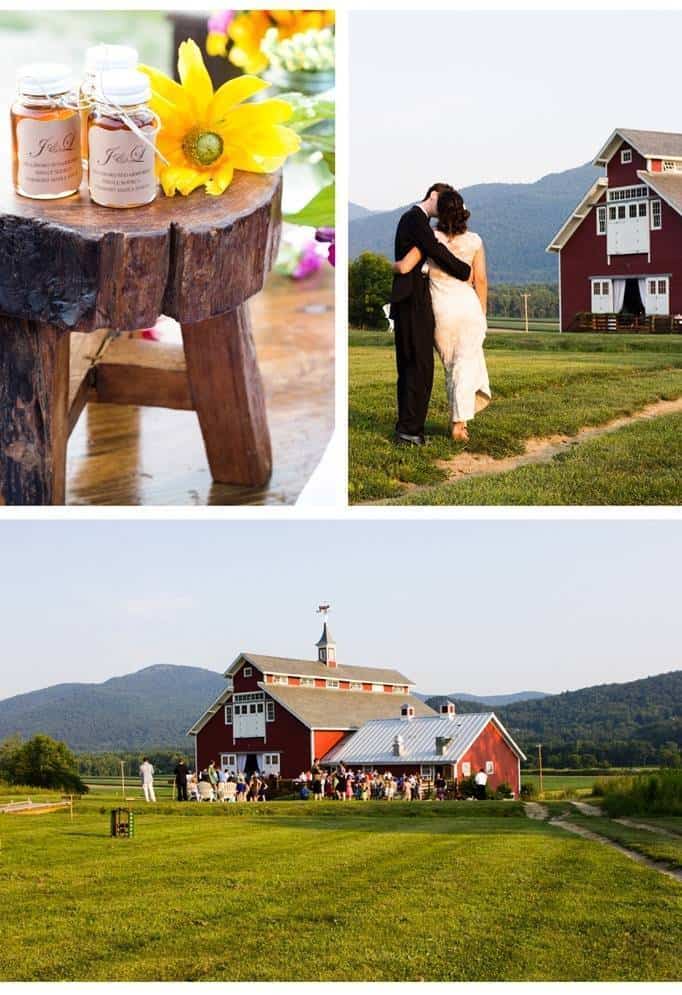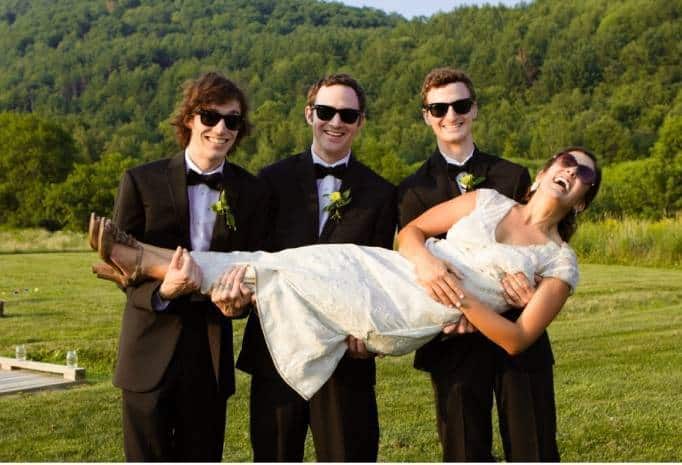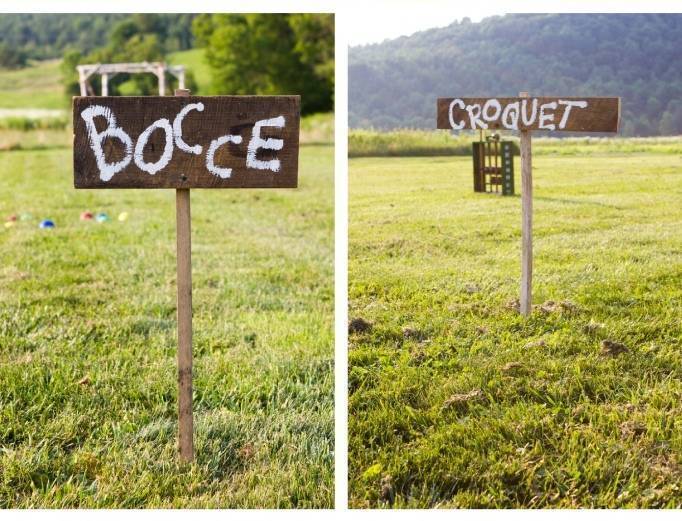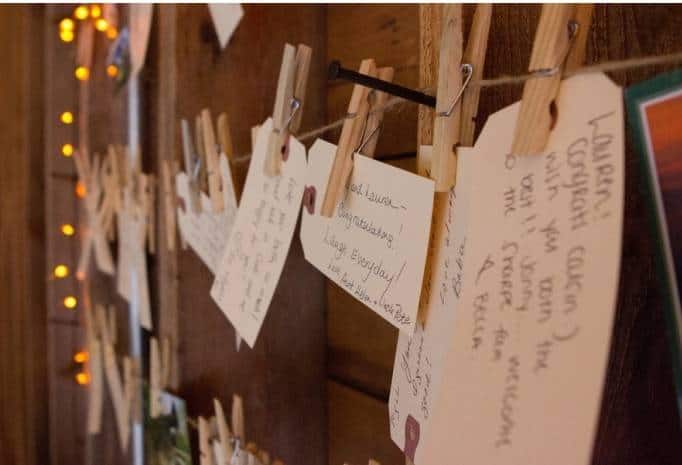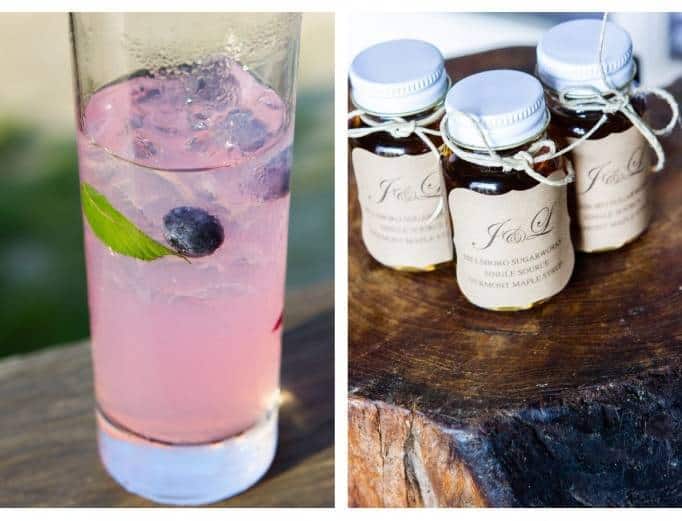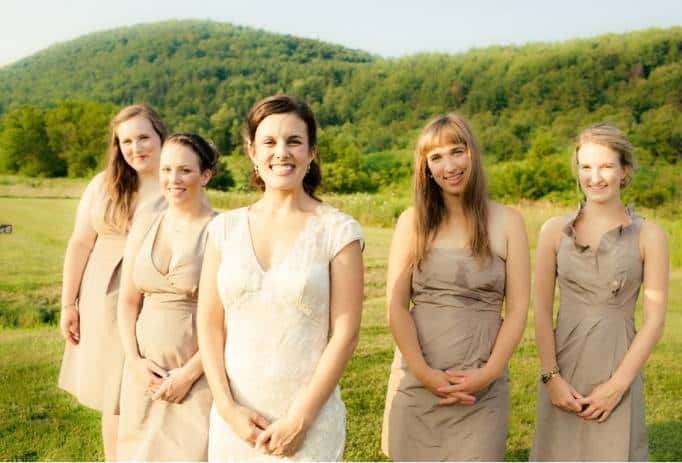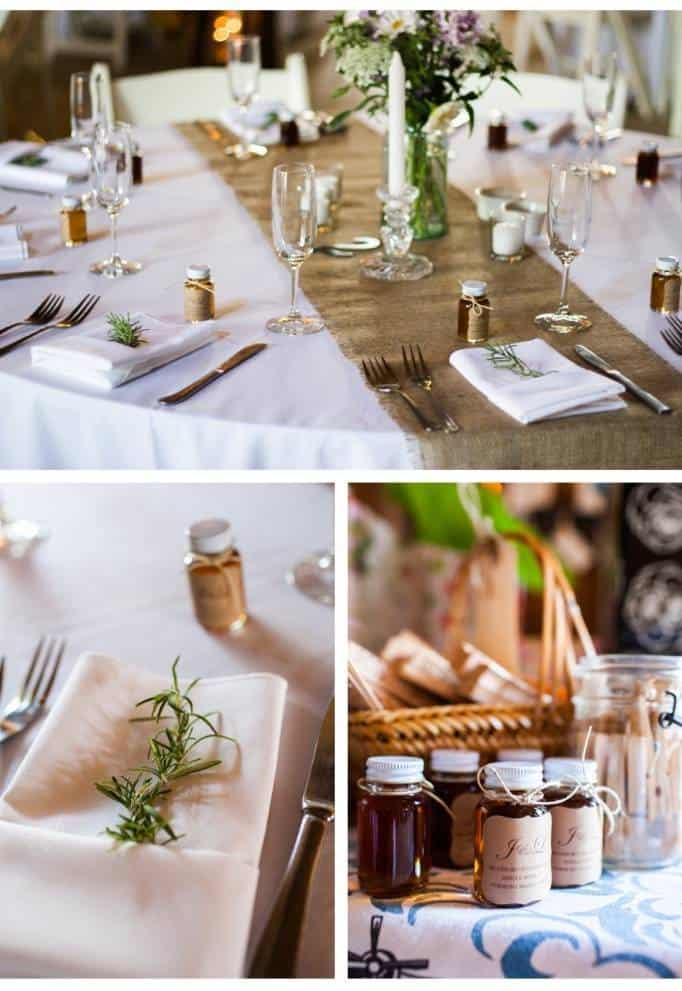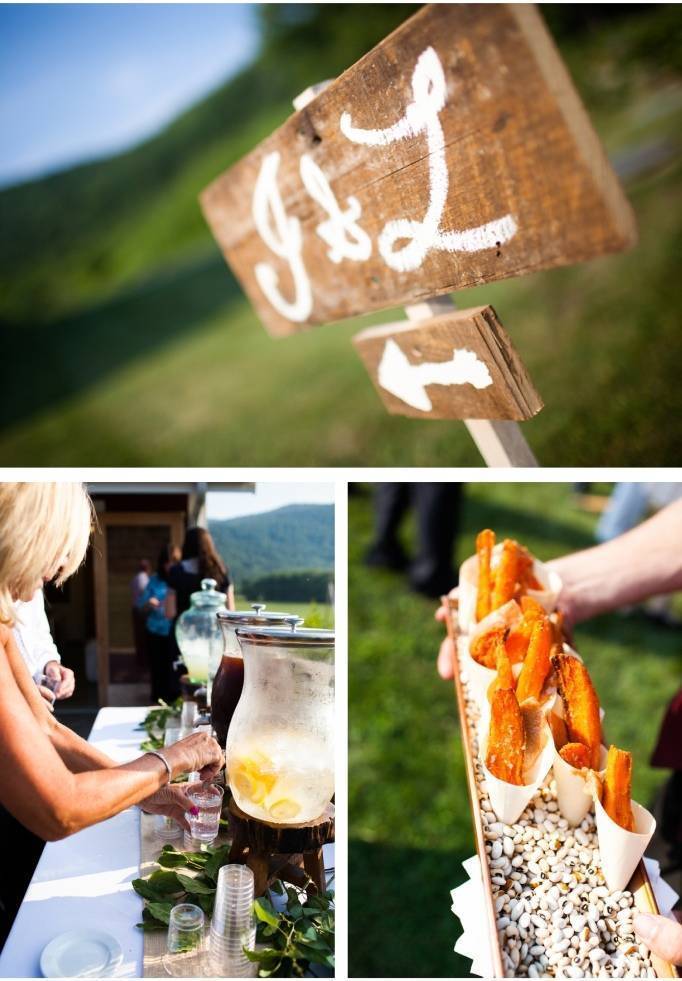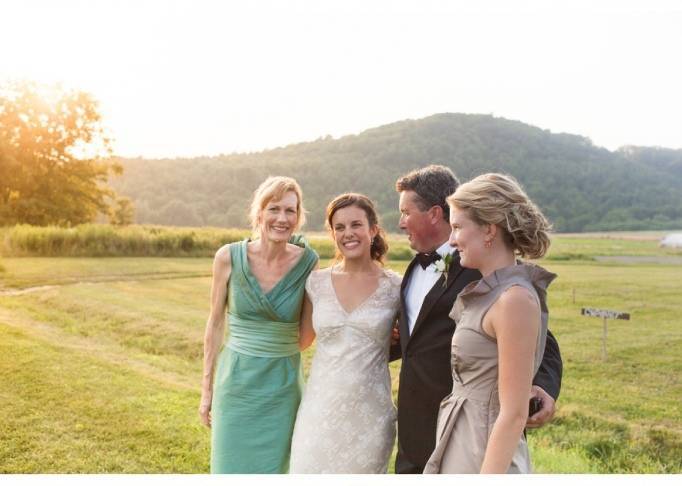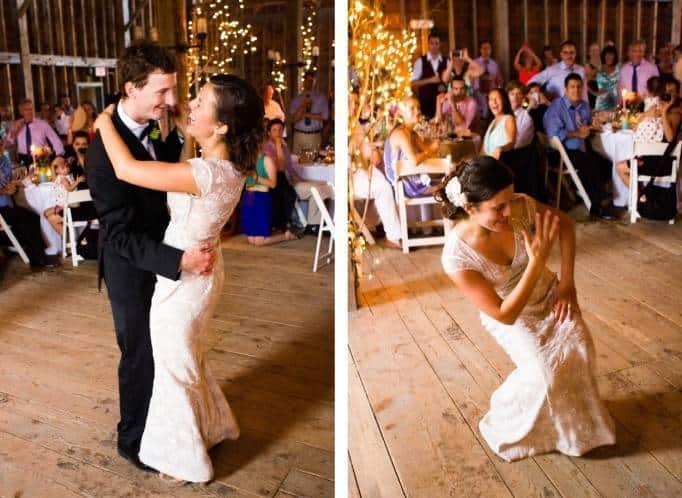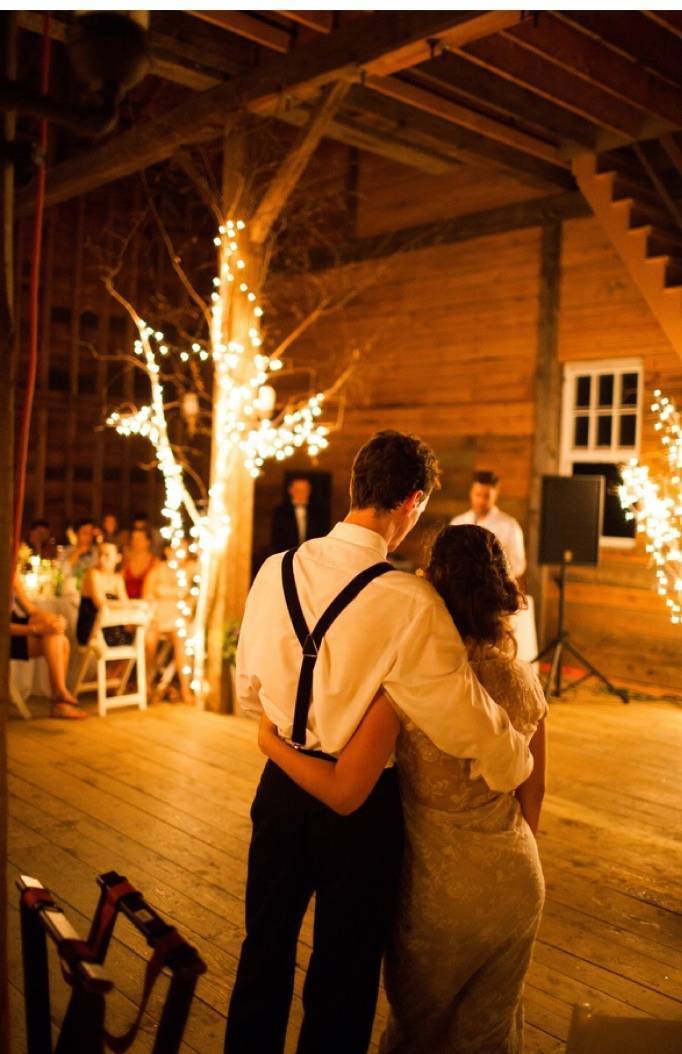 Before the Ring:
We through a mutual friend during our college years at UVM and Saint Michael's respectively. After many casual meetings, we started dating our senior year in college. We consider Burlington's annual Madri Grais celebration our unofficial anniversary.
Proposal Story (From the Groom):
I proposed to Lauren in Ottawa, Canada in August of 2011. Between The National Gallery of Aft and a beautiful 19th century basilica, stands Maman, a massive 30 foot tall spider. While some may consider this sculpture morbid, I consider it a work of beauty. Proposing underneath this indelible landmark created a moment with Lauren that we will never forget.
Details of the Day:
While Lauren and I were still dating, we attended (and individually participated in) numerous weddings. From black tie affairs in picturesque castles to relaxed settings requiring shorts and flip-flops, Lauren and I were exposed to a gamut of wedding experiences. Each wedding we attended left a different impression on us and from these experiences we crafted our own wedding. With signature cocktails, lawn games and a buffet, Lauren and I attempted to capture the ethos of our relationship while providing our guests a relaxed but nevertheless formal experience.
We met in Vermont. For this reason, the state and its Queen city resonated with both of us as the starting point of our relationship. Furthermore, the sheer beauty of Vermont in the summer is unmatched. With rolling green hills and lush colors, Vermont possesses a natural beauty that few other states can claim. In addition, with plans to move out West, Lauren and I wanted to create one final memory in the Green Mountain State.
Favorite Memory:
Collectively, our favorite memory was the ceremony at Ira Allen Chapel.  The moment we walked down the aisle as husband and wife, all the stress and anxiety leading up to our day evaporated into overflowing joy and happiness.    
Planning Process:
Once we decided that our wedding would be in Vermont, we went about the exciting but also nerve-wracking process of selecting our location, vendors and vision for our wedding. Knowing that we wanted a non-denominational service, picking Ira Allen Chapel was a no brainer. As Lauren was a UVW graduate she was familiar with the Chapel and liked its architecture as well as location atop Burlington. Lauren's mother was the one who located the West Monitor Barn, and for our catering, Spice of Life simply had the best food.
As our wedding was a "destination wedding" it was important for us to provide adequate accommodations for our guests traveling from across the country and the globe. We blocked off hotel rooms, provided gift baskets for out-of-towners with product produced in Vermont (chips, salsa and locally made red and white wine) as well as provided a list of activities for those looking to explore the surrounding area of Burlington. By providing these favors for our guest, we enabled them to enjoy as much or as little as Vermont as they choose. It was our impression that most everyone who attended truly enjoyed their experience in Vermont. 
Words of Advice:
If you are planning a wedding in Vermont, shop local, buy local and be local.

Photography: Ampersand Wedding Photography (Formerly Ellen Ross Photography) / Ceremony: Ira Allen Chapel, Burlington VT / Reception Venue: West Monitor Barn, Richmond VT / Catering: Spice of Life / Floral: Stray Cat Flowers / Dress: From J. Crew / Cake Designer: Mirabelles / Rentals: Vermont Tent Company / DJ: Geoff Garrow Music