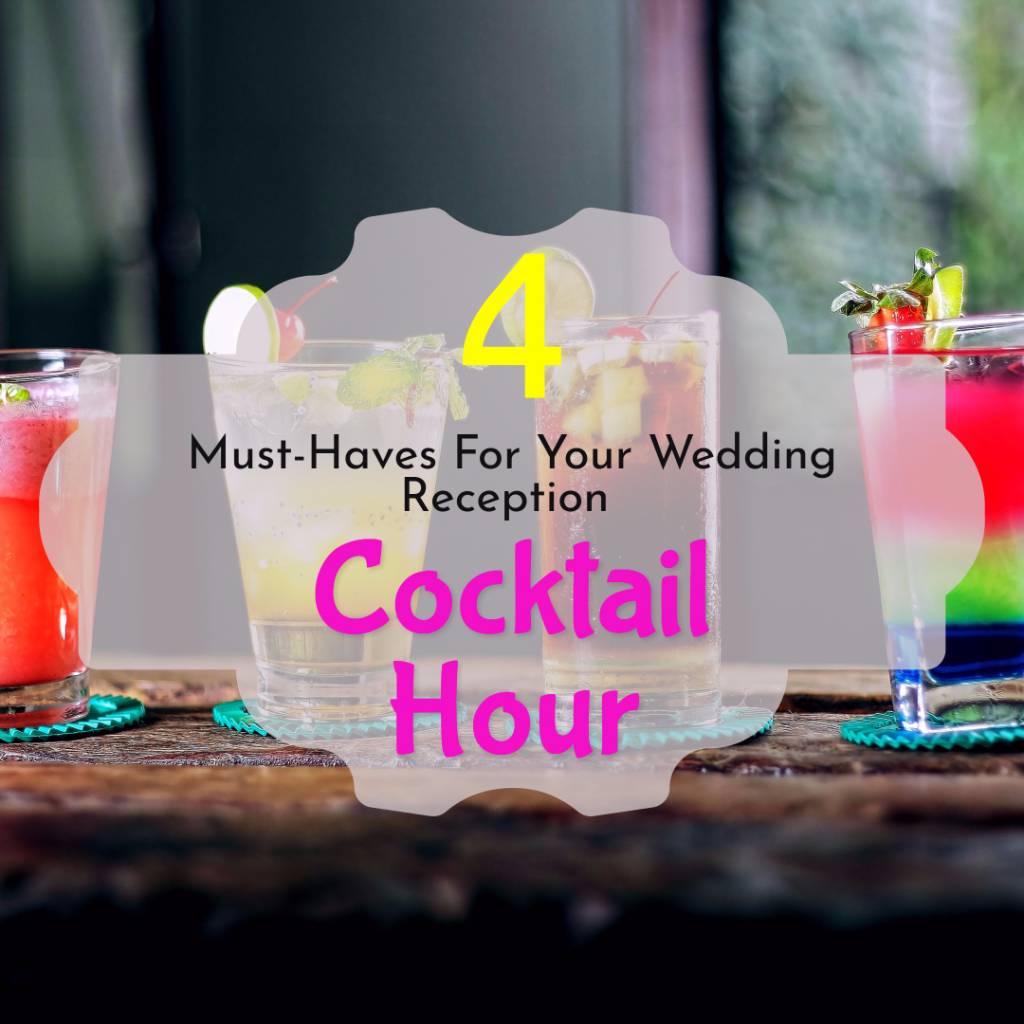 Cocktail hour will be the warm up for your wedding reception dance party. It's a time for guests to chat, loosen up, and laugh while sipping delicious drinks. Don't let your cocktail hour fall flat! Set the mood for the fun ahead. Here are your four must-haves:
1. Spot-On Signature Drinks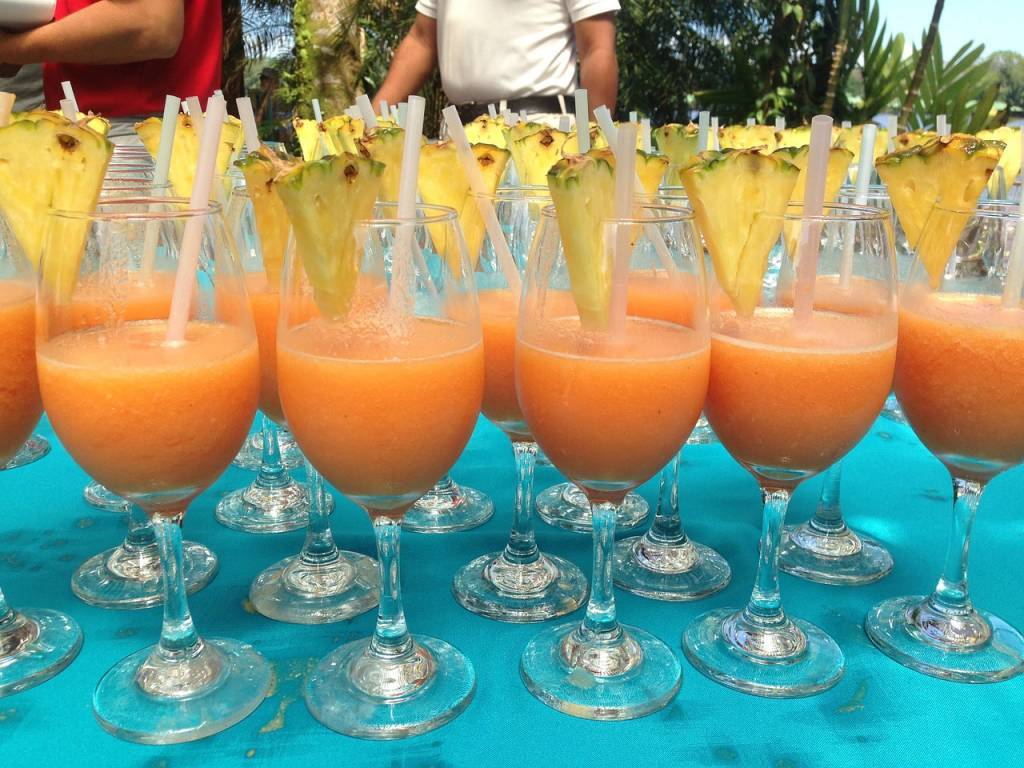 Your signature his and hers cocktails should be crowd pleasers. Avoid drinks that have too many obscure, potentially off-putting ingredients. The drink should have some character, taste delicious, and be general enough that you think your guests will enjoy it.
2. Ease Of Access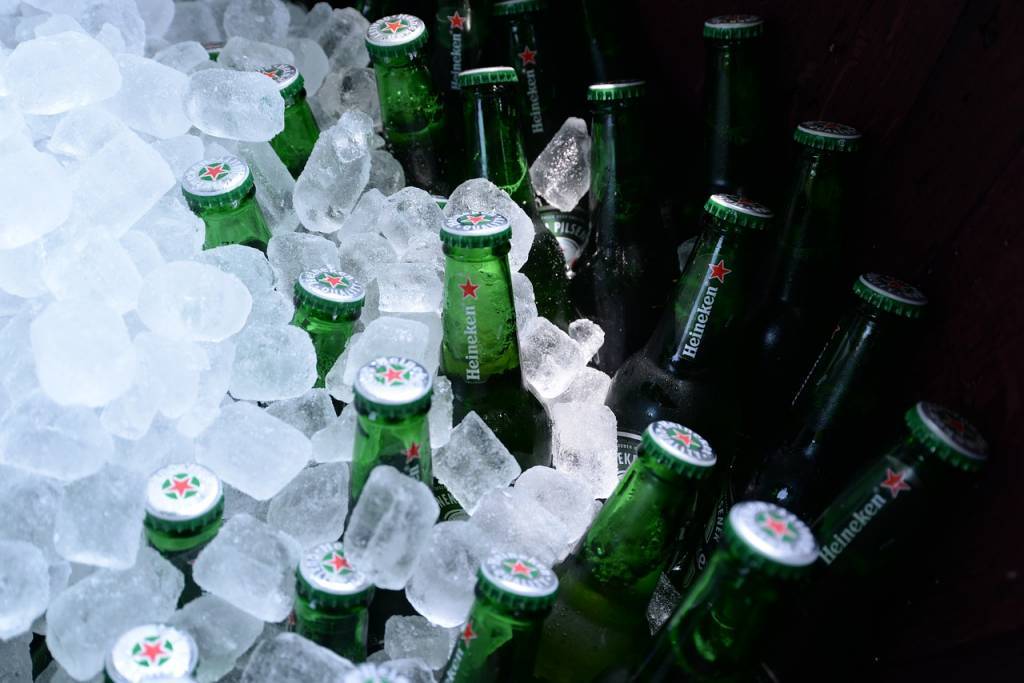 The drinks and appetizers which you serve at your cocktail hour should be easy to access. Put tables out into an open area, so that guests can walk past either side. If you happen to put your table along a wall, make sure it is not in a corner. You want the path of traffic to be able to move past the table, and then find a place to stand and talk with others while eating. You don't want guests feeling cramped, stuck, or cut-off.
Guests should be able to reach ice-water, alchoholic and non-alcoholic drinks, and horsderves easily and without waiting long. Remember, they have just enjoyed your ceremony, and may be hungary and thirsty!
Cut down on the line to your bar by making sure that you hire at least one bar tender for every 75 guests. This will keep things moving quickly. If you have an open bar, place beers out in ice-filled chests where people can get to them easily. You can even put signature drinks in ice-chests if you can find a cup with a lid that works well with your wedding theme.
3. Gathering Zones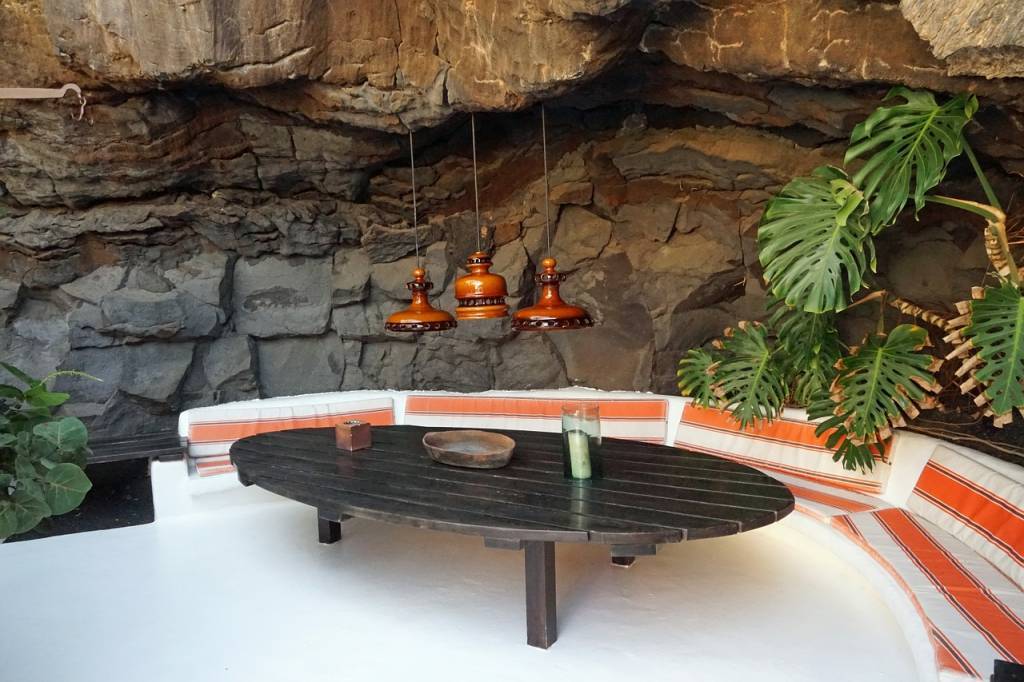 Provide natural places for guests to get together and chat. Think about providing tables of different heights, couches arranged in a U shape, or little clusters of other types of seating. Give guests plenty of room for movement.
4. Background Music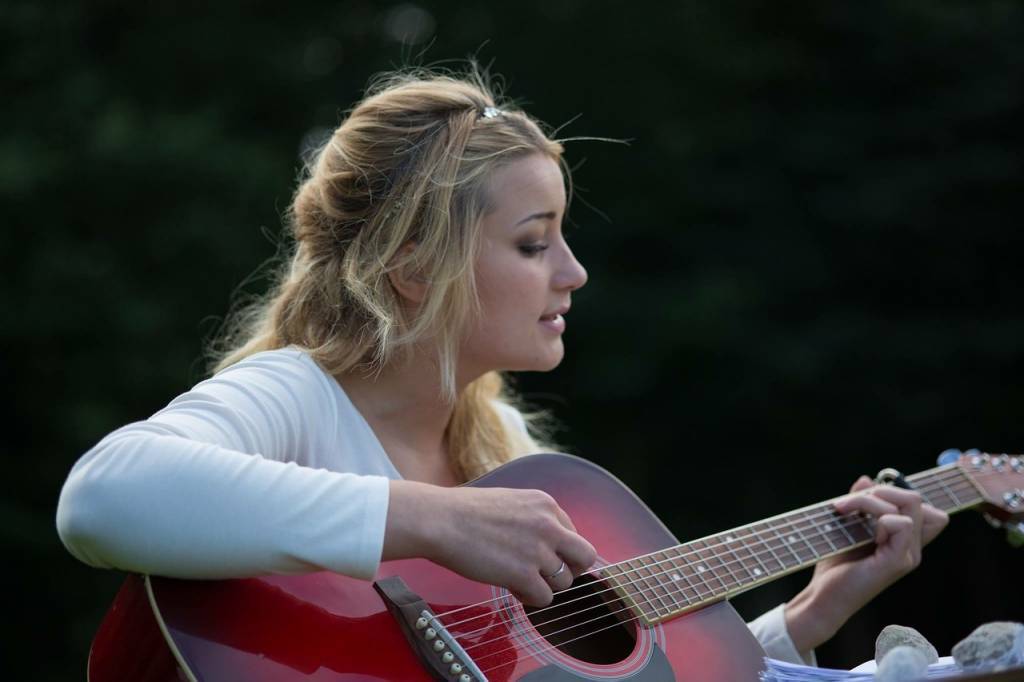 During cocktail hour, people who haven't seen each other in years will be reconnecting. Others might be meeting for the first time. Don't make them shout. Play soft to moderate music that will create a peaceful, happy environment. It should be light and upbeat, but not so energized that people feel like they should be dancing. That will come later!
Every wedding reception should start off with a fun, social cocktail hour. Make sure guests can access refreshments and appetizers without waiting long in a line. Plan your space so that there is a good way for traffic to flow around food and drinks. Set the mood with comfy seating, and beautiful music.