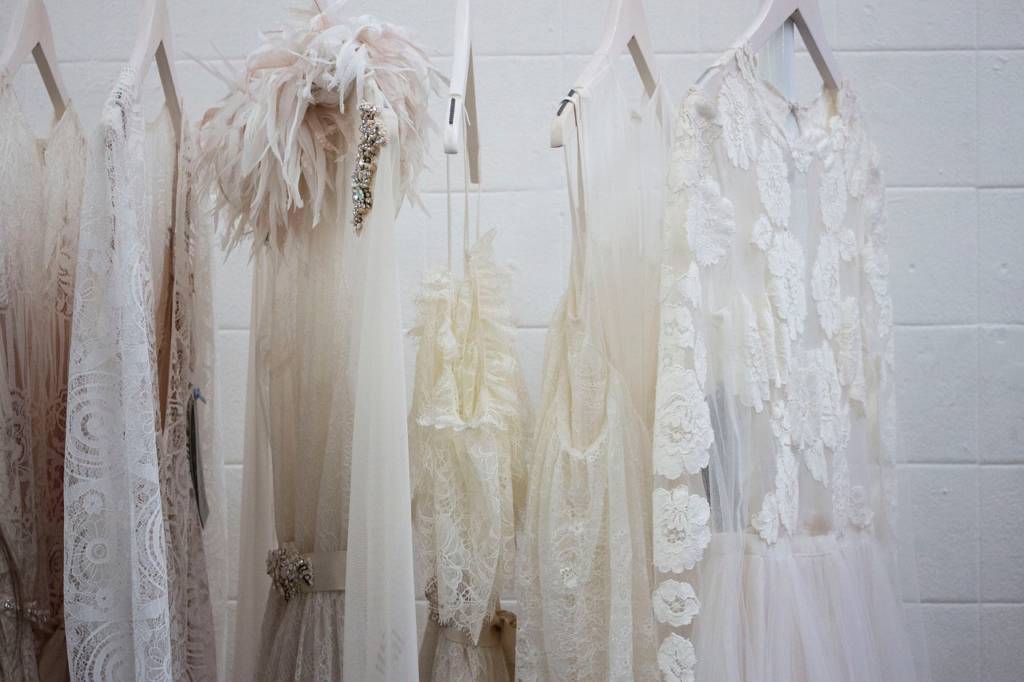 If you are considering whether or not to preserve your wedding dress, you can easily Google pictures that will have you on the verge of tears as brides have shared pictures of their wedding day while proudly wearing their mother's wedding dress. In other words, by using a wedding dress preservation kit, your wedding dress can also be saved for future generations.
The dress that you wear on your wedding day will not only have monetary value, but it will also high sentimental value for you and any daughters you may have one day. Wedding dresses have such a high emotional value for women, that even some female celebrities have chosen to wear their mothers' wedding dresses instead of the most expensive, customized dresses made for them by famous fashion designers.
With all of that said, there are several reasons why many brides are choosing to ensure their wedding dresses remain in perfect condition for years after they have said "I do", and why you should also consider using a wedding dress preservation kit to keep your dress intact after the big day is over.
Vow Renewals
One reason why more brides are choosing to preserve their wedding dresses is because more couples are choosing to renew their vows. These brides are not only determined to celebrate their long lasting marriages, but they also want to prove to themselves that they are still able to fit in their original wedding dress.
Wedding Dress Costs
Another reason why brides are more interested in wedding preservation is because of the costs of these dresses. The average cost for a wedding dress is around $1300 in the United States.
It seems logical that if you are spending that much money on one piece of clothing, you want to make sure that it remains in perfect condition for as long as possible.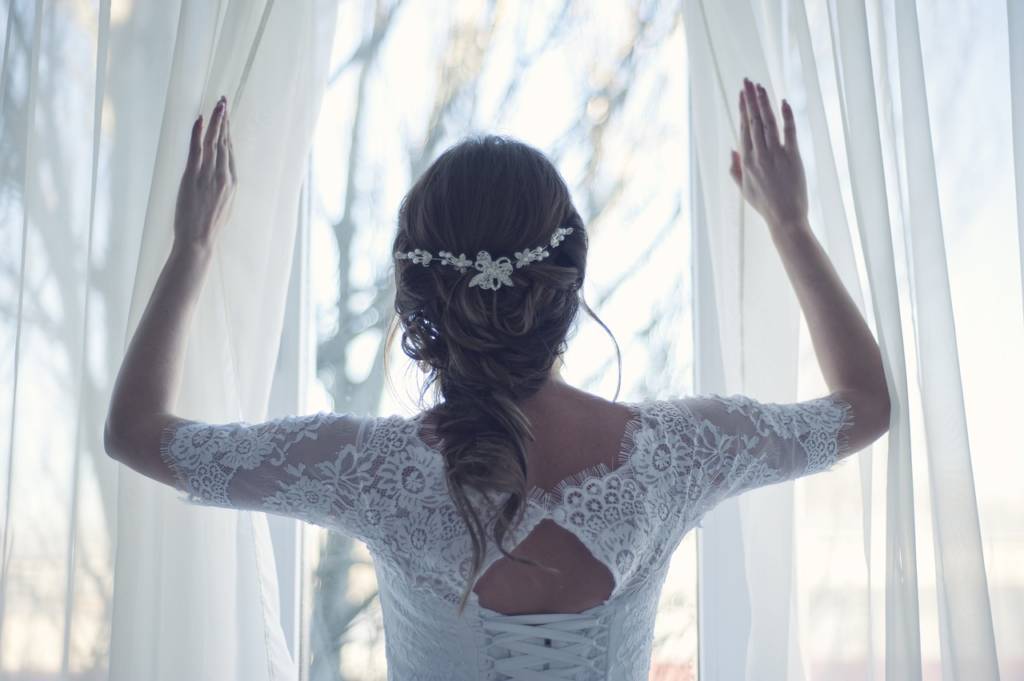 The following guide will inform you of what you should know if you are interested in wedding dress preservation. This information will help you better understand the process so you will learn the best way to keep your wedding dress as gorgeous and breathtaking as it was when you walked down the aisle.
Begin The Process As Soon As Possible
Although you do not have to leave your wedding reception and immediately make a stop at the cleaners, it is important that the wedding dressed is cleaned as soon as possible. If the bride and groom have made plans to leave for their honeymoon the day after the wedding, the task of taking the wedding dress to the cleaners may be the responsibility of the maid of honor or the mother of the bride.
As with other types of clothing, the sooner you are able to remove the stains, the better. Stains that are allowed to sit in your wedding dress will be harder to get out. In fact, if the stains are allowed to set in the fabric for a long period of time, you may have to pay a wedding dress restoration fee. This fee is typically very expensive.
Although you may be able to depend on your local dry cleaner to get a wine stain out of your favorite pair of pants, you will need to hire a wedding dress preservation expert to have your wedding gown cleaned after your wedding. It is highly recommended that you only allow someone who specializes in wedding gown preservation to clean your wedding gown instead of a traditional dry cleaner.
Do not wait until after the wedding to start looking into different options for wedding dress preservation. Most experts recommend you start looking as soon as you have chosen your wedding dress. By doing this, not only will you have time to research different wedding dress preservation companies, but you can also be sure that you have gotten a good deal on the price.
Questions To Ask A Wedding Dress Preservation Expert
It is essential that you know the proper questions to ask when you are trying to find the right wedding dress preservation company.
The following are some questions you can ask:
Do you have references from past customers?
Do you have photographs of your previous work?
What type of cleaning methods does the company use?
Are they able to hand clean the wedding gown if necessary?
Is the preservation process completed on-site, or will your gown be sent to another location?
You will also want to inquire about the company's policies. Be sure to ask questions such as:
Does the company offer a guarantee or warranty?
Who is held liable if your gown is stolen or lost?
Will you be entitled to reimbursement if the wedding gown becomes damaged during while in their possession?
Is insurance included in the shipping?
Finally, ask the company questions regarding pricing. Always avoid wedding dress preservation businesses that offer you a flat quote without seeing your wedding dress first.
Any company that offers a quote without seeing your wedding dress in person raises a major red flag. They will likely not take the time to thoroughly inspect your wedding dress to see what really needs to be done. In other words, your wedding dress will get a 'routine' cleaning similar to a dry cleaning.
Should You Use A Wedding Dress Preservation Kit?
If you are looking for a more affordable and simpler option for wedding dress preservation, you can consider using a preservation kit.
These types of kits are typically wedding dress cleaning and preservation prepaid kits. They are shipped in a box, and you simply place your wedding dress in the box and mail it out to the company. You do not have to worry about your wedding dress being damaged because these boxes are extremely padded in order to protect the contents inside. In addition, these kits have shipping insurance.
To further put worried brides at ease, these companies also offer options so the wedding dresses can be tracked until they reach the facility.
Many of the companies that offer these kits also include a 100 year guarantee. This guarantee promises that your wedding dress will remain preserved. If it does not, the wedding dress preservation company will process your wedding gown again at no extra charge to you. In fact, many of these companies will also refund the customer's money if it is not able to remove the discoloration from the wedding gown.
After your gown arrives at the wedding dress preservation facility, it will be cleaned. There is also an additional preservation cleaning method included that will prevent discoloration and yellowing of the wedding gown. This means that even if you store your gown away for 30 years, it should remain just as vibrant as it was on your wedding day.
These types of companies accept any type of wedding dress no matter how long it is, the style of the dress or any beadwork that is on the wedding dress. Once the dress is cleaned, it will be packaged to ensure that insects such as moths are not able to get inside of the box.
Wedding preservation experts are different than regular dry cleaners in that they have been trained and are skilled to work with many types of fabrics. They are even trained to preserve vintage clothing and wedding gowns.
So, what does this mean?
If you accidentally spilled some of your wedding cake or a glass of red wine on your wedding gown during your reception, you can hire a wedding dress preservation company to get those stains out of your dress for you. They will even be able to spot additional stains that may not even be visible to the naked eye.
What is the one stain that is most often overlooked by dry cleaners?
As mentioned, a wedding dress preservation expert can spot all kinds of stains, even stains from sugary foods like cake. A stain caused by a sugary food is often overlooked, but left untreated, it can leave a permanent stain on your wedding dress.
When left untreated in fabric, sugar can leave a brown stain that is almost impossible to remove. As a result, you are left with a large, unsightly and discolored permanent stain on your wedding dress. However, a preservation expert can ensure that this type of stain is removed from your wedding gown.
A wedding dress preservation expert also understands that it is important that your wedding gown is stored in the right types of materials. Plastic is useful for short-term storage, but it can cause your dress to become discolored over time.
On the other hand, the majority of wedding dress preservation companies will store their customers' wedding gowns in specialized tissue paper that will prevent stains on the wedding dress. The tissue paper works to protect wedding dresses from stains no matter how long they have been stored in the box.
After your wedding gown has been cleaned, the company will return it to you and it will look runway new. This process typically does not take over eight weeks, and most brides get their dresses back in six weeks. However, the length of the entire process will depend on how far away you are from the company as well as the type and amount of stains that are on your wedding gown.
So, do you need a wedding dress preservation kit after you get married? If you are looking to trash your dress after the ceremony, then the answer is 'No'. However, if you want to keep your wedding dress for many years and even pass it on to other generations, then the answer is 'Yes'.