Velvet wedding details can add a classic luxurious feel to your big day, or depending on the color and style, create a vintage atmosphere. It has been a sought after textile since at least the 14th century, where it originated in the Far East. Its irresistible softness continues to enchant to this day. Even if you only choose two simple colors for your theme, velvet will add that bit of texture that the eye craves. Here are 14 ideas for using velvet in your celebration.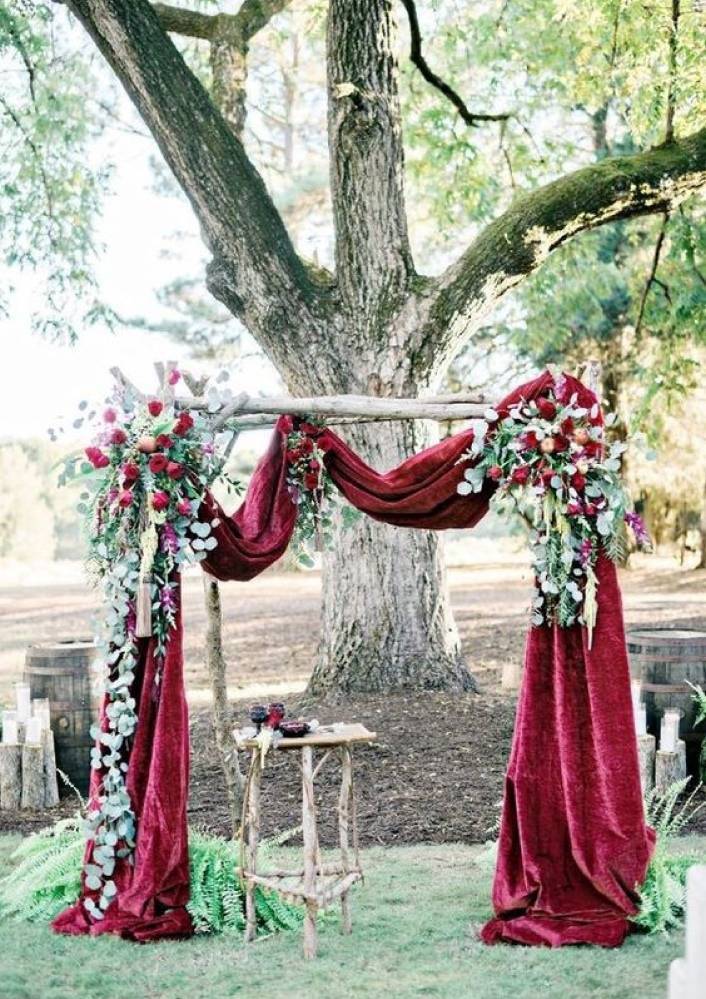 1) Add a bit of opulence to your outdoor ceremony with a velvet drape over a rustic wedding arch. Andie Freeman Photography via Pinterest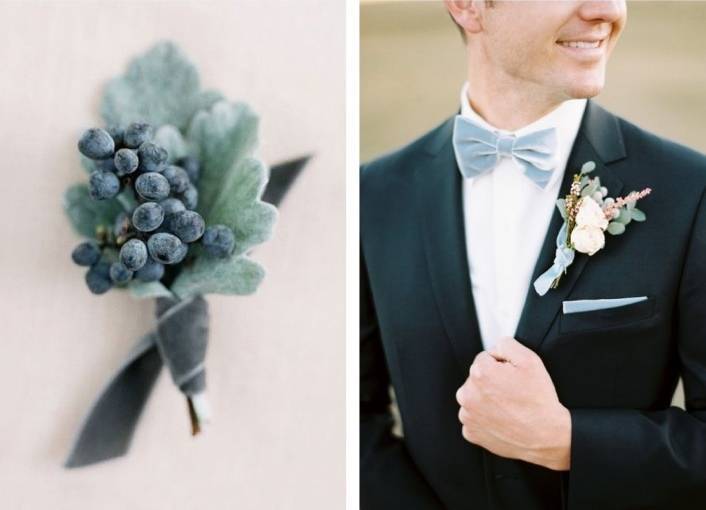 2) Boutonnieres and bow ties are the perfect chance to add just a little bit of velvet. Left: Pinterest | Right: Brumley & Wells via ModWedding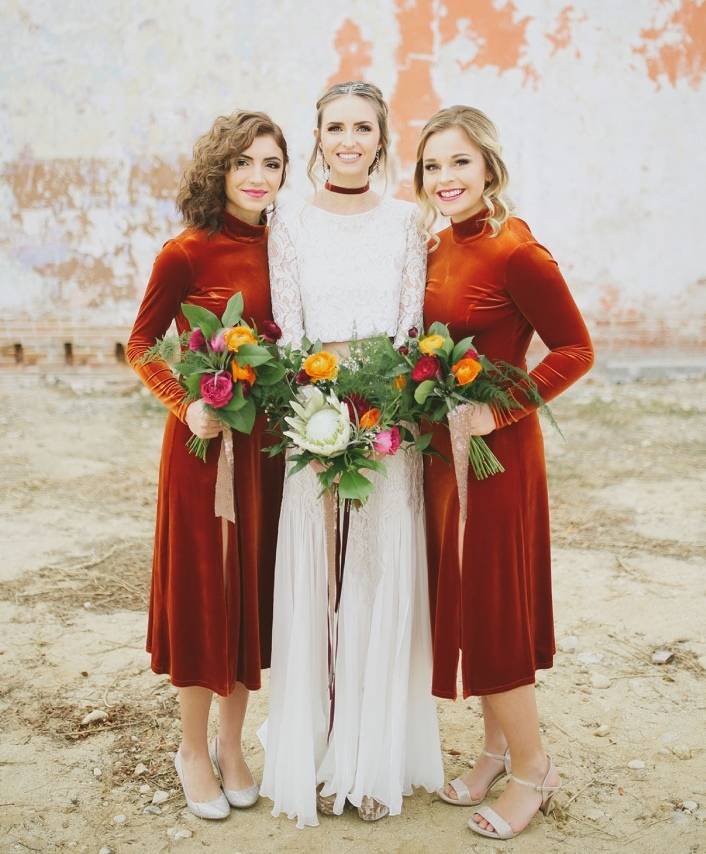 3) These saffron velvet bridesmaid dresses from ASOS add to the boho vintage charm of this styled wedding. Ella Florence Photography.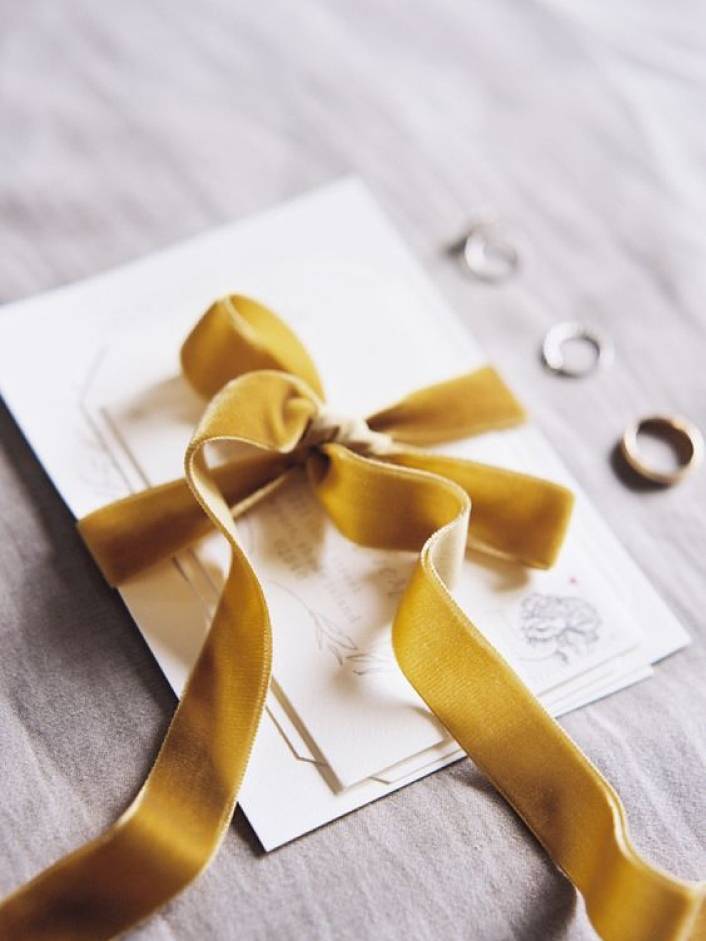 4) Perhaps the easiest way to incorporate velvet. Add a bit of tactile joy to your wedding stationery (or favor boxes). Photo by Sally Pinera, Stationery by Cast Calligraphy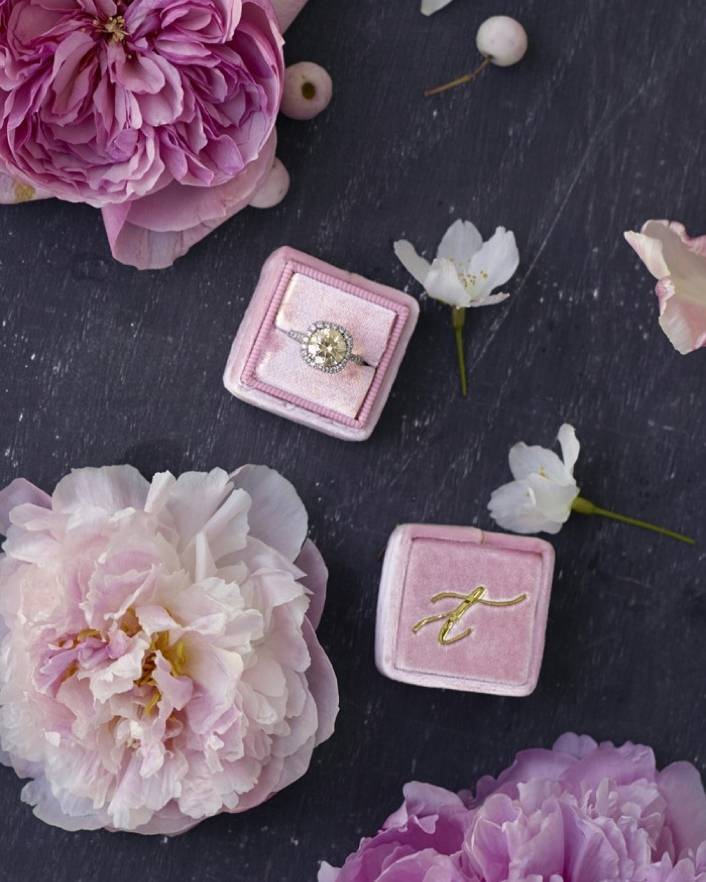 5) A romantic and charming keepsake. The velvet Mrs. Box.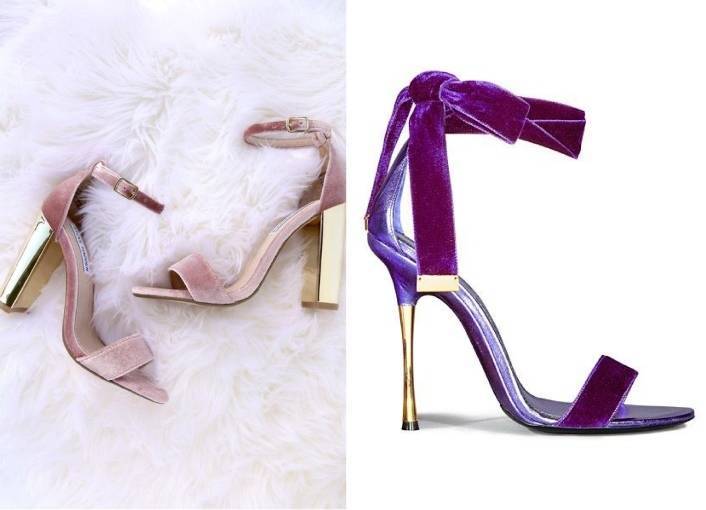 6) Velvet heels might beckon images of the 70's, but these sleek designs are chic and modern. Left: Steve Madden Carrsonv Pink Velvet Ankle Strap Heels via LuLus | Right: Tom Ford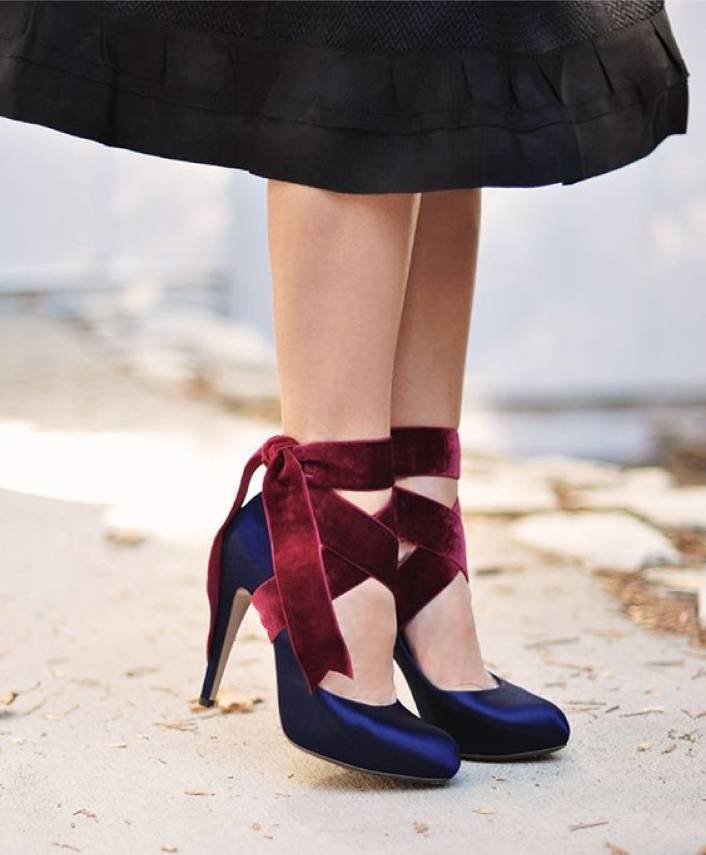 7) Or, simply create a velvet strappy heel look by using a thick velvet ribbon. via Love Maegan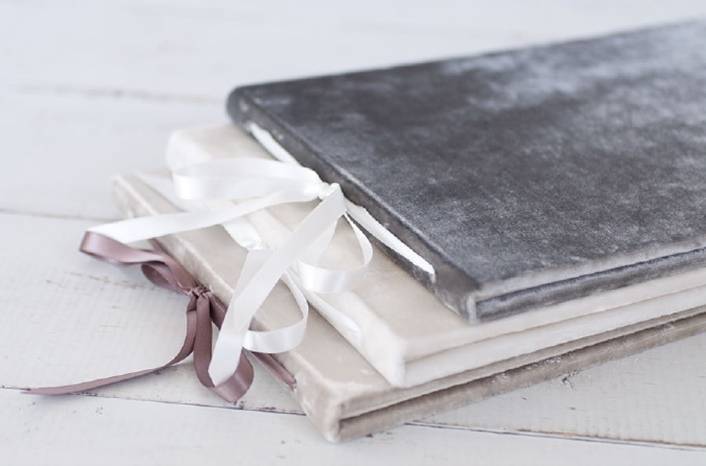 8) A soft velvet guest book is a fun way for all your guests to interact with this textile! Lush Velvet Albums by Claire Magnolia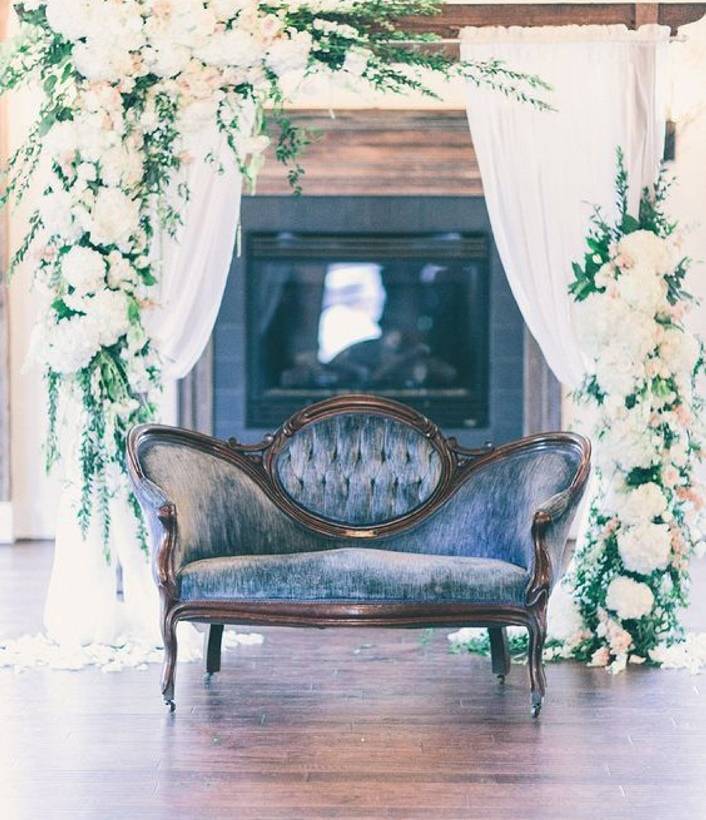 9) Rent a vintage settee upholstered with velvet for a special focal point in photos. Photo by Rachel May via Weddings Unveiled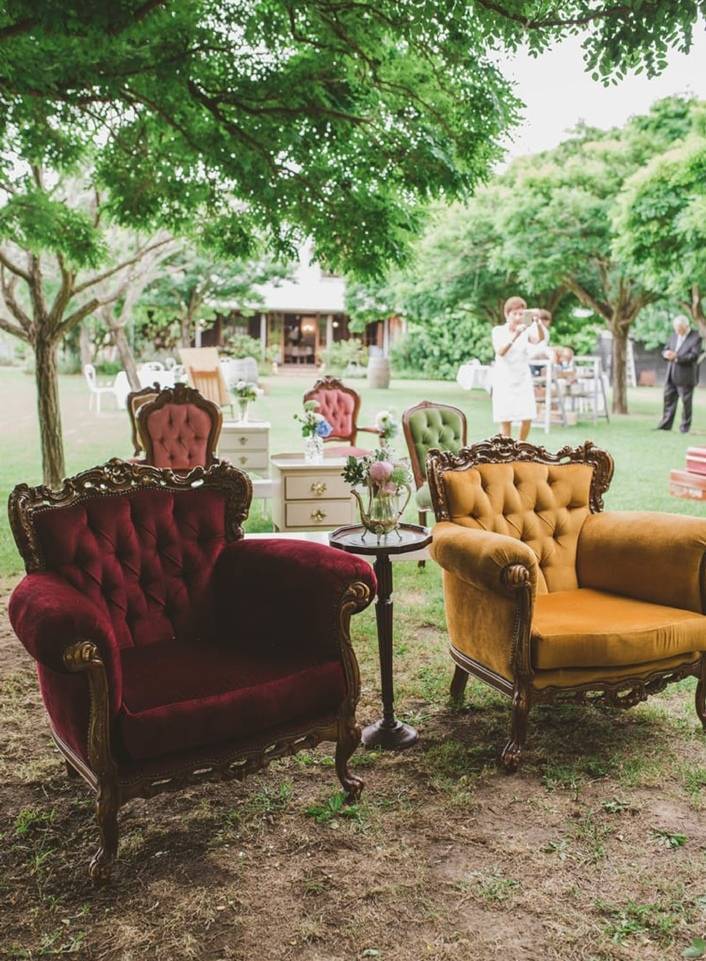 10) Or rent a dozen vintage velvet chairs for an intimate and whimsical outdoor ceremony! Photo by Rose Jane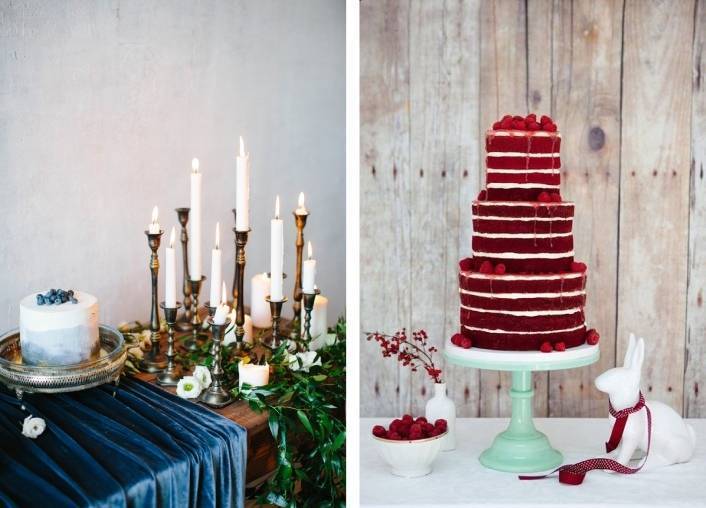 11-12) Drape velvet over your dessert table for instant elegance. Or, you know, red velvet cake is always good too. Left: Anastasia Bruykhanova via Burnetts Boards | Right: Edible Art Cakes of Capetown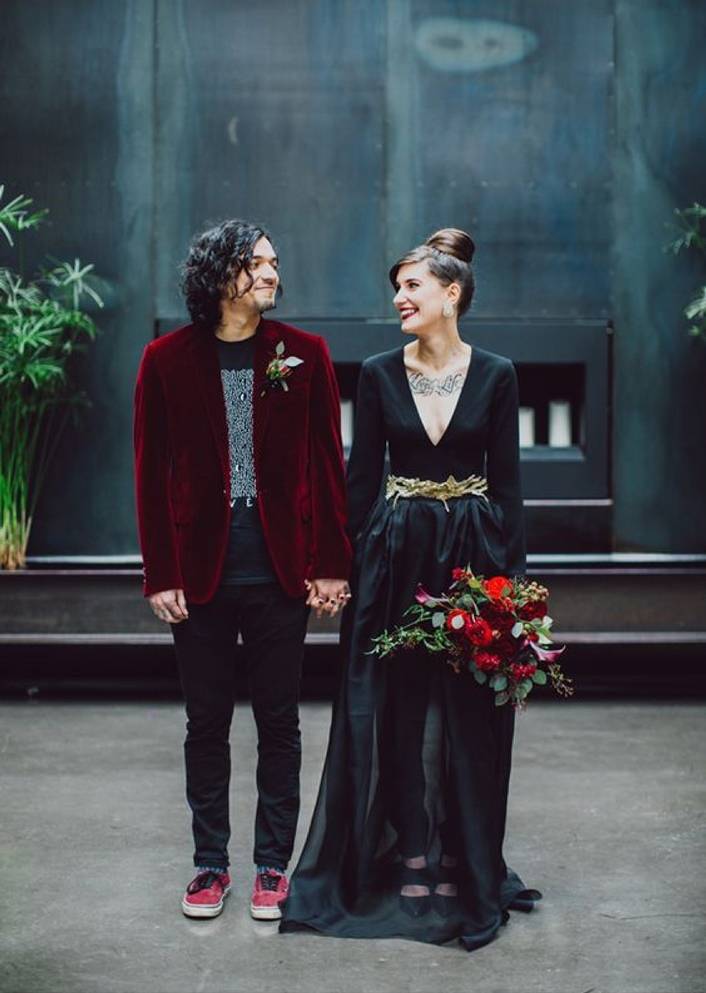 13) A little bit vintage, a little bit rock n roll. We love the idea of a velvet blazer for the groom who thinks outside of the box. Via Rock n Roll Bride, Photo by Amber Gress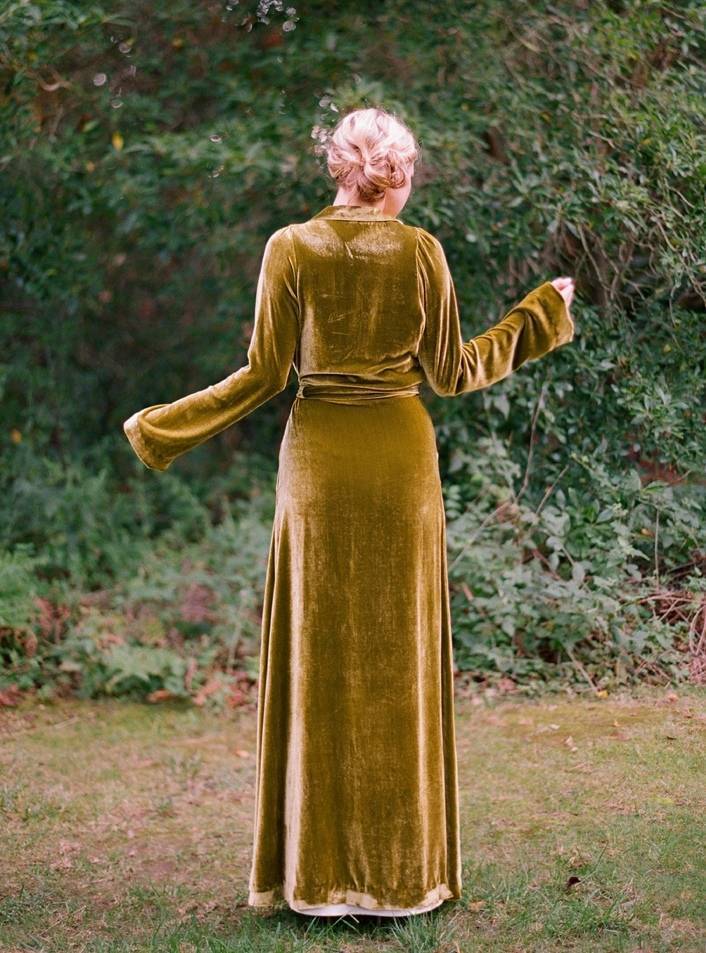 14) A velvet robe is not only picturesque for your "getting ready" photos but something to enjoy for years to come. Twigs & Honey Foliosa Velvet Robe