If a traditional wedding doesn't excite you and you'd really rather be swept off your feet (literally, we're talking helicopter rides here) by a more intimate and spectacular experience, then Maverick might be exactly what you're looking for. Maverick offers amazing wedding packages that can whisk you away to places like the Grand Canyon or Valley of Fire for the day where you can exchange vows and toast to the start of your new life together.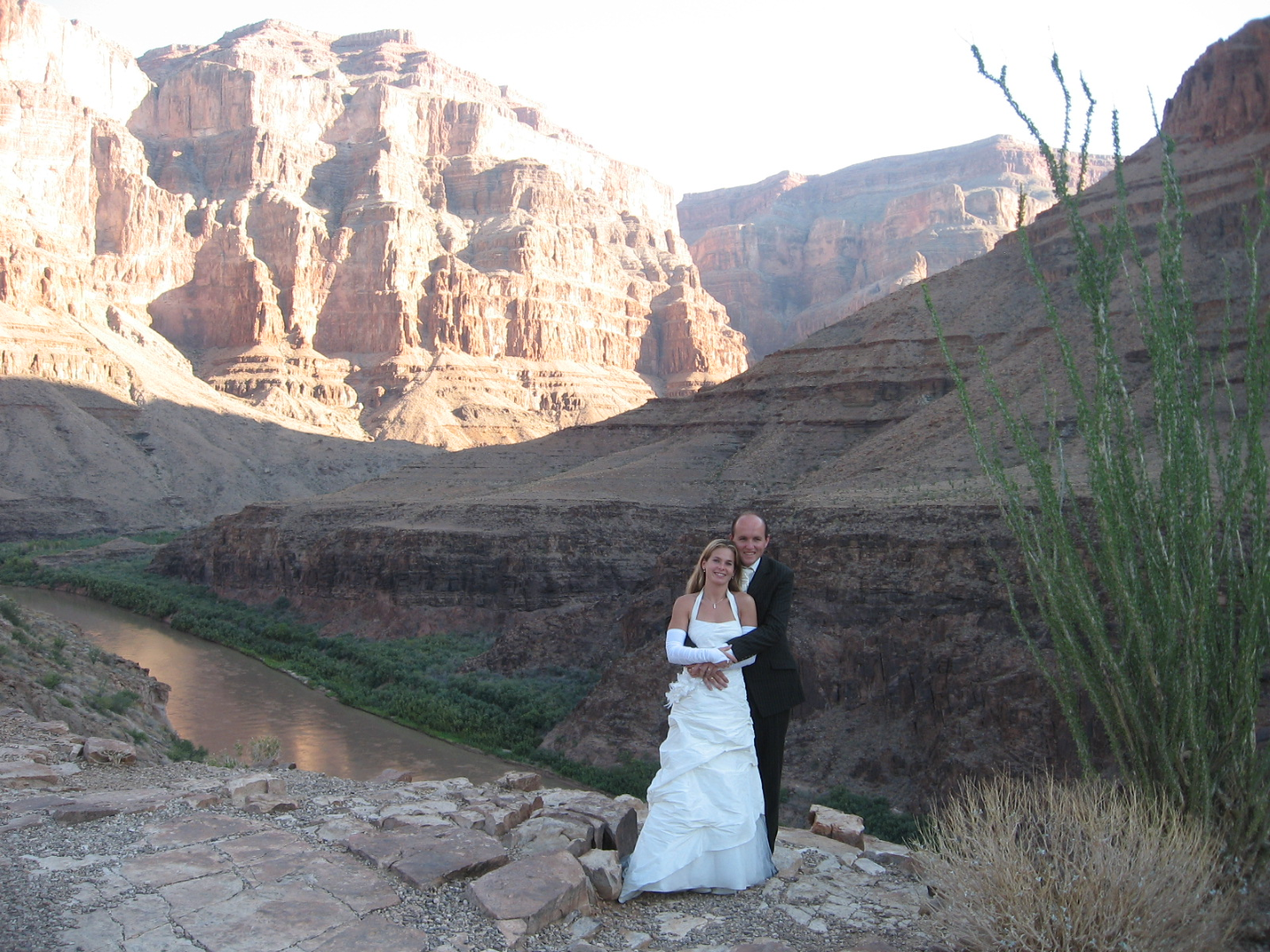 You can choose from their Grand Canyon, Valley of Fire, or Sunset Brilliance packages. This is an excerpt from the description of the Desert Dreams Grand Canyon Wedding Package:
"Keep an eye out for the desert wildlife and prepare yourself for a breathtaking flight into the Grand Canyon, where you will descend 3,500 feet below the rim to an exclusive landing spot where your ceremony will take place. Your ceremony, incredible photo and video opportunities, upgraded hors d'oeuvres, wedding cake and a champagne toast are part of the wedding festivities. While flying back through the Grand Canyon, you will observe the stunning red rock formations of the Bowl of Fire and Wild Pinto Wash."
In other words, Maverick, with a little help from Mother Nature, provides nothing short of an amazing wedding day experience. And with their wedding planners, you can sit back and enjoy the ride! They offer an in house wedding coordinator to help plan and assist you along the way (live chat option, email and call). Want a special something for your wedding? Their wedding coordinator is on it.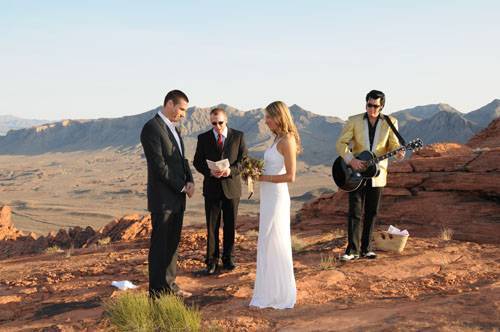 In all of their platinum destination, landing and ceremony packages you get a private aircraft and landing site, a minister, photographer (100 photos on CD and DVD of ceremony), limousine transportation, 6 rose bouquet, boutonniere, wedding cake, champagne, hors d'oeuvres and beverages. They also have gold and silver packages to accommodate a variety of budgets and needs.
Maverick's unique wedding ceremonies don't fall into the ordinary. Their breathtaking helicopter wedding packages are meant to be uniquely you. Never envisioned yourself in a white dress? Wear a red one! Or whichever color suits you.
Maverick has also recently added a proposal package to their great list of products. Imagine popping the big question among some of the most beautiful rock formations, with miles and miles of gorgeous view surrounding you!
Whichever package you choose you can be sure that you'll be treated to some of the most beautiful scenery in the western Unites States and that you'll be in good hands. Maverick Grand Canyon Tours offers the highest level of safety and service in the industry and has over 18 years' experience of making dreams come true!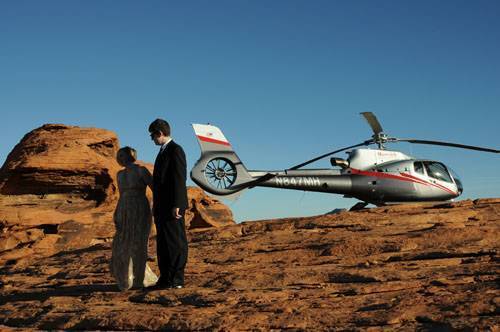 This post brought to you by Maverick Helicopters. The content and opinions expressed are that of Sweet Violet Bride.