A while back I posted several unique engagement ring box ideas (you can see that first post here), and recently I've seen several more that caught my eye. Finding a ring box other than your typical black suede cube from big-box jewelers is like finding the perfect wrapping paper and also acts as a keepsake. It says something about your relationship, about how well you know your fiance, and how thoughtful you are. In other words it makes it personal, and as far as proposals go, the more personalized the better. From expertly crafted wood boxes to monogrammed vintage-inspired velvet boxes in every shade, I hope these give you some great ideas!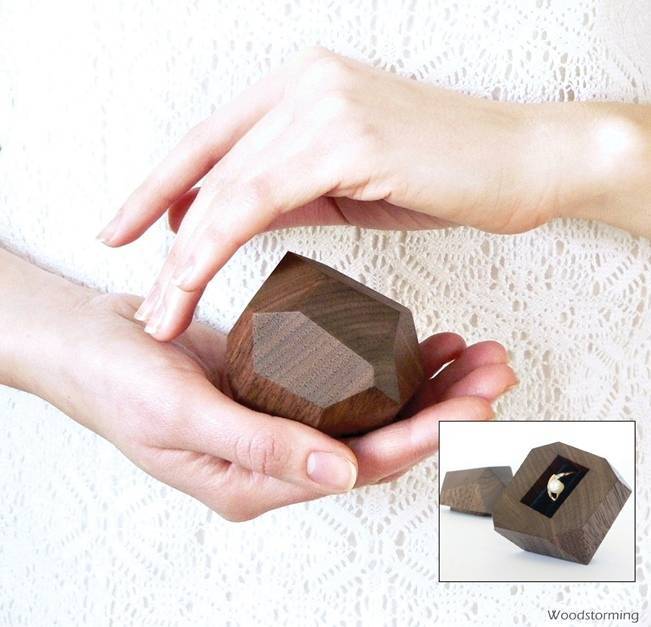 Faceted Wood Ring Box by Woodstorming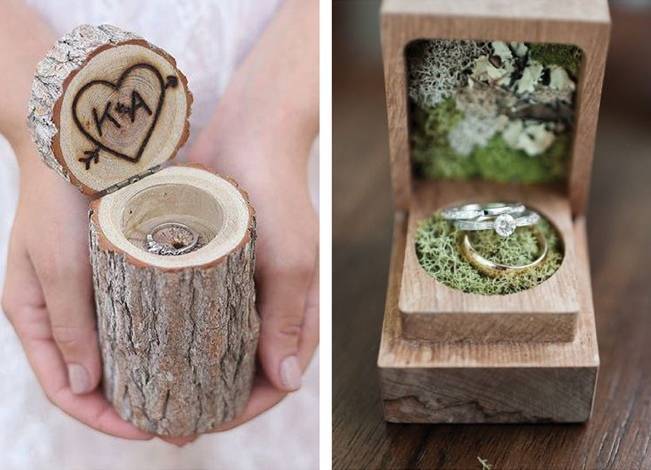 Left: Engraved Personalized Tree Ring Box by Morgan Hill Designs  / Right: Pinterest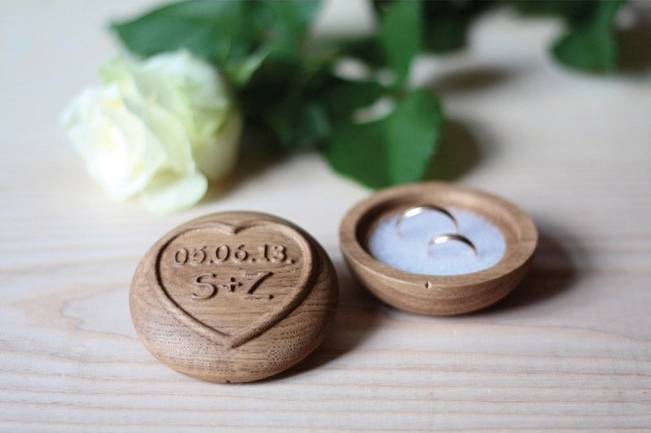 Custom wood ring box with carved initials and date by LV Woodworks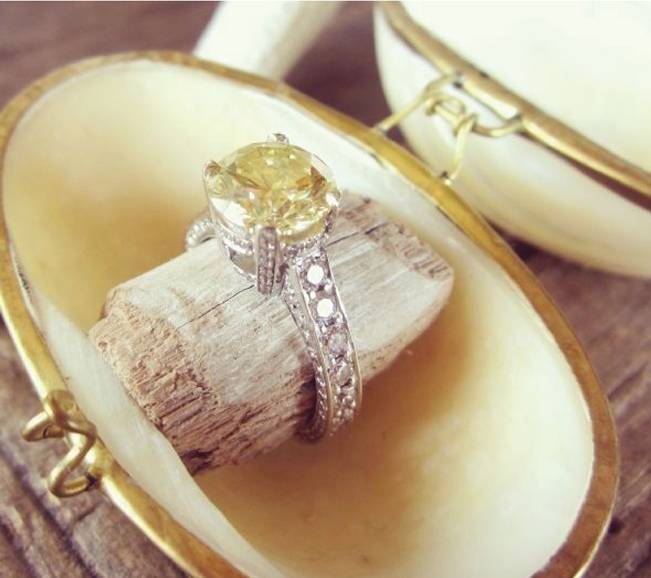 Driftwood and clam shell box, photo by Love Birds & Lace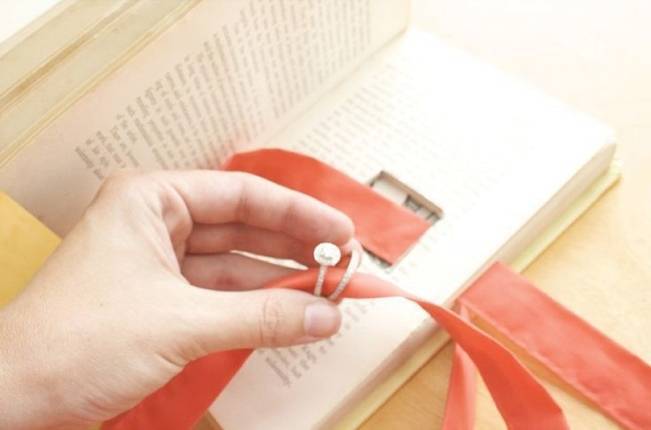 Take a vintage book and cut out a hideaway space – fasten with velvet ribbon, via Brit.co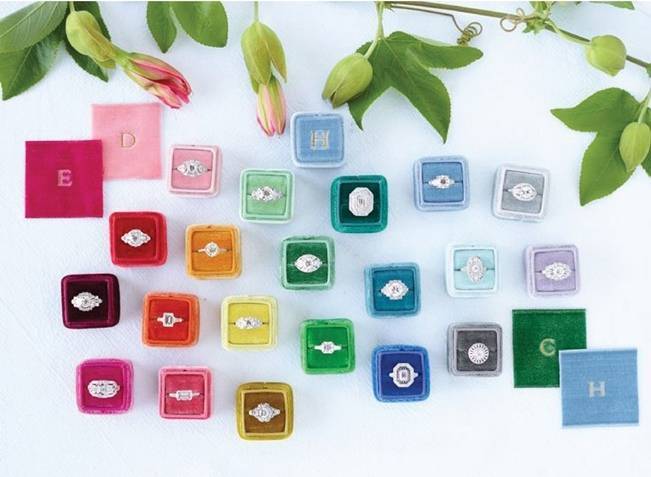 The MRS. Box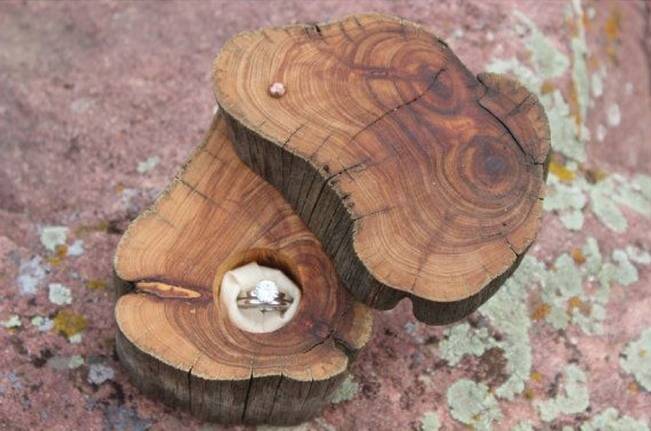 Wood Slice Ring box by Mountain Ursus Designs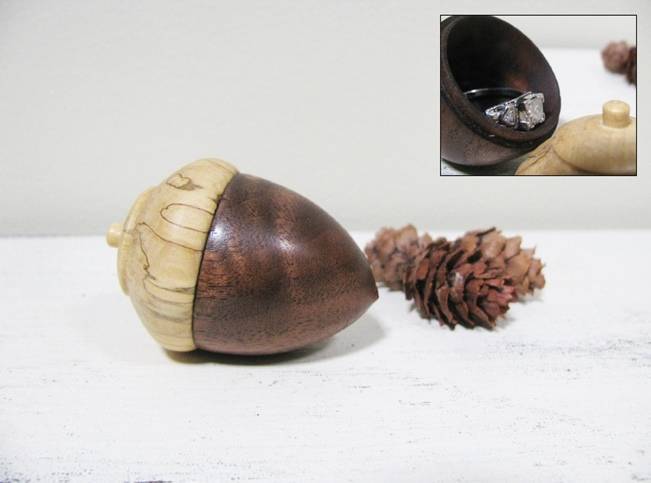 Hand Turned Wood Acorn Engagement Ring Box by Home Refinery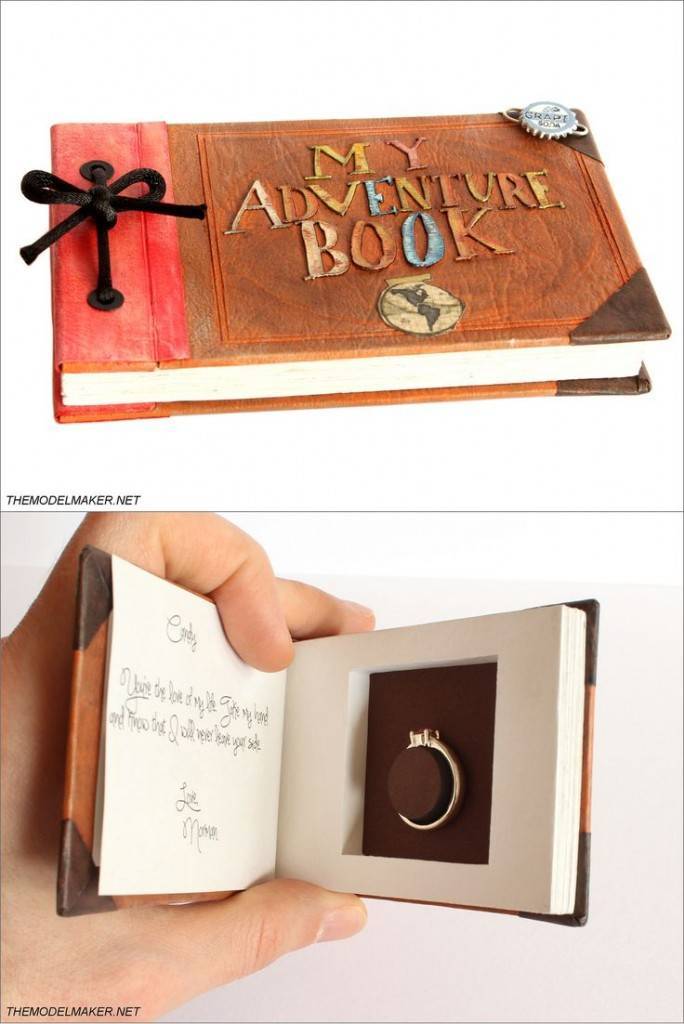 Inspired by the pixar movie, UP. Ellie's adventure book engagement ring box by The Model Maker
Have a creative engagement ring box idea? We'd love to hear them! Let us know in the comments below.