Hannah and Jonathan chose Virginia's Frontier Cultural Museum for their fun country wedding venue. They included many personal touches that carried out their turquoise and purple theme but we love that they made it uniquely them and utilized the colors in an elegant way without overstating them. The bridesmaids wore two shades of turquoise, and the bouquets accented their look with beautiful subtle purple blooms put together by Hannah's aunts. Antique frames and plates, handmade quilts, rustic wood signs, and dogwood sapling favors (provided by the local forest service) were just some of the lovely details that made their day extra special. Read below for their romantic story!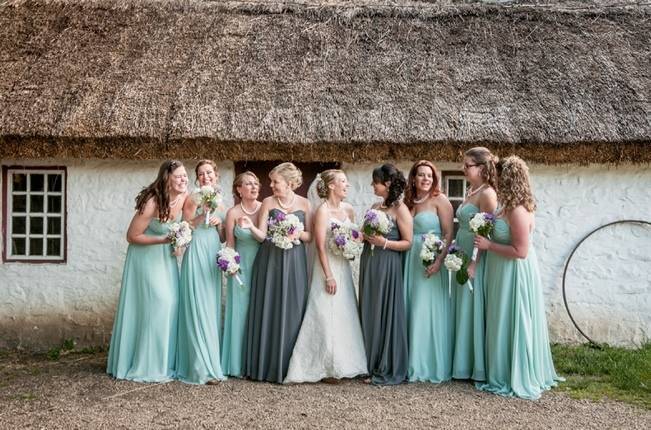 "These two could not have had more of a fairy-tale wedding. Every stolen look was heavy with love and devotion. I felt utterly caught in the middle of their romance, as if I was simply a bystander with a camera. Their romance was so authentic and such fun to capture. Congratulations, Mr. and Mrs. Barnhill! Best wishes for a lifetime of bliss!" – Bethany Snyder Photography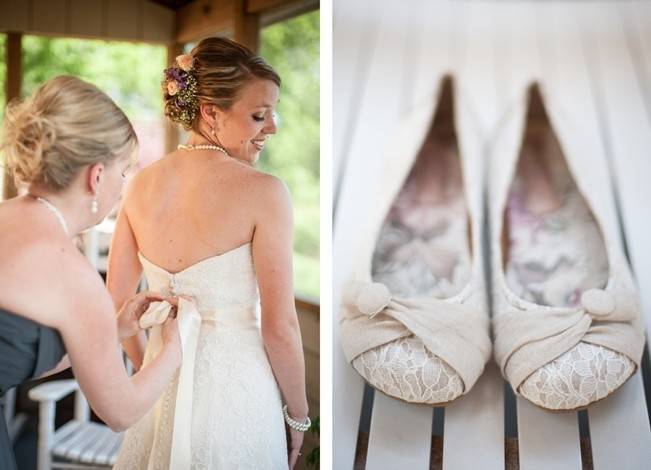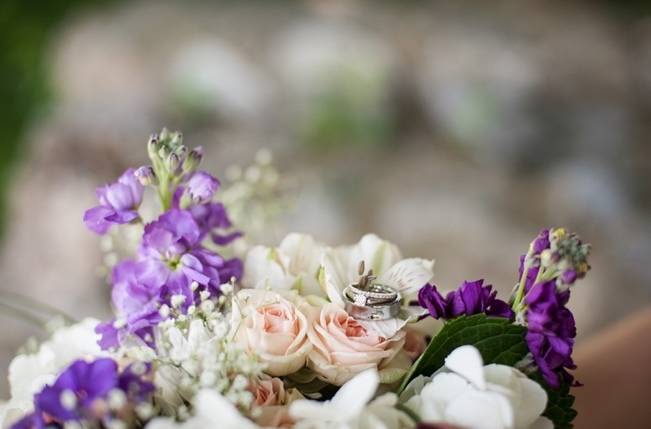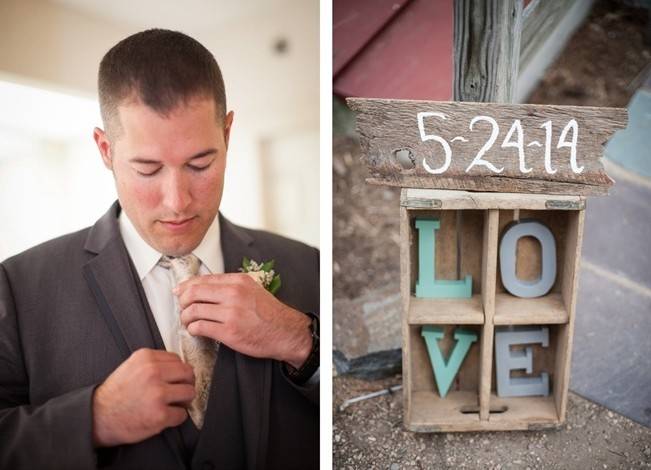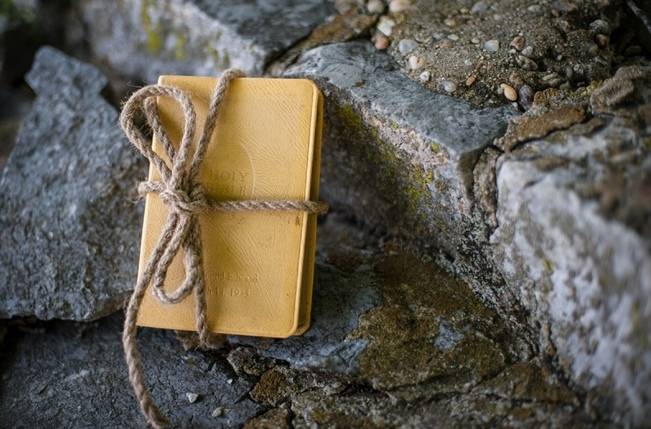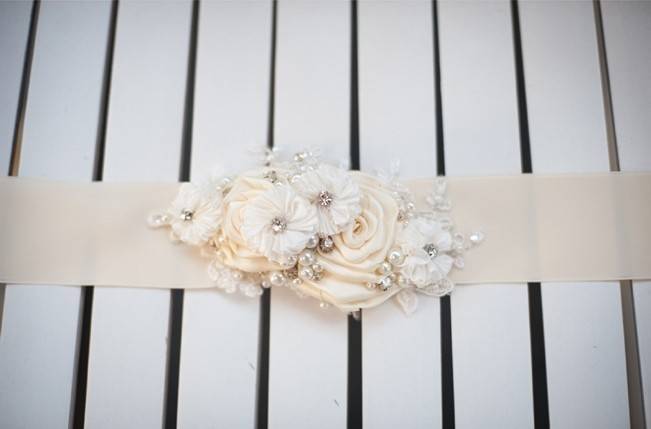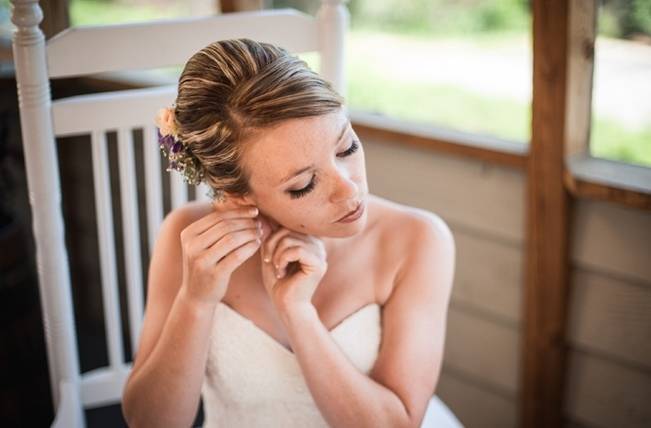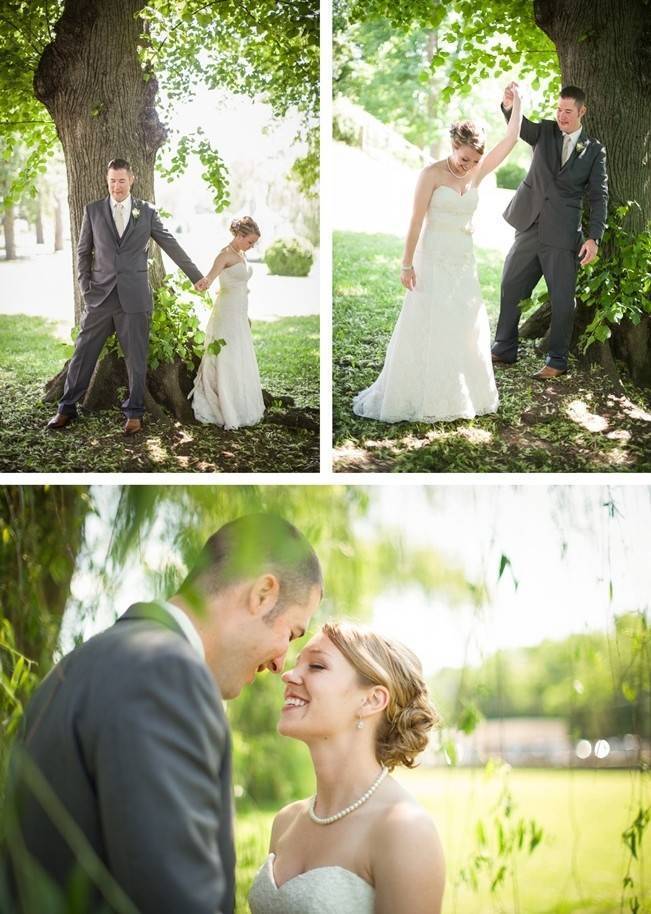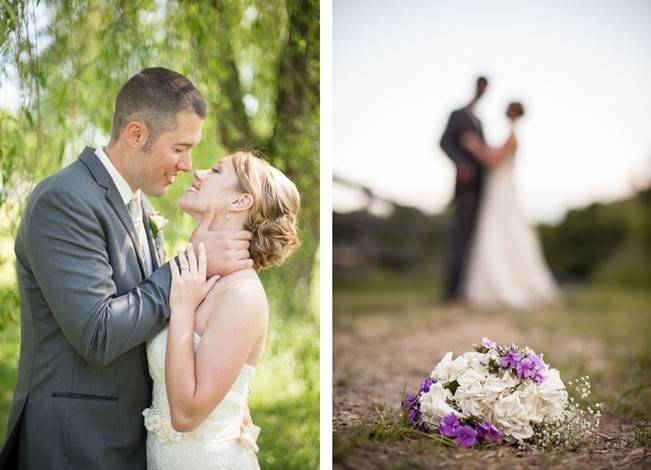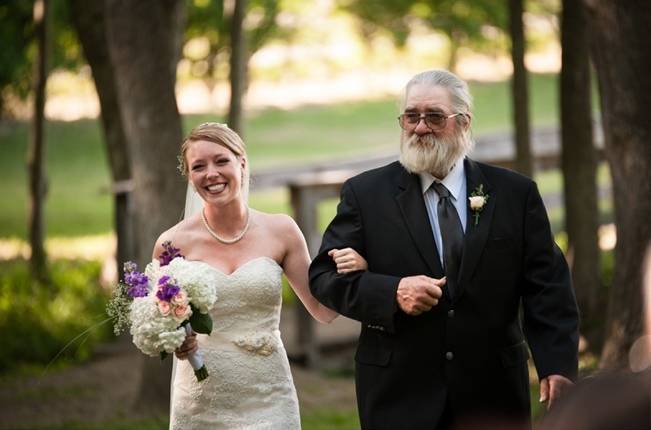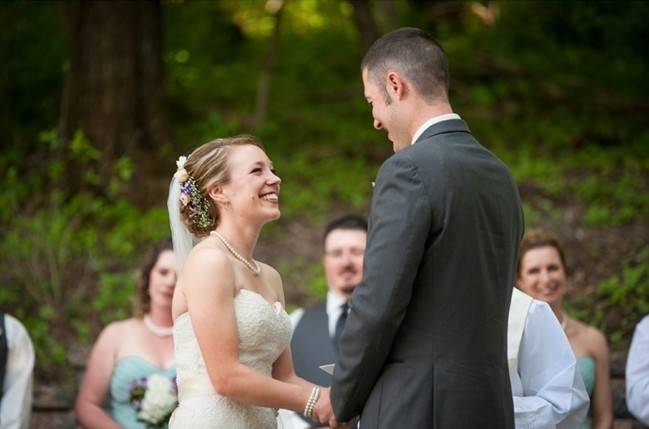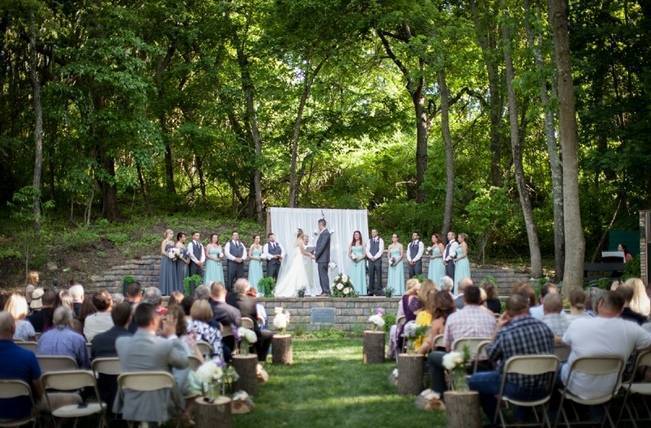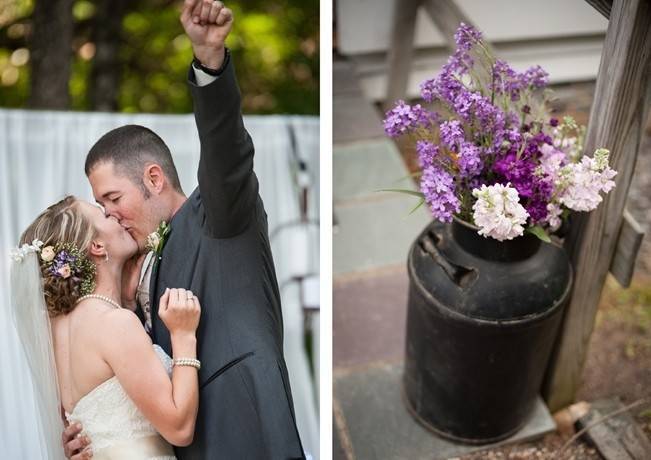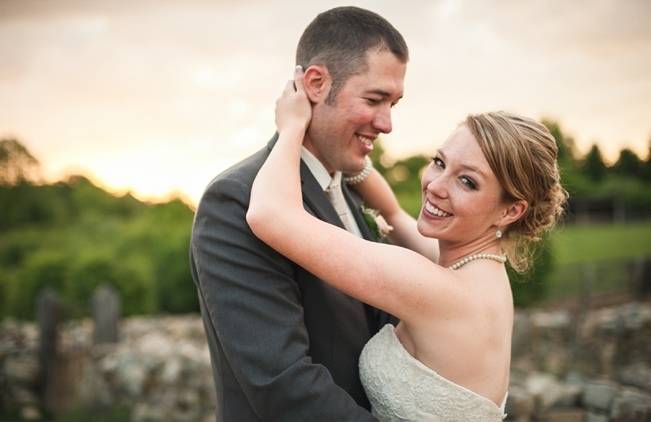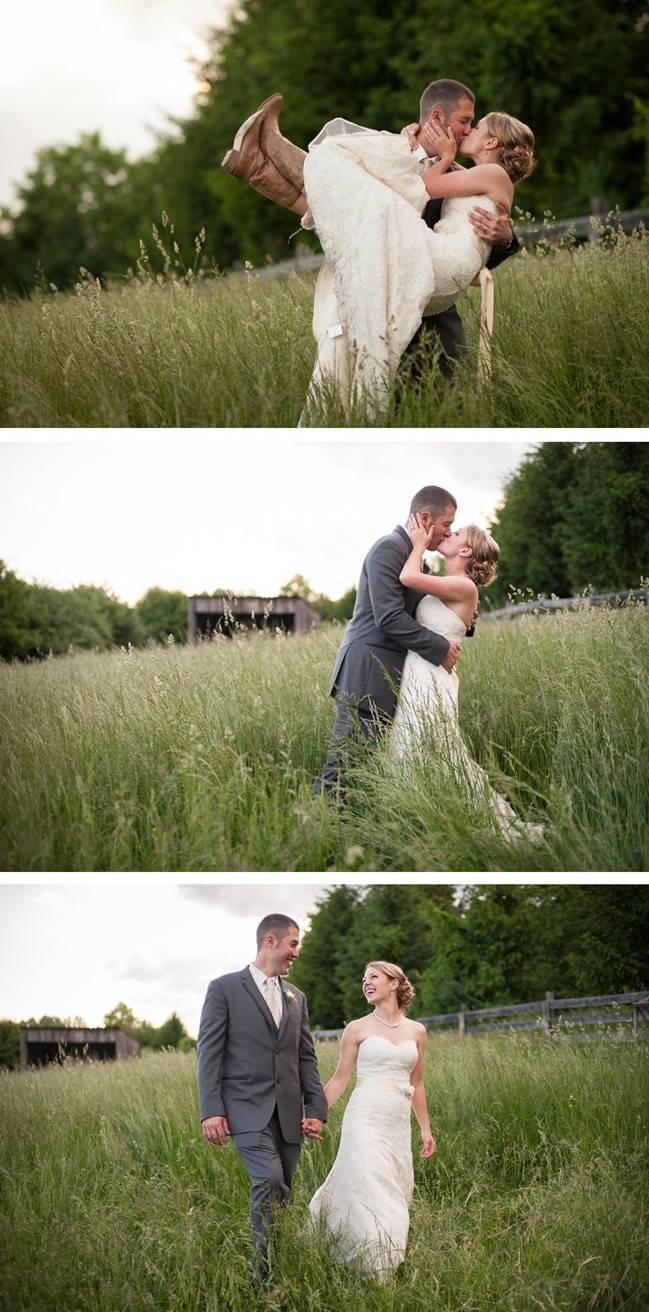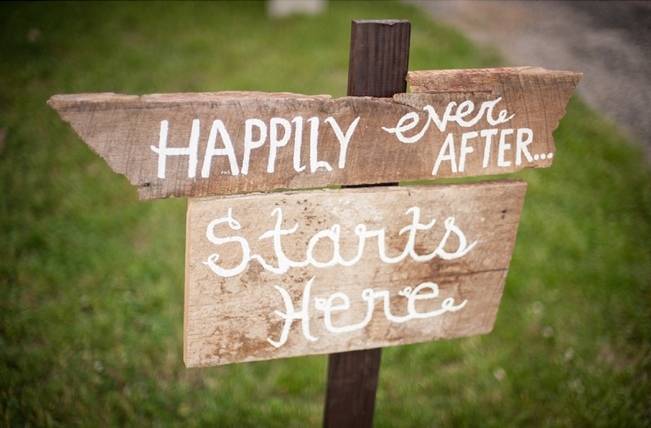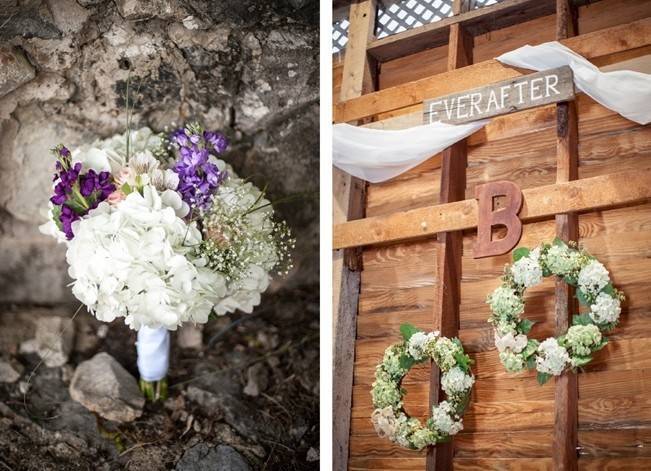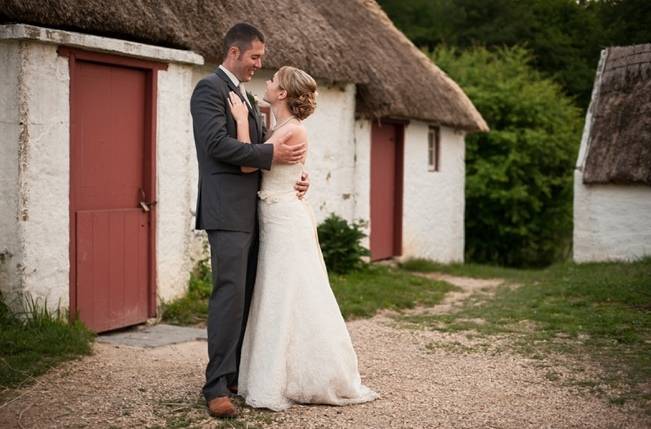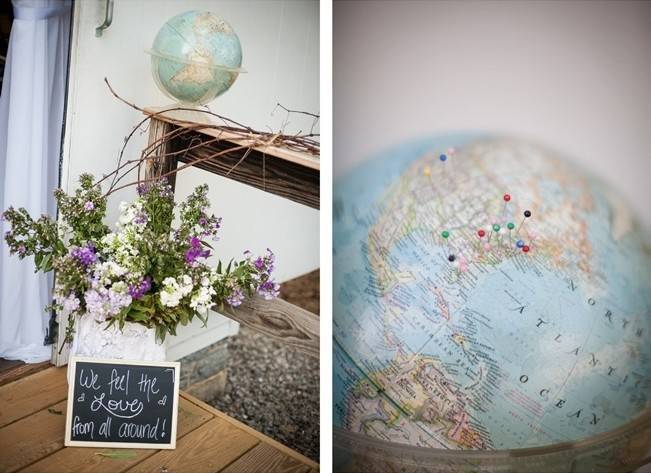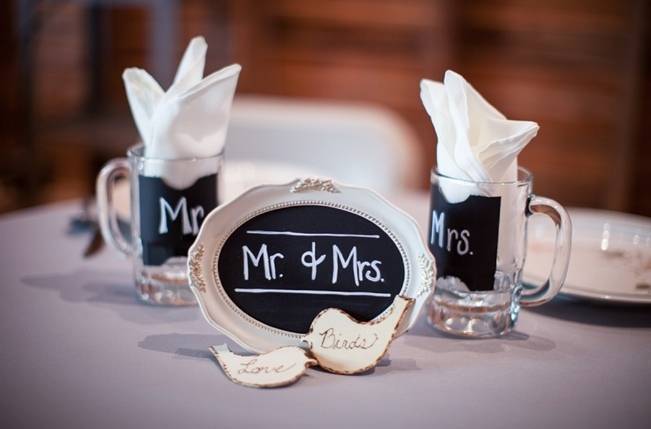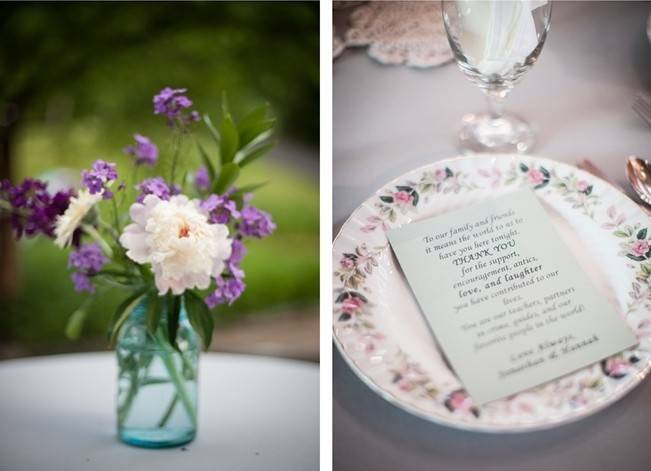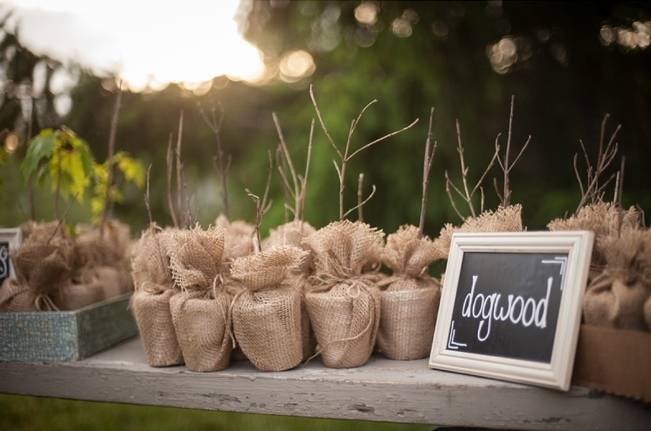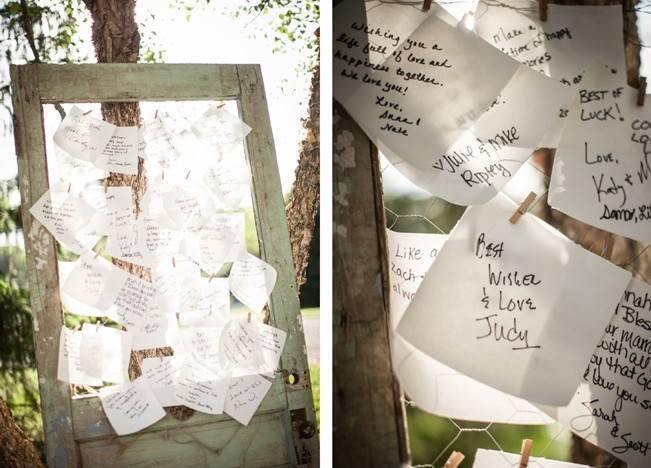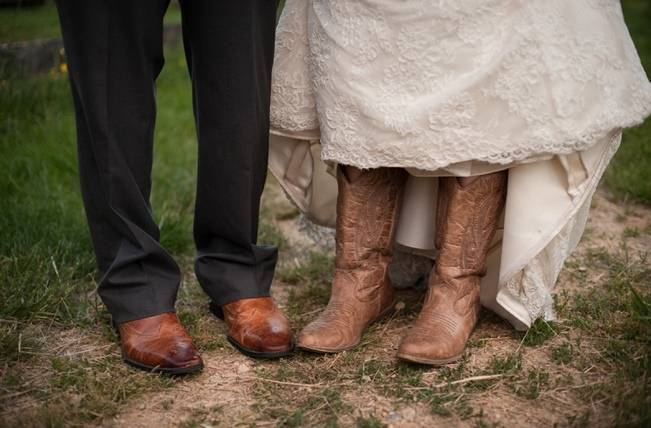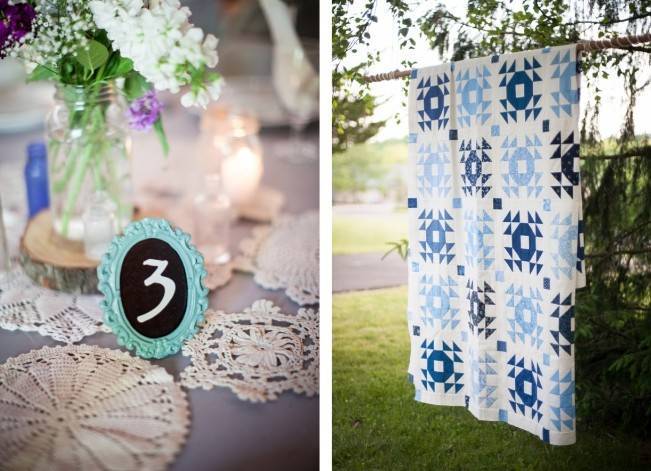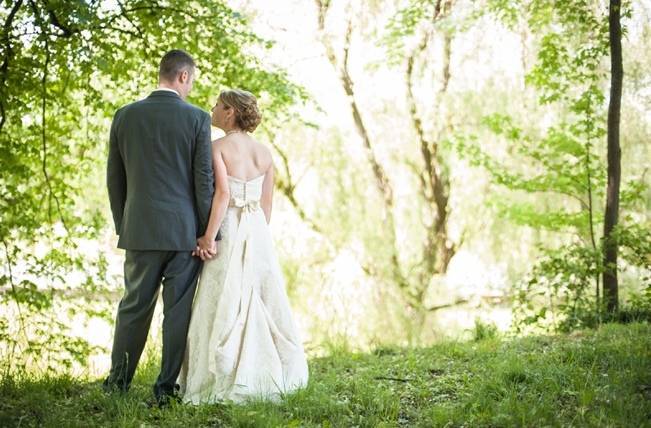 From the Bride…
Before the Ring:
Jonathan was my knight in shining armor. I was left stranded at a party with no means to get back to my apartment and Jonathan offered to give me a ride home (little did I know he had been waiting for that moment for a while). He had just gotten his truck that day and of course was super excited to show it off. I was crying and he did everything he could to cheer me up, even showing me the turn signals on the rearview windows and turning the volume up on the steering wheel. I have to give it to him, he definitely tried. Then the song Lollipop came on the radio and he proceeded to tell me how awesome the song was. I just remember crying and thinking it was the stupidest song I had ever heard, haha! A few months passed and I heard the song on the radio and thought of him and that night. I contacted him that day and we have been inseparable since!
The Proposal:
I grew up on a farm in a small town. We went back to the farm on June 4th to visit family. My mom surprised me with a pink fishing pole (I'm not much of a fisher but Jonathan and my Mom are so they try to make me see what they see in fishing). As with any new toy, you want to try it out. So we went to one of the lakes in our town. Believe it or not, I started catching fish! It had rained that day so everything was slick and I of course fell, twice. So I had worm guts and fish slime on me with mud on my back side to boot! Jonathan kept suggesting we go to our favorite spot on the farm to watch the sunset and I was having too much fun fishing that I kept putting it off…Well the sun set and he finally convinced me to leave. At this point, he suggested that we go look at the stars from our spot. We couldn't get back to the spot due to an electric fence so he suggested that we go pick cherries from our cherry trees. He left the truck running with the lights on (very sneaky) and we picked some. As I turned to head back to the truck, he grabbed my hand and I could see in his eyes what he was going to do! He got down on one knee and asked me to marry him. I couldn't believe it! I said yes and he put the beautiful ring on my nasty worm gut and fish slimed finger! It may not have been the prettiest of proposals on my part but it was the most special! He tried so hard to make his plan happen and I kept throwing wrenches in it!
Inspiration + Details of the Day:
I wanted to make sure the details were noticed. Everyone kept telling me that no one pays attention to the details, but they do. First and foremost, I wanted our union to be about family and friends. I feel like some guests are invited as an obligation and that's not how I wanted it to be. Everyone we invited was invited because we loved them and we wanted them to be there. We even had Winston (my doggie nephew) be our ring bearer so he could be a part of the wedding. He's been a part of our lives for 10+ years, he's family. My brother carried our rings and the bible our late grandma carried down the aisle when she married our grandpa. It broke both our hearts to not have her there and that was a way to have her with us. Our officiant was my childhood preacher, our pianist was my childhood piano teacher, my aunts put the flowers together, and our cousin made all our pies. It was very important to me to have as much family and friends be a part of it as we could. I wanted the reception to feel like you were going home to have a family reunion. The plates were mismatched plates, we served bbq, our guests signed quilt pieces, there were lawn games, etc.
Most Memorable Moment:
Seeing Jonathan for the first time. We did a sneak peak prior to the ceremony. It gave us an opportunity to share in that special moment together. The day goes by so fast, you need a moment together just the two of you to take it in.
Advice to Couples in the Planning Process:
You simply cannot plan for everything. As much effort as I put into the details, we had some big issues go asunder (bartender didn't show up, people ate our pies before we got to cut our own pie, our wedding cake ended up being a cheesecake from Food Lion we bought on our honeymoon, haha!) You can't plan for it all and you have to be prepared for when things go astray! Just roll with the punches and enjoy the day because at the end of it, if you both showed up, the details really don't matter!

Photographer: Bethany Snyder Photography / Dress: Justin Alexander style number 8627 / Bridesmaid Dresses: Allure, style number 1221 / Floral: Purchased wholesale and put together by bride's aunts / Hair Stylist: Design's by Holly / Event Planner: Divine Events / Museum: Frontier Cultural Museum / Tree Favors: Local forest service / Caterer: BBQ Connection LLC / Submitted via Two Bright Lights