In one of my favorite movies, Midnight in Paris, the main character venerates Paris in the 1920's, but when he somehow ends up in the 20's he finds that the people living there think the golden age is la Belle Epoque, and so on. We may not be able to ease our nostalgia for the past with time travel, but we can take part in a legacy from previous eras – eras filled with gorgeous jewelry. Each piece in the Trumpet & Horn collection has a unique, never-ending story, having been loved and passed on throughout many generations. All of their vintage engagement rings are one-of-a-kind, so if you see something that strikes your fancy, don't wait. Once it's gone, it's gone!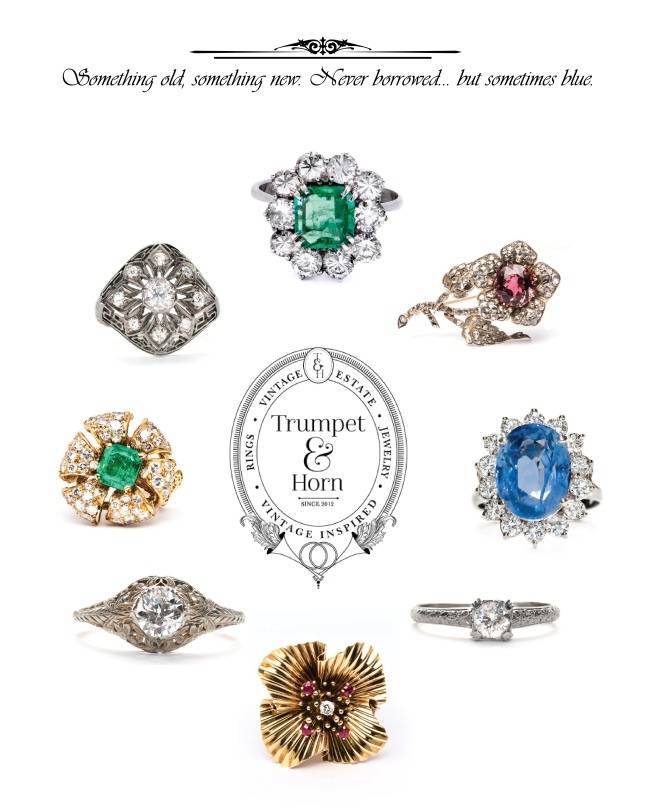 Scouring the world for rare estate jewelry and vintage diamond rings from decades past isn't just a business model for Trumpet & Horn – it's an obsession. Trumpet & Horn is passionate about finding one-of-a-kind engagement rings and unique jewelry that tell a story of history in the modern world. On occasion, a special ring will strike their fancy, and they'll recreate it for their line of vintage inspired engagement rings. The line carries a mixture of simple to sophisticated styles that are perfect for the modern woman.
Trumpet & Horn also carries a selection of fine jewelry, including some very rare pieces dating back to the mid 1800's. Others may be from the Victorian, Art Nouveau, Art Deco, Edwardian, Retro, or Modern time periods. Curious about which era best fits your style? Learn what your inner era is.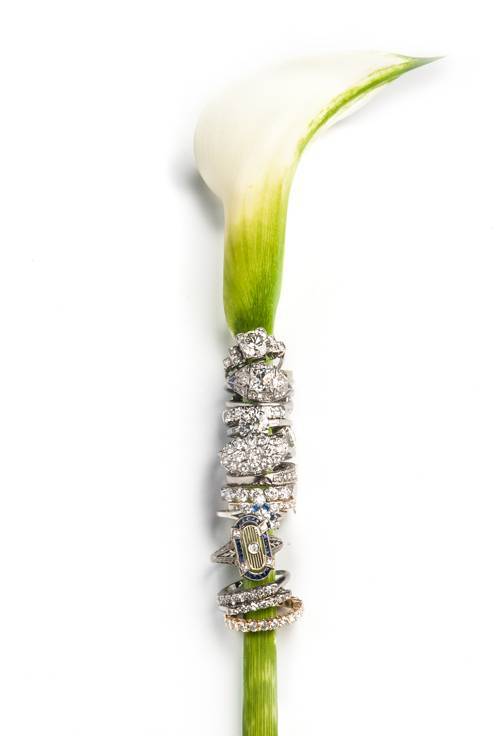 The jewelry may be from another era, but Trumpet & Horn's top-notch service is as modern as it gets. They offer FREE overnight shipping both ways and complimentary ring sizing on every purchase. Their vintage rings ($1,500-$35,000) are all in good-excellent condition and have been inspected by certified gemologists. Each diamond ring comes with a certification from an independent laboratory and a guarantee. They also offer "Surprise Me" rings – vintage inspired knot rings in silver, gold, or oxidized silver that hold the place of the "real" ring for the proposal. This ensures the proposal is a surprise, and she gets to pick out the real ring. They offer an exchange program for the "surprise me" rings – if she doesn't want to keep it, it can be exchanged for a credit towards the real ring from T&H.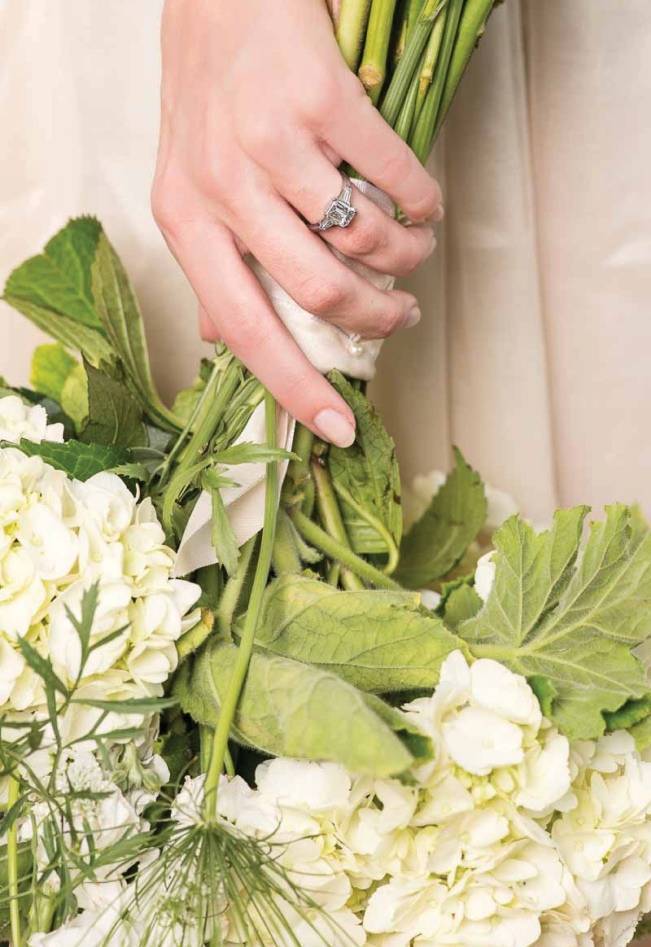 Sign up for the newsletter to stay updated as Trumpet & Horn adds new rings to their collection.

Sponsored Post / Trumpet & Horn is a preferred Violet Vendor