Having a green wedding speaks volumes about your concern for the Earth, and also how you and your new spouse will live your new life together. Planning an eco-friendly wedding can and should consist of more than hiring caterers who source their food locally and finding florists who use organic, locally grown flowers – you can also, with some help from these five fabulous designers, find the eco couture dress of your dreams. These designers not only create stunning gowns, they make them from gorgeous, eco-friendly fabrics such as organic hemp/silk, vegetable dyed silks, remnant, and fair trade fabrics.
Adele Wechsler
Adele Wechsler has designed six eco couture collections so far, each capturing timeless beauty, and focusing on a nature inspired element. She also has an eco bridesmaids collection and an eco plus size collection. These gowns are "for the bride who cares about the world in which she lives" and are hand cut and crafted in Canada. As a bride who wore one of Adele's gowns on my own wedding day, I would personally recommend her!
Katherine Feiel
Katherine Feiel's couture, nature inspired designs are created in her studio on a small island in Nova Scotia with beautiful views of the ocean (see her blog Two Crow Joy). She is an advocate of the slow fashion movement – buying fairly traded materials from developing nations. She endorses healthy beauty practices for all members of the fashion industry and believes healthy mind and body are the most beautiful of all.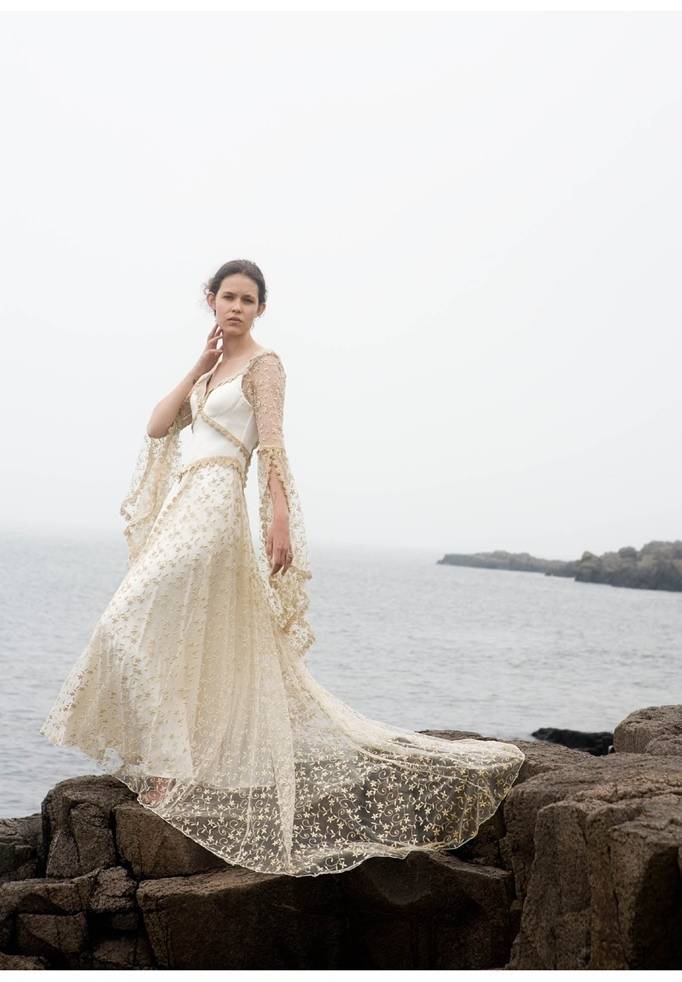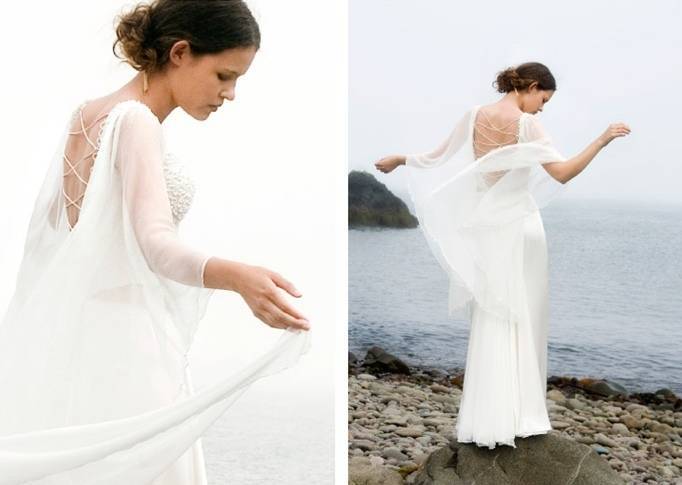 Pure Magnolia
Pure Magnolia, by designer Patty Nayel, is committed to using sustainable, all natural fabrics to create couture gowns and bridesmaids dresses. Located in Vancouver, British Columbia, Pure Magnolia will work with you to create your dream dress at an affordable price. Read more in our interview with Pure Magnolia here and be sure to check out their recently-launched 2013 collection inspired by vintage glamour!
Tara-Lynn
In the mountains of Vermont, working in her solar-powered studio surrounded by a lifelong collection of colorful vintage fabrics, lace, beads, buttons and trim, designer Tara Lynn works by hand and on vintage sewing machines to create one-of-a-kind wedding gowns from natural, organic and re-purposed fibers—gowns that are shipped throughout the U.S. and around the world. Tara Lynn's gowns are inspired by her love of nature and her research in flora and fauna; but every gown is unique and has its own story.
Wai-Ching
Known for her use of color, Chrissy debuted her wild yet wearable line, Wai-Ching, in 2003 with figure flattery at the top of her priority list. Creating fiercely unique clothing is a delicate process. To Wai-Ching, the art lies not only in designing, but also in selecting luxurious peace silk and hemp fabrics, hand-dyeing the blank canvas, and meticulously piecing together each masterpiece. The name Wai Ching (Cantonese for wisdom and virtue) reflects the philosophy of the line and of the artist herself.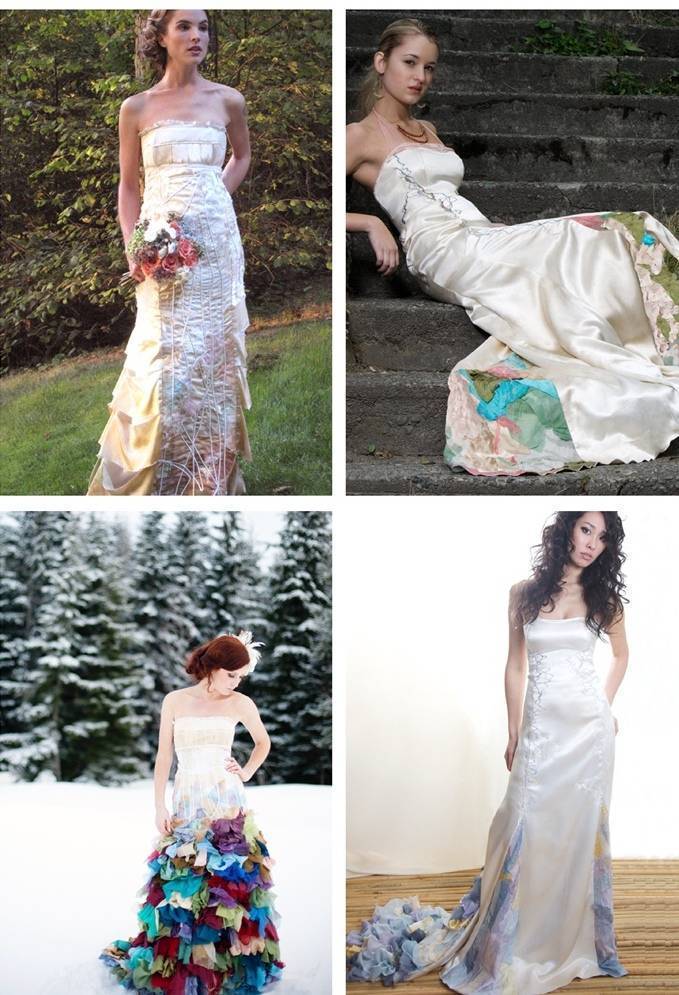 Adele Wechsler / Katherine Feiel / Pure Magnolia / Tara Lynn / Wai Ching