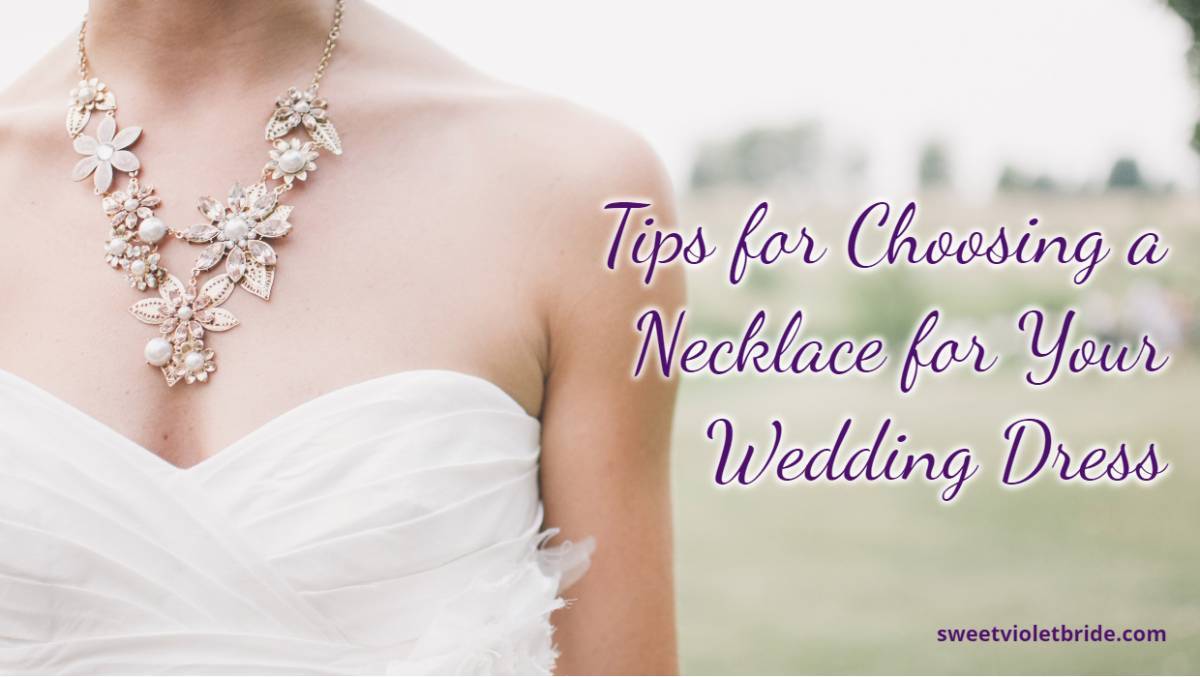 One of the most common things you'll hear as you plan your wedding is that everything has to look great. If everything looks perfect on your wedding day, you'll be guaranteed to have amazing pictures and videos to look back on. While it's good to think about things like your color scheme and table settings, it's important not to forget what you're going to wear.
Shopping for your wedding dress will be a lot of fun, and you may have already enjoyed finding the dress that melted your heart as soon as you put it on. Have you thought about what you'll be wearing with your dress? Think beyond your veil and ask yourself if you have a necklace in mind.
Necklaces are great statement pieces that can pull an entire outfit together. Wearing a necklace on your wedding day is the perfect way to finish off your bridal look, but it'll take some time to find the necklace that's right for you. Read on for five tips to help you find the perfect bridal necklace.
1. Look at Family Pieces
Weddings are as much about family as they are about the couple getting married. So many wedding traditions are sentimental and meant to include people like your parents or grandparents. Jewelry can be part of those traditions, too, especially when it comes to your necklace.
Talk with your mom, grandma or another female family member who's close to you to see if they kept the necklace they wore on their wedding day. They can let you borrow it or even pass it on to you to wear down the aisle.
2. Consider Your Neckline
Every bride shops for their wedding dress a little differently. Some focus on the fabric of the dress, while others care more about the color or style. One feature some may overlook is the neckline, which can play a significant role in deciding on your bridal necklace. If you're not sure what neckline your gown has or which ones you like, read up on wedding gown necklines to learn about this important part of your dress.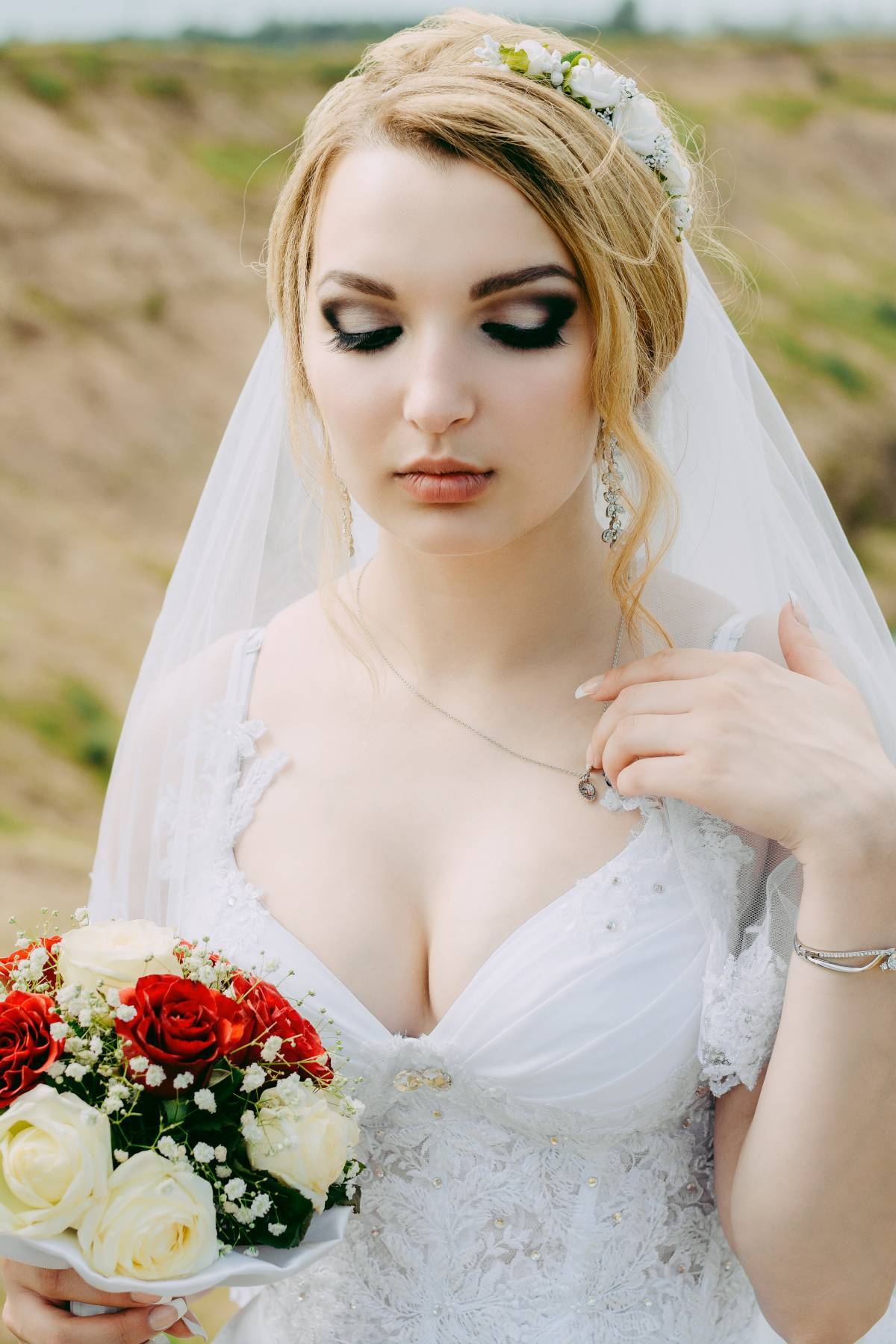 Not every necklace will work with every neckline. Deeper necklines will need longer necklaces, and vice versa. It's important to make sure your necklace works with your neckline, not against it. Going with a strapless dress? Consider choosing a choker or another short necklace to contrast the strapless effect of your gown.
3. Think About the Metal
Imagine you've found the perfect gown and a necklace you love. You're confident they look great together, and after your wedding, you're looking back at your favorite photos. Clashing types of metals in your jewelry will take away from any bridal style, so don't find yourself making this mistake!
Match the metal of your rings to your necklace for a natural starting point in finding the right necklace. A gold necklace will stand out when you have silver rings or earrings. Get everything to match or find a common style they can share. You may have different colored stones in your jewelry, but if they're all shaped the same way or have the same metal bands, they'll look like they belong together.
4. Match Your Bridesmaids
A subtle way to make your bridal party match is to use jewelry to your advantage. Not every dress style or color will look great on everyone in your bridal party, but jewelry is much easier for most people to work with. Get your bridal party together and check out popular bridesmaids jewelry.
See what they think about the different styles, so everyone can show up on your wedding day looking their best while also matching each other. It's so important to get their feedback! They want to be there on your wedding day to support you, but they won't appreciate being forced to wear jewelry that doesn't look right on them.
5. Go with What Feels Right
When it comes down to it, you must love the final decisions about your wedding. What you may have already chosen and what you'll decide in the future will be done based on if it feels right in your heart. If you're not interested in the details of fashion or putting together an outfit, you can't go wrong by following your heart.
Try on different necklaces at places where you shop at the most. See what looks the best on you and what matches your sense of style. You can see what your friends and bridal party think, but you'll know when you've found something you love. Go with what you feel is right in your gut and in your heart! You're the best person to give advice on what you love.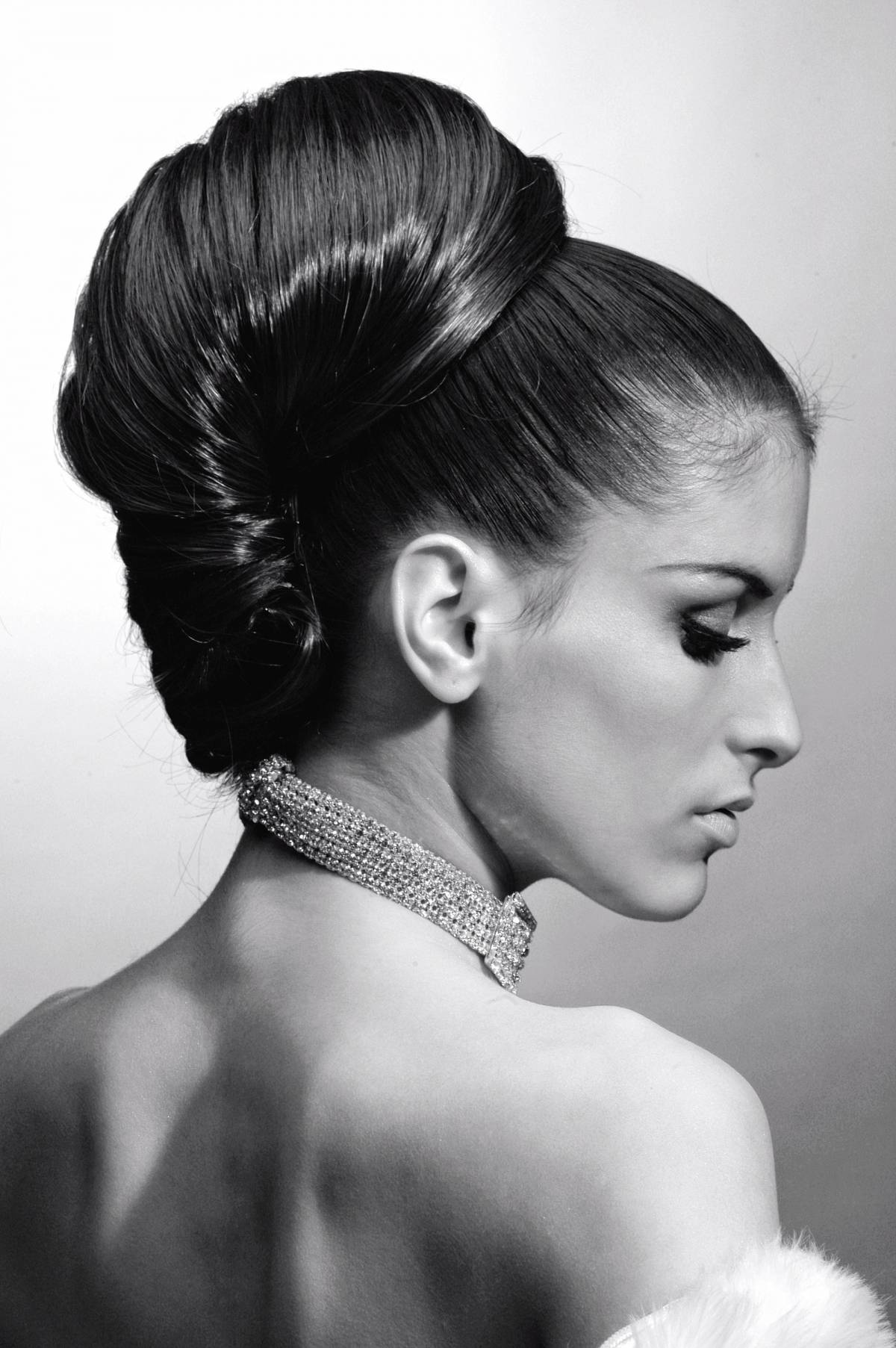 When you walk down the aisle on your wedding day, you know you'll need the perfect gown, a gorgeous veil and maybe even a bouquet of beautiful flowers. Something else you may not think about until the last minute is what necklace you'll wear with your dress. This might be an accessory you're used to throwing on before you leave for work in the morning, but you need to put a little more thought into the necklace that's going to accompany you down the aisle.
Think about what metals you'll be wearing in your rings and even your earrings, if you've already picked those out. Talk with your bridesmaids and try to match them for an understated way to visually pull your bridal party together. You should also consider the neckline of your gown and get a necklace to match its style. Don't take away from a breathtaking neckline with something short or chunky piece that will look out of place.
If you have a tight wedding budget, you can always investigate renting a necklace, depending on if you'd rather have a bold statement necklace or not. When you find the right necklace, you'll know you've found the one. Just like when you find your wedding gown, it'll speak to you in a way that no other necklace has before. To guide you in the right direction, know what style your dress will have, what neckline you'll wear and if you want to match your bridal party.