This bright and fresh styled shoot from Tennessee will light up your day! It is filled with flourishing blooms in shades of blush, fuchsia, orange, and lavender, a sweet coffee bar, watercolor details, cute quotes, and a menu inspired by the fairy-tale tastes of summer. I love the calligraphy on stone, lacy dress so evocative of the Southern bride, botanical favors, soft pastel palette and mismatched vintage china. Handcrafted latte art in a vintage china cup is such a romantic treat for a wedding! Joel and Amber Wedding Photography is behind the lens. Enjoy!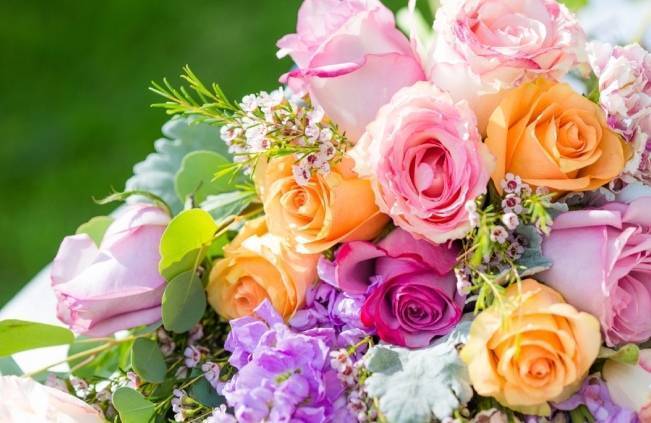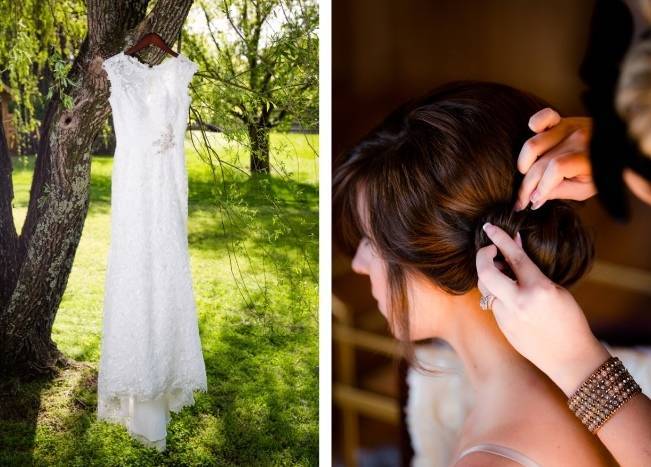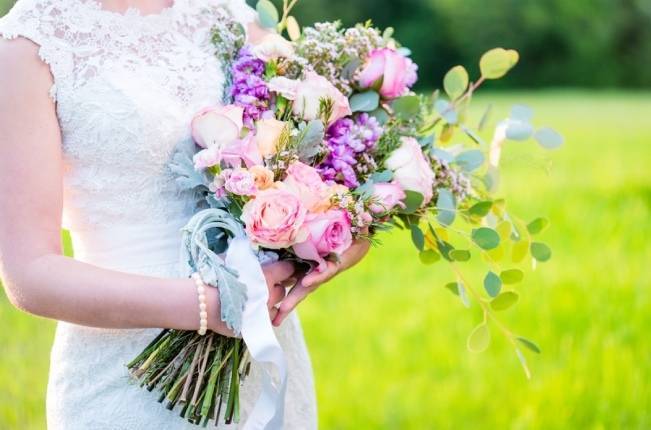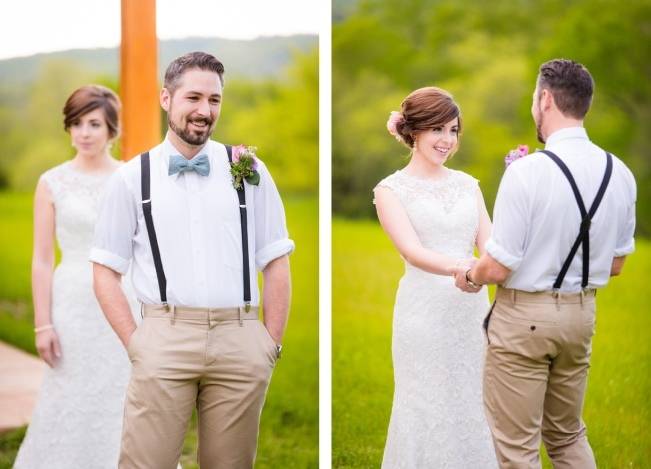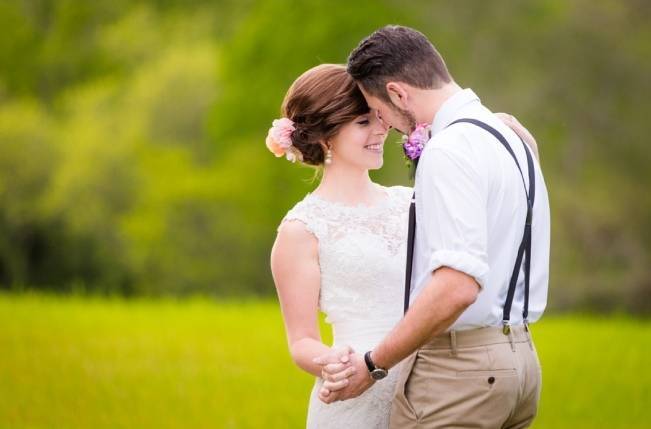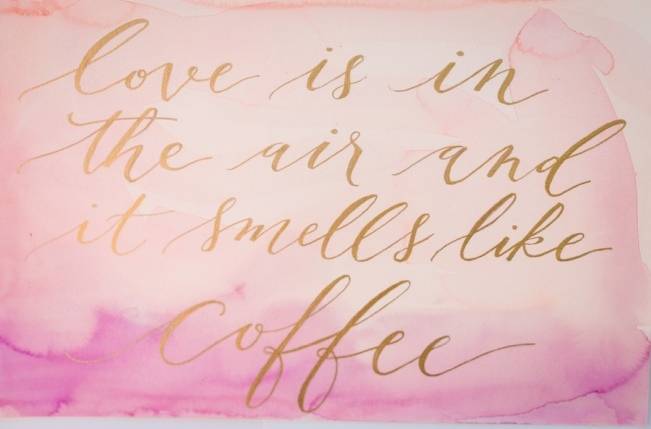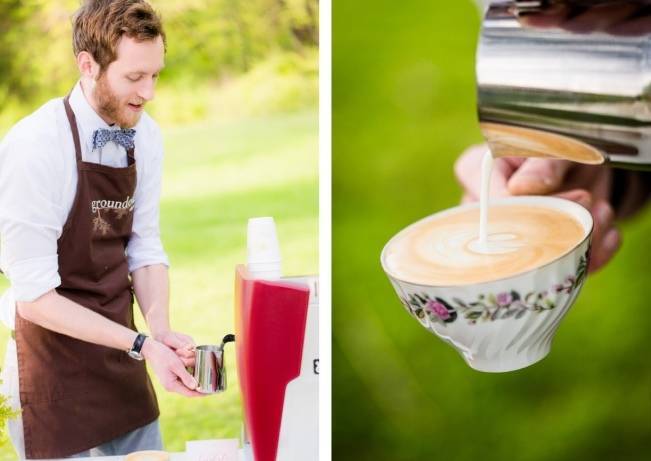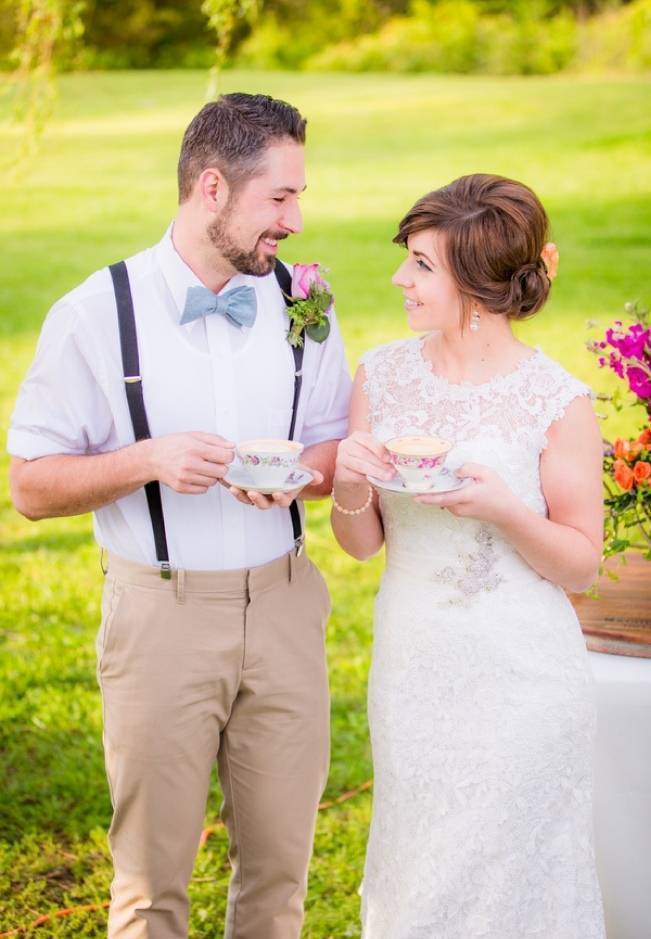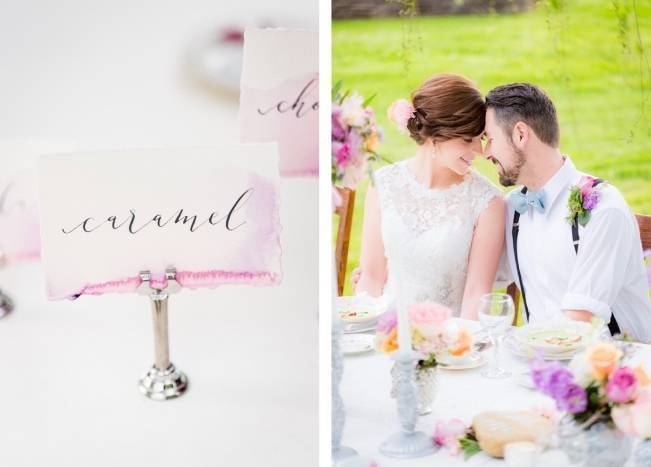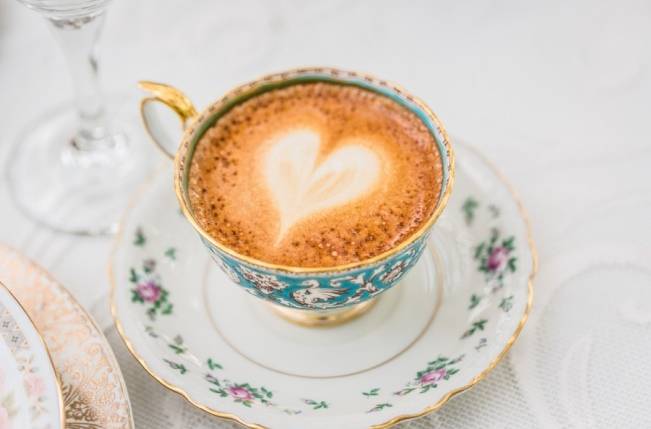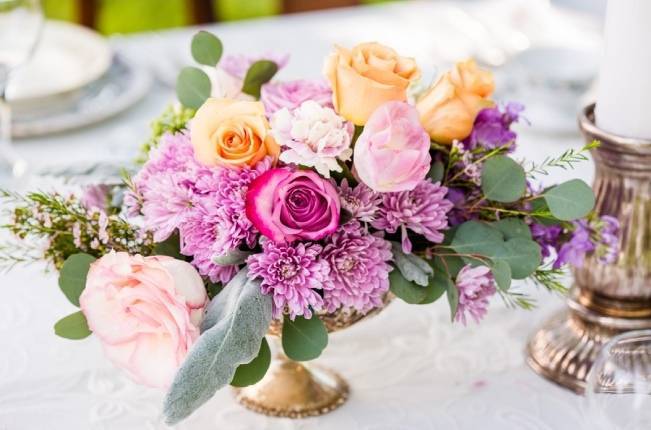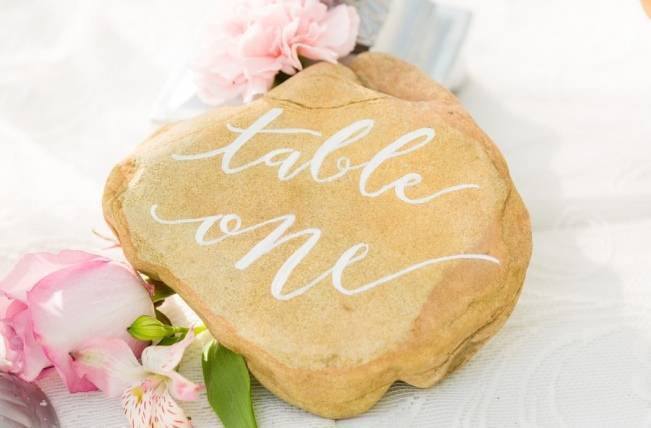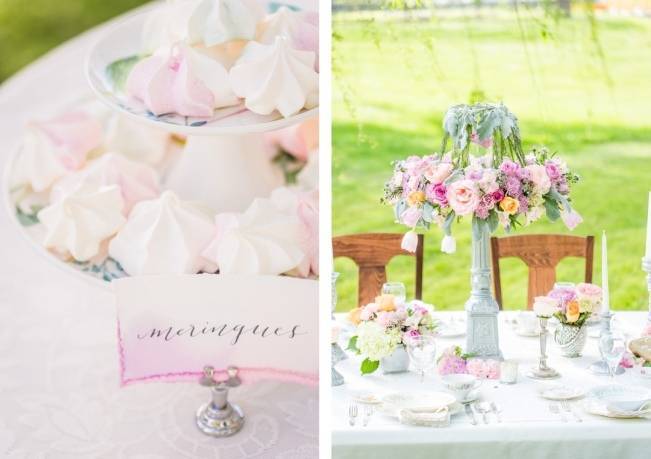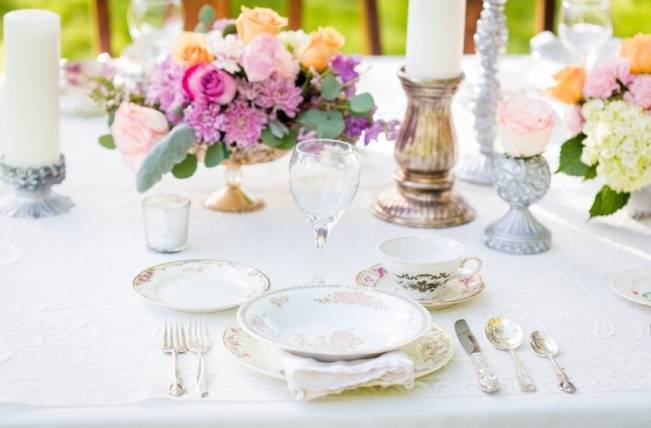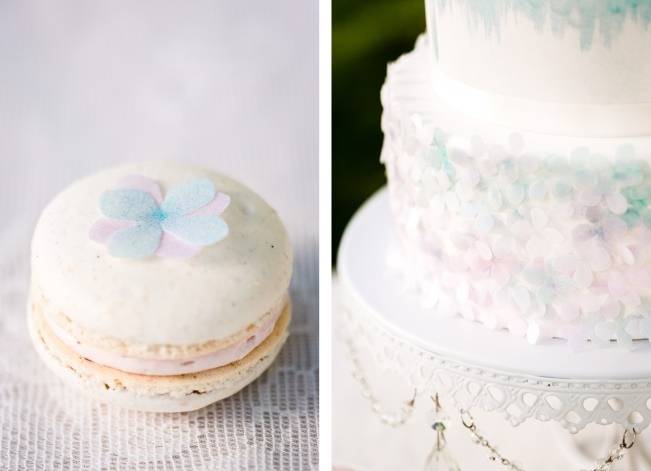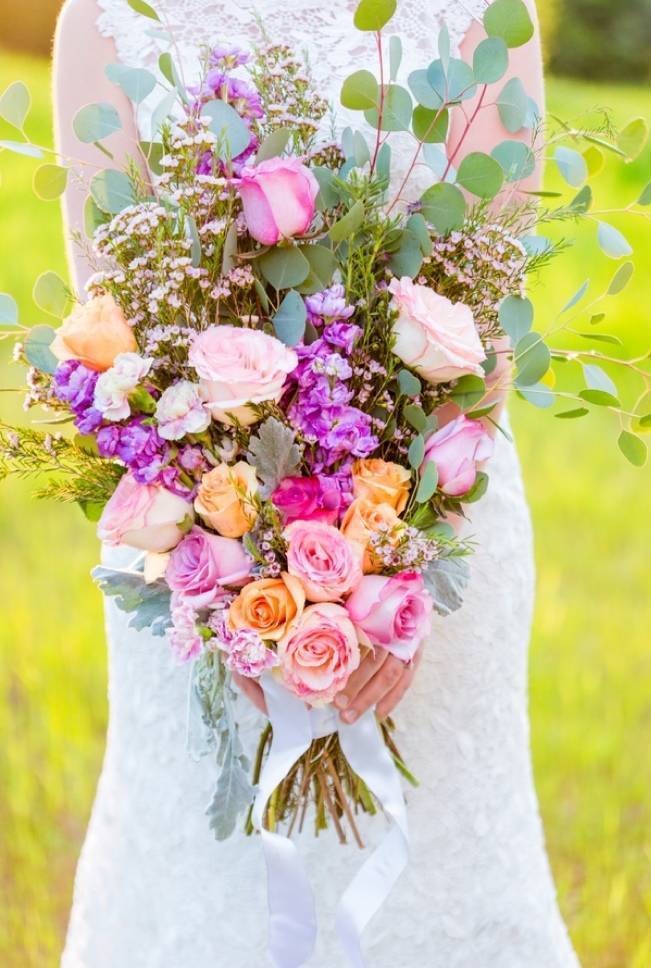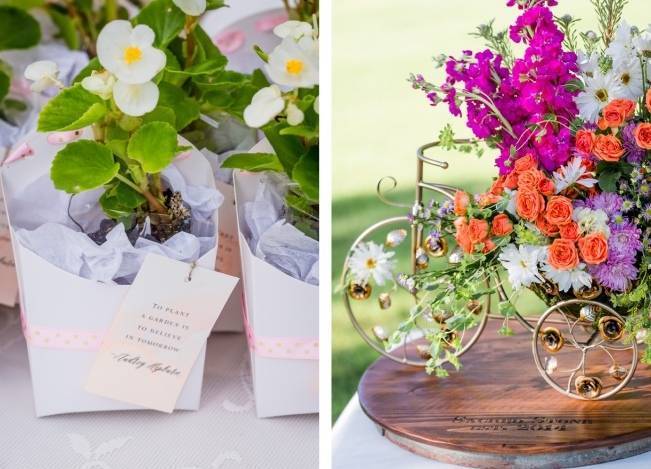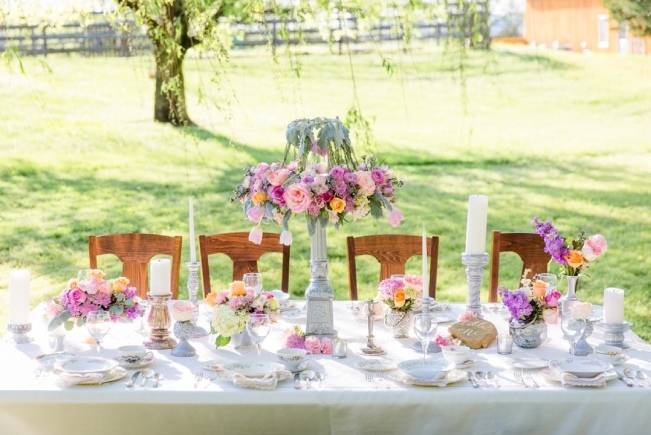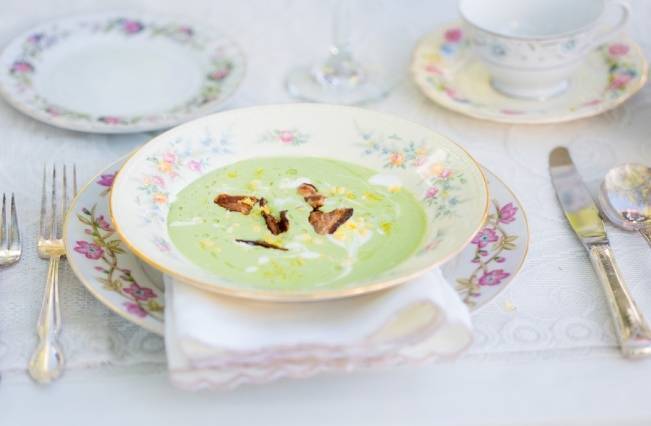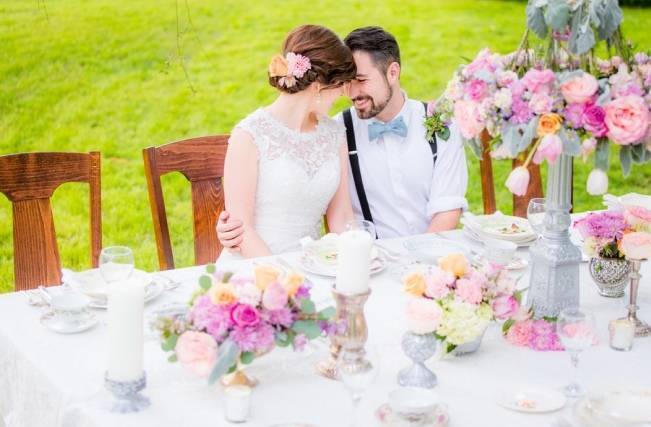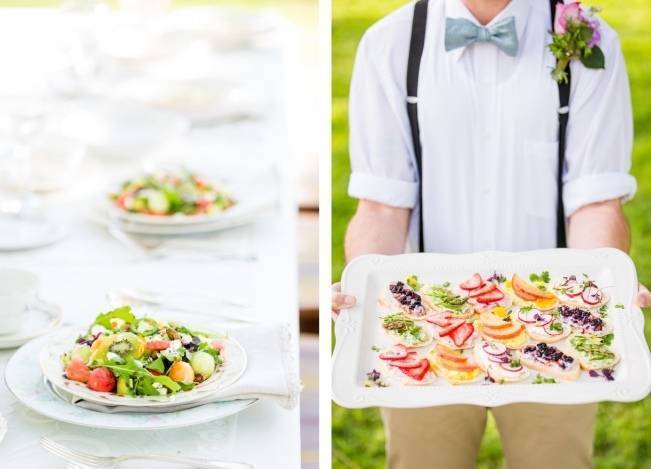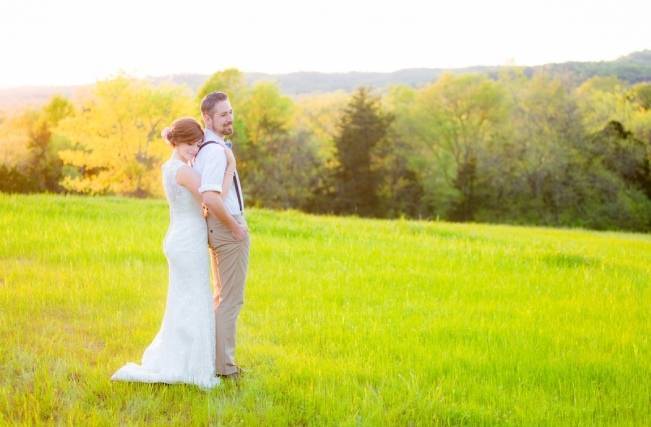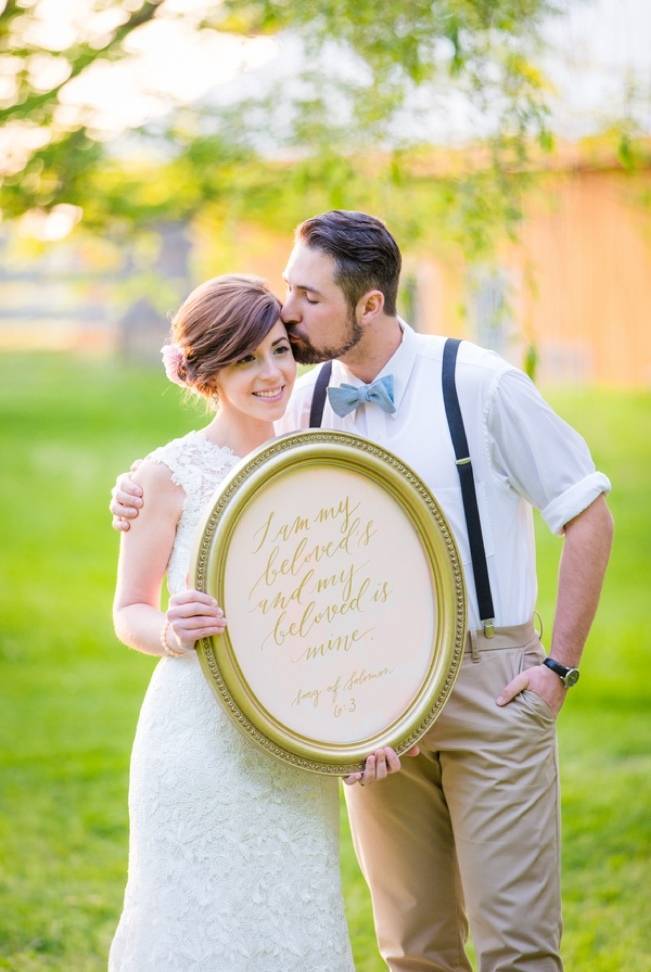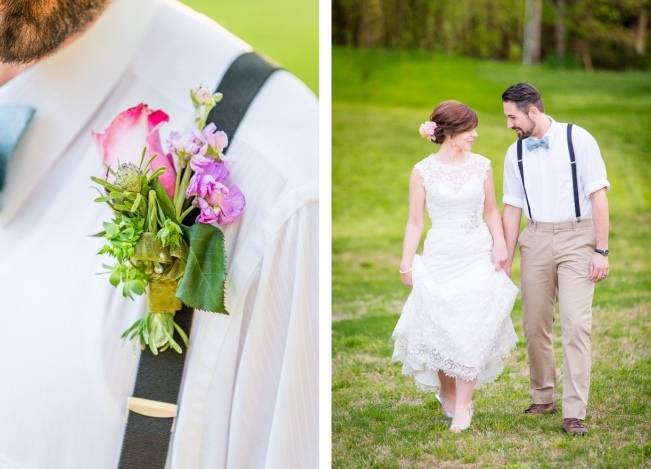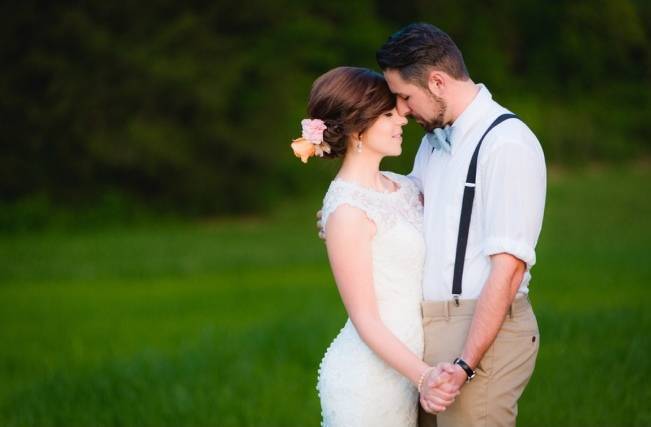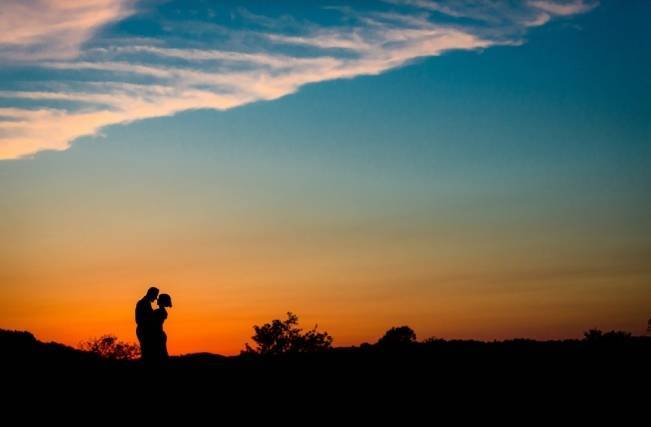 From the Photographer:
Our chef put together a mouth-watering menu, inspired by summer flavors and pastel colors. Our cake artist created a light and airy cake, along with scrumptious macaroons and meringues inspired by summer watercolors. The coffee bar was designed to create a unique twist on the reception! We wanted to inspire brides to think outside the box when considering different concepts for their reception. Hand-lettered, watercolor signs announced the flavor options available.
Quotes are such an inspiring way to create an emotional touch to a wedding. We wanted to incorporate some sweet and fun quotes to help capture the love surrounding a wedding. One quote was attached to our unique wedding favors – a live begonia flower for guests to take home and plant, with words from Audrey Hepburn: "To plant a garden is to believe in tomorrow." Love is a delicate flower that is alive and beautiful – we wanted these to be a reminder of that.
We finished off our session with sweet sunset portraits of our bride and groom. Their love for each other was just amazing to witness. At the end of the shoot, that's what it's all about. This beautiful thing called love.

Photographer: Joel and Amber Wedding Photography / Equipment Rentals: Decorous Dishes / Specialty Foods: Grounded Coffee / Bakery: Hamley Bake Shoppe / Design and Decor: Kris Clark Designs / Invitation Designer: Linen and Leaf / Apparel: Modern Brides / Event Venue: Sacred Stone / Caterer: The Chef Next Door / Makeup Artist: The Transformation / Submitted via Two Bright Lights