Behind every dream dress, is a talented designer or sometimes two.  The southern California-based sister duo behind Val Stefani, from which the label draws its namesake, is inspired by a feminine aesthetic. Their dreamy gowns are accented by delicate beading, hand rolled rosettes, cascading ruffles, and luxe lace. These hand crafted details and creation of feminine silhouettes are signatures for every Val Stefani gown. We're excited to share some of our favorite new Val Stefani designs and a special Q & A with the designers! Read on for a window into the world of bridal fashion and tips on shopping for your big-day dress.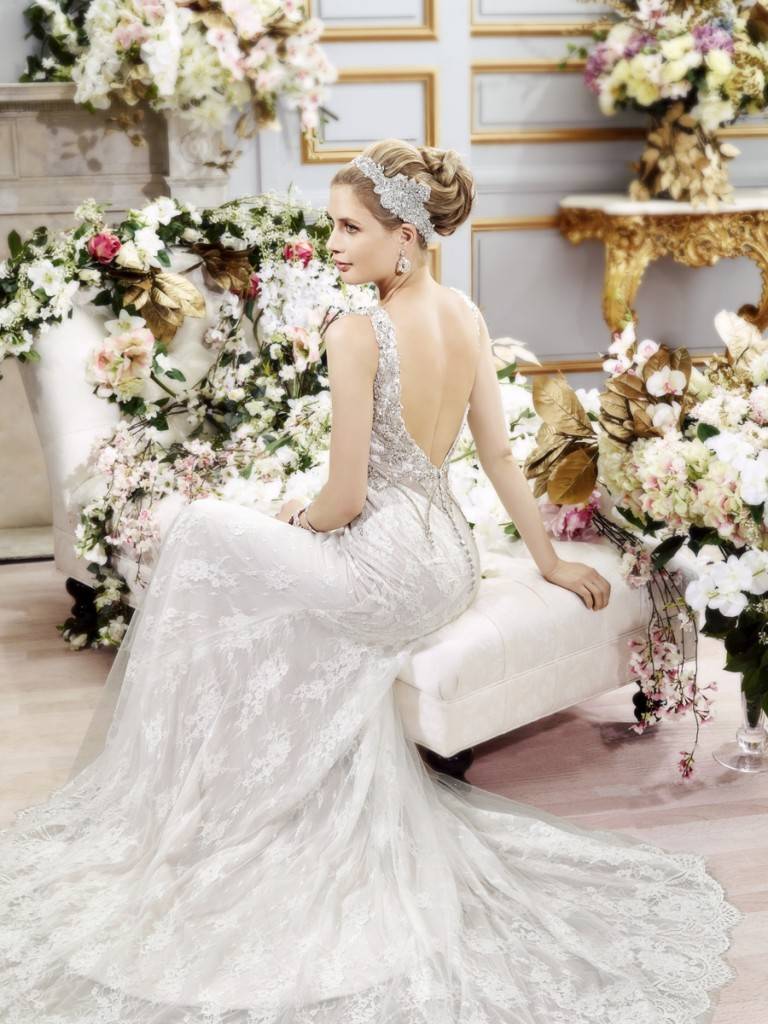 SVB: How did you two start Val Stefani? How did you become interested in fashion design and are you self-taught or did you go to school for it?
VS: Our family has roots in the fashion and the bridal industry. So for us, fashion has always been a constant influence in our lives. Our training began from childhood and continued at Parsons in NYC where our skills were refined. Our friends and family were always asking us to create dresses and bridal gowns for them and they were the ones who really encouraged us to start our own label.
SVB: What is it like to collaborate as sisters and where do you draw inspiration for your designs?
VS: We work together as one person and have one cohesive vision. Even though we have complete opposite personalities and styles, it is those differences that lead us to one cohesive viewpoint. We are notorious for finishing each other's sentences and even at times speaking in unison. Even though we are different, we can change roles. At one moment one of us can be going with the flow sketching, draping, and selecting fabrics and colors for the next collection, but then in the next moment our roles can switch and one of us will have to be the organized one that is all about deadlines. The beauty is we don't lock each other into any one role. There is a natural ebb and movement to our process together we complement each other nicely.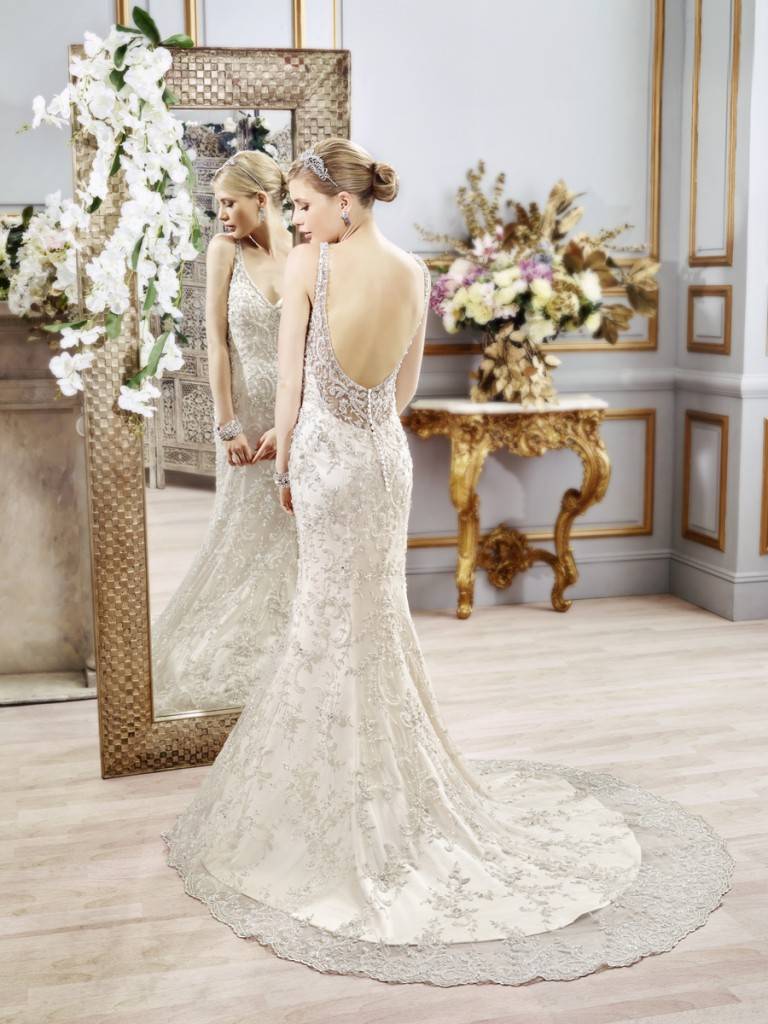 SVB: Tell us a bit about your process? Sketch to bride, so to speak.
VS: We decide first what our vision for each collection and design a cohesive collection around that concept. We stay true to our underlying inspiration of anchoring our designs with a focus on fit, proportion, and feminine silhouettes. Our signature is to create gowns that emphasize and accentuate the female figure. We design feminine figure flattering silhouettes and combine them with artfully placed lace and beading that creates depth to each design and enhances the beauty of each bride that wears it. We do a lot of showcases with our retailers and meet with brides and help select silhouettes, styles, and style the bride from head to toe.
SVB: What excites you when designing for brides?
VS: When you are designing bridal you are designing the ultimate gown. When you think of any fashion icon like Grace Kelly to Princess Kate, their wedding gown is the dress that people remember. Another element that excites us is you get to be in an arena of fantasy where there are no limits. You can go big and bold because when in any other setting can you wear a ball gown or cathedral length train?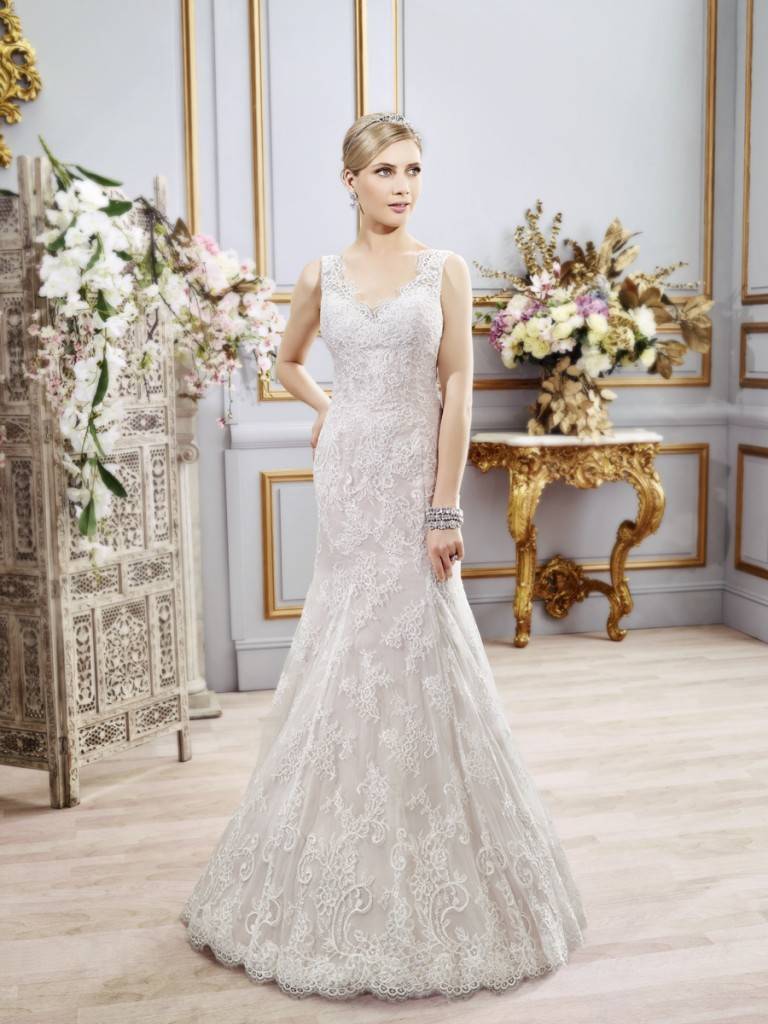 SVB: Do you have any tips for gown shopping and trying to find THE dress?
VS: We recommend having an open mind and to remember to have fun. Try on different silhouettes because you might have your heart set on a mermaid, but you actually end up falling in love with an A-line silhouette. A bridal gown has silhouettes and detailing that you don't normally wear in everyday clothing as well. In order to see if you like something you have to try it on! Remembering to have fun is a must. When you bring too many people to your appointment things can go from being light hearted and fun to being a battle for whose opinion will triumph when the focus should be on the bride and what makes her happy.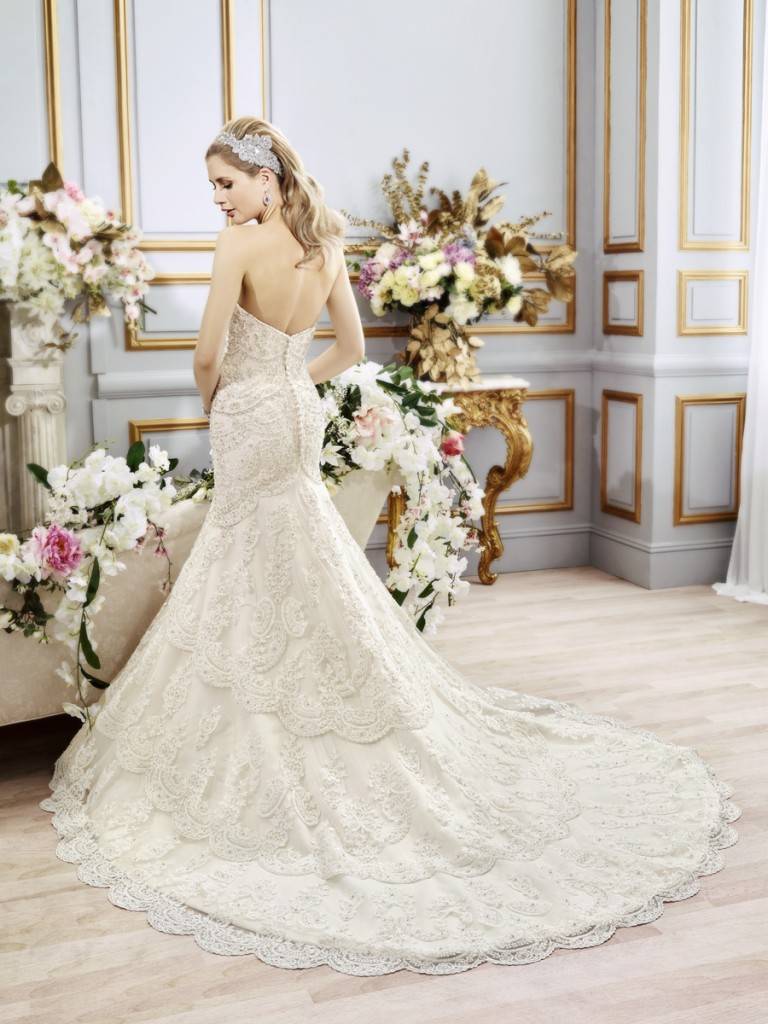 SVB: What are some of your favorite designs for outdoor/natural weddings?
VS: Our collection this season is inspired by desert blooms and we feel for an outdoor/natural wedding it is all about being effortlessly chic. Our style Amaris is a convertible style that has a detachable flowing tulle skirt that adds a romantic drama while still being carefree. Our two-piece Cassiel style is comfortable short sleeve lace gown that is perfect for the outdoors. We love that organic non-fussy feel for an outdoor wedding and a bridal gown that allow effortless beautiful movement.
SVB: Can you speak a little bit about authenticity, and the risks of buying from unauthorized online retailers? I've heard horror stories and feel it's so important for brides to learn about this!
VS: We would recommend to only purchase our bridal gowns from an authorized retailers and an actual store front. Shopping local is great. You get to support your community and get to know the expert that will help style and give you advice on what bridal gown would look good on you. Why would you leave one of the biggest moments of your life to chance? A lot of times you don't know who you are purchasing your dress from and that is scary. You have no way to verify the authenticity and especially the quality. We have had brides call and email us because they bought their dress online and their wedding day is in a couple of weeks and what to know if we can make them another dress. You want to enjoy the planning process and being engaged and we don't understand why you would put that unnecessary stress on yourself.
When you purchase your gown from an authorized retailer they have qualified seamstress in house or can recommend someone that will help with the alterations. Alterations are that last thing you need to complete your bridal look. It will prevent you from feeling like your dress is falling down or bustle the train so you can dance the night away. Here is a list of sites to avoid.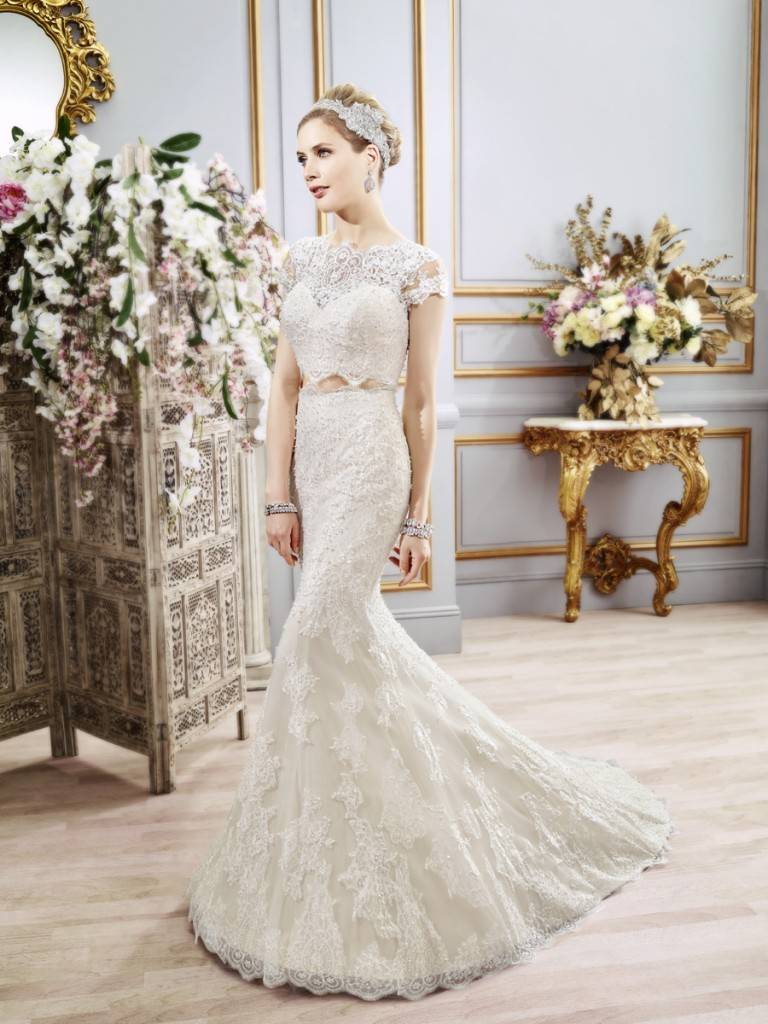 I hope you enjoyed these sneak peeks of their upcoming collection and our Q & A with Val Stefani! These talented ladies are also the team behind Moonlight Bridal. To find your closest Val Stefani retailer, click here.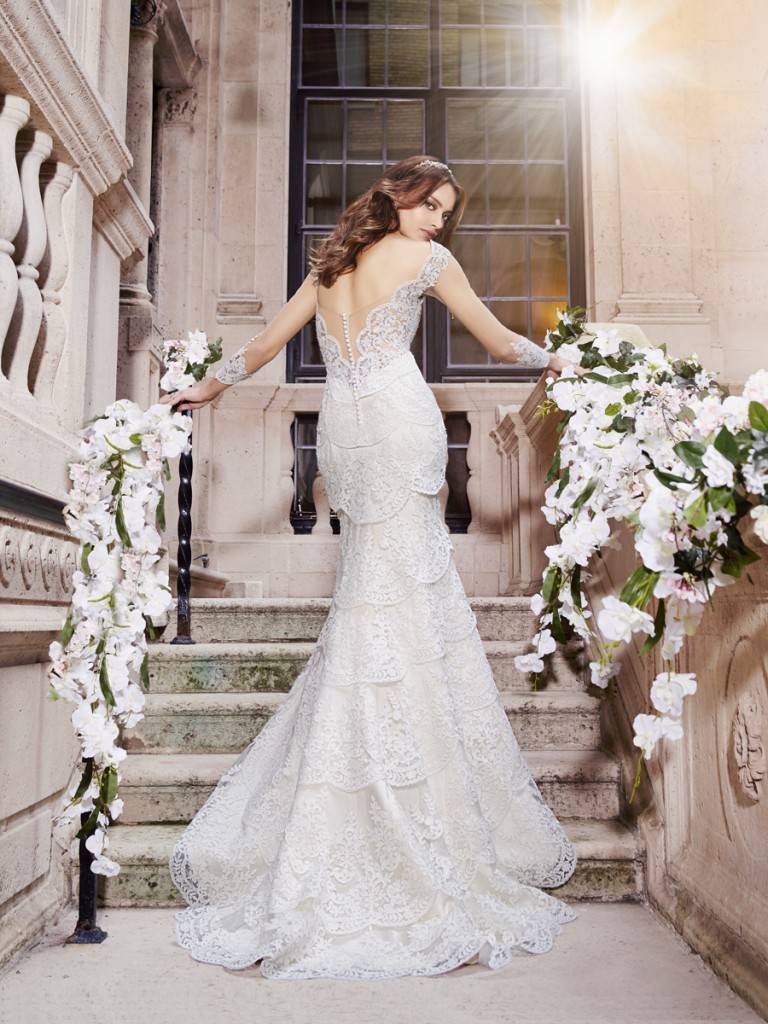 *FTC sponsored post