If someone told you they were a master in the science of sparkle you might think they've read one too many fairytales, but at Ritani they really are masters of Sparkle – a sort of fairy godmother of diamonds. With more than 75,000 loose diamonds to choose from when designing your dream wedding ring you begin to see what I mean! With Ritani you can design your own custom engagement ring, with any diamond shape, metal, and ring setting style. You choose the specifics, then Ritani will make it by hand in their New York studio with the certified, ethically sourced, and conflict free diamonds you've chosen.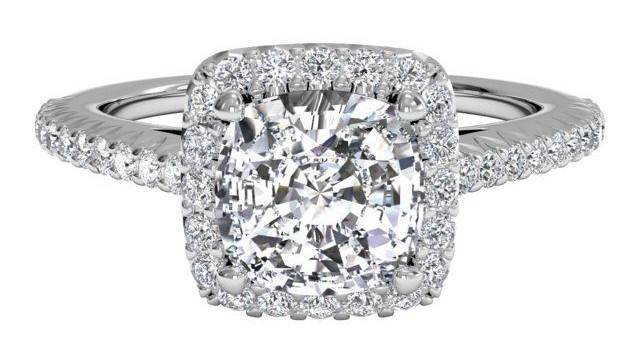 French-Set Halo Diamond Band Engagement Ring – in 14kt White Gold (0.21 CTW)
Those who design and/or purchase rings from Ritani can do a "free in-store preview." This means you can go into a local jewelry store (locations all over the US and Canada) to view your ring at no cost, and walk away obligation free. You won't find that offer anywhere else. It really is the best of both the online and in-store shopping worlds. When choosing diamonds for your design you'll have access to high-definition diamond videos, ultra-clear diamond imagery, exclusive reports, and in-depth analysis from a Ritani virtual Gemologist™.
We absolutely love their halo styles, those vintage inspired beauties that are packed with a little extra sparkle! Here are a few favorites:
Ritani also has customizable gemstone rings upon request, as well as stackable bands like this yellow sapphire beauty. Add to your collection at anniversaries, or just because.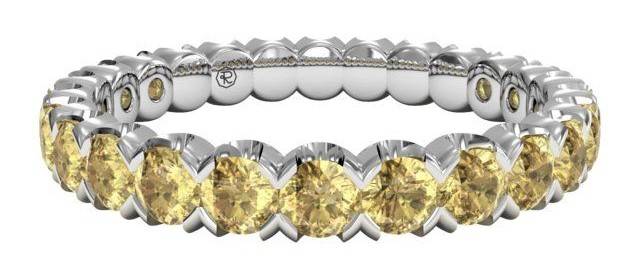 Be sure to follow Ritani on Facebook, Twitter, and Instagram for the latest news, inspiration, and to share pictures of your new sparkle!
This post is sponsored by Ritani.