Rustic style has become ever more popular in the wedding world, but it isn't just a trend. For those who love the beauty of nature, being in the outdoors, traveling, and having adventures, rustic style is a part of who you are. Your bridal jewelry can and should reflect that and doesn't have to be traditional at all. As someone who spent several years living in Southeast Alaska in my 20's, I've come to associate the state with the very definition of wild beauty. The folks at Alaska Jewelry, based in Sitka, have a beautiful selection of unique rustic wedding jewelry that is perfect for your outdoorsy wedding day or special occasion. Many of their designs incorporate gold nuggets, which glow with a natural beauty like no other. Here are a few of my favorites: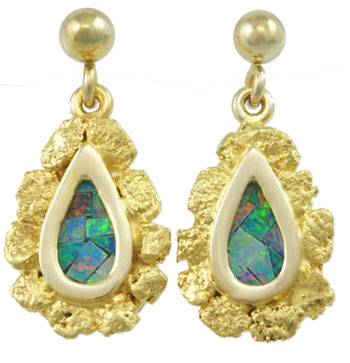 These Mosaic Opal and Gold Nugget Earrings have an artsy yet rustic style that you can wear for many occasions after your wedding day, but they'll always hold that special memory for you.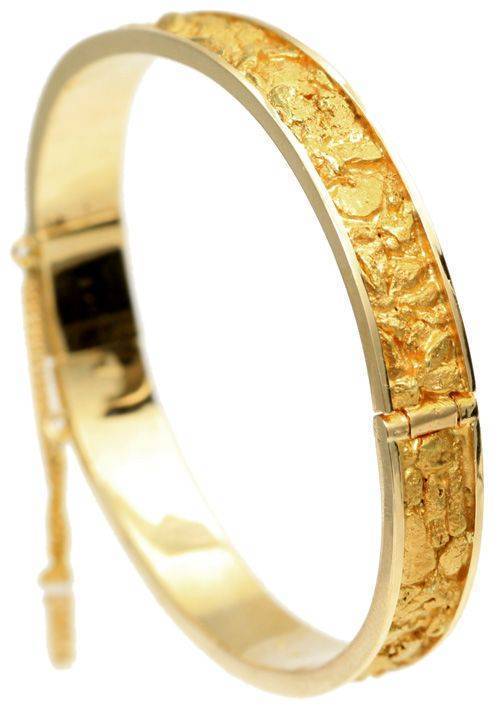 This Real Gold Nugget Bangle Bracelet has a sophisticated yet simple and organic look that can be paired with just about any dress.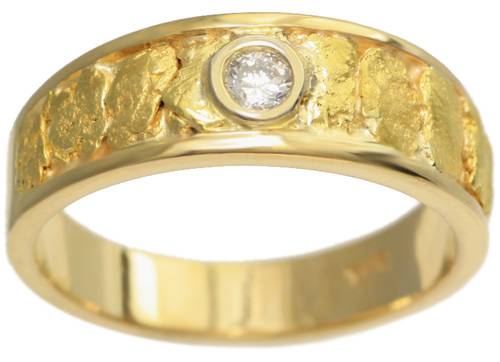 Looking for a rugged yet refined wedding band for your groom? I love this 8mm wide Men's Nugget Ring with Diamond.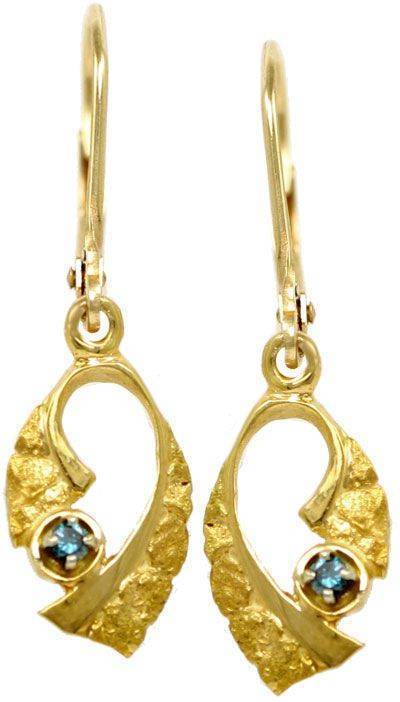 Don't love traditional styles but still want to wear your 'something blue'? Check out these 14Karat Scroll Nugget Lever Back Earrings with Blue Diamonds.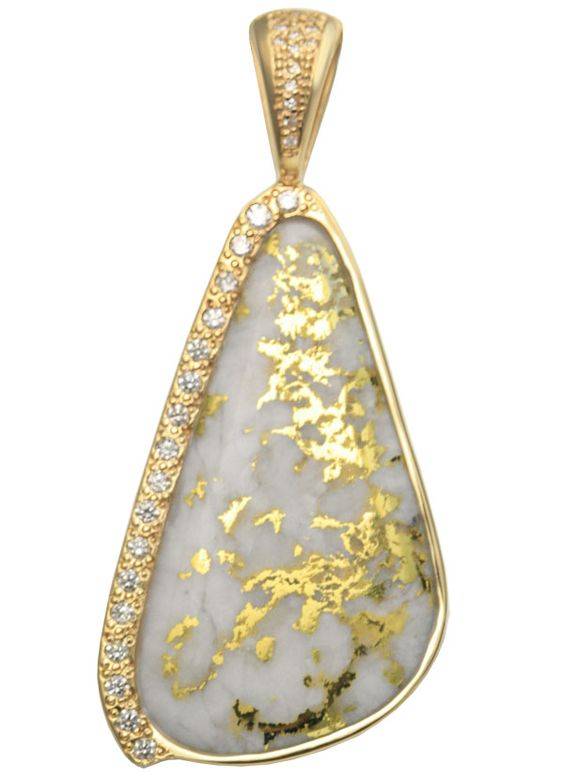 This One of a Kind Gold Quartz Pendant is just whoa… It features a stunning natural gold in white quartz stone accented by 32 round brilliant diamonds set in 14k yellow gold. Destined to be a family heirloom!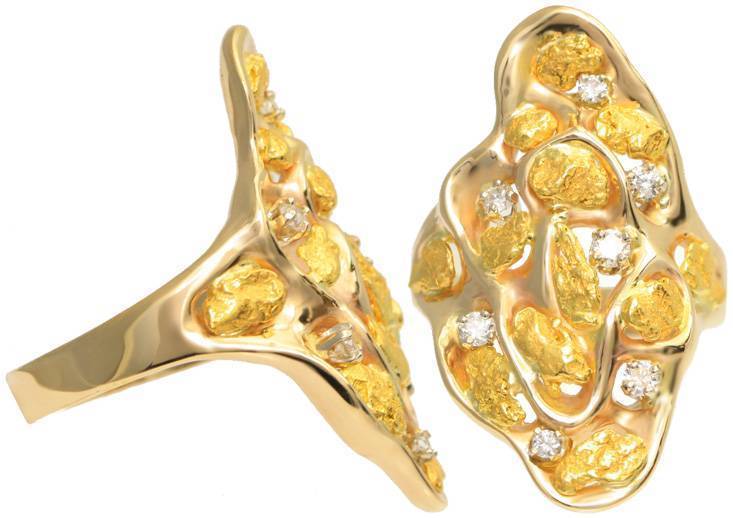 The Big Nugget Ladies Ring with Diamonds is an accent ring that makes a bold statement. It has 12 Alaskan gold nuggets and 7 brilliant round diamonds set in a 14k yellow gold mount (1 3/8 inch).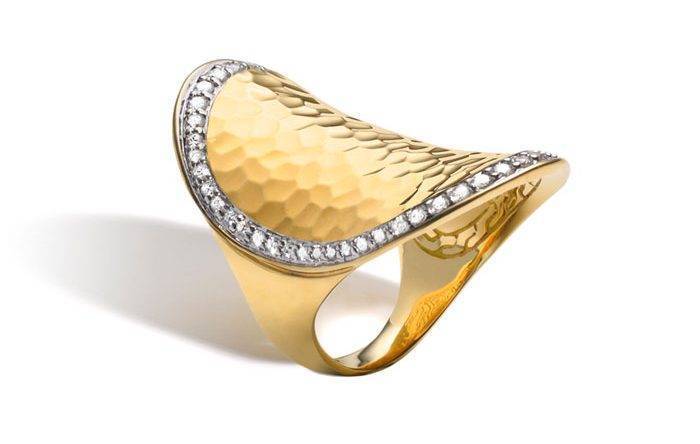 The John Hardy Palu Gold Saddle Ring with Diamonds is the epitome of boho luxe style. 18k hammered gold with a rim of sparkling diamonds catches the light and is made custom to your size.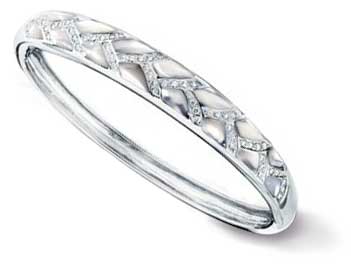 If silver tones are more your palette, then you'll love this White Mother of Pearl Kabana Bracelet.
As a former tour guide in Juneau, I can't resist leaving you with a fun fact: The largest gold nugget found in the last frontier state was discovered near Ruby, Alaska in 1998. Named the Alaska Centennial Nugget, it was 294.10 Troy Ounces — that's about 20 pounds!
Besides being the best place to find the world's premium natural Gold Nugget jewelry (you can also find actual gold nuggets for sale on their website), Alaska Jewelry also specializes in Gold in Quartz, motion rings, unique men's rings, and have one of the world's best selections of natural alexandrite.
Which of these gorgeous pieces of rustic jewelry would you love to wear?
FTC – This post is sponsored by Alaska Jewelry. All opinions are my own.