Having a whiter smile isn't just important for your wedding day photos, but can contribute to feeling your best every day – which is why we're psyched to be hosting a giveaway for a Smile Brilliant Teeth Whitening Kit! This kit contains everything you need to professionally whiten your teeth from the comfort of your own home. I don't know about you but I'd rather be whitening my teeth on my couch than in that awkward chair at the dentist while being charged $600+! This whitening kit is different than others out there because of the custom trays created by dental lab technicians at a fraction of the cost of going to the dentist. Enter below!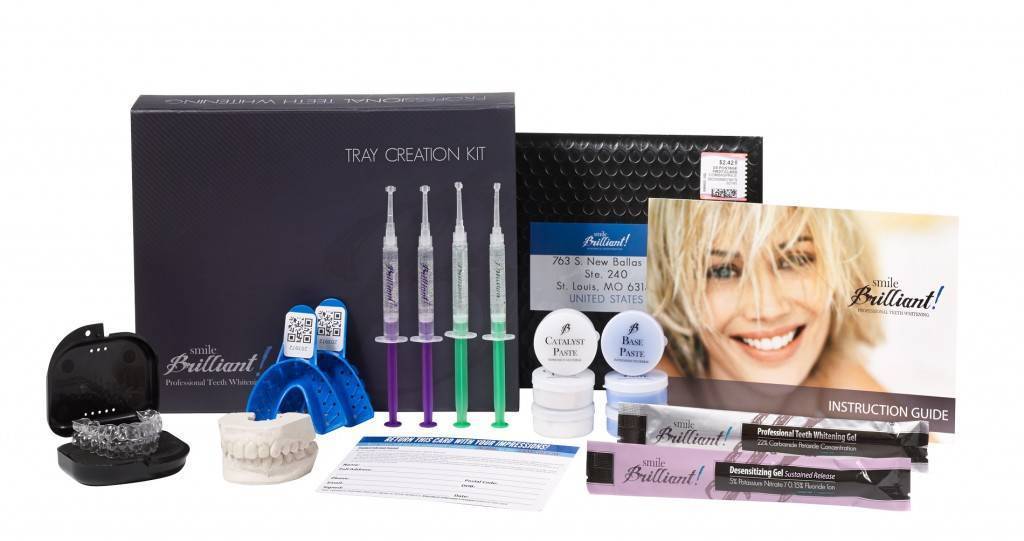 How it Works
Teeth whitening is pretty straight forward – if the main ingredient is peroxide (hydrogen or carbamide peroxide) it will remove all stains from the tooth that it comes in contact with. As long as the gel is fresh, there is no magic formula. What really determines a whitening product's effectiveness is the device holding the peroxide gel to the tooth. The first step with Smile Brilliant's kit is to create impressions of your teeth by mixing the pastes, placing them into the trays and then biting down to make an impression. This all takes just a few minutes and then you can send your impressions off to their lab so they can make custom trays that fit precisely to your teeth. If you've struggled with whitening strips because your teeth aren't completely straight, these custom fitted trays will be especially useful for whitening your teeth.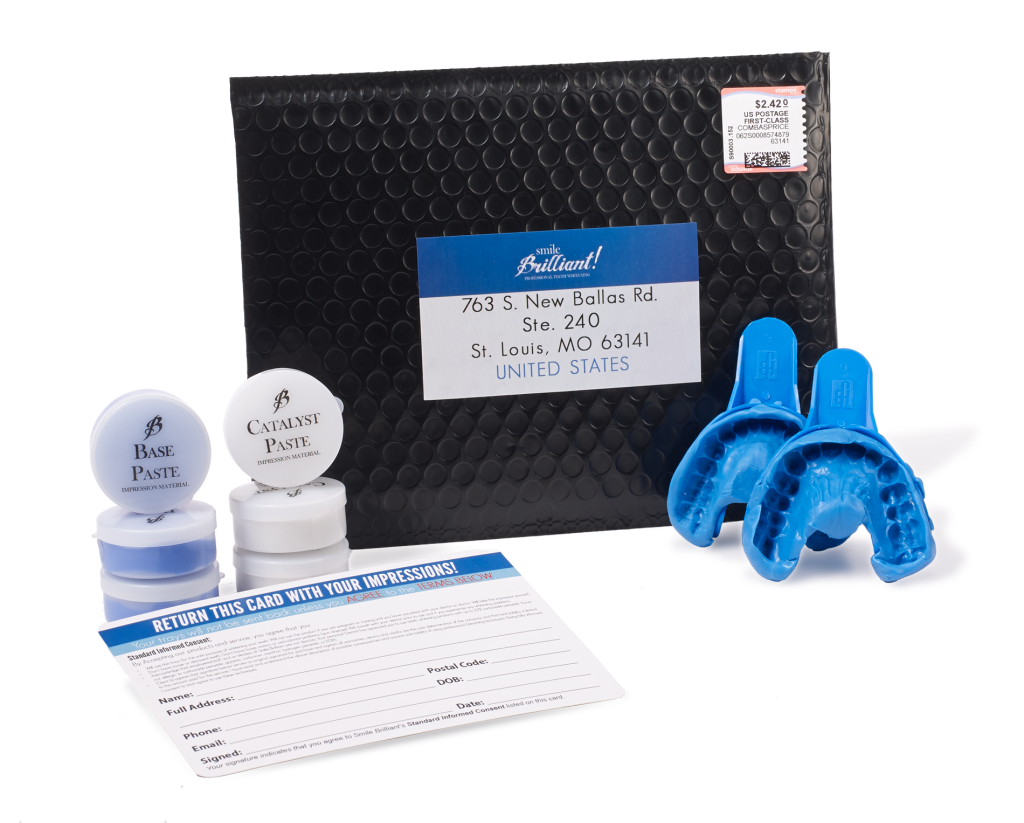 Once you get your trays back you can start your applications. The number of applications required before all stains have been removed varies per person. The natural color of a tooth resides in the dentin which lies below the enamel (see graphic below). Enamel is the clear hard protective coating. Dentin is a soft bone like tissue. The natural color of ones dentin varies per person: most have off-white, greyish or yellowish coloring to their dentin. Very few have naturally bright white dentin. Whatever the natural color of your dentin is, is how your teeth will appear when all stains have been lifted from your teeth. Smile Brilliant doesn't promise a bright white smile, but they can guarantee a stain-free one! The kit also comes with desensitizing gel to help prevent teeth sensitivity.
………………..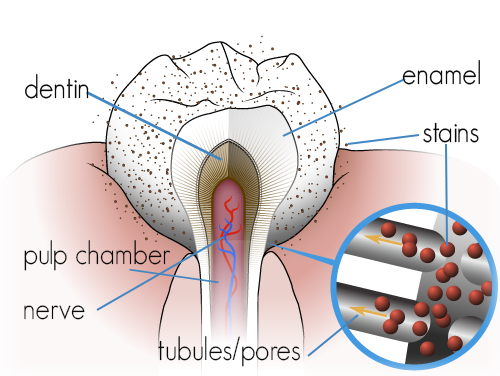 *If you have been diagnosed with dental fluorosis, tetracycline stains, decalcification, a single dark tooth, or have had dental work you may want to refer to the article Types of Tooth Stains to determine if and by how much you will benefit from teeth whitening.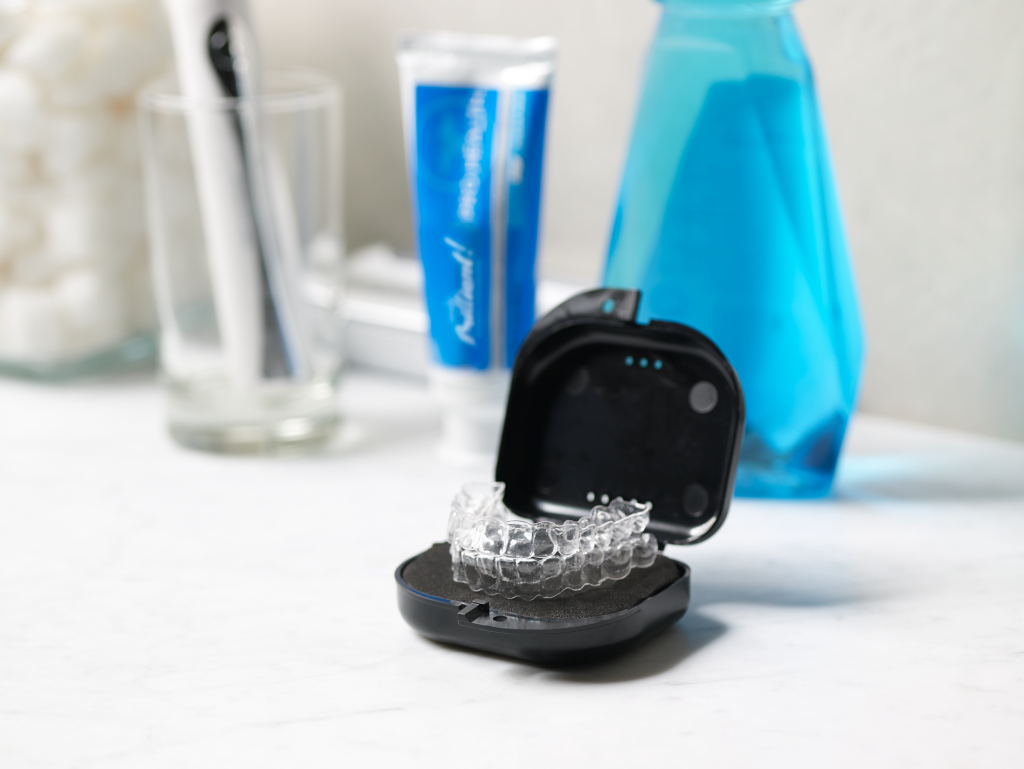 Want to see how white your teeth could be? Enter to win this teeth whitening kit HERE.
Giveaway runs January 15 to 29.
Anyone in the world can enter!