Simple and uncomplicated are two words that usually don't come to mind when thinking about weddings, but that is exactly the vision that propelled Heather and Doug to have a picnic in the park on their wedding day. "We wanted the day to be about us and our commitment to each other and to reflect the life we live," says Heather. They chose to forego having a wedding party and everything from the food, officiant, flowers and makeup, to setup and cleanup was taken care of by them and their loved ones. Naturally arranged wildflowers made for the perfect bouquet and centerpieces at Jack London State Historic Park in Glen Allen, California.You can tell from these gorgeous images by Heidi Sandoval Photography, that their day truly was less fuss and more fun.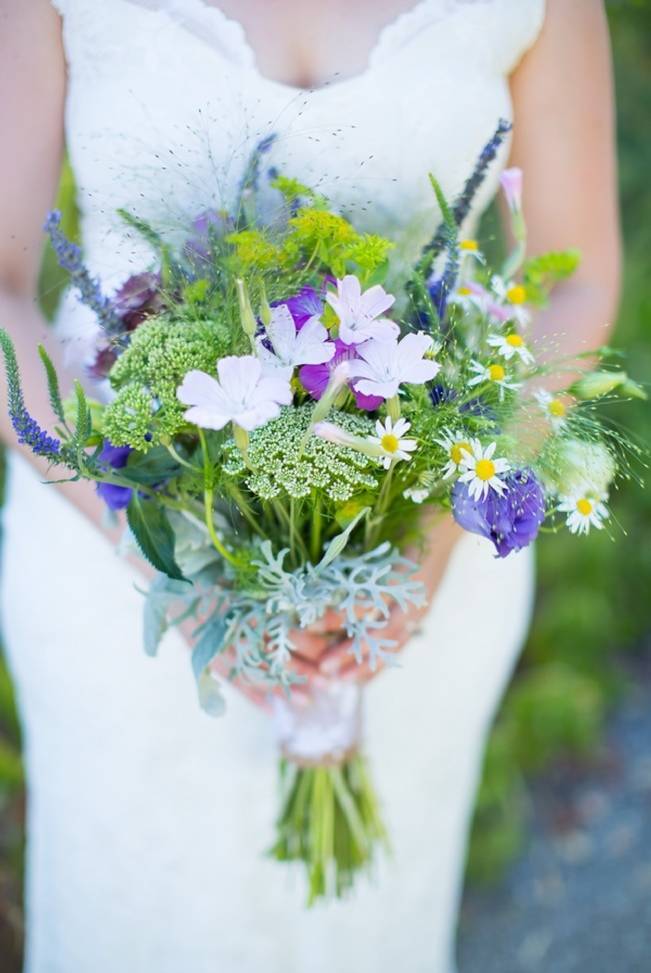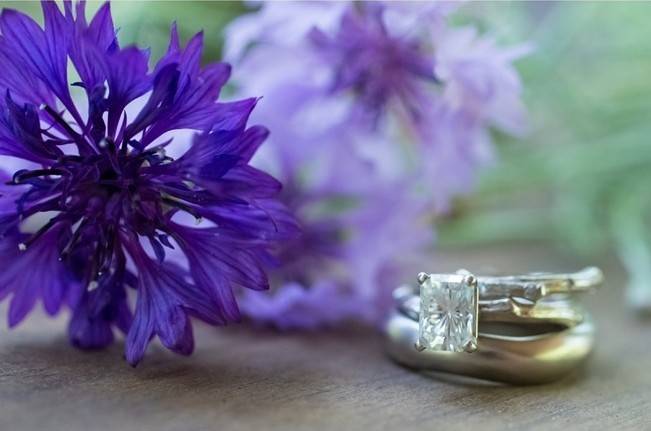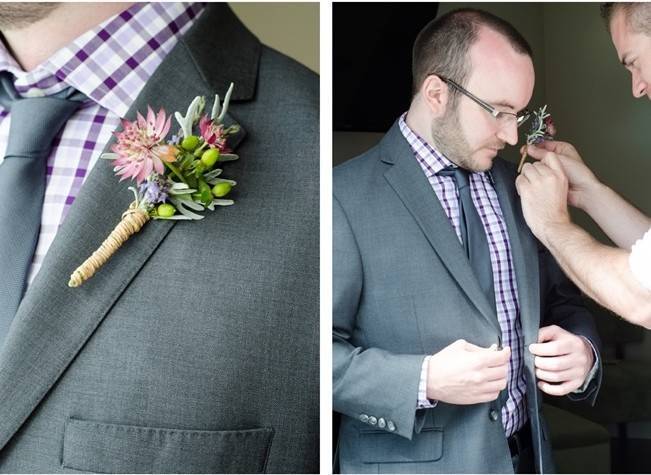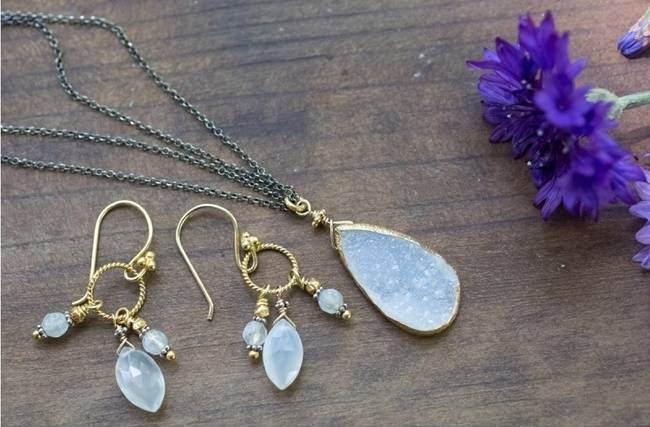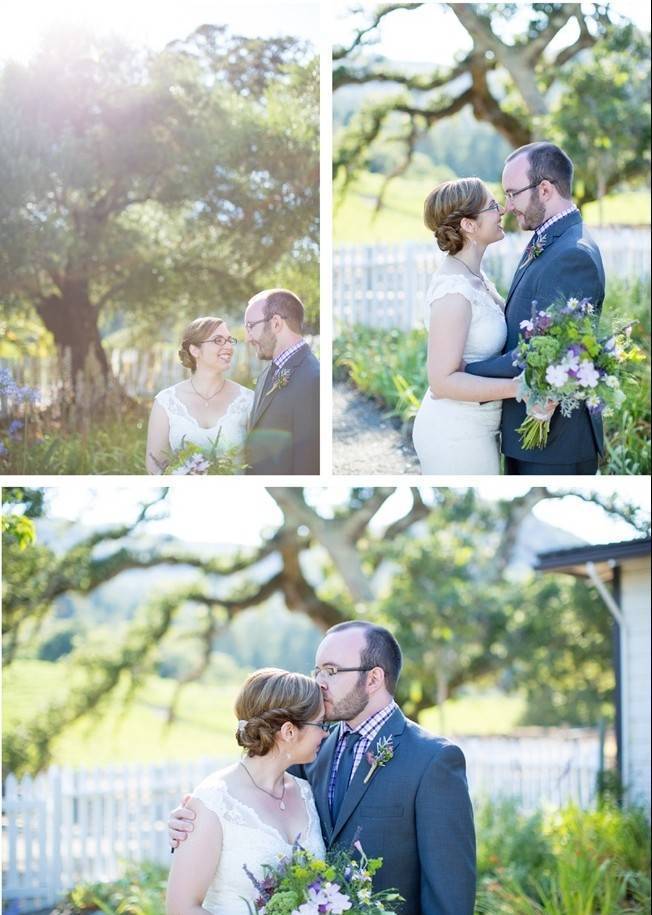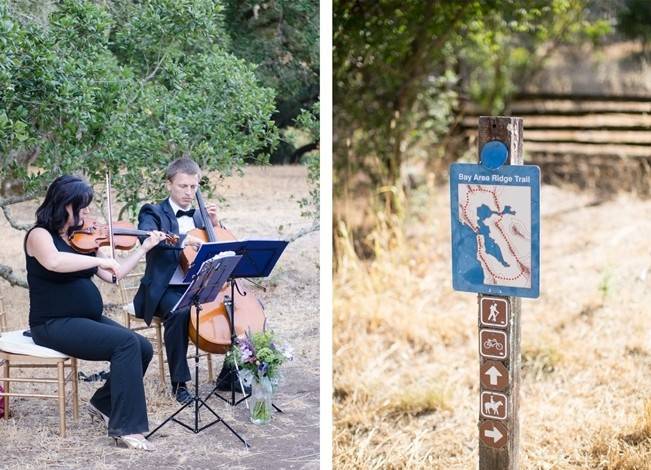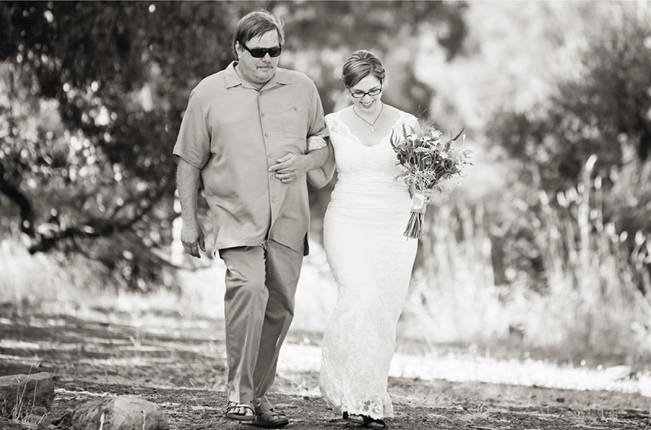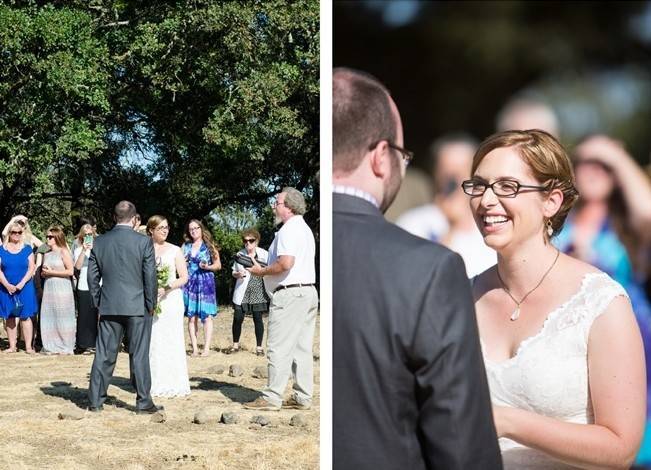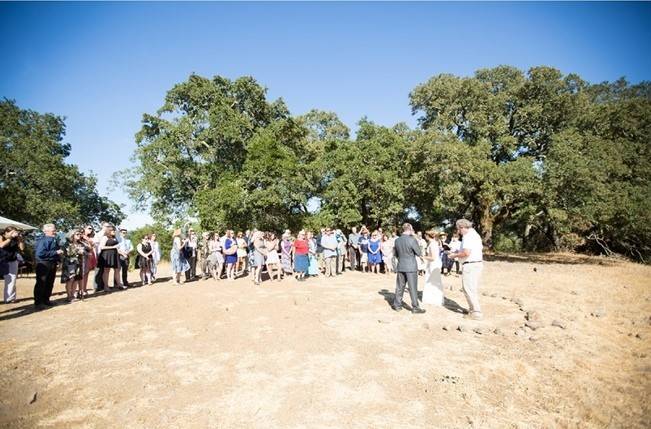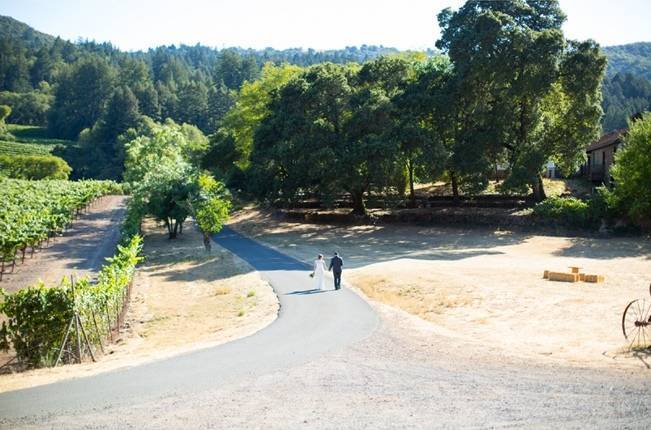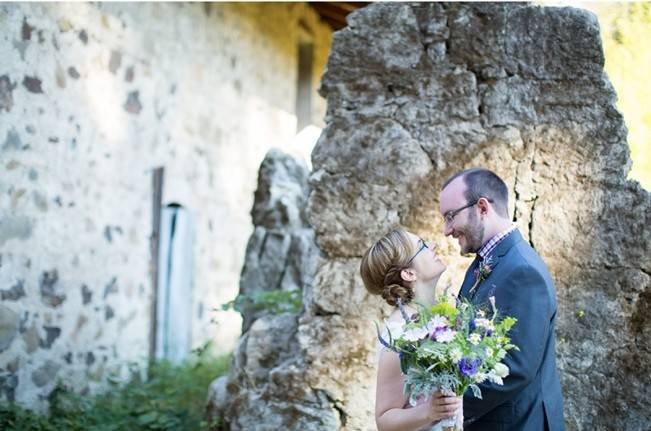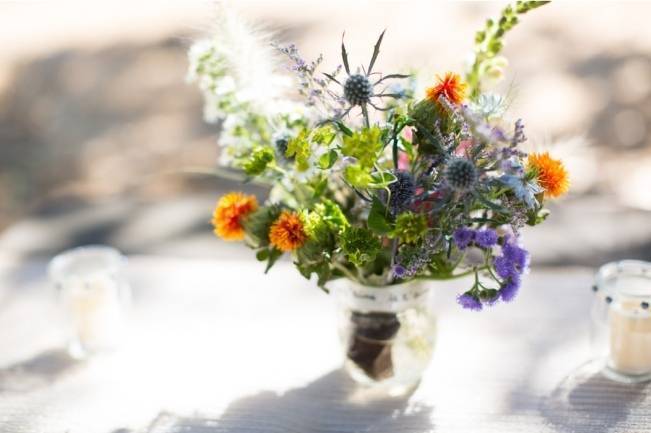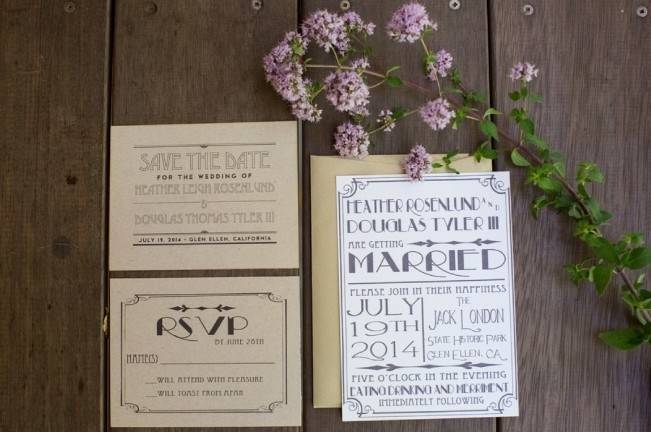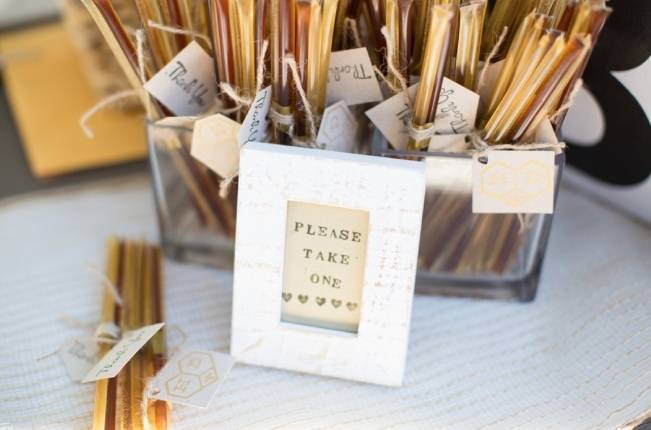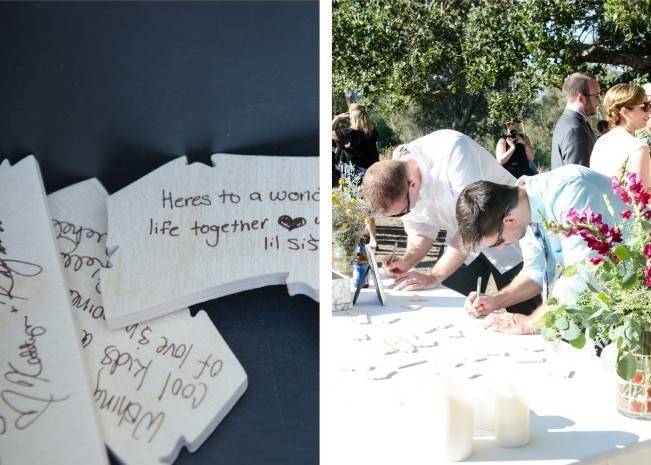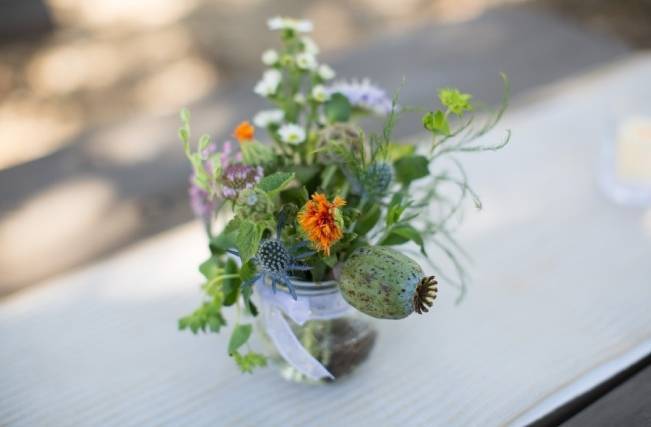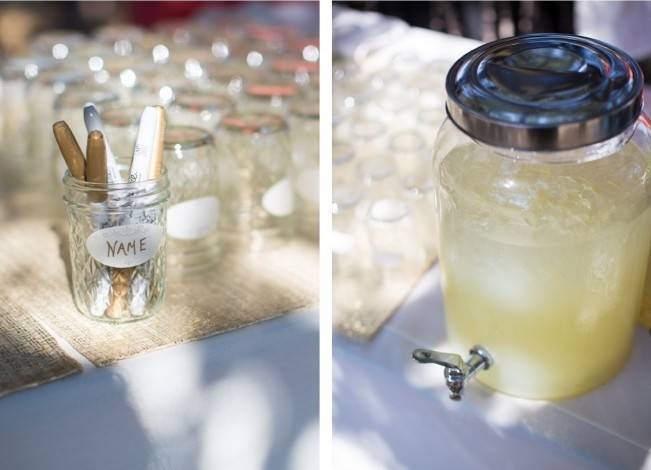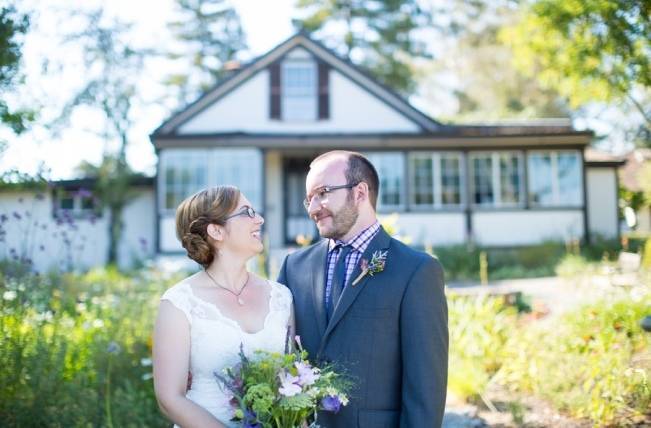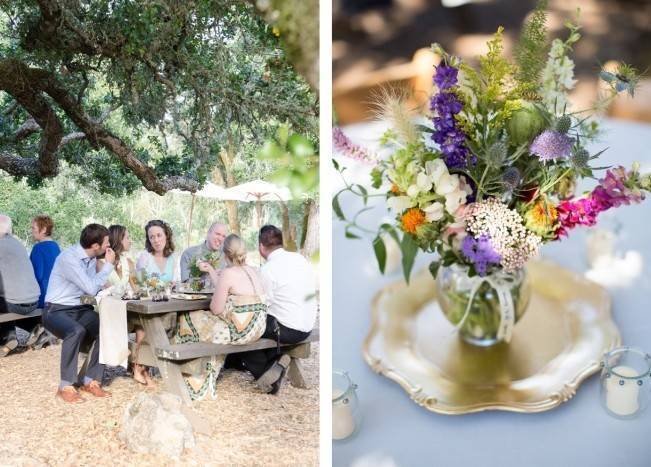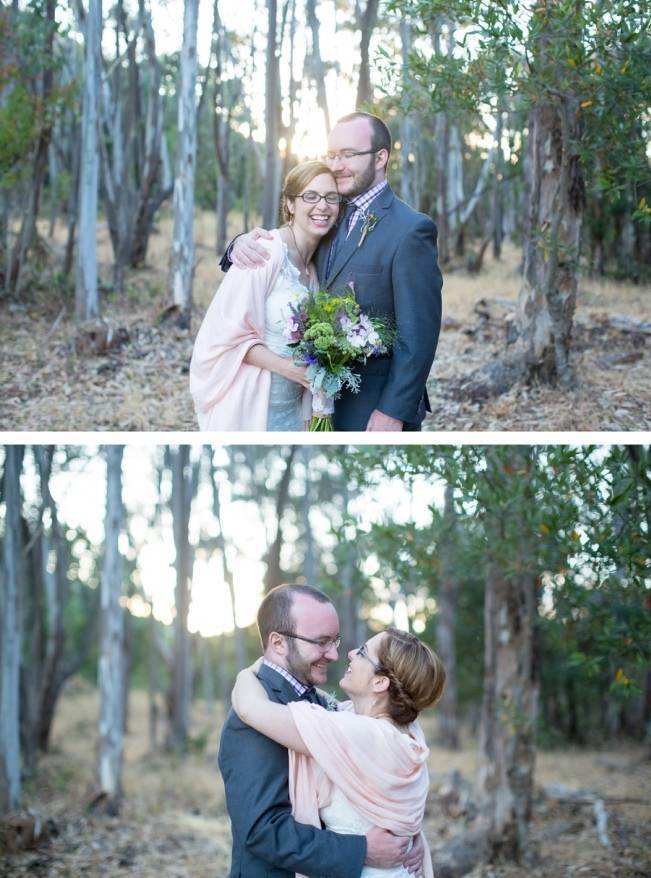 From the Bride…
Doug and I met more than 10 years ago while working at the same store. Over the years, friendship and laughter grew into an undeniable love. We've experienced and grown through many of the life changes early adulthood brings – career changes, college graduation, moving in together, and so on. It wasn't much of a surprise after seven years together that we got engaged, especially as many of our friends called us the 'old married couple' already. And so we embarked on one of the more trying challenges to a relationship – planning a wedding. While eloping occasionally seemed tempting, putting on a big event is stressful, there wasn't much of a question that we were going to spend our wedding day surrounded by the friends and family who hold an important role in our lives and have supported us throughout the growth of our relationship.
Details of the Day:
Our vision for the wedding was simple and uncomplicated as possible. As each person we invited was there to support and celebrate us, we decided not to have a wedding party and have the ceremony focus on our love and commitment to each other. We also wanted to spend our money as wisely as possible and in places that would matter. Of course, a wedding (no matter how simple, uncomplicated, and inexpensive you want to be) is still an big event and so it still ends up being stressful, complex, and costing more than you were hoping it to. It also can become difficult to figure out what the "right" decision is when you're elbows deep in wedding magazines and blogs. We had to keep reminding ourselves that it was our day and the right decision was whatever we needed to be happy. No wedding is the same and that is one of the things that make them wonderful.
For our reception, Doug and I chose to have a "fancy picnic in the park." Jack London State Historic Park was a perfect location for both the ceremony and reception-it is stunningly beautiful and it is one of our favorite places to hike and picnic. We did most of the work and planning along with my mom and asked about a billion favors from family and friends.
Most Memorable Moments:
Even though there were times when it didn't seem like it would all come together, it did like magic and then was over. When talking about the day, we agreed the wedding itself was a blur of faces, colors, and words – all of them beautiful. I remember looking around and seeing our loved ones laughing, having fun, and helping out. We are beyond grateful that we invested in our fabulous photographer, Heidi, so we could actually see what the day looked like and it was even more beautiful than I could have imagined. In the end, we decided that the stress was all worth it and that our day was perfect for us.

Photographer: Heidi Sandoval Photography / Event Venue: Jack London State Park / Floral Designer: Vanda Floral Design / Makeup Artist: Andrea Reichmuth / Event Designer: Brenda Conley / Caterer: Christine Topolos (family friend) / Hair Stylist: Yvonne Lancina / Musicians: Freeway Strings / Dress Designer: OLVI'S Trend / Jewelry: Robindira Unsworth / House Rental: Wolf Glen / Submitted via Two Bright Lights