This Chicago couple tied the knot on a beautiful July day in Vermont's Green Mountains. Ramona and Jack were so excited to host their destination wedding in the state of their Alma Mater, Middlebury College and their vision of a dreamy ceremony in a field and reception inside a large barn came to life at the West Monitor Barn in Richmond, Vermont. The barn was lit with gorgeous twinkle lights and candles, providing the perfect amount of light for a romantic ambiance, and featured exquisite bouquets and centerpieces styled by Nectar & Root. Bridesmaids wore pale mint dresses, each design slightly different, which complemented the whimsical bouquets in shades of peach, bright pink, coral, and green. Read below for many more details! Amy Donahue Photography is behind the lens.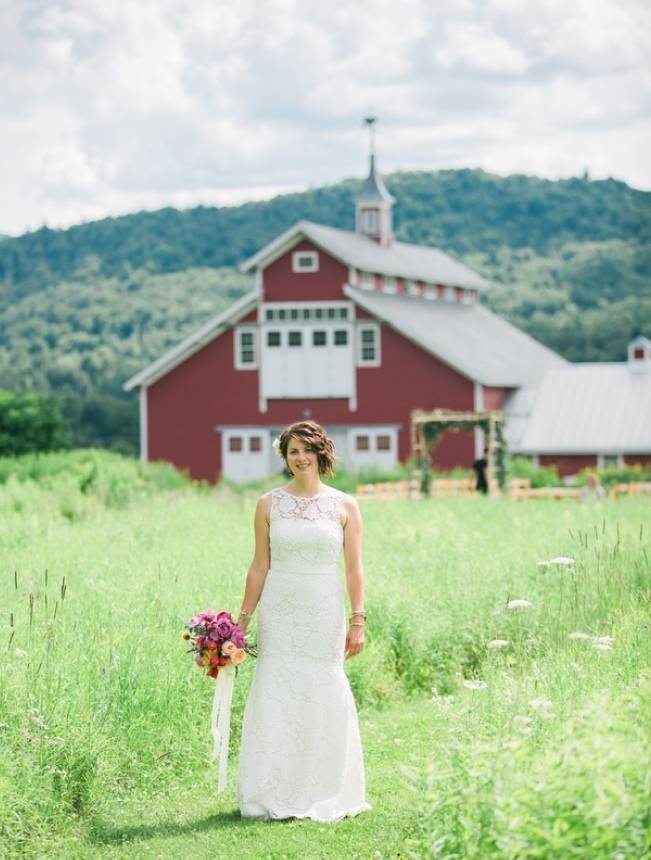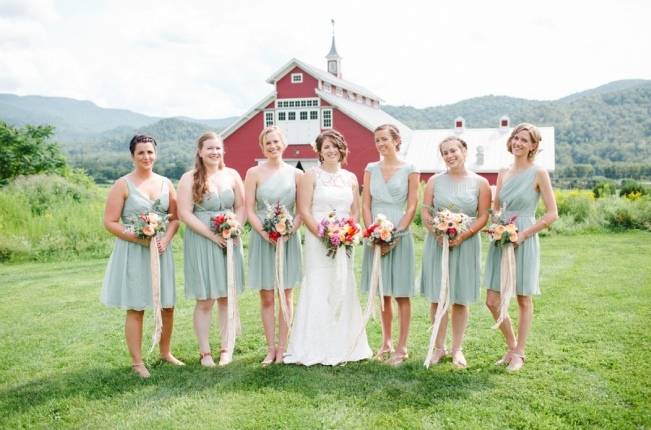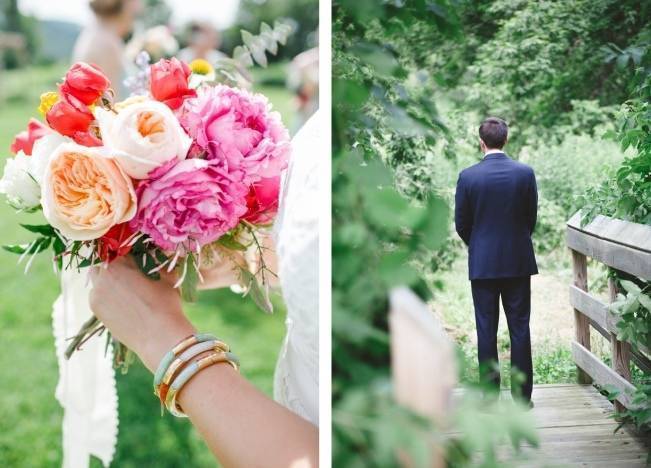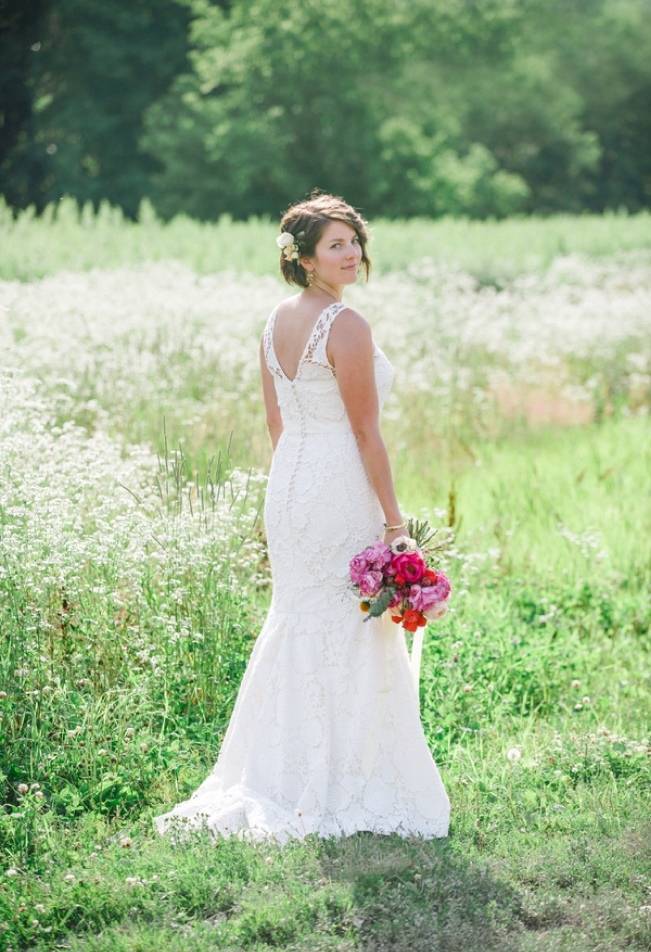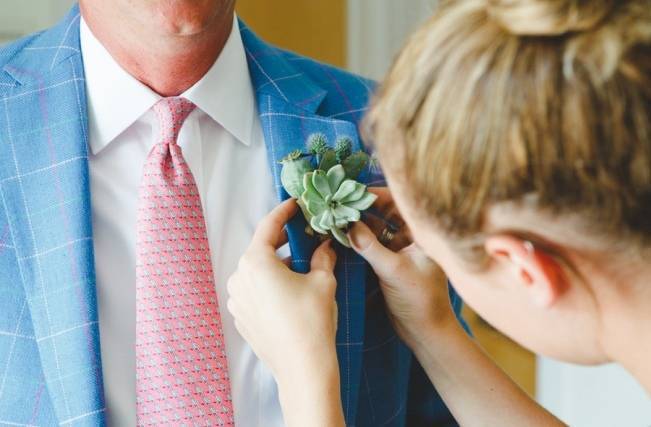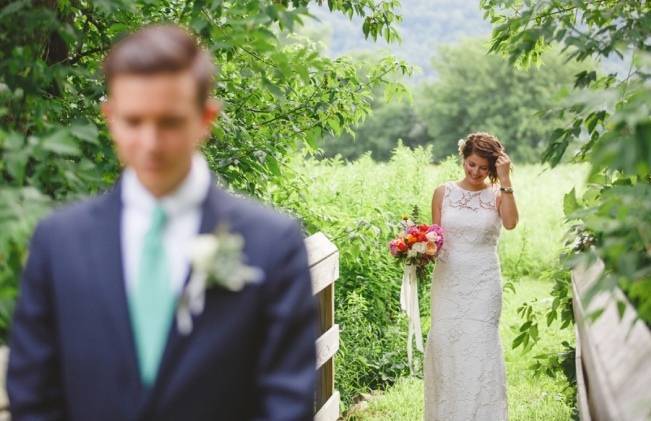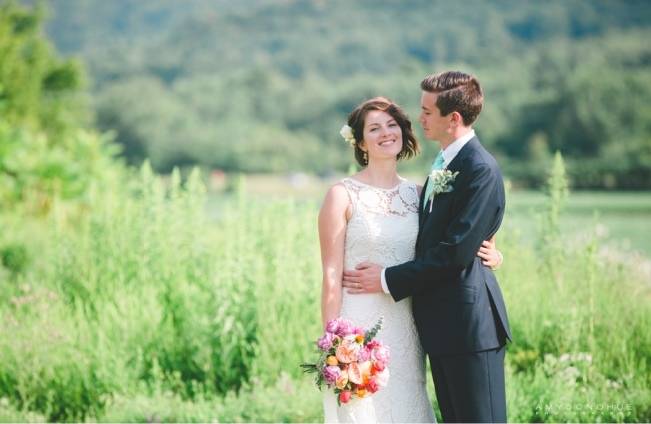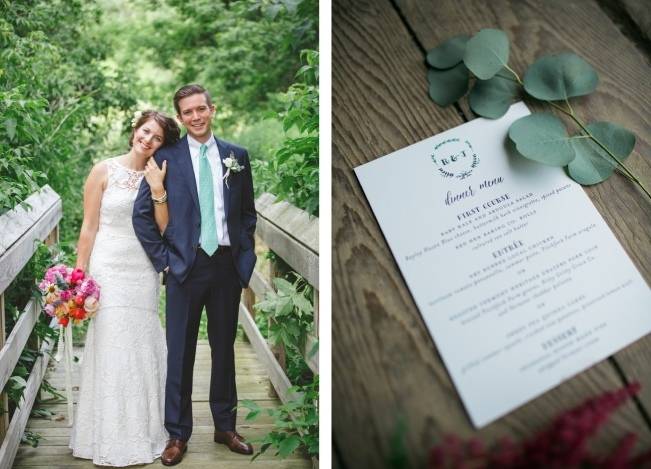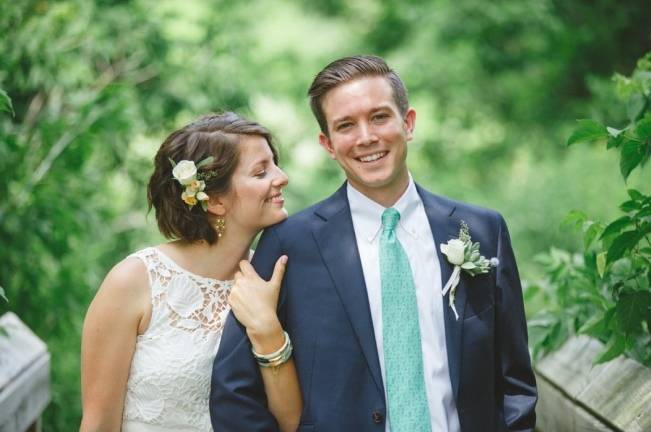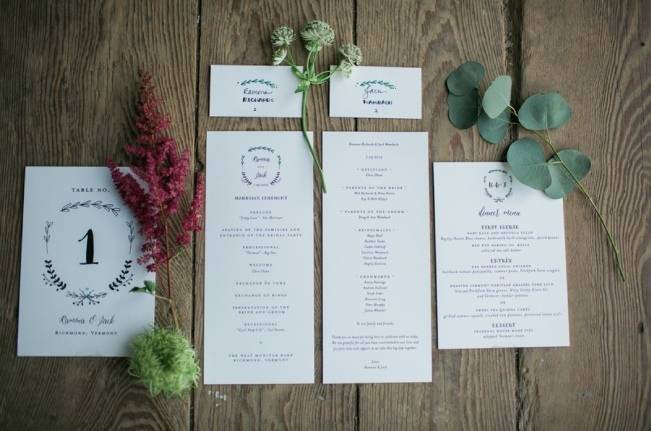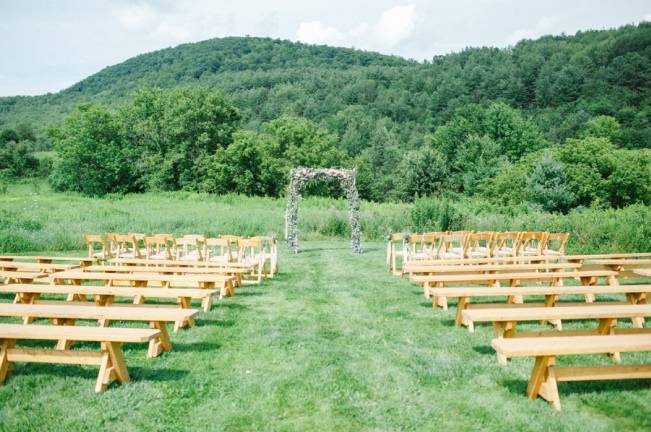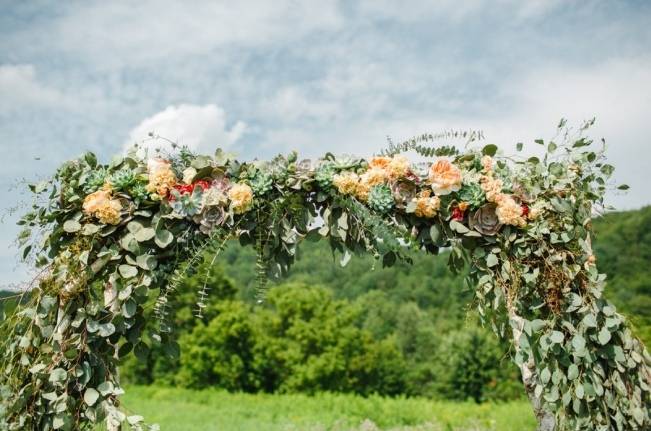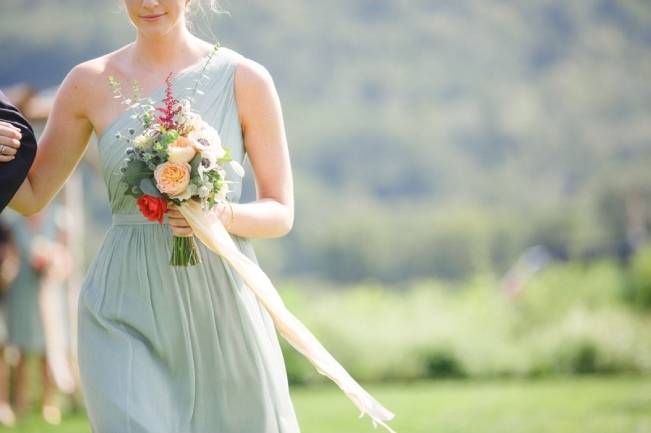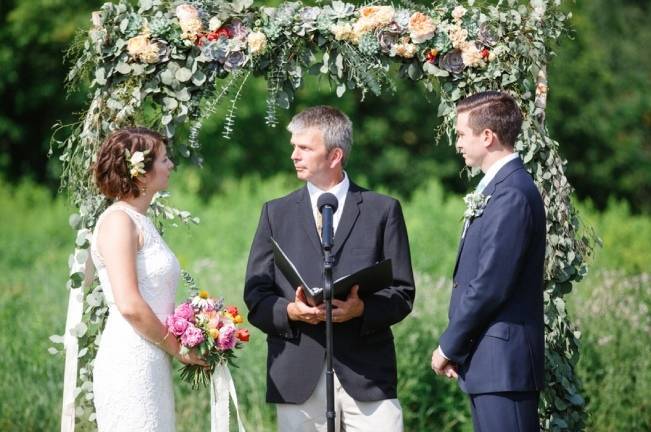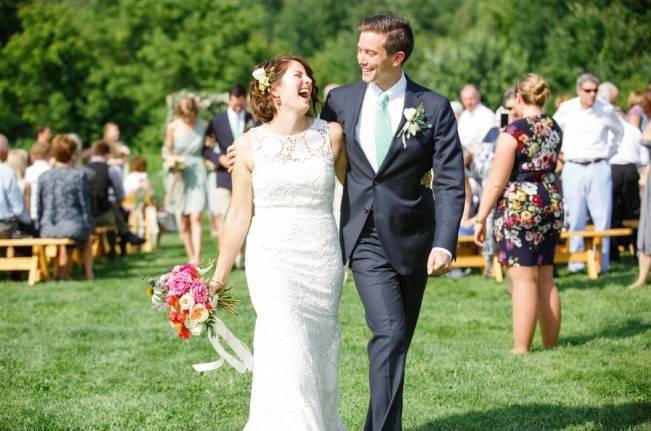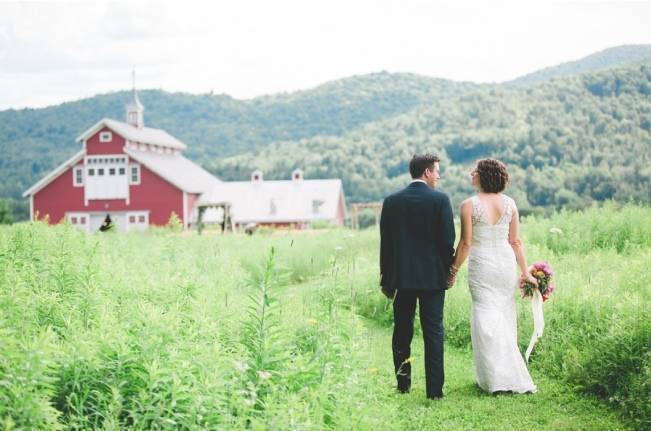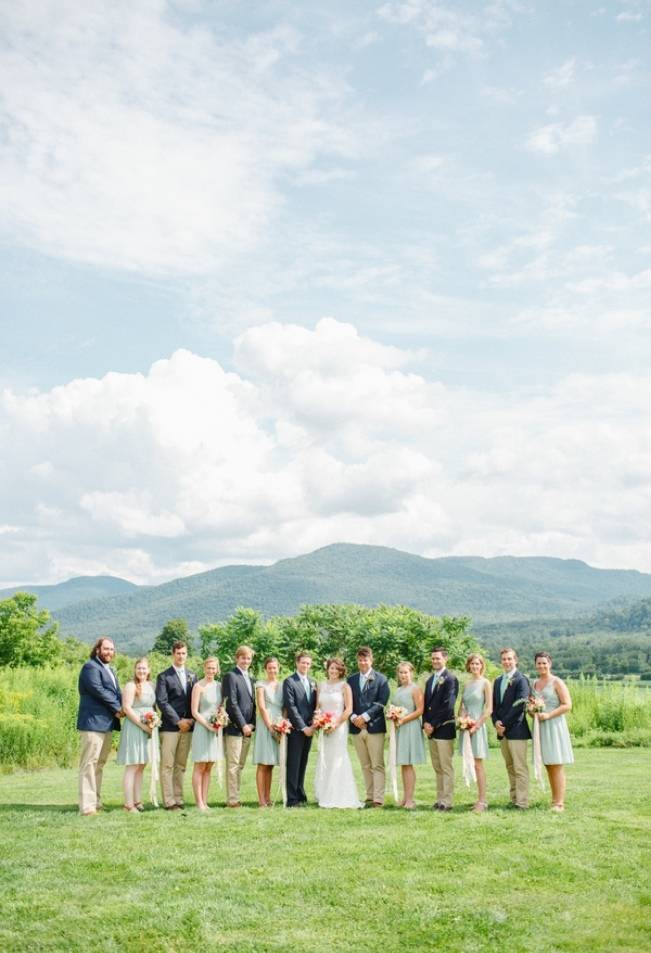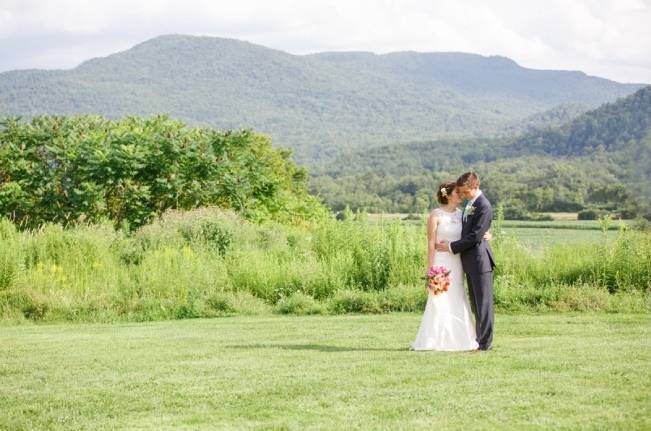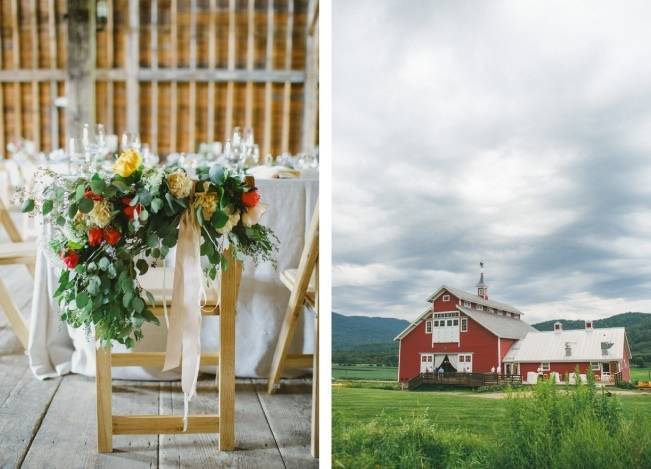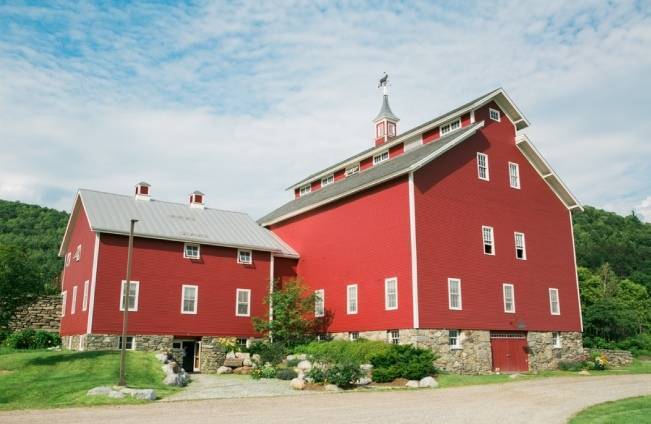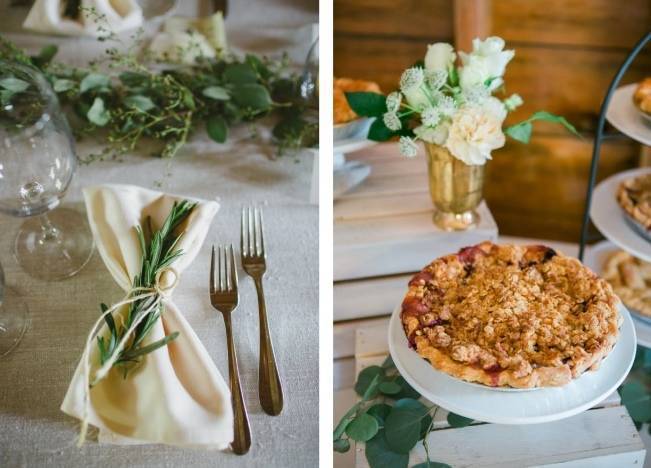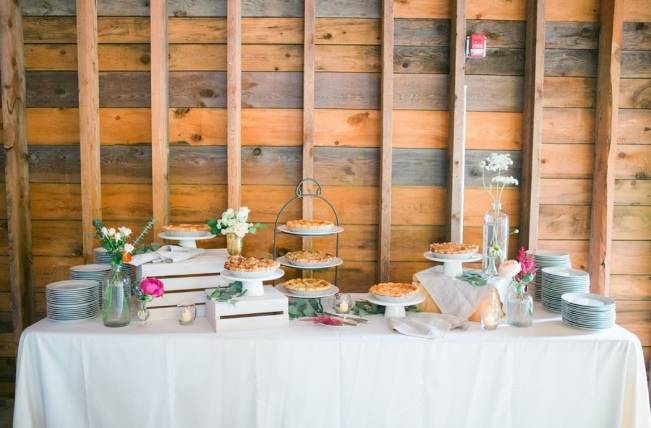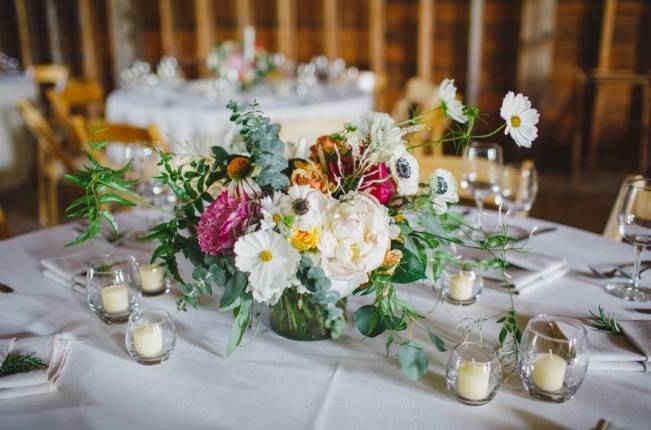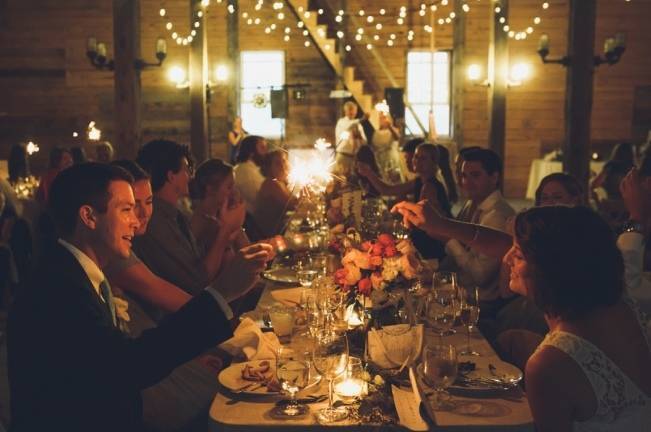 Details of the Day – from the photographer:
The girls looked gorgeous as they helped Ramona into her stunning modern crocheted lace dress that perfectly complimented her soft but whimsical personality. A little whimsy was added to the guys' attire with varying colorful socks. There were many special touches to the day that provided glimpses into Ramona and Jack's upbeat and colorful personalities – Ramona's heirloom vintage jewelry that belonged to her grandmother, including her engagement ring, Jack's tie that featured stick figure runners as a homage to his love of running, indulging in local pie for desert, their fun interactive couples' toast, and their photo booth guest book in lieu of a traditional guest book. These unconventional aspects of the event made this night truly memorable.
Adding to the evening were the surprises for the bride and groom! The groom's father surprised the couple with a room full of sparklers during his speech which looked simply magical in the dimly lit barn and the groom's mother surprised them with Ben & Jerry's Catering. Seeing the looks on their faces for not one, but two surprises made everyone's night. A favorite part of their ceremony was their vows: honest, romantic, and unique to their relationship. Their vows told the story of their love and we were able to learn so much more about each of them because of it. We especially loved the line, "I promise to trust in the strength of our relationship because we're better together," confirming that these two belonged together.

Photographer: Amy Donohue Photography / Event Planner: Et Cetera Event Company / Floral Designer: Nectar & Root / Caterer: The Farmhouse Group / Equipment Rentals: Vermont Tent Company / Event Venue: West Monitor Barn / Entertainment: Premier Entertainment and Events / Submitted via Two Bright Lights