When I heard that L'Occitane released a limited edition collection this month called 'Shea Flowers of Love' and that one of the three scents was violet I became very excited. It isn't exactly a scent that is easy to come by these days and as someone who always has their 'violet' radar turned on I got my hands on one of the Ultra Rich Body Creams in 'Subtle Violet' immediately. I was not disappointed.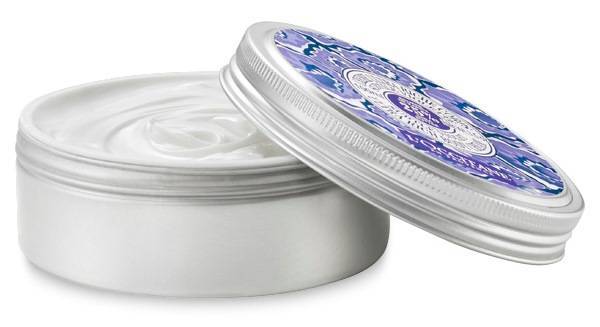 Inside the pretty round tin is a luxurious 3.5oz. of body cream. Made of 25% shea butter, the rich, velvety cream makes even the driest skin (hello elbows) feel so soft and moisturized while enveloping with a scent that really is subtle. It isn't one of those scents that will knock people off their feet from across the room and I love it for that. Scents that are too strong tend to give me a headache. It's just enough for me and I often find myself sniffing the back of my hands throughout the day to take it in. The scent is lightly sweet, floral, and comforting. I've compared many violet scents before and this is definitely one of my favorites. If you aren't sure what exactly violets smell like, this body cream is the perfect way to find out.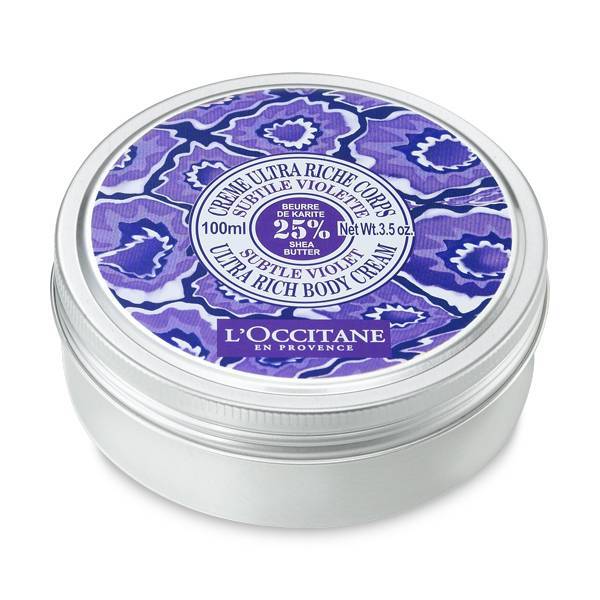 The colorful design of this limited edition body cream pays homage to its Burkina Faso roots. L'Occitane uses shea butter from Burkina Faso, harvested in a sustainable and fair trade partnership with the women who produce it. This year's collection was designed by Olivier Baussan, who was inspired by beaded jewels, a token of love in Africa. Also available in this collection is the Shea Butter Subtle Violet Organic Lip Balm which I intend to try as soon as possible. Rose and Jasmine are the other scents in the collection which sound equally divine. Remember, these are limited edition, so I wouldn't wait if I were you.

Images courtesy of L'Occitane