Confession time: I found my wedding dress on Etsy. I had eyed the vintage Bianchi gown for weeks, admiring the antiqued color, sheer organza, and delicate appliqué. Stranded at my future mother-in-law's during a blizzard, I decided to buy. For $240, how could I go wrong? What happened is that I spent hundreds of dollars on alterations and had to purchase and tailor a reception dress (also found online), because my wedding gown was so fragile. Did I love my dresses anyway? Yes. But I also learned some useful tips I wish I'd known before buying a gown online and I'd love to share them with you!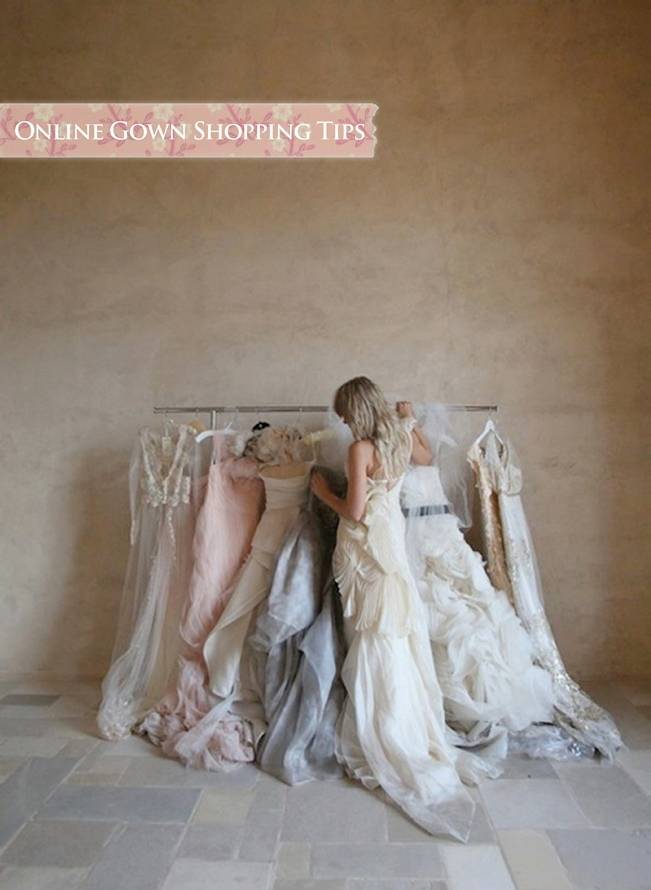 Visit a Shop. Trying on wedding dresses is the best way to figure out what silhouettes, fabrics, and embellishments you like. After scouring websites and magazines I thought I knew what I wanted, but climbing into some actual gowns was a step towards bridal enlightenment. Folks at good bridal boutiques know what they're doing and can help you discover what works for you. Maybe you'll find a dress in-store and will be able to end your quest!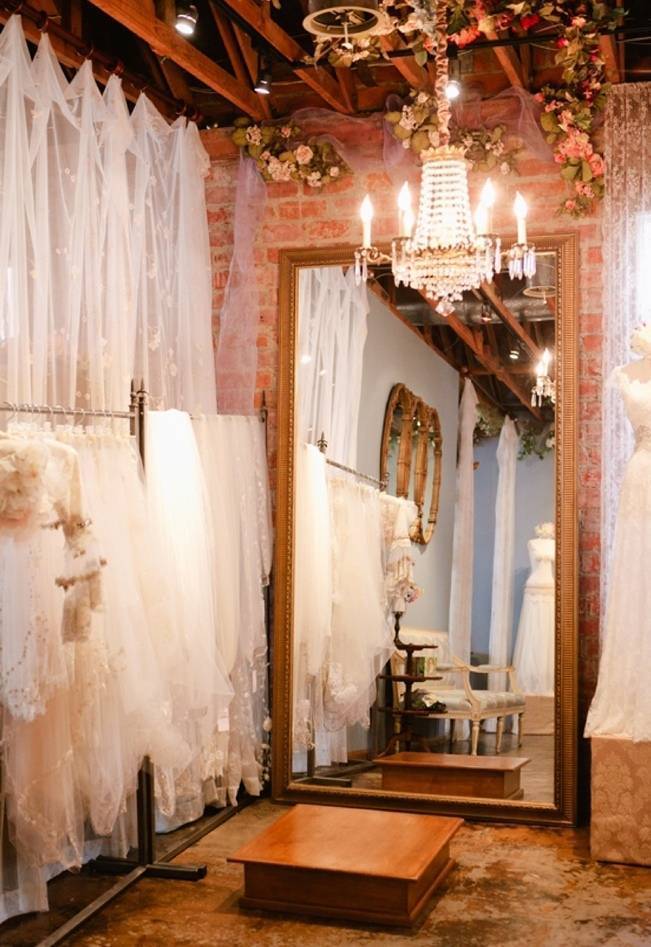 Understand the Policies. When purchasing online, read the fine print and ask questions. I contacted the Etsy seller in writing to confirm shipping details, and arranged a return policy where I'd have time to consult a tailor before making a decision. By clarifying sellers' guidelines, you can protect yourself from getting stuck with a gown you don't like.  
Prepare to Alter. No matter how accurately you've measured yourself and the seller has measured the dress, there's a good chance you'll still need to make friends with a tailor. Not all sewing gurus have the particular skills needed for bridal work, so look for positive reviews and demonstrated ability.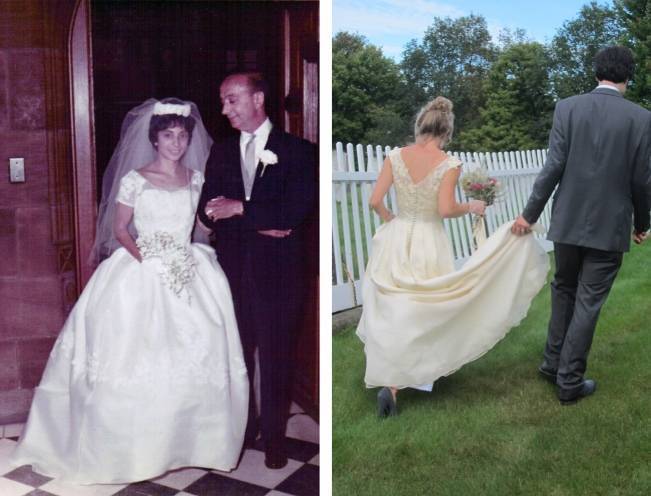 Left: original gown / Right: my vintage gown post alteration
Vintage Whines. If you decide to order "something old," be aware that antique textiles come with their own set of quirks that might not be visible in photos. The delicate fabric of some vintage gowns can make them difficult to remodel, alter, or clean without damaging, so be sure you love the dress in its current state. Consult a good tailor or dry cleaner in advance to discuss your options.
As I learned from my own experience, it's best to weigh the pros and cons before buying a wedding gown online. Please, don't ever settle for a dress just because it's a great price, and remember you may have to spend a little extra money to ensure your gown is in great shape for the big day. Take the time to discover what you really want. Then, if you're convinced that gown online is "The One," go ahead and hit "Checkout." Happy clicking!

Bride trying on dresses: Elizabeth Messina / Claire Pettibone Flagship Bridal Salon: Brian Leahy