Tesia Alexandra is the designer behind the jewelry line Vena Amoris and we can't get enough of her gorgeous designs! Vena Amoris stemmed from her fascination with the idea of the engagement ring throughout the ages and her love of art history. Her romantic, bohemian style is inspired by the Middle Ages, Renaissance religious art, and Mideast and Mediterranean jewelry. Her whimsical and ethical, handmade jewelry has intrigued and inspired us here at Sweet Violet Bride. From hand formed eternity bands set with brilliant diamonds, to a pear shaped pink sapphire set in rose-gold, her work is beautiful in an unconventional yet timeless way – perfect for brides who appreciate natural beauty and the art of handmade.
Vena amoris is a Latin name meaning, literally, "vein of love."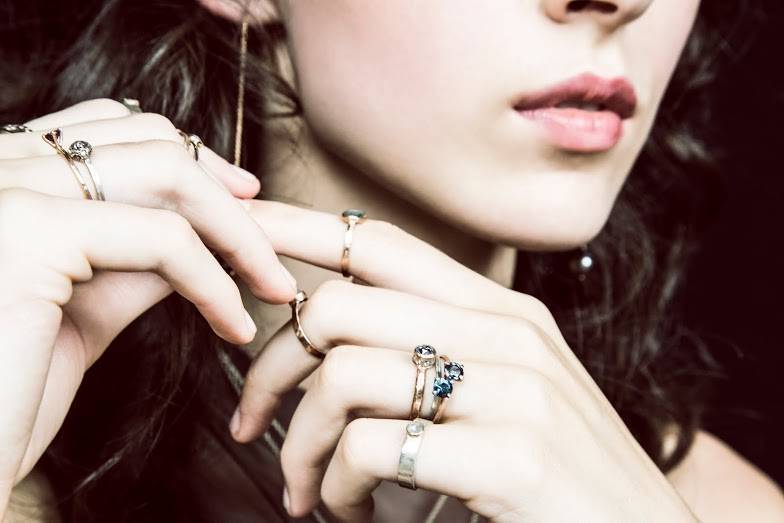 To learn a bit more about the woman behind these designs we had a little Q & A with Tesia Alexandra:
SVB: How did you get into jewelry? Did you always want to be a jewelry designer?
TA: Well, I started off as a blogger, originally for fun, while having a day job in motion graphics. My brother was the jeweler.  I started the blog Vena Amoris (the vein of love), which was dedicated to unique or one-of-a-kind wedding and engagement rings for (hopefully) a reasonable price. It was based on my belief that you don't need to spend a lot of money for an engagement ring to be special. I tried to examine and break traditions and beliefs behind the symbolisms we know. I hope the site helps people decide on their own traditions, and helps readers see there are more options when looking for a ring.
I then started making and learning jewelry as research to have a better understanding. But then turned into my jewelry line, following the same core ideas I began blogging with.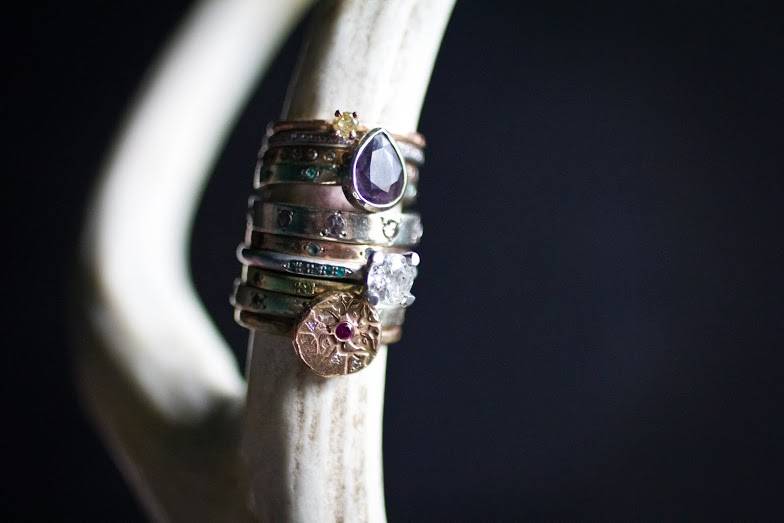 SVB: Where do you find inspiration? And what is your design process like?
TA: I draw inspiration from art and history.  I'm always researching in books, looking online and at the Metropolitan Museum of Art in NYC. I don't sketch as much as I should, as I tend to have a very clear idea in my head. And if it doesn't work, I'll just melt it and start over.
I have amazing friends in the industry of whom I can ask questions and can help me explore my ideas. My setter, mentor, friend and partner-in-crime Josef Klein of Top Quality Setting keeps me on my toes on technics. He will send me home if something is not right, and make me redo it right. My guru!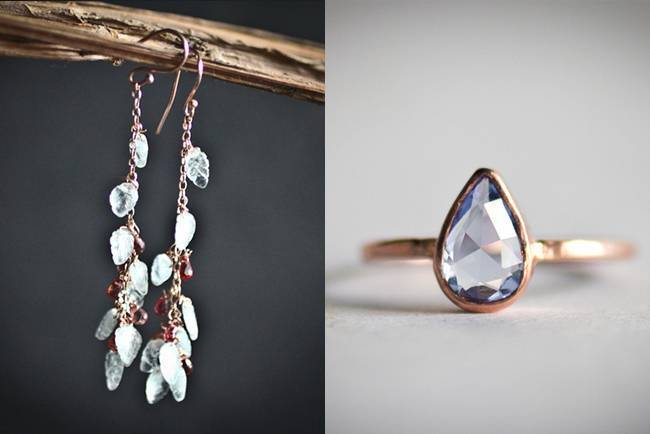 SVB: Do you approach bridal designs differently than your other designs?
TA: I think all jewelry is an extension of oneself and needs to work with you. If you're an outdoor person then I'll suggest you don't get a prong-set ring, get a bezel to protect the stone or an engagement band. Make sure you have something that you don't need to worry about ruining.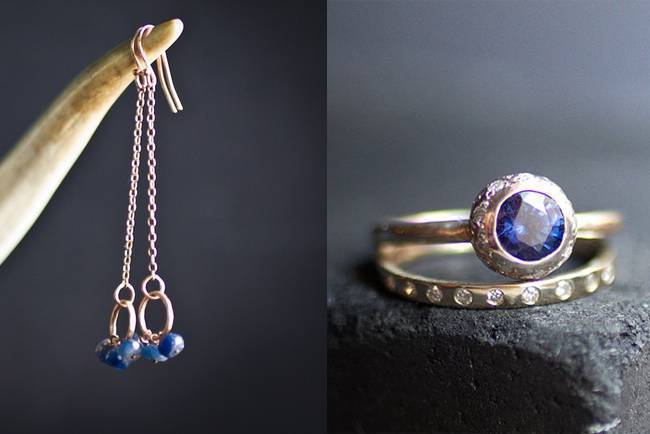 SVB: What kind of bride do you have in mind when creating your work?
TA: She is an adventurer, smart, whimsical woman with her own priorities. She could care less what her friends or family say about the stone's size and kind, or if it didn't cost enough.
It's between her and the groom – this is just a token of their commitment to each other and is no one else's business.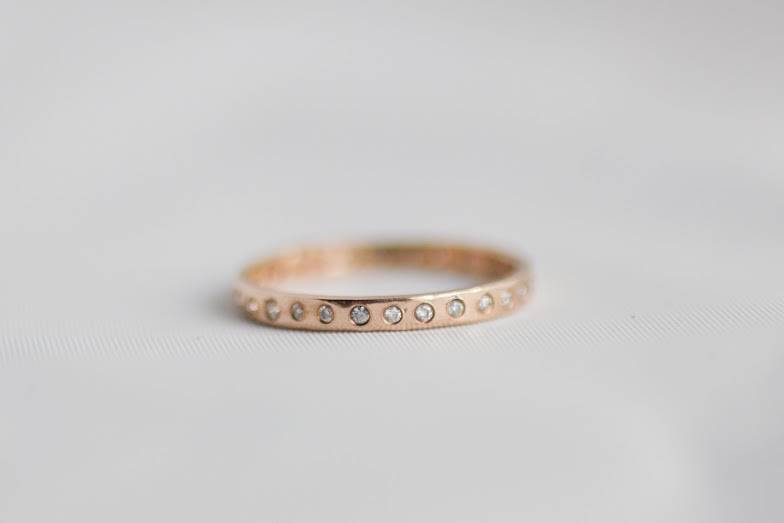 SVB: Do you have any tips for brides on how to accessorize for their big day?
TA: Be yourself, have fun.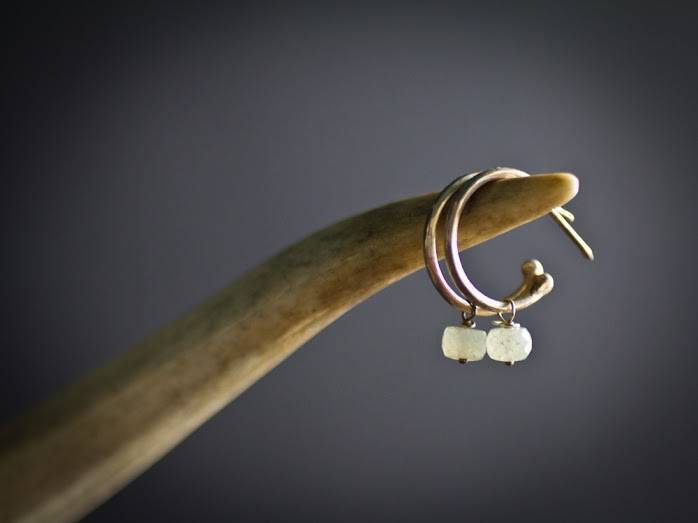 We hope you enjoyed a glimpse into the world of Vena Amoris Jewelry! We love seeing brides choose jewelry that is unique to their personality – especially when it is handmade with ethically sourced stones and recycled metals. See more of her work on Etsy.
*This post is sponsored by Vena Amoris Jewelry. All images courtesy of Vena Amoris Jewelry.