It's picnic season! If you're in charge of planning a summer bridal shower then this is a theme you should definitely consider (especially if the bride is outdoorsy). A picnic party allows for a relaxed and casual atmosphere where the bride and her friends can take a break from the stresses of wedding planning and play some really fun bridal shower games. Whether you have your picnic in the park, in a backyard, on a rooftop, or on the beach, here are some fun ideas!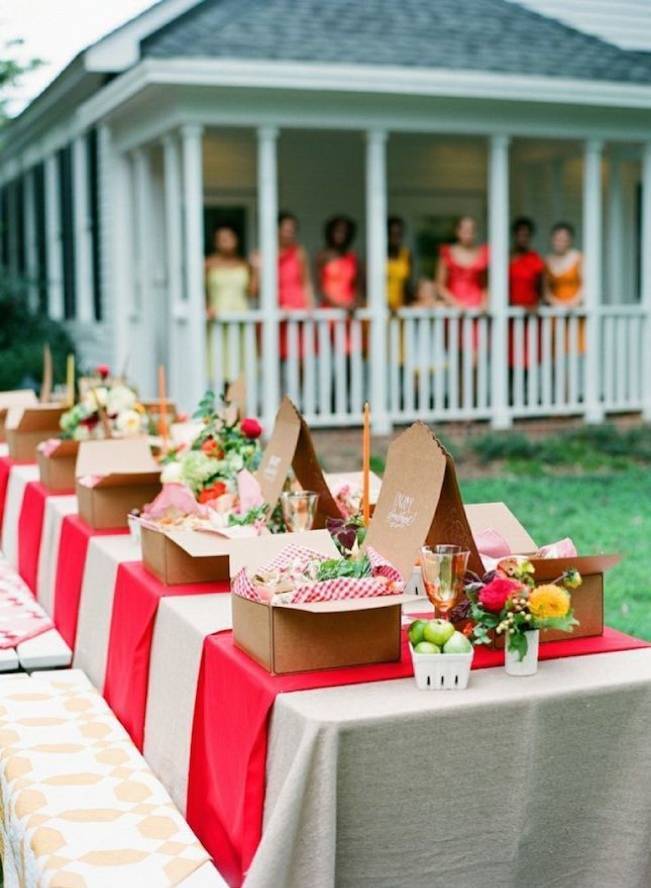 Boxed lunch picnic party! Eric Kelley Photography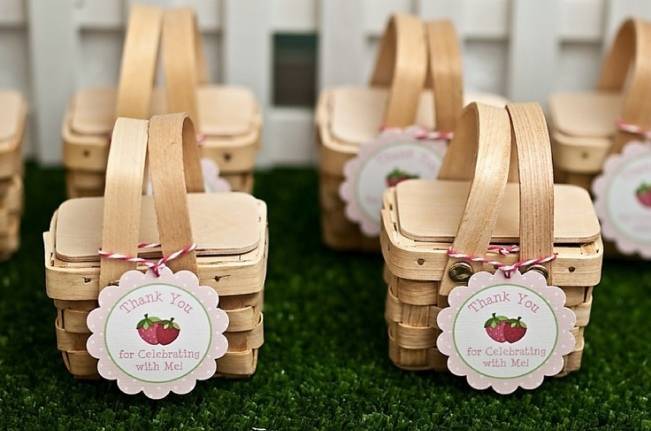 Little picnic basket favors filled with goodies! Photo via Pretty My Party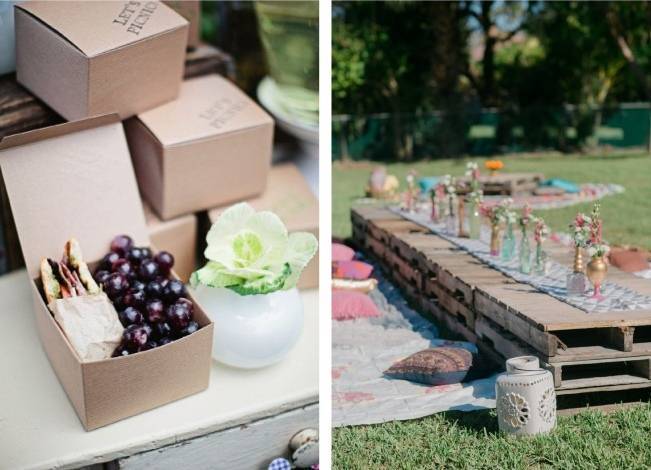 Individual boxed lunches can be eaten at a makeshift outdoor table, or on blankets on the lawn! Left: Pinterest / Right: Jessica Bordner Photography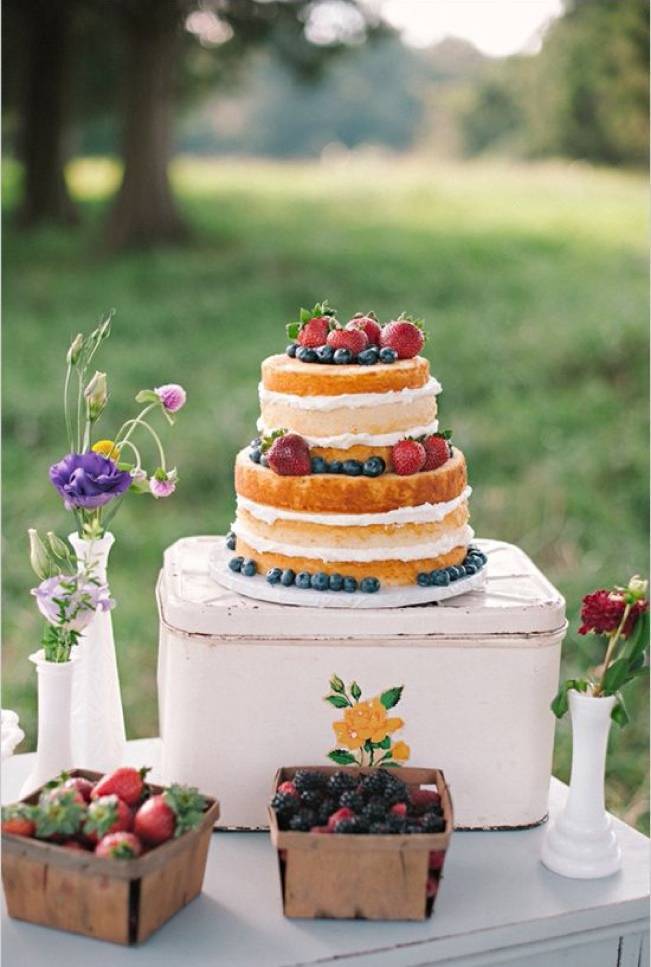 If ever there was a time for a naked cake, a picnic is it. Photographed by Mark Potter at Summerfield Farms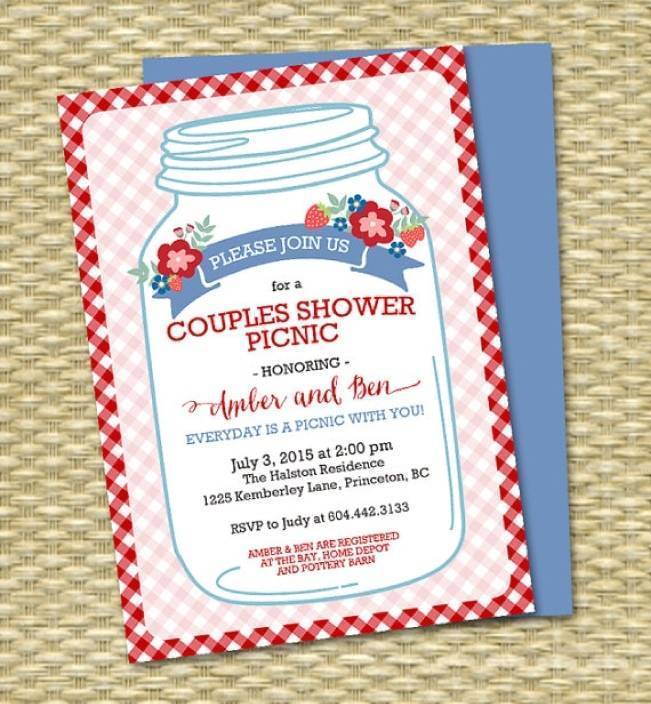 A picnic bridal shower is the perfect style for a "jack and jill" shower in which both the bride and groom attend. Invite: SunshinePrintables.etsy.com
Here are few items I've hand picked to get you started in your picnic party planning!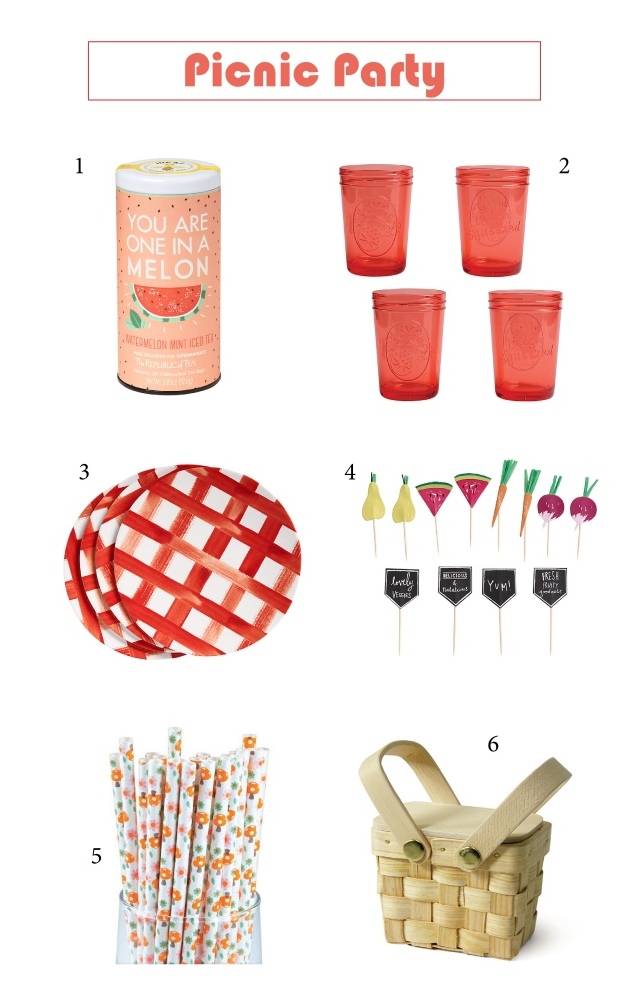 1) Watermelon Mint Iced Tea  2) Jam Jar Juice Glasses  3) Gingham Plates  4) Farmer's Market Party Picks  5) Lil' Fox Paper Straws  6) Miniature Woven Picnic Basket Favor Containers (Set of 6)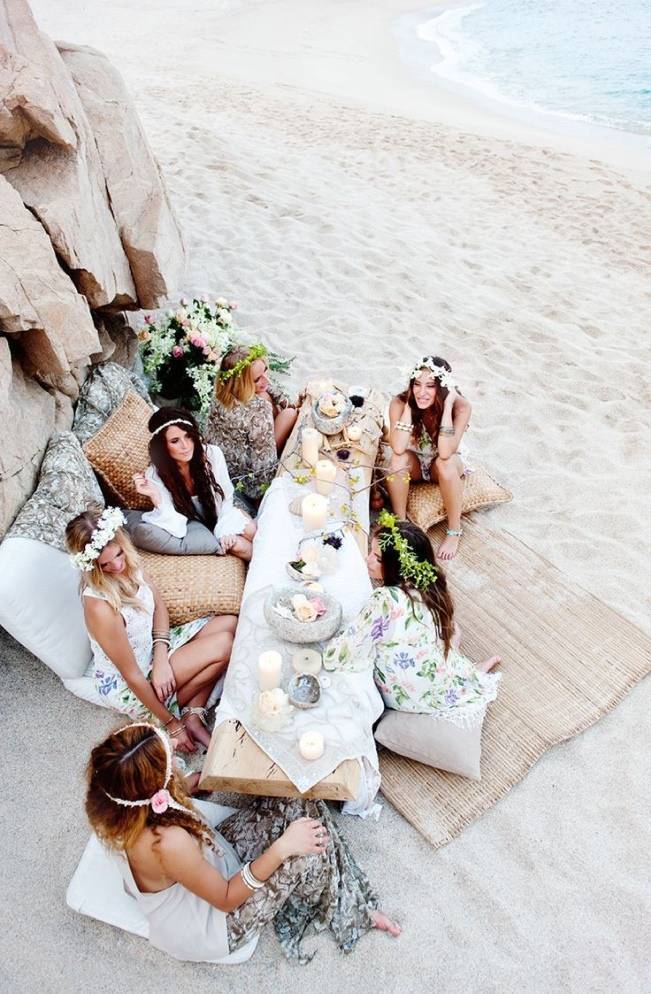 A couple of bamboo mats and a dozen outdoor pillows and you have yourself a picnic spot! Photo via Pinterest
Have you had a picnic bridal shower or are you planning on one?