It's Sweet Violet Bride's 1st Birthday! I cannot believe that a year has already passed since I started this wedding blog. It has been one of the most demanding and wonderful years of my life, and what's even more exciting is this journey has only just begun. I feel blessed to have featured some of the most gorgeous natural wedding photography in the world, beautiful love stories, and to have partnered with an amazing array of wonderfully talented wedding professionals which you can peruse in the Violet Vendor Guide. I wake up each day, excited and passionate about the tasks before me regarding Sweet Violet Bride, and I am tremendously thankful for that.
I also have some incredible news to share with you today – Sweet Violet Bride is expanding with a magazine. Yes, a magazine! A print + digital, semi-annual, 9×11 inch, perfect bound magazine. Words cannot even describe how elated I am to share this with you. Prepare yourselves! It's going to be as pretty as a Claire Pettibone gown worn in a field of flowers. The pages, to say the least, will be as pretty as petals…
Over the next several months we'll be collecting and creating outstanding content in preparation for the first issue, Winter/Spring 2014. To learn more visit our magazine page.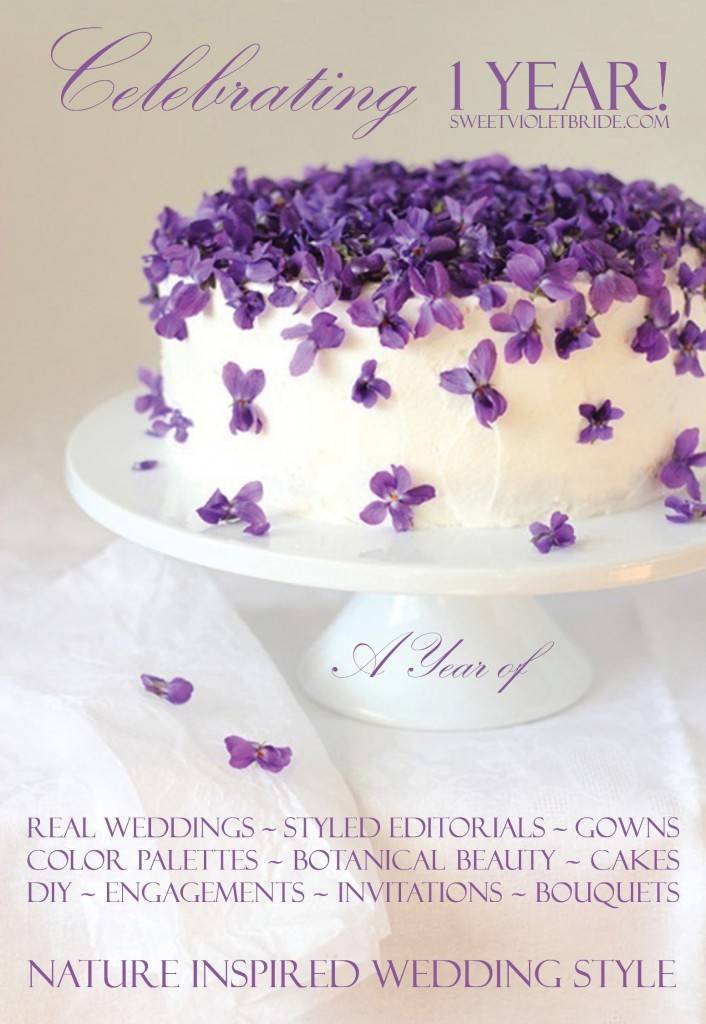 If you're just joining us, make sure to join our email list to receive inspiration in your inbox (sign up at right under search box), and become a fan on Facebook, Twitter, and Pinterest.