There is no doubt that the right lipstick can make you feel like a new, better version of yourself. Swiping on that perfect color can give you confidence, make you feel even more beautiful, and ready you to take on the day. However, most lipsticks on the market today contain more lead than the maximum permitted in toys* as well as other horrible ingredients such as parabens (potential carcinogens and hormone distuptors), and other harsh preservatives. Fortunately, there are so many options out there now that are free of those dangerous ingredients, a dozen of which I've listed below.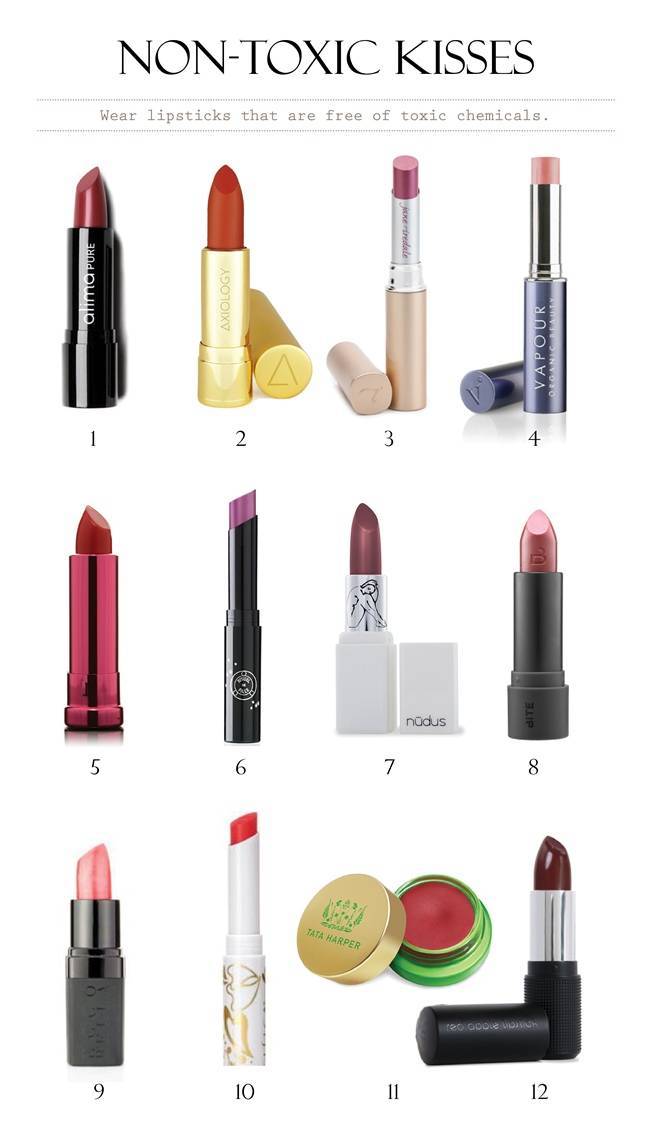 I've personally tested these and have to say, they're even better than the brands I wore before I greened up my beauty routine! Of course, this isn't a complete list of every natural lipstick, but my top picks at the moment. For more natural beauty reviews, swatches, and info check out sweetvioletbeauty.com
2) Axiology Natural Organic Lipstick
3) jane iredale PureMoist Lipstick
4) Vapour Organic Beauty Siren Lipstick
5) 100% Pure Fruit Pigmented Pomegranate Oil Anti Aging Lipsticks
6) Rituel De Fille Forbidden Lipstick 
8) BITE Beauty Luminous Creme Lipstick
9) ECCO Bella Flowercolor Lipstick
10) Pacifica Devocean Natural Lipstick
11) Tata Harper Volumizing Lip & Cheek Tints
P.S. If you're curious about a certain ingredient in a product, I highly recommend checking it out in EWG's Skin Deep Cosmetics Database.
*A Conusmer's Dictonary of Cosmetic Ingredients by Ruth Winter, M.S.